Anyone ready for Bieber's beauty chapter? Yeah, us too. The model, queen of shimmering selfies and shiny pigmented skin, presumably jumped on the celebrity beauty wagon in 2019 after it was revealed that she applied for a trademark on the name, "Bieber Beauty", which was eventually rejected and instead, went for "Rhode" (named after her own middle name).
Now, we finally, have a glimpse of her impending beauty brand and Rhode's initial launches, and what we can expect so far is skin-perfecting tints and dewy everything. In a four-part Instagram post, Bieber posted pictures in a cheeky bikini set with a caption that read: "glazed 🍩🍩 skin all 2022. Tell a friend", and tagged an Instagram account by the name of @rhode in the third photo – another giveaway that she's not being subtle with the impending beauty launch hints.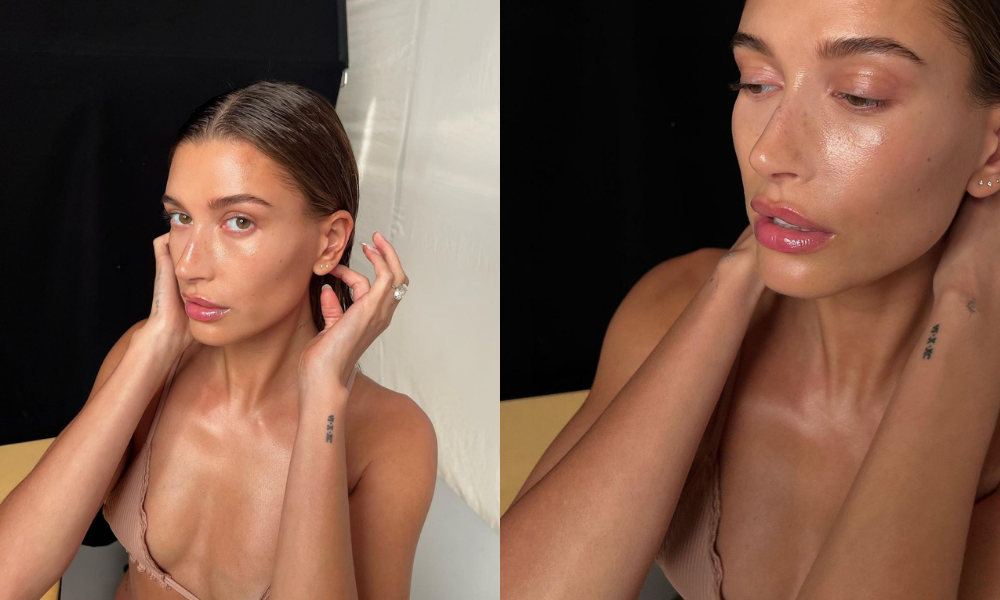 "Rhodes" was reportedly accepted only last year, with a premise of selling "beauty and wellness merch, bath and shower products, beauty creams, personal cleaning products, cosmetics, makeup, fragrances, haircare, and skincare."
All we're hoping for at this point is to get a glow like Hailey herself. Can you give us that much? Please and thank you.