Across the globe, communities are currently under lockdown and many quarantined at home. We've got some tips from Baraa El Sabbagh to help keep healthy and sane during this difficult time but if you're looking for a fun project, why not do a little 'Spring cleaning'?
With that being said, Chanel is about to launch a range of lipsticks that you'll want to immediately add into your beauty cupboards — so make space.
Continuing its coveted range of Rouge Coco Flash (released in 2019), the maison are making sure our lips stay hydrated, bright and shiny by adding 12 new intense shades, as well as a selection of new nail polishes arriving in electrifying tones.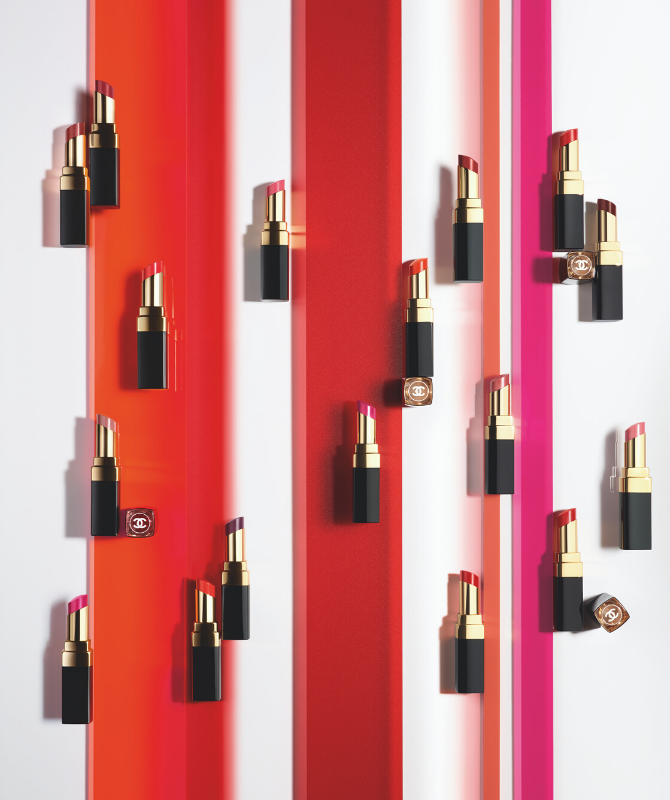 Complete with a shimmering shine and ultrahydrating melt-away texture, you can expect the new Rouge Coco Flash collection to include a pinky nude "Easy," pale pink "Freeze," raspberry pink "Play," coral red "Vibrant," satin rosewood "Swing," strong eggplant "Mood," candy pink "Feel," light plum "Crush," chocolate nude "Move," golden orange "Dazzle," bright red "Lively" and brick orange "Shake."
The new Rouge Coco Flash lipsticks and nail polish collection will be available from April 15 at all Chanel beauty counters and online.
Now, in other beauty news, find out which major fashion house has just ventured into beauty.