Negin Mirsalehi, the Persian-Dutch influencer that turned into a beauty mogul has influenced the world to continue the beekeeping conversation courtesy of her brand, Gisou.

First launched in 2015, Gisou comes complete with honey-centric formulas from her family's own bee farm and has now extended to a full range of cult products including hair masks, hair perfume, protecting sprays and texturizing ones, too.

Quickly becoming a household name, Gisou aims to always prioritise the wellbeing of Mirsalehi Honey Bees, which Negin exclusively tells us. In an exclusive interview with the beauty bombshell, she explains how she's keeping up with the demands, the brand's sustainability promise, the importance of bees and of course, we just had to ask about her signature waves…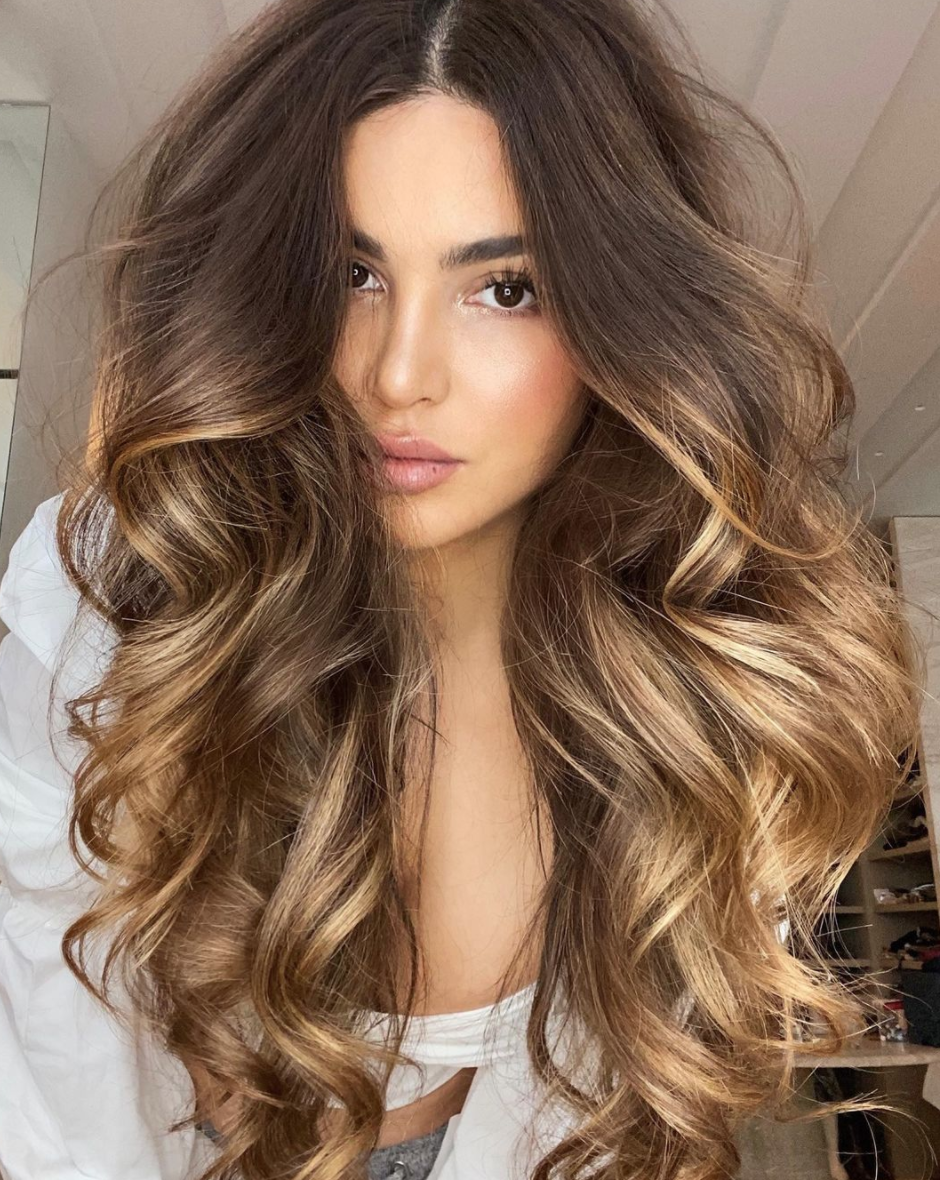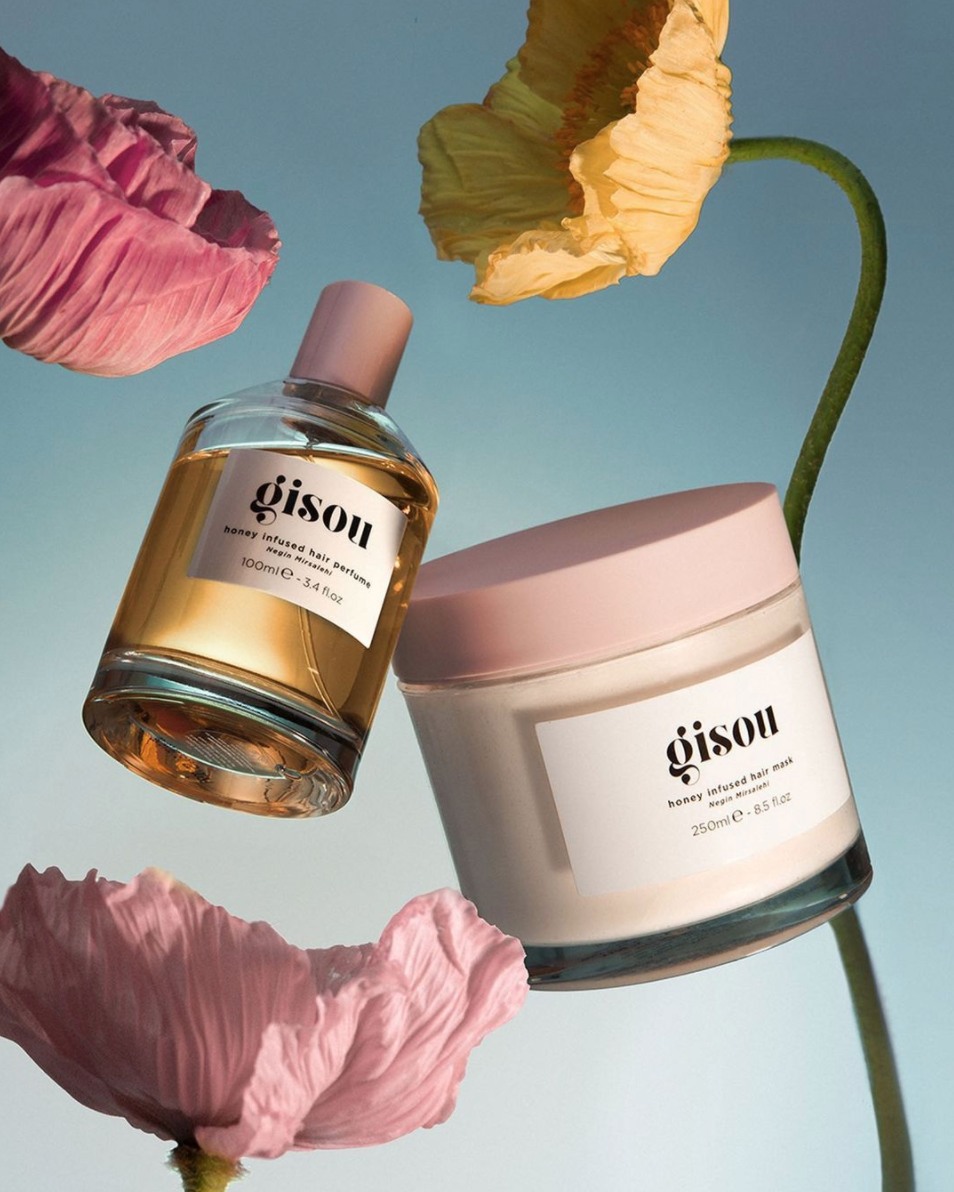 Every year, Gisou launches a 'Sustainability Promise' on World Earth Day. What is the 'Sustainability Promise' for 2021?

Our annual Sustainability Promise is an important piece of brand communication for us because it's a promise to our community that we are continuously working on becoming a more sustainable company. It's also a way for us to show accountability for our efforts – we not only make promises but also recap the achievements we have made from the year before. Although our promises evolve each and every year, they're always structured around our 5 key commitments – prioritize the well-being of bees, raise awareness for the importance of bees, become more transparent about our ingredients and production, formulate greener products, and make our packaging more sustainable.

A few of our promises for 2021 include: in celebration of bee season this year, we have a lot of exciting initiatives planned to get our community members even more involved in supporting the bees and beekeeping. Additionally, after launching our Curling Tool in 2020 in a custom, 100% sustainable tool case made entirely of paper pulp, we're passionate about continuing to make sustainable packaging a top priority as we launch new products in the year ahead.
We love Gisou's chic aesthetic! Can you tell us more about the design and its eco-friendly packaging?

Thank you so much! I am always so pleased to hear that our aesthetic resonates. When we first started Gisou and we were in the process of designing the packaging of our Honey Infused Hair Oil, we wanted to create something timeless and classic, which also reflected the bees, honey and my family's bee garden. We really wanted to bring to life the richness of our signature key ingredient, Mirsalehi Honey, and so we focused on working with colours like gold and pink and showcasing flowers inspired by the flowers in our bee garden, where we harvest the honey used in our products. It is all closely tied with and reflects Gisou's heritage.
Beekeeping has run in your family for six generations. How are you keeping up with the demands?

With the growth Gisou has experienced, we are always very focused on prioritizing the wellbeing of our Mirsalehi Honey Bees. We've had record-breaking launches with Sephora in North America and the Middle East, and with that, we're already planning to expand the Mirsalehi Bee Garden by adding a second location and increasing the number of our hives. This will ensure that we continue to only ever take surplus honey and our bees will never have to notice a rise in demand.
Why are bees so important to the ecosystem?

Honestly, where do I start? Bees are crucial for our ecosystem. Bees ensure the pollination of flowers and other plants/crops. Without bees there would be no flowers and a vast amount of the food supply depends on them – nearly 80%! Overall, they keep the entire ecosystem in balance.

What are the properties of honey that are so beneficial for your hair?

Honey is a healthy hair hero Rich in vitamins, minerals, amino acids and antioxidants, honey is full of essential nutrients to nourish hair from within and ensure it looks healthy. It's a natural humectant, meaning it binds water to the hair, thereby helping hair maintain its natural moisture balance. Not only does honey nourish and moisturize, but it also protects and repairs hair from free radical damage as it softens and leaves hair with a healthy shine. Each of our Honey Infused products, enriched with honey sustainably sourced from our Mirsalehi Bee Garden, is focused on giving hair all of these rich benefits – nourishment, hydration, moisture and protection to improve the health of hair over time.
How important is it to spread awareness about beekeeping to the younger generations?

This is so important and something I am very passionate about. I was fortunate enough to grow up in a family with a six-generation heritage in beekeeping and learn the craft from my father, who is a dedicated and passionate beekeeper to this day. That has inspired me to share the magic and importance of bees, honey and beekeeping with my audience and encourage more young people to explore what beekeeping is all about. Bees are an endangered species, and we need more beekeepers to help sustain and grow bee populations worldwide! To encourage more young people to explore what beekeeping is all about, we will be offering fun, interactive sources of information and initiatives with you very soon. Stay tuned!

What is your wellness philosophy?

My wellness philosophy is ever-changing. One thing is for sure – balance is something that I continually strive for in my professional and personal life. I admit, maintaining a healthy balance in anything is easier said than done. I am someone who is very ambitious, and I love what I do. But sometimes I have to set boundaries and listen more to my body, to stay in balance.
What is your take on the current sustainability conversation?

Sustainability is such an important topic and one I am passionate about. It's good to see brands and businesses being held more accountable for the part they have to play in creating a more sustainable planet. For myself and through Gisou, I am mindful of our responsibility as a brand to never stop making improvements towards a greener Gisou in the future. It's important to note that we know we're not perfect, we have a way to go, we are committed to improving and are working hard to do so.


We have to ask. Can you share your process on how you get your signature waves?

My signature curls are thanks to our Curling Tool and a few of my other Gisou favorites. To start, I prime my hair with a pea-sized amount of Propolis Infused Polishing Primer – this to enhance volume and definition while ensuring that my curls stay post-curling. I go in with a few mists of Propolis Infused Heat Protecting Spray to protect before curling with the Curling Tool.

Once finished curling, I run a few drops of Honey Infused Hair Oil through my ends to lock in moisture and add shine. And, because I get this question quite often, we've made a Gisou set, the Curling Routine Kit, with all of the essentials necessary to create the perfect curls of my signature look.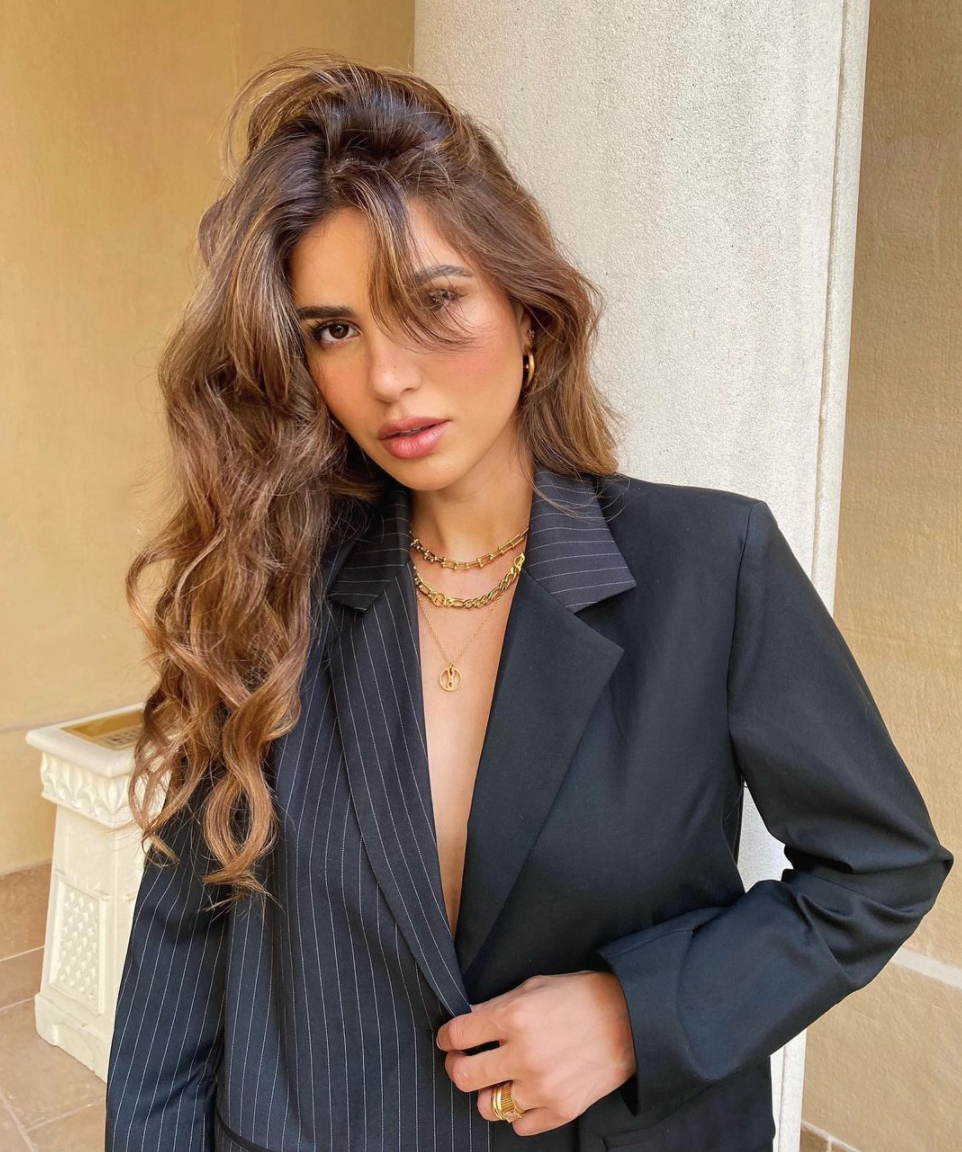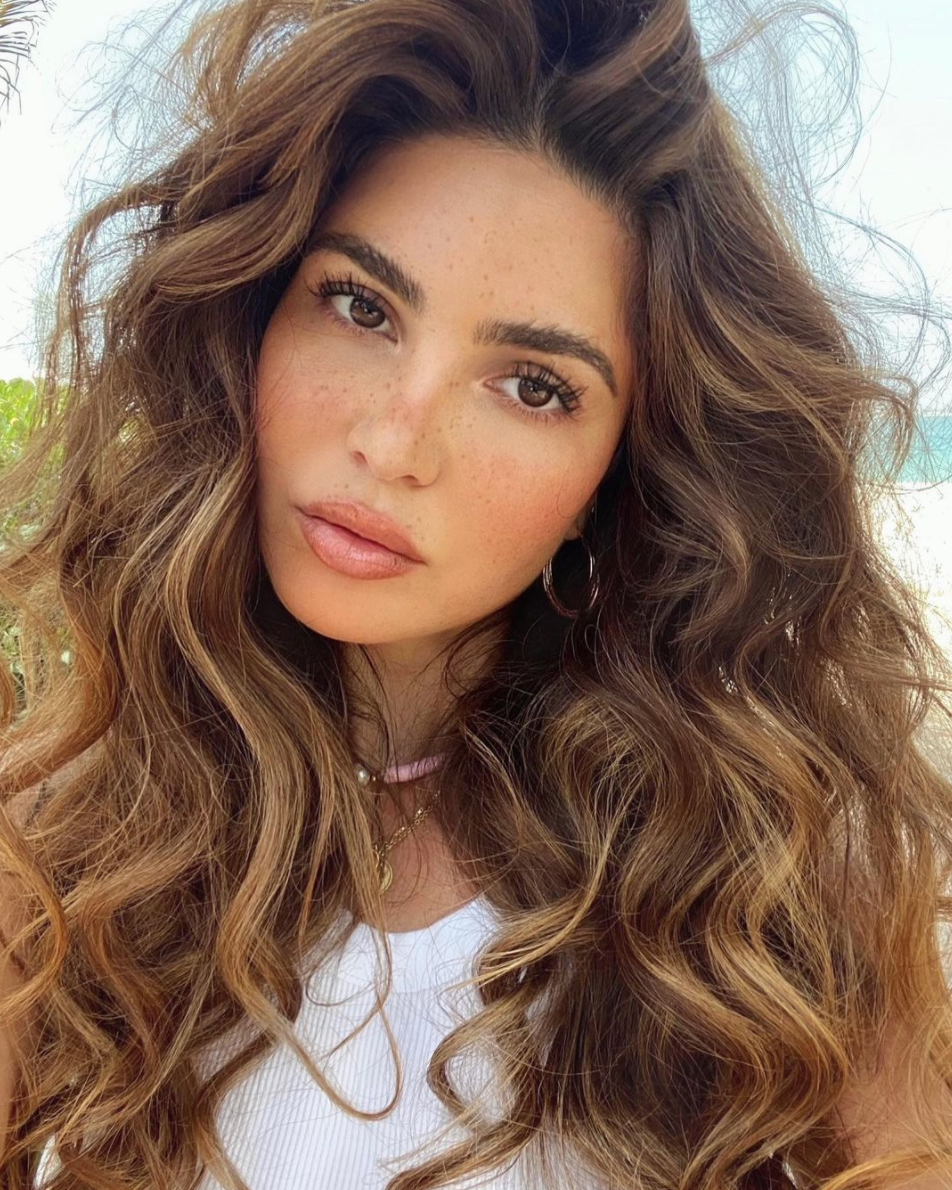 I feel most beautiful when…

I'm in the Mirsalehi Bee Garden, beekeeping with my dad, in the sun. It's my favorite place in the world and it's truly where I feel my best.
Gisou is now available to shop at Sephora Middle East. Browse through the products below…