Wafting extravagantly and ethereally down runways and red carpets alike, it's hard not to fall in love with Valentino's otherworldly haute couture gowns. Take Zendaya's canary-yellow dress at the Oscars, or Carey Mulligan's gold gown embroidered with iridescent sequins with pearl reflections, for example. But unless your great aunt mentioned you in her will, it's a dream as laughable as a summer holiday. Good news then, that there's a new way in to the world of Valentino, via a covetable – and couture – make-up collection.

THE BRAND DNA
Valentino describes it as "Human Beauty," a.k.a. "couture makeup open to all genders, ages, and cultures." According to creative director Pierpaolo Piccioli we can expect "multi-use, multi-finish products, that speak to the freedom of expression and individuality that lies at the core of the brand because everyone is beautiful in their way." Yes the poeticism that's so poignant in his clothes looks set to flourish in his make-up, too. "Beauty is a complexity resolved through love," said creative director Pierpaolo Piccioli, who, season after season is praised for his commitment to diversity and inclusivity. Unsurprisingly, he's stressed that this venture will be no different: "Beauty is democratic. I look at the identity of each individual, the uniqueness that encloses diversity and inclusivity."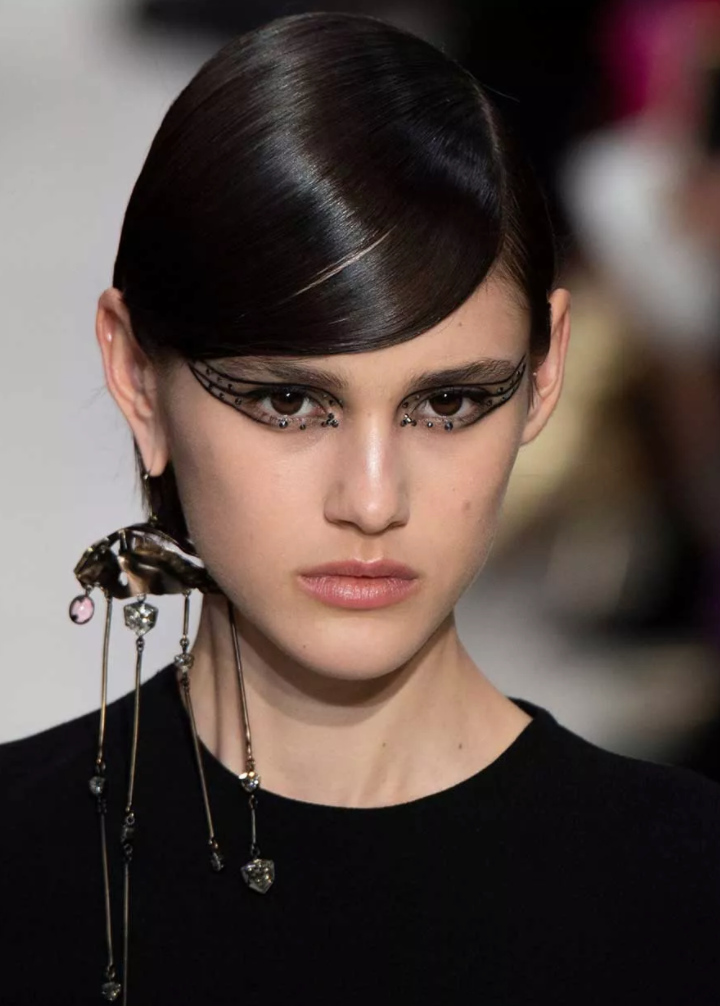 A WIDER TREND
Fashion brands have long hankered after a slice of the beauty pie. Where once fragrance was the default route into beauty, thanks to Instagram, on which bold and bright eyeshadows and lipsticks are visually arresting and appealing, more so than fragrance, anyway, make-up is now king. You'll struggle to find an owner of an Hermès lipstick who didn't post about its punchy, playful packaging. Cosmetics offer a way in for consumers. If they can't afford to drop next month's rent on a bag, then a lipstick will satisfy their appetite for luxury. Put simply, beauty allows brands to expand their reach and boost their bottom line.
KEY PRODUCTS
Contrary to Gucci and Hermès who tested their brand power on lipstick before launching other products, Valentino will offer a complete makeup line from the off. Expect 40 "Very Valentino" foundation shades, 50 (!) lipsticks, blushes and various eye products, such as shades, mascara, eyeliner and eyebrow pencils. The entire product stable will be announced closer to launch, but we do know that every product will come in a signature red box, emblazoned with a golden V-logo. Business of Fashion reports that there will also be a limited edition releases after the house's shows. Formula wise, it's been developed with the specialists from the L'Oréal group, and, according to the press statement, "all the formulas are experimental, with a couture approach". In line with the latest industry trends, every palette and lipstick will be refillable.
WHEN AND WHERE CAN I BUY IT?
Valentino Beauty Makeup launches May 31 at Selfridges. Prices start from $30 (£21) for a lipstick. And from June 1, all of the products will be available to order online.
First published on Buro247.com.