In true Dolce & Gabbana fashion, the luxury powerhouse has kept true to its Italian roots with a brand new campaign (captured in the picturesque village of Montepulciano) that debuts its latest fragrance, K.
An abbreviation of 'king', the starting point of the new men's fragrance stems away from royalty and more towards a man being a king in his own life — whether at home, at work or with family — and the face of the new campaign couldn't have been a better fit.
Mariano Di Viao, Italian model and entrepreneur, is the king of his domain with family at the core of his priorities. For the campaign (watch above), Di Viao effortlessly introduces Dolce & Gabbana's K fragrance — a woody and masculine scent, complete with a combination of Sicilian lemon, blood orange, juniper berries, cedarwood, patchouli, vetiver and pimento essence.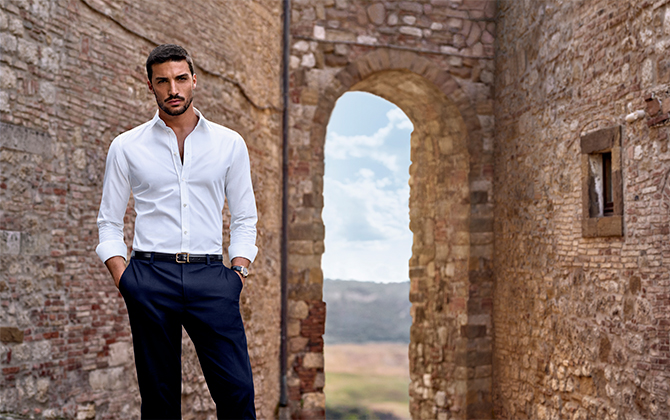 Can you tell us a little bit about your relationship with Dolce & Gabbana and how it started?
It's not very long time, to be honest, because we started working together about a year and a half ago. One day, Stefano [Gabbana] called me to join the fashion show they were doing and said "I would love you and your wife to walk the show because we have Monica Bellucci too (she is from the same city as us, Perugia) and we want all the Italian ambassadors" and I was like, "Yes sure, that would be amazing!". I asked my wife and she said yes.
So, we went there, and then after a couple of months from that, Stefano called me and he was like "Dude, we're thinking about you and your family for the new perfume that we're launching". I was like "are you serious?!" and "yes definitely. I'm down for it. Thank you for thinking about me." And then we did it!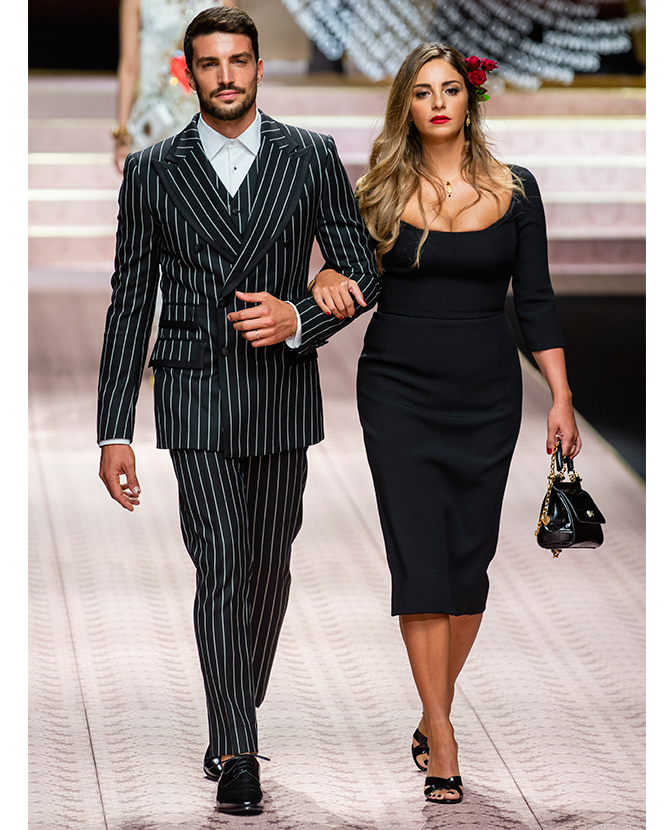 How long did it take to shoot the campaign?
It took two days. Me and Marioano Vivanco, the guy who took care of everything, the videos and the photos, was very quick and we had a very good connection. He's a very hard working guy as well so, we didn't really waste that much time. It was very bam, bam, bam and when I'm in the loop, I don't even realise what time it is because I'm always on the move. It was very fun!
Can you tell us about the concept of the campaign?
So they use this phrase "Own Your Crown" because when they explained to me at the beginning, it was that they wanted to tell men the fact that they can be kings of everything, whatever it is in their life. It can be their favourite sport, hobby, work or their family or kids, just be the king of it, whatever your passion is. Just as simple as that. Whatever it is that you care about, just be the king of it.
What does it mean to you to 'own your crown'?
That's what made it so easy for me to understand the concept because it was my idea of living. I think that's why they called me to be honest, because I think Stefano realised after he saw my growth since the show and how I got married, started my family and my job started to change. I think he could see that I was trying to set my priorities straight and nowadays, it's my family, it's my kids.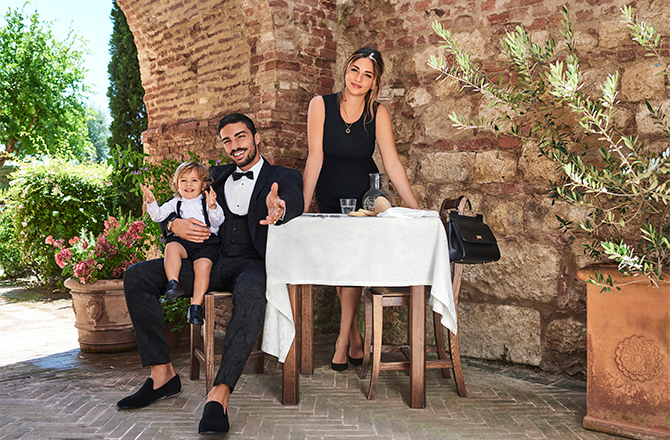 How do you feel like you connect with the concept?
It's such an easy and beautiful concept, just trying to boost a man's confidence. And that's just by this easy statement was so nice, and the way they're trying to communicate that through a campaign like that, a working guy that lives in a city, that has his family, you know, the things he loves and cares about, are at the end of the day, all that matter. It really represents me and I love that.
It must've been so nice to share this campaign with your boy…
Yeah, that was amazing! The first time I saw it on the screen, I was like woah. Then on the bigger screen, there was my wife as well and it was like a dream. When I was watching the campaign for the first time, I was like "Can I even do something better than that?" (laughs). They didn't just use me as a face of something but they used me as a face of something I feel that I really represent with my family, my kid and my wife, at a place that is only 20 minutes away from where I was born. I mean, it's amazing!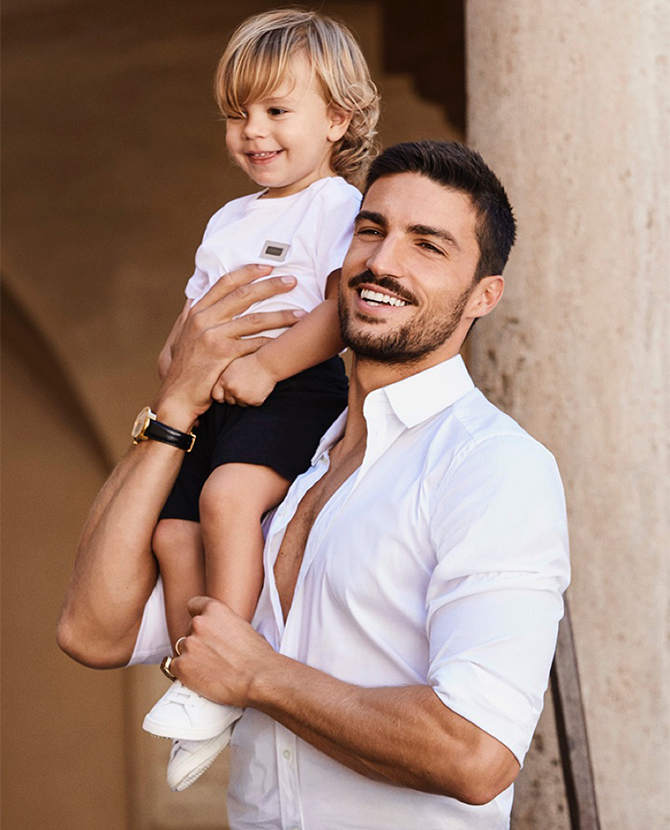 If you could describe Dolce & Gabbana's new K fragrance in three words, what would it be?
I would say fresh, strong and bold.
What are key components you look at when it comes to picking your fragrance?
Everything I look for when I tried to get things or inspire other people, is that we need to go for the things that makes us feel better and what makes us feel better is going to boost our confidence and you'll feel more of yourself.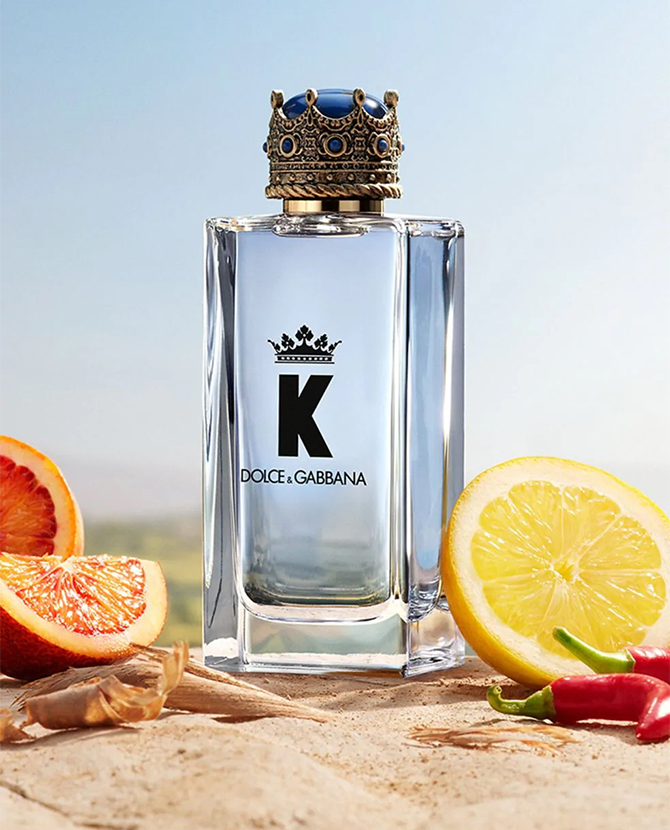 Now, read more about Dolce & Gabbana's most recent runway show for Spring/Summer 2020.