With a plethora of beauty brands popping up on the market, it can be quite daunting to find one that works for you. But when you've got a cosmetic dermatologist combining dermatology-recommended formulas and luxurious ingredients, plus the backing of celebrity clients including Lady Gaga, Kylie Kardashian, Megan Fox and more, then you know you've found the holy grail.
Dr. Simon Ourian's new skincare line, titled MDO Skin, is known for its lightweight formulas set to revive your skin's glow and luckily for us, MDO Skin has just launched in the Middle East (*have your credit cards at the ready*).
Ahead of the launch, we spoke to the brand's CEO Shari Jafari, as she gives us insight into the region's new offerings, what makes MDO standout in the beauty industry, how technology plays a part in the products and what is considered 'the perfect glow'.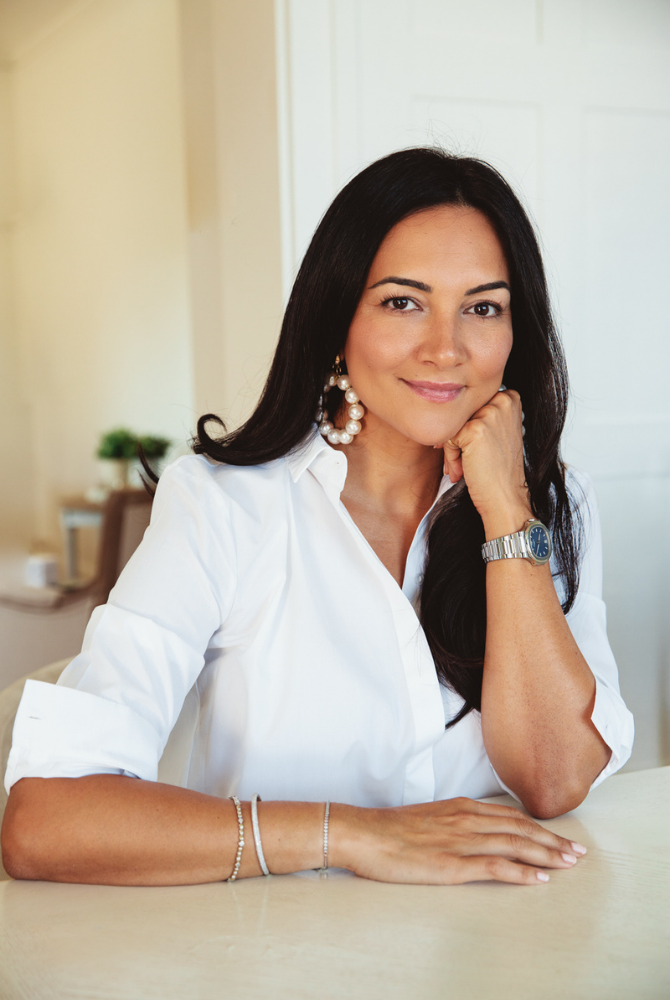 Why launch MDO in the Middle East?
There is the rising trend of 'skin care as health care'. For flawless skin, the consumers skincare routine plays the most important role in their daily lives. And we have always seen a great demand from our Middle Eastern consumers for highly effective, results oriented skincare to prepare their skin for their makeup application. Plus, Dr. Simon Ourian has an incredible loyal following in the region. For years he has been treating some of the most famous Arab faces in his Beverly Hills Clinic, and all of those patients were eagerly waiting for MDO to arrive locally.
What are some of the brand's hero products?
The amazing thing about MDO is that everyone can develop their own routine and therefore hero products. I'm very excited about our newest addition to the line, the Multi Benefit Skin Tints, which use a special adaptive color mimicking technology and a powerful combination of highly effective ingredients developed to provide skin with not only coverage, but healing results.
And when I am on the go, our MDO Ampoule Sets can be used either as a weekly treatment, or alongside your daily skin regime, to give anyone that extra boost.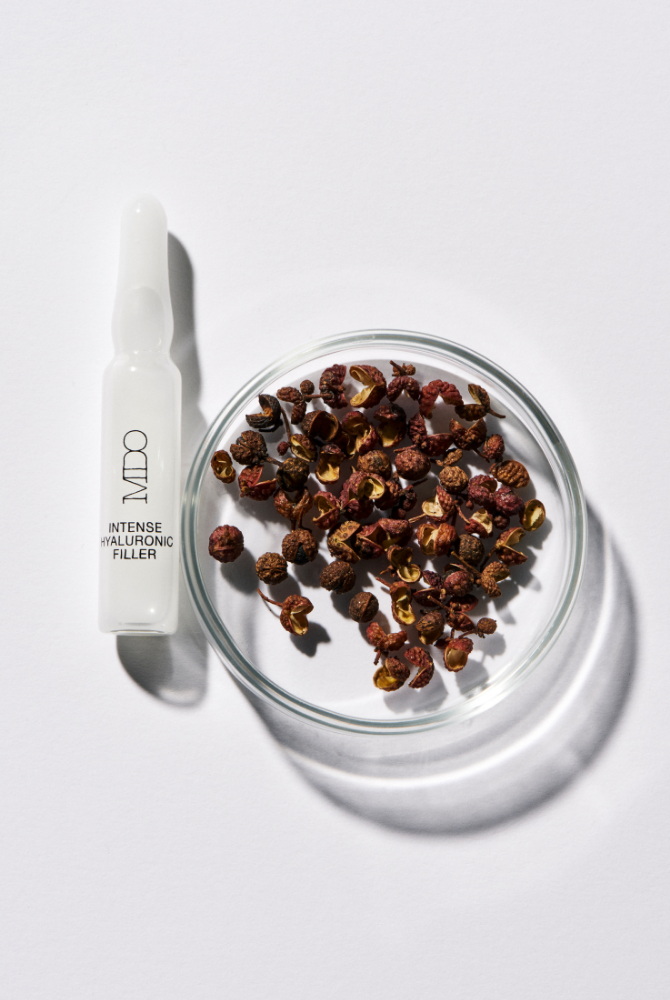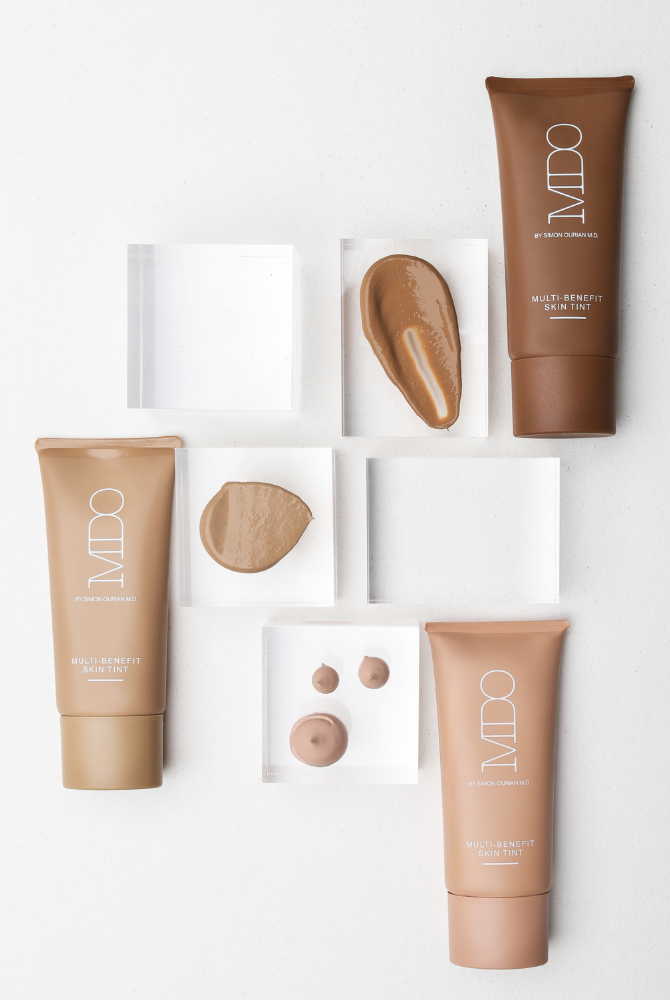 What are some of the benefits of using MDO products?
A full skin re-set, leaving you with younger, smoother and radiantly even looking skin that is fully replenished and intensely hydrated. As Dr.Simon always says when we are in the product development phase, 'Everyone is born with beautiful skin' we are just brining back that to the forefront with every product he formulates.
What makes MDO standout in the beauty industry?
After over 20 years of being the Hollywood A-List's go-to skin guru and dedicating his life to skincare innovation – you can trust that Dr. Simon Ourian knows exactly what works. MDO'S portfolio and treatments are formulated with highly effective ingredient combinations to maximize the benefits for your skin. Focusing on natural and vegan resources, all MDO products work effectively not only to optimize the look and feel of your skin, but your overall skin's health. MDO is the secret to healthy, beautiful skin!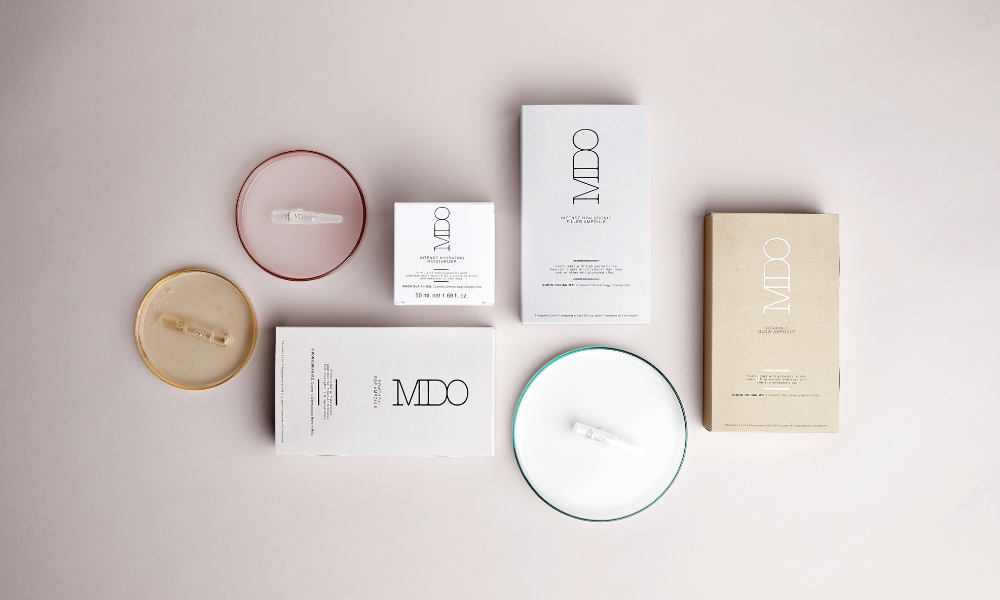 Can you tell us a little bit more about how technology plays a part in the products?
Technology is changing the way we think about a consumers beauty regime. Smart beauty devices are bringing significant advances to the world of skincare, a category we will continue to expand on. AI algorithms play a prominent role in defining a custom approach for each consumer's needs, through our Virtual Consultation 'Simon Says'. We are fast approaching technological ways in formulations which will allow consumers to personalize down to the ingredients they want in their skincare.
What are some of the specific skincare concerns that affect women specifically in the Middle East?
Hyperpigmentation, acne scaring and signs of aging. Our product line addresses the concerns of consumers living in the Middle East. We provide tailored routines, for each skin concern. Look at it this way, we are saving you a trip to your dermatologist for your concerns.

Artificial Intelligence plays a part in the MDO website. How so?
It's about reinventing the consumer skincare experience through digital services; therefore the future of personalized beauty lies in the tech industry. The interactive artificial intelligence (AI)-powered web experience invites skincare enthusiasts to receive customized, instant product recommendations through a virtual 2 minute consulation with Dr. Simon Ourian.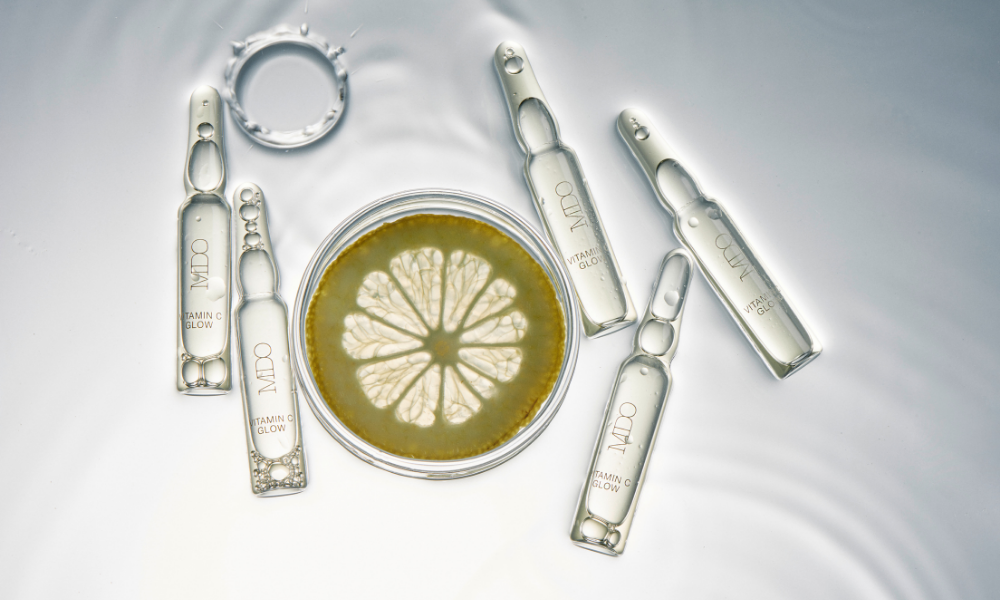 MDO Skincare in three words would be?
Customized cosmetic dermatology.
In your opinion, what is considered the 'perfect glow'?
When you feel good about yourself and the way you look, you tend to act accordingly in your day-to-day mannerisms and are glowing from the inside and out. Remember, 'Everyone is born with beautiful skin'
How would you describe beautiful skin in your own words?
Beauty is about being comfortable in your own skin. That's really important. Of course, water, sleep, and your daily hygiene will always play a role, but your own confidence and self-love are a much bigger factor.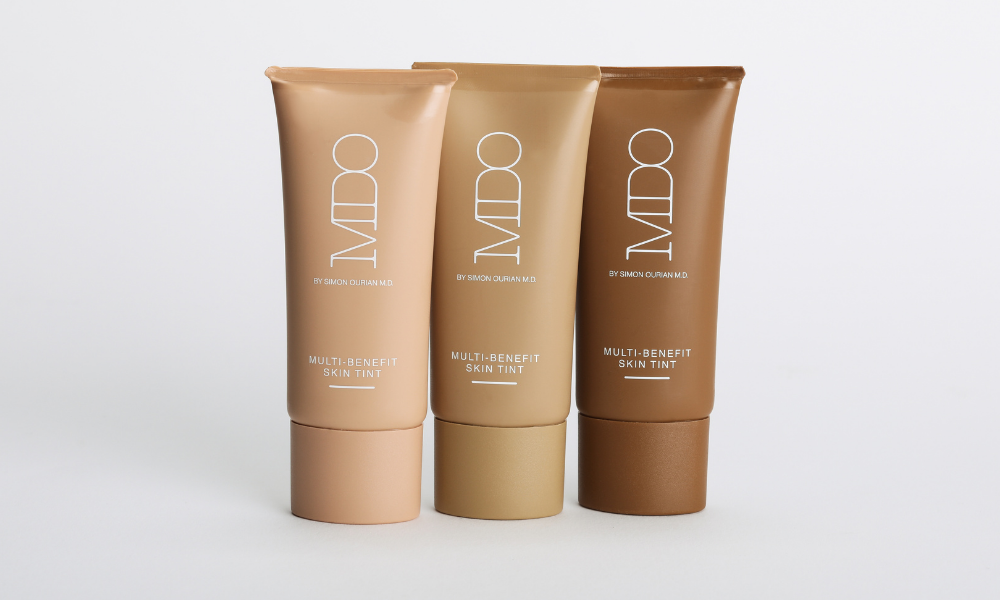 What is your personal wellbeing and wellness philosophy?
One of the most profound learning's of my life has been: if you want to achieve your highest aspirations and wellbeing, you have to follow your gut and instincts. Wellness is more than just being healthy, it's a proactive and positive way of living. Listen to your body actively. For me, meditation, yoga, and regular forest bathing have been an essential part of my wellbeing in the last years.
Where do you hope the business will be in five years from today?
Skincare is a tool, it stands next to confidence with its purpose to enhance the beauty that is already there. We at MDO want to give every persons skin the right treatments and products, so it can reflect their natural beauty. No matter what your skin-profile is.
I want to ensure that MDO continues to be a consumer-led brand. For us beauty and technology go hand in hand, we believe that the future of personalized beauty lies in the tech-industry. Our dream is to support as many consumers as possible with a personalized skincare consultation and essentially making Dr. Simon Ourian's expertise available to everyone around the world.
MDO is now available in the region on mdo-skin.me.