you've probably seen his beauty looks on your social media feeds and it's no wonder seeing as his clientele includes Selena Gomez, Lily Aldridge, Taylor Hill, Jennifer Lawrence, Em Rata, Stella Maxwell, Karlie Kloss and Kendall Jenner. We're speaking about Hung Vanngo, of course, the Global Artistry Ambassador for Marc Jacobs Beauty.
The beauty maestro is one of the most in-demand makeup artists, winning fans the world over week after week thanks to his exceptional beauty looks. After his hectic Oscars schedule, Vanngo is in town for the launch of the new So Shameless foundation and to talk tips, tricks and trends…
How did you first get into makeup?
When I was younger, I always wanted to paint and when I was in high school, I was always fascinated by fashion, beauty, everything! But, I never thought I would become a makeup artist because where I came from, you would never hear about anyone doing makeup for a living so I thought of becoming a hairdresser. So, I went to hairdressing school and when I was done, I worked in a salon. In my first salon, there was a makeup station there and so I started to play with makeup and completely fell in love with that. I loved it so much and decided that's what I really wanted to do.
Being a celebrity makeup artist, people think your life is glamorous all the time. What's the biggest misconception of it?
The glamour part! But, I try to keep my Instagram and social pages very real. People can see that I am always on the road, always working and I never show that I live this glamorous lifestyle. It is a misconception that where you go, you live your fantasy with the glamorous lifestyle and the models but it's not. For example, I flew to London two days ago, had a few hours sleep and went to set for 18 hours and then came here for work. Don't get me wrong, I love it so I'm definitely not complaining!
You've worked with countless celebrities and models including Selena Gomez, Taylor Hill and Emily Ratajkowski, to name a few. Who would you like to work with next?
I appreciate every client that I ever have but I've always been fascinated by Angelina Jolie. I think there's something about her that is so intriguing and I am just curious. She's stunning! I think it's her whole personality that I'm attracted to, like the charities and all of the things she does.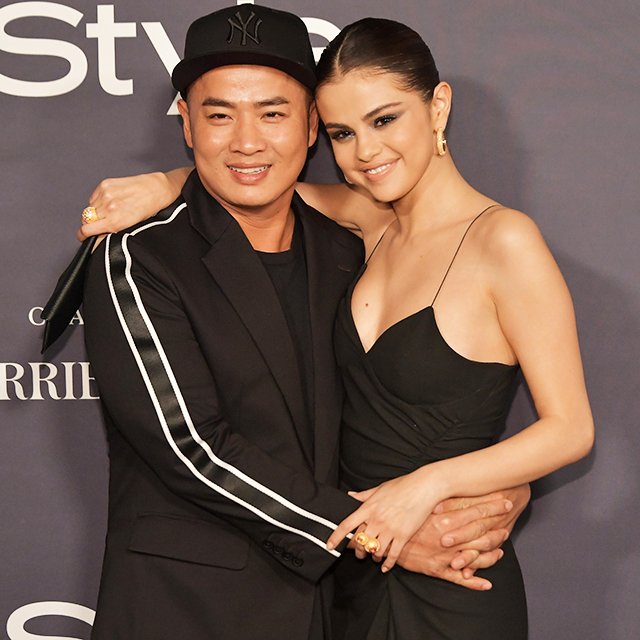 Your beauty looks are so effortless and minimal yet so effective. Do you believe that less is more?
I do believe that less is more but I also do believe you can have fun with your look a little bit. I think always start with a great complexion and then everything can come after. I think if you can create beautiful skin, and then have just a lipstick, you will look perfect. I think it's a great way to create a good canvas first, and then everything falls into place after that.
People these days are starting to realise how important skincare is and are really interested in finding out what's good for their skin. What are your favourite skincare products?
I always like to change and try a lot of skincare products but I love Kiehl's and Lancer. There are a lot of good brands out there!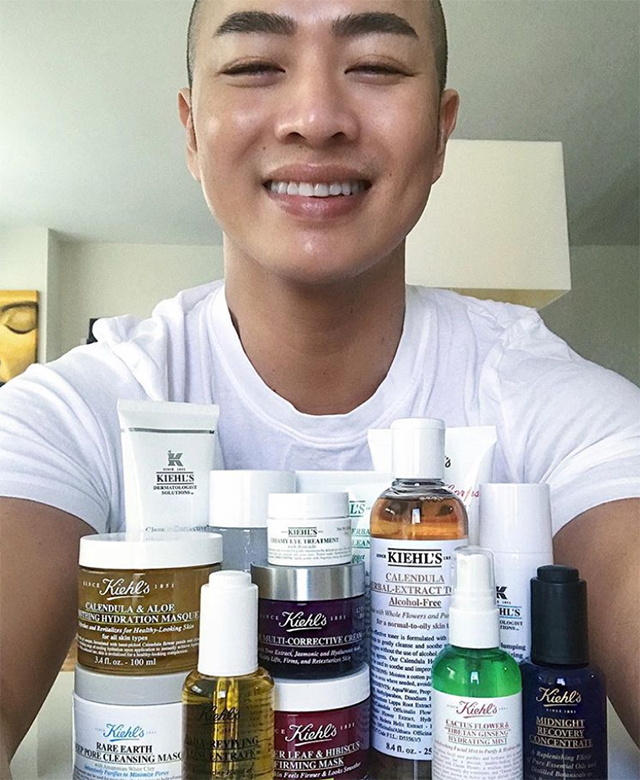 What is your favourite beauty trend?
Beautiful skin! For me, I don't think it's just one season, it's every season. Creating beautiful, flawless skin is always my favourite.
What's one makeup trend you don't want to see happen again?
I embrace everything but I find that heavy contour and a heavy highlight is a little too much for me. I love contour and highlight because I think it brings life to the face but I think too much contour is too heavy.
Just recently, we've seen a lot more colour than usual on the runway. How do you incorporate colour into your looks?
If you can see on my Instagram, I embrace it and I love colour. I think Marc Jacobs Beauty is one of the brands that really embrace colours. They came out with all of these colour lines and great lip colours, and I think it definitely encourages people to play with colour a lot more.
What's your advice to women who are shy about going bright?
I think they should try it! Even just a little colour liner in the water line or in the corner of the eyes, I think that's a good way to start. A little colour goes a long way and makes you look so vibrant and alive.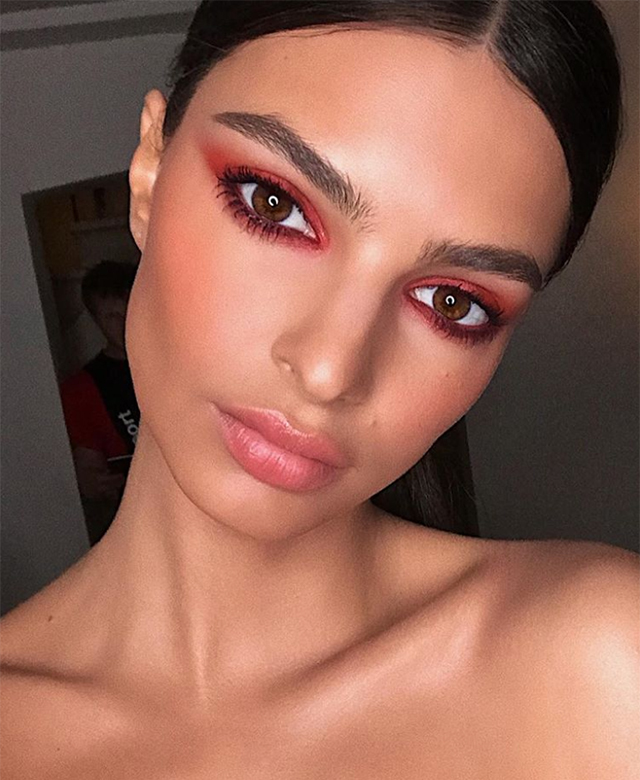 You're the Global Artistry Ambassador for Marc Jacobs Beauty — how did that partnership begin?
The partnership began a few years ago when they launched the Velvet Noir Mascara. I went to the launch of that and I had never tried any Marc Jacobs Beauty products before that. I genuinely fell in love with the mascara. I was like "Wow, that's a really good mascara!" So I called my agent and I was like "Can you ask them to send me some products to try", and so I tried the products and I loved it. I genuinely post it on my social media all of the time. It's just organic and I love it. They wanted people who would represent the brand and truly love the products, which is important.
Speaking of social media, how do you think it has helped your career, if at all?
I did build a good name when social media just started but I think that social media has helped in a way where you would get recognised internationally and people know who you are just from social media. Workwise, I was a working artist before that.
Women in the Middle East have a very strong sense of style and love experimenting with new makeup. What are your thoughts on the beauty aesthetic here?
People here love makeup which is nice because I love makeup too! I think its amazing. I think there's a need to use the right products for each person and that's what's important for sure.
You're in town for the launch of the brand's new So Shameless foundation. Tell us a little more about why it's perfect for the region…
I truly believe that the foundation is great for this market. It has a semi-matte finishing and comes in 29 shades which are perfect for everyone. It also has a self-setting finish which means it is not dewy and leaves a nice natural finish. It has great hydrating ingredients and what's great for here [the Middle East] is that it has SPF 25, which is the highest SPF you can find in a foundation. Most of the time, when you have a foundation, especially in the darker shades, it's often too heavy in sunscreen and the shade becomes chalky.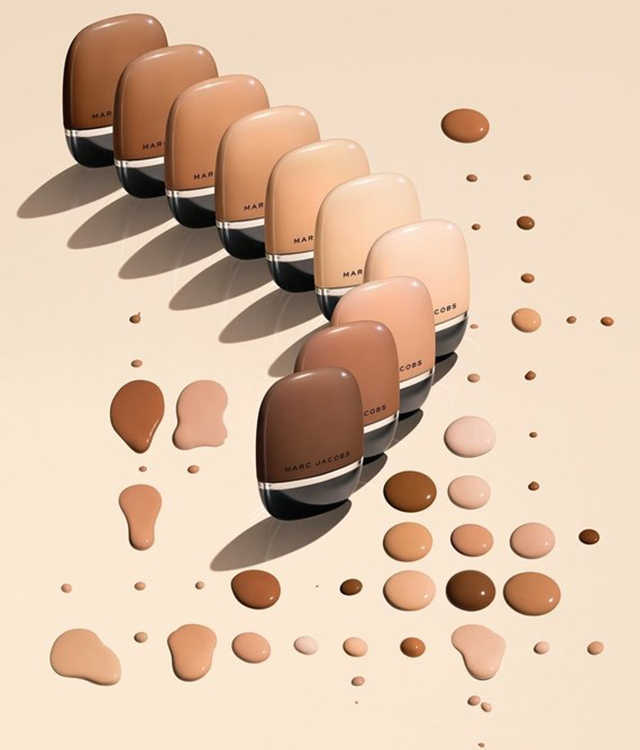 I'd really love people to try the foundation. I am super excited about this because its such a great innovation for the brand to come out with. The packaging is amazing and portable which is incredible for everyone to use.
It's very compact and easy to travel with…
That's what surprises people! They look at it and think it's a tester size. It actually carries more product than any other brand because it has 30ml in there. It looks very small but there's a lot and it's so light. When I first tried it, I was like "Why are you send me a tester, it won't last me!", but it has more amount than all of the other heavy brands.
Yesterday, I did a demo with all of the makeup artists here and they were freaking out because for makeup artists, we always love travelling with lights makeup kits, and they loved this.
Now, take a look at our beauty trend report from Paris Fashion Week F/W'18.