Where and how did you learn to be a perfumer?
I learned perfumery in Grasse at the Grasse Institute of Perfumery, then after one year I joined Robertet and I have been trained by Michel Almairac.
What is your typical day like when you're creating a perfume?
When I am not answering to specific client briefs, I always try to find some time for myself in order to come up with new ideas and accords.
Where do you find your inspiration for your fragrances?
I can find inspiration from everywhere. It can come from nature, from smelling a perfume on the street or from food…
What was the mood board you were given or you had in mind for Les Bains Guerbois?
It was la "Belle Epoque" in Paris, reminiscent of Marcel Proust at Bains Guerbois. The days were glorious. You would have a steam bath, then a massage and then it was tea time with a dear friend. Lovely.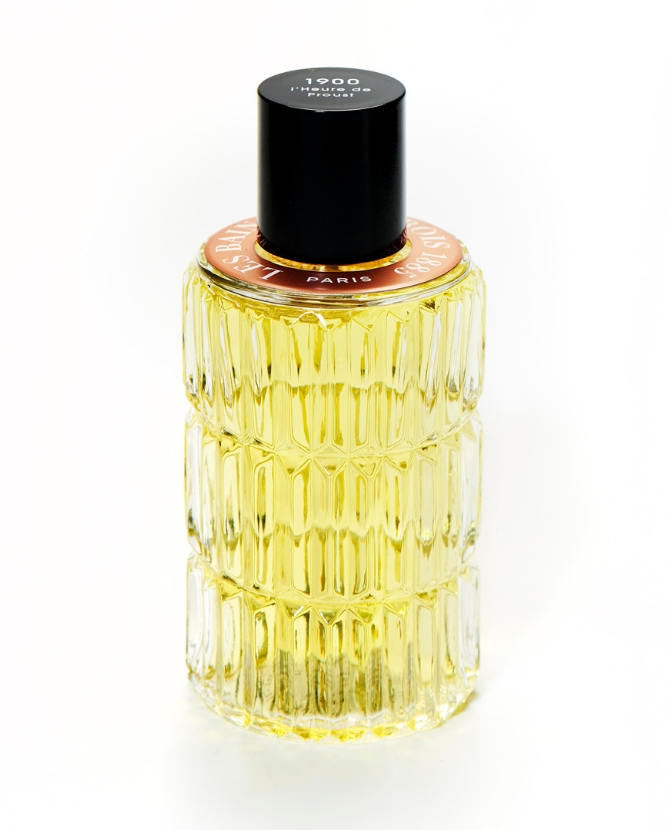 What's the key ingredient in 1900 l'Heure de Proust?
I would say the black tea for its smokiness and the bergamot for its freshness and happiness.
How many ingredients did you actually put into the formula for this perfume and how do the top notes interact with the other notes?
There are about 20 ingredients. Each of them has a specific role. The key ingredients give the fragrance's signature while the others support the key ones and add little facets to the main idea.
When did you know you had reached the perfect balance for the final composition?
I reached the perfect balance when I was able to distinguish all the facets of the fragrance and when they were blending perfectly.
Who did you create 1900 L'heure de Proust Eau de Parfum for?
This fragrance is for men and women who want an exclusive scent.
What about the bottle? How does that affect the way you create?
The bottle has a vintage face that works perfectly to create a fragrance that honours the atmosphere of Paris at that time.
What makes 1900 L'heure de Proust so unique? What particularly touches you about 1900 L'heure de Proust?
It has this beautiful black tea that gives the fragrance its signature. The earthiness of vetiver and the smokiness of the Palo Santo push the intriguing part of the fragrance. The bergamot and the myrtille bring an unexpected twist to the fragrance. It makes you smile when you spray it.
What makes a fragrance iconic and timeless?
A fragrance is iconic when it is very memorable. A high quality fragrance will always remain timeless.
Now, check out these three new scents to savour this season.