When Hermès decided to dive into the beauty sphere, we knew that the Maison would introduce some game-changing products. That testament continues with the launch of its new chapter: Hermès Plein Air. Inspired by its equestrian roots, the Plein Air collection is all about the freedom of the great outdoors as it aims to tackle your complexion.
Below, we speak to Hermès Beauty's Creative Director Gregoris Pyrpylis, on the lightest beauty launch yet, digitalised beauty, his beauty philosophy and plenty more.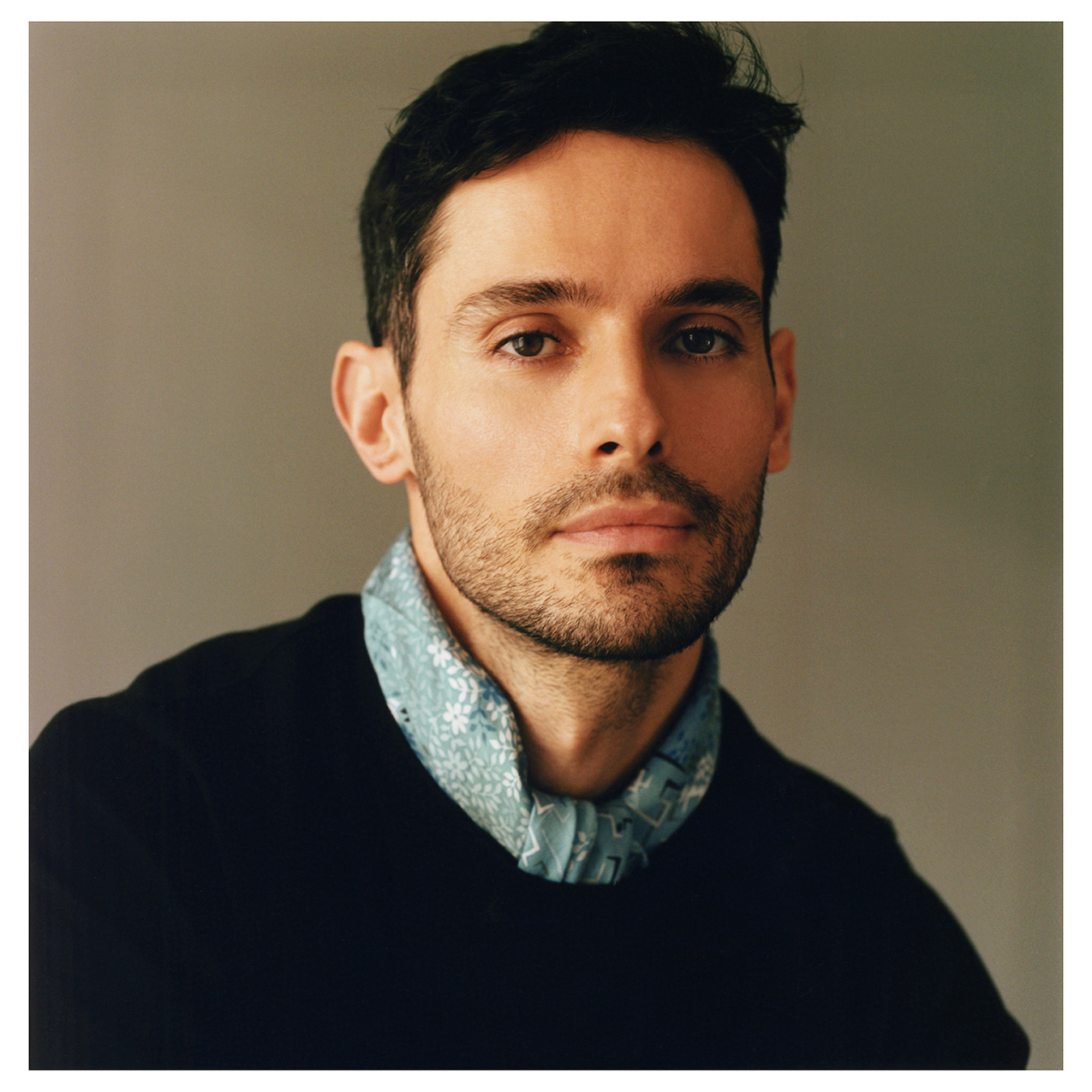 What drew you to the beauty industry and how did your career start?
Thinking of myself, back in time, I can totally see a young boy at his very early years wanting to experience beauty, explore the power and the essence of it and find out why is it so important to our world. And the answer is simple… because it makes us feel good. This is a big part of what drew my attention in my early years when I first started doing make up. To see that by making someone look good, at their best, not necessarily with a touch of glamour but just simply read their minds and translate that through make up, express someone's emotions through the art of make up, it was really a revelation. It made me feel good too as well. And of course, when I discovered that I could be able to express my feelings, my vision, who I am, through make up, when I found my raison d'être, it pushed me further to purchase my career in the beauty industry. It was a passion that became a career.
My career started in 2006 when I was studying at the University of Athens with the goal to become a teacher of English, this is when I met a dear friend who let me do her makeup for a night out and since my makeup made her feel beautiful, she advised me to get some make up classes. Six months later, I was working at a store as a makeup artist, the beginning of my career in makeup artistry.
What is your beauty philosophy?
My beauty philosophy is very simple, yet essential I like to think. I believe in using makeup and skincare as tools for self-expression, for feeling better, for empowerment, for enhancing what is there. But certainly not transforming. Makeup should be bringing out a facet of our personality and expressing how we feel. So one day you can feel more romantic, another day more festive, another day very natural… all these are parts of who we are so if it comes from within, it will always look natural,authentic, organic.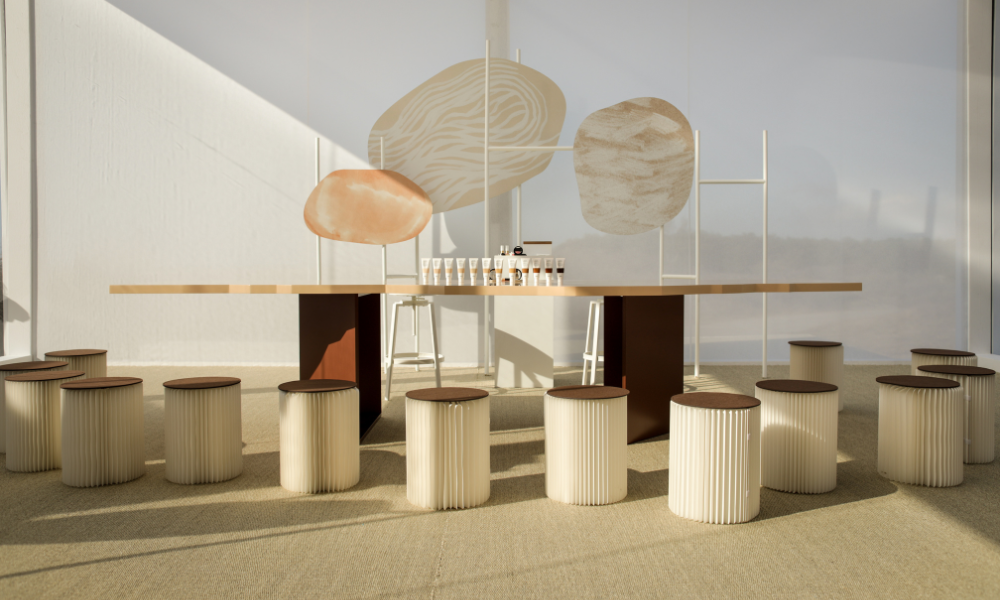 What made you want to join Hermès Beauty as Creative Director and what does your new role entail?
The reasons that made me want to join Hermès beauty are plenty and various, but I'll mention the most important ones. First, the house of Hermès itself and its history. The most luxurious house with the highest quality of materials and the most beautiful design of objects. A house of craftsmanship, of design, of objects that has a history of more than 180 years, still being able to astonish, surprise and charm everyone who is looking for beauty, elegance, quality and comfort.
Secondly, the idea of working with Pierre Alexis Dumas, Pierre Hardy and Christine Nagel, the artistic collective of Hermès Beauty, made me want to join the house and be part of this beautiful and extremely talented team.
And last but not least, the fact that Hermès Beauty, since the inception of the métier of beauty, had a sustainable approach, with a high concern for the environment, using noble materials, and creating refillable objects that can be passed on from generation to generation, just like a bag, played a very important role to my decision.
The beauty world is in the midst of a digital revolution. How do you see this new Instagram generation, the influencers and the digitalized world?
I like to believe that I have a harmonious relationship with the time that I live in. Having a positive dialogue with the era you live in is essential to me. And I respect everybody's convictions. Do I agree with everything I see in the social media? Certainly not. I think that we have to filter everything we see on the digital world and try to keep the good parts. For example, I think that the filters used on social media platforms are destroying the self-esteem of many women and men out there, making us watch a reality that doesn't exist. On the other hand, I love scrolling through the pictures and accounts because doing so, I've discovered several accounts dedicated to arts that I use as a source of inspiration. As I said, it's on us to have the clarify and intelligence to keep only the good parts of it.
What was the inspiration behind Hermès Plein Air?
At Hermès, there's always been a great connection between the house and open air, outdoors. In fact, the house's founding theme is the horse, a powerful link between nature and human. When Hermès first started creating ready to wear and accessories, the first collections were dedicated to clothing for outdoor sports. The Hermès Plein Air collection is fully in keeping with this approach of an essential object that adapts to the skin, reveals natural beauty, and accompanies the movement of the body in the outdoors with a light touch.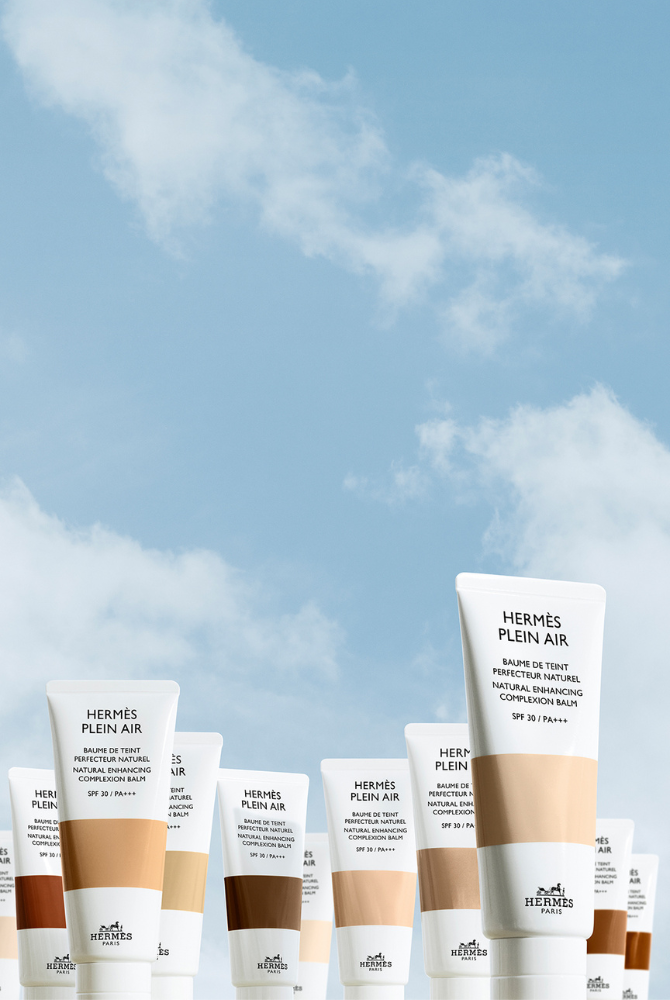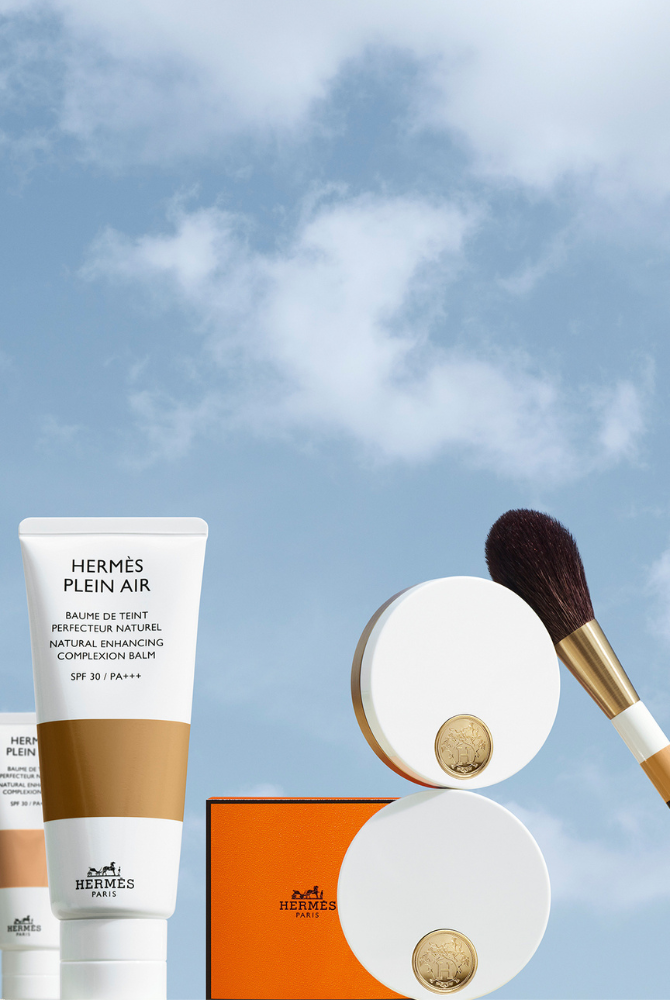 Please share with us your essential Hermès Beauty products which you always carry with you?
There are plenty essentials in the collections of Hermès beauty, but I can break it down to 3. First, our lip balm, a transparent, light yet extremely hydrating formula that glides on the lips leaving then plumped and smooth, but also, I love it for the beauty of the object as well! Secondly , the little silk blotting papers, the most beautiful blotting papers you can find, big enough to remove any shine with a simple gesture over my forehead or my nose. They come in a beautiful Hermès box, and they are recyclable too. And finally, the hand cream from our collection Les mains Hermès, which is very nourishing, smoothing, hydrating and leaves a non-sticky, non-greasy film on the hands. I also love the scent of it that is a combination of sandalwood, arnica, patchouli and rose water.
Who is the Hermès woman? How would you describe her and her style?
The Hermès woman is definitely a woman that has a great relationship with her era, she embraces it, she allows it to surprise and enrich her so that she can create her own tempo. Attitude, energy, character and confidence in her present and future self would be the main characteristics of a Hermès woman. Women with these characteristics are the ones that shapes Hermès's own style for women.
The new Hermès Plein Air collection is very different from what is usually found in the market. Who is the target audience for this new collection?
I cannot say that there is a specific audience for the Plein Air collection. Because Plein Air is not a trend, it's an idea of freedom, of well-being, it's an attitude, a philosophy. It's a complexion range that addresses to women and men, to younger and older individuals who love taking care of themselves, who look for an aspect of well-being in their everyday beauty routines. Because beauty is not only about the appearance, but mainly about how we feel, because when we feel good, we look good. And this collection comes to accompany its wearers with comfortable, highly performing formulas enriched skincare properties in their everyday lives.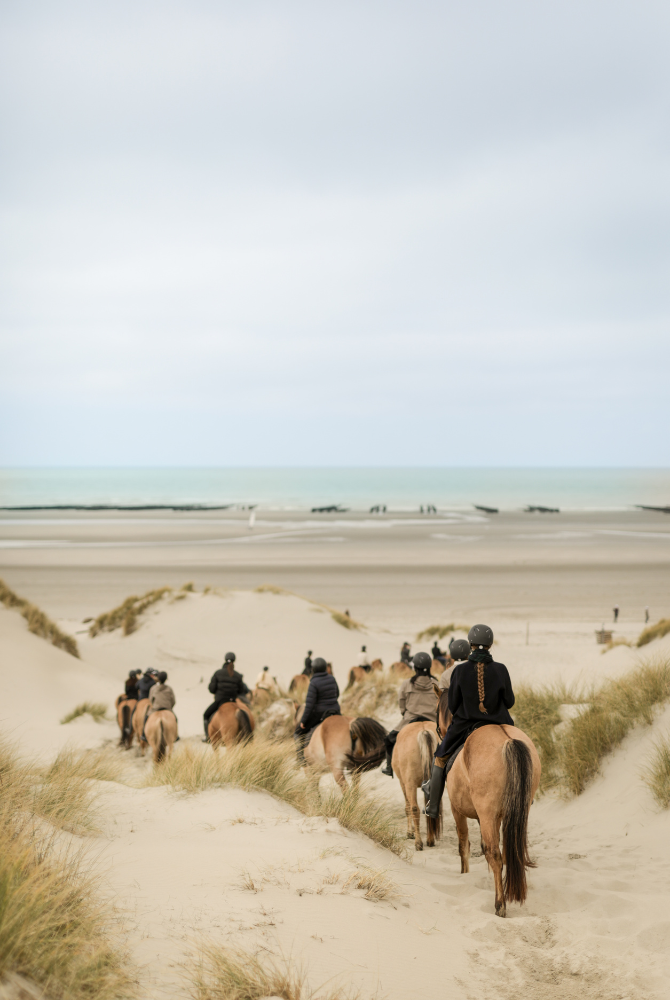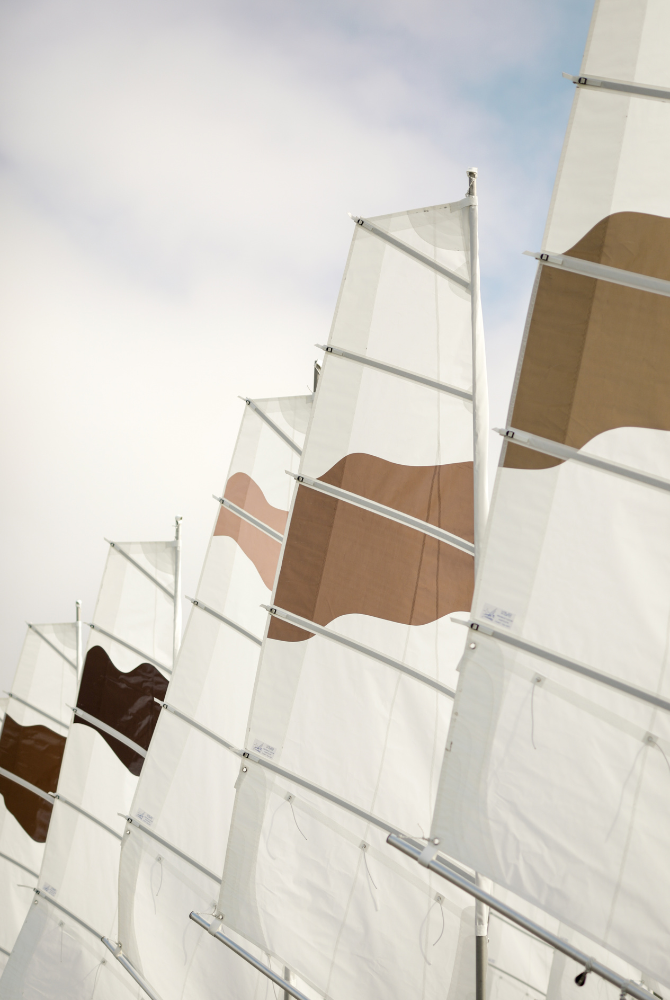 What are your special tips for applying Hermès Plein Air?
Hermès Plein Air is a collection that is very user friendly, and by that, I mean that you don't have to be a professional or a makeup expert to work with these formulas. The transparency of the complexion balm makes it so easy to apply it on the skin, as you would do with your moisturizer. And if you need more coverage, you just dab a bit more formula with your fingertips on the point where you need it. The powders can be applied as a light veil with our new powder brush, that has a perfect domed and tapered shape to follow the hollows and contours of the face with a very easy and intuitive gesture, as if the brush is guiding your hands.
ALSO READ: HERMÈS' LARGEST ONE-STORY STORE IN DOHA.