Finally! Bvlgari recently introduced Allegra – a powerful line-up of punchy fragrances that are bound to keep up with our ever-changing moods through five exhilarating fragrances and five magnifying essences. Inspired by the Italian emotions and the magnificent allure of Bvlgari, the Roman house proved that there is indeed power in perfume by giving us the freedom to explore the endless possibilities of scents – crafting one that is utterly unique to you.

Below, we speak to the Head of Bvlgari Perfume Division, Luis Miguel, to discover the inspiration behind the Allegra collection, the sourcing of ingredients, why he thinks personalisation isn't for everyone and what the future holds for this new collection.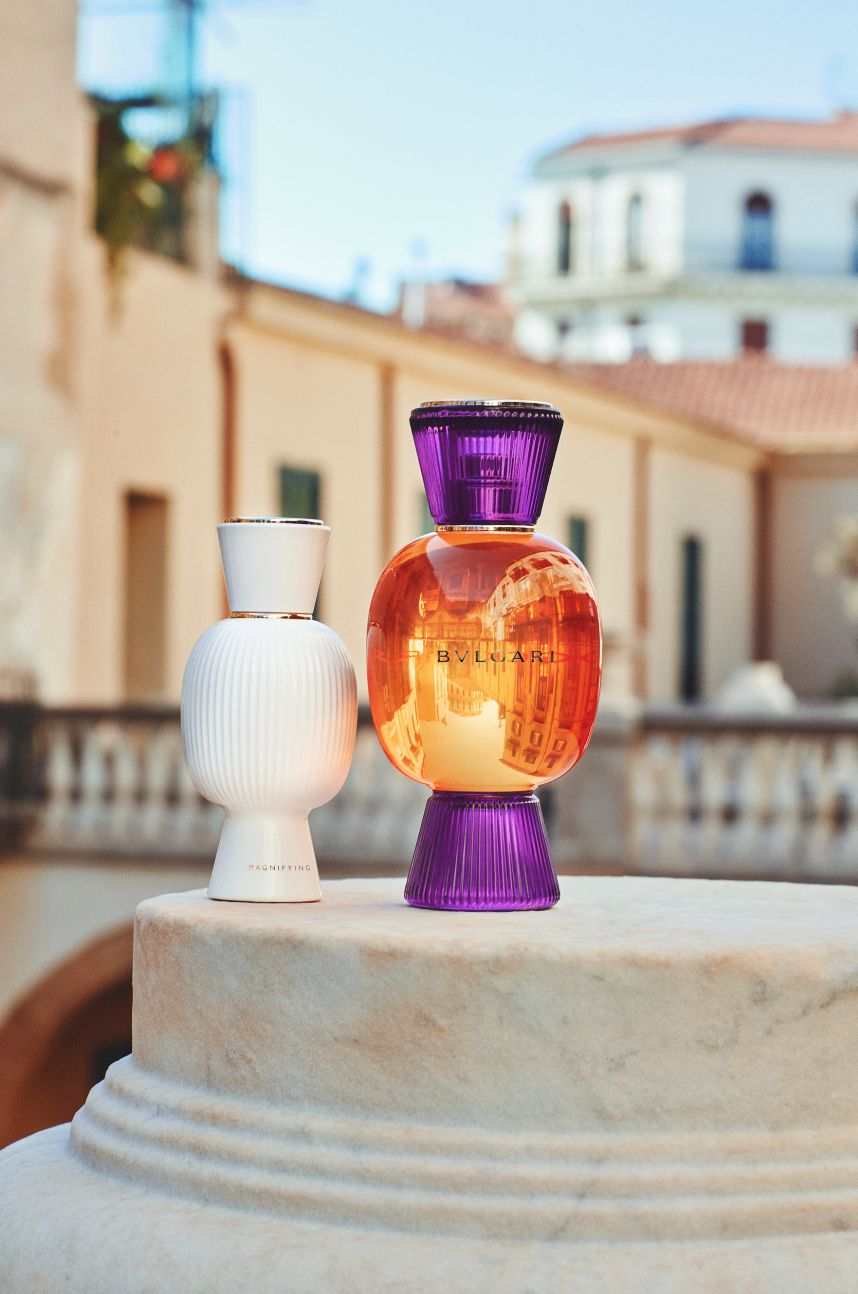 What is the inspiration behind the Allegra collection?

The inspiration behind Allegra conceptually was based on Italian emotions – emotions that are recognisable and you don't have to be Italian to understand. Everyone, I believe, enjoys the beautiful sunsets, everyone loves the moment of jubilation and a big party at night – particularly these days (laughs). Whether it's on a terrace in Rome or on a terrace of the Bvlgari Hotel with friends or any sort of social activities, those things are important.

What made this inspiration really different is that we wanted to bring this sense of joy, positivism, optimism – which is highly needed these days for many people – and make it Bvlgari. Make it bold, magnificent, daring. It's colourful and it's joyous. From a concept standpoint, that's where we get the inspiration from.

Probably the biggest thing we wanted to bring as a fragrance house was just to give people the opportunity to personalise their fragrance experience and those were the only two things, we knew from the beginning that we knew were going to work. We needed to bring this optimism, make it Bvlgari and share that joy, as well as let people magnify and personalise their fragrances.
The fragrances are very much linked to emotion too…

The fragrances are very emotional. It's something that we tried to do. Bvlgari by definition, as a brand and as jewellery, is very emotional. Even with the Bvlgari hotels, you enter the lobby and feel the emotions within the Italian designs, the way people greet you in the morning and no matter where you are with the brand, you always have that part of Italy and that Italian emotion.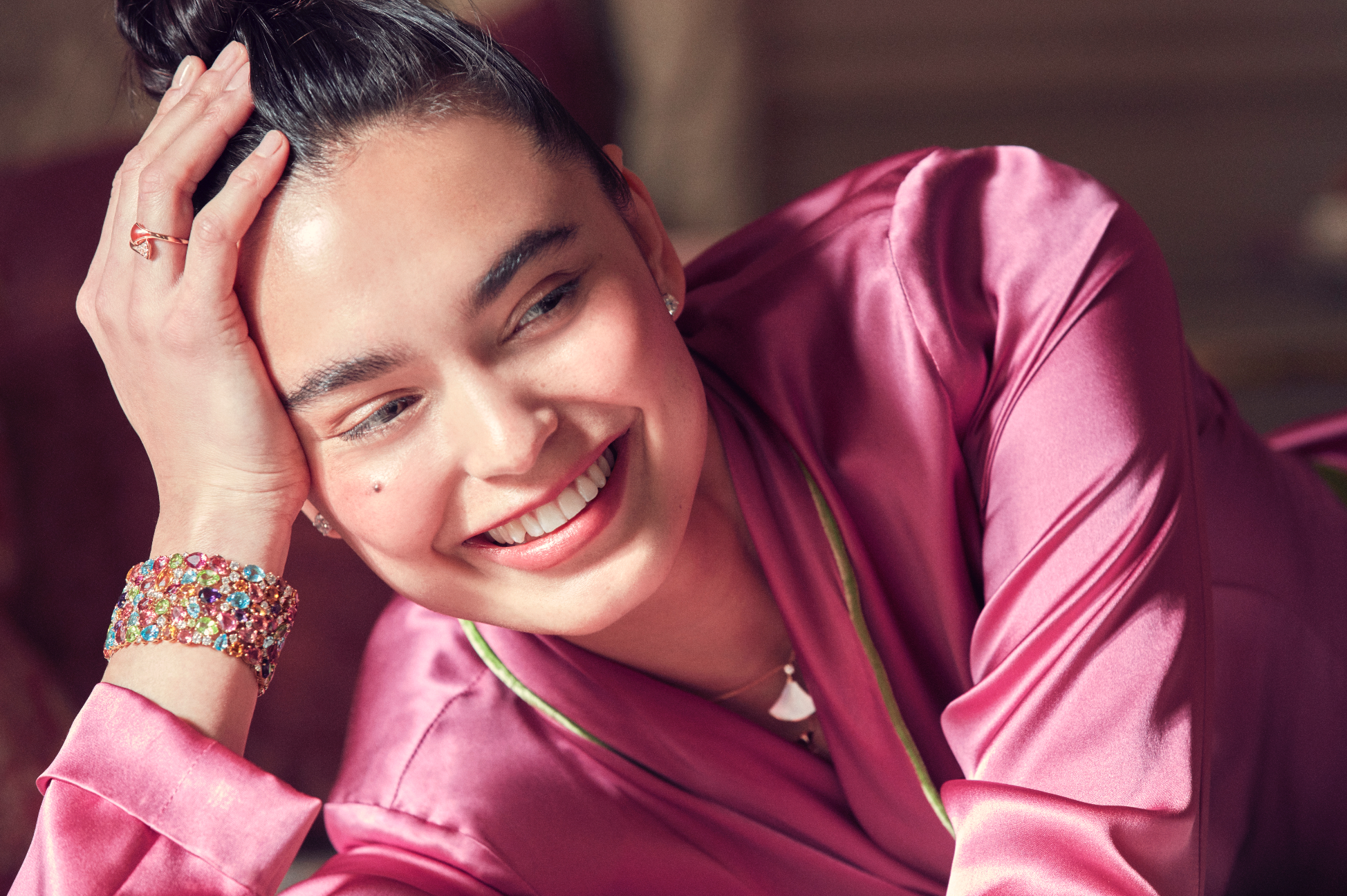 Can you tell us more about the term 'magnify' and how you can personalise the Allegra fragrances?

The interesting thing about the magnifying essences is that they have been exclusively harvested. The way I look at these essences is that normally when you go and work with ingredients of this quality, a lot of people go out there and search for what's available. Here, it was different. Jacques Cavallier crafted these ingredients exclusively for Bvlgari. What you have in these magnifying essences are not things you can buy in fragrance houses.

We went to the sources, we chose the right harvests, we chose the right farmers and Jacques worked depending on the installation and extraction techniques to create that one single ingredient that is not available for everyone. In this case, it's the rose and the bergamot.

What we expect is that a lot of people are feeling encouraged to try the magnifying technique. In the region, fragrances have been a part of the culture. We believe that with this collection, we needed to make it easy enough for the people that don't know [how to magnify] and sophisticated enough for the people that do know so that we can actually have a global appeal.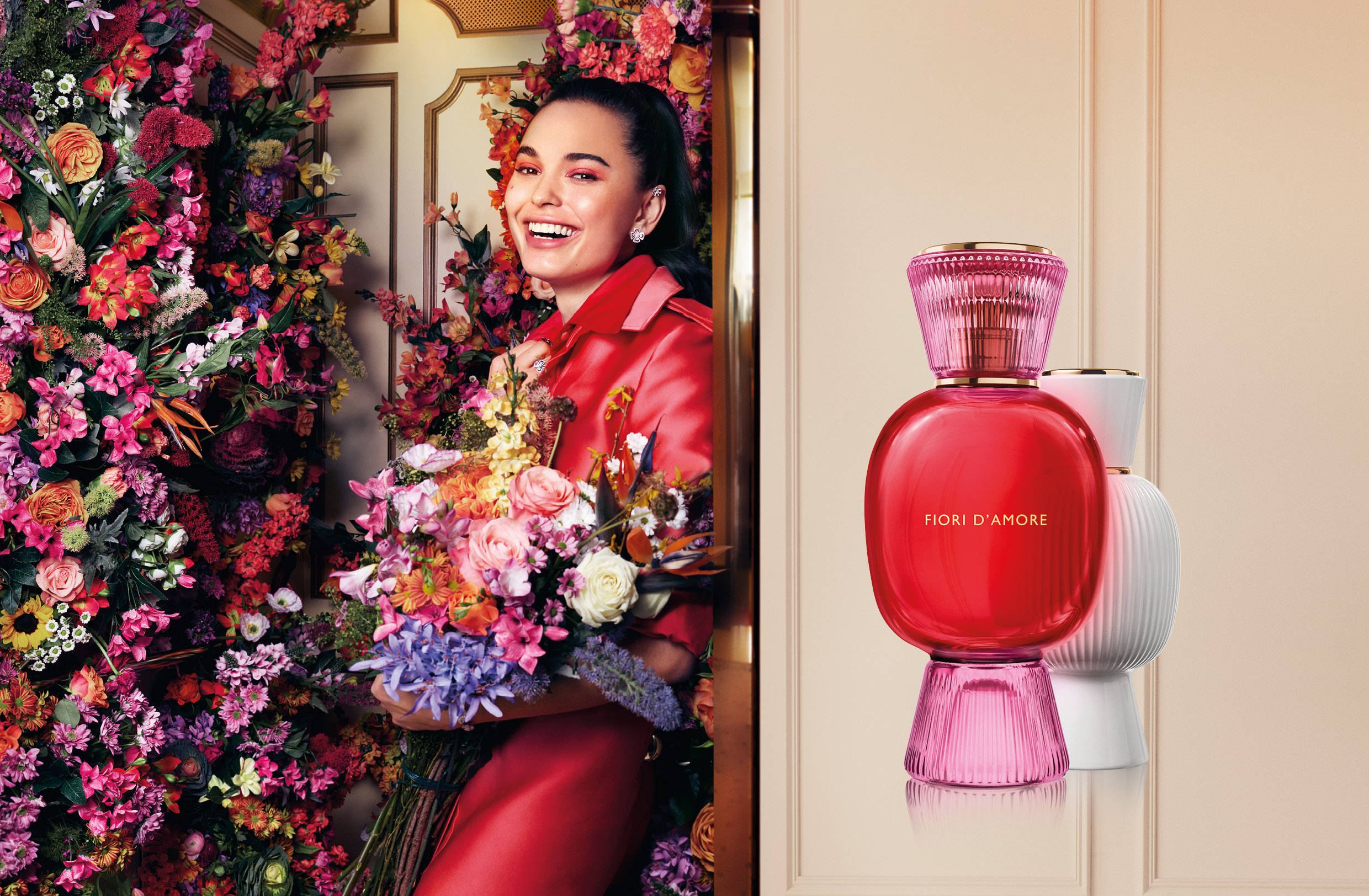 How did you come up with the idea of actually having the magnifier as it's a first for Bvlgari?

It was part of the interactive process with Jacques. We needed to find a way that was Bvlgari and when you talk about Bvlgari, it is magnificent. Bvlgari is superlative. There's this juxtaposition of colours and shapes, especially in jewellery, and we needed to find the equivalent for that in perfumery. We took something, and we made it magnificent. There's always this sense of giving an elevated experience which is different from what you get. That's exactly what we wanted to do. We wanted to magnify this fragrance experience to a superlative level of emotion, quality and magnificence.
In terms of ingredients, what was the most challenging to the source?

It's not about the difficulty of sourcing or finding the ingredients, I think it was more about getting the exact type of result we were looking for. If I had to tell you the one that took us the longest to source, it was probably the patchouli.

Why is that?

Because patchouli is super sensual and super polarising. We hesitated a lot on where to put the cursor on the colourisation and then we thought, these are highly concentrated essences for lovers and for people that know. We decided to put the cursor all the way to the end and we made the right choice.

With the magnifying essences, you couldn't really make those comprises. With the essences, we needed to go completely to the extremes, and we needed to have the highest quality and the most polarising. Because, if you really want to have a full, personalised, magnifying experience, then you need to be able to go to the extreme.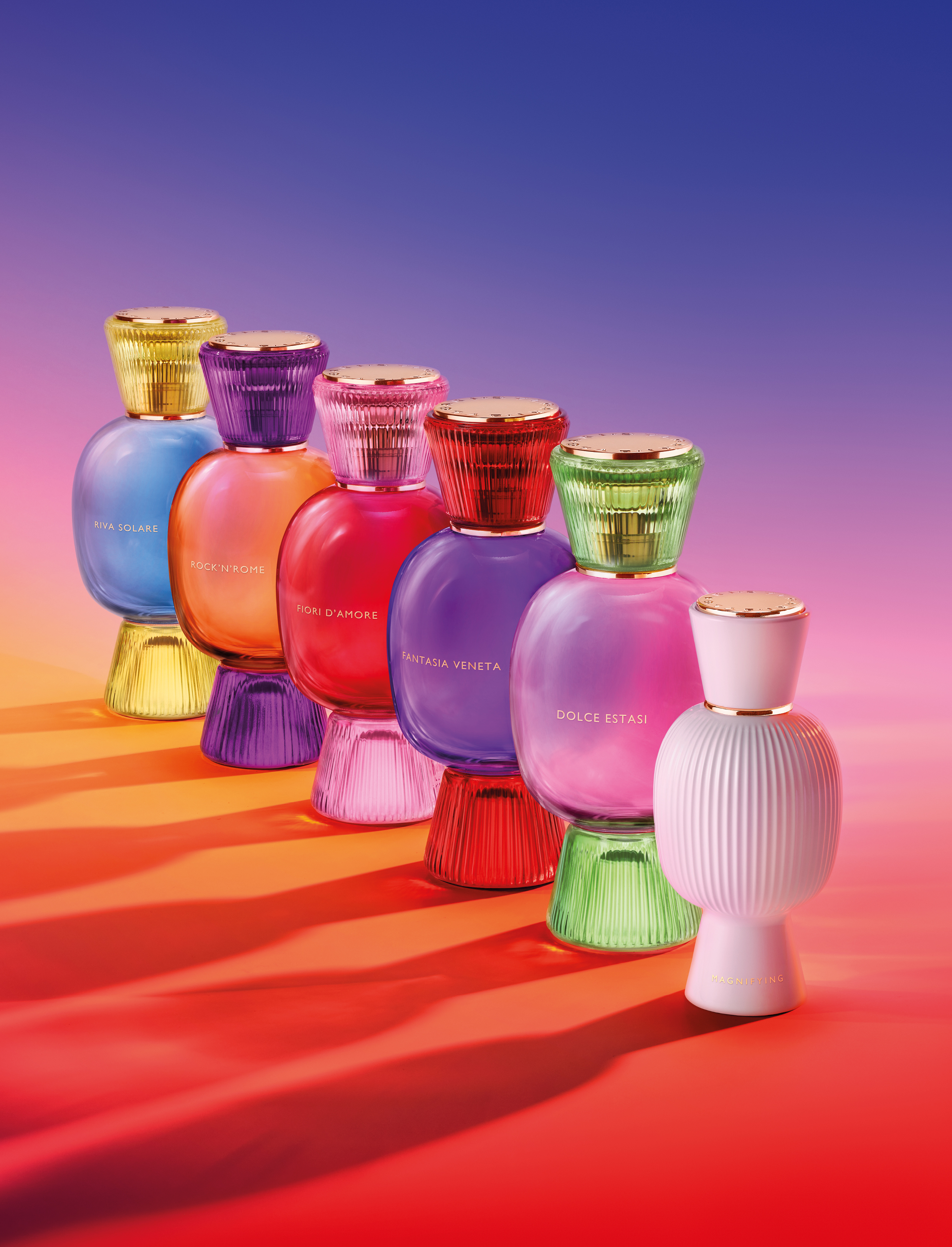 How did you manage to shorten all of the Italian emotions to five?
With a little bit of psychology to be honest. Italians, what we call them, are like a casino (laughs). The emotions are everywhere and they're emotional. What we did was concentrate on five different families of emotions, first being 'Contemplation (Riva Solare)', which means Italian landscapes. We started with the Mediterranean and it's like that contemplative landscape and the individual emotions that it generates.

Then, there's another emotion which is basic and that's 'Love' and for Italians, 'Passion'. So we started with Fiori D'Amore which is what you feel when you receive a flower bouquet. Then, Dolce Estasi, we call it the family emotion and for Italians, family is extremely important. Then there's 'Fantasia Veneta', it's for a celebration. In Italy, there are many heritable celebrations that are typical, and this is why I'm saying that the inspiration is endless. Then, there's Rock'n'Rome.

Once we managed to nail down those five families, then each family can start growing – not horizontally, but vertically.

Is that the future of the Allegra fragrances?

Exactly. So we're going to be expanding but not by adding different families of emotions, but within those families, expanding vertically. We will adjust the olfactive of the emotion.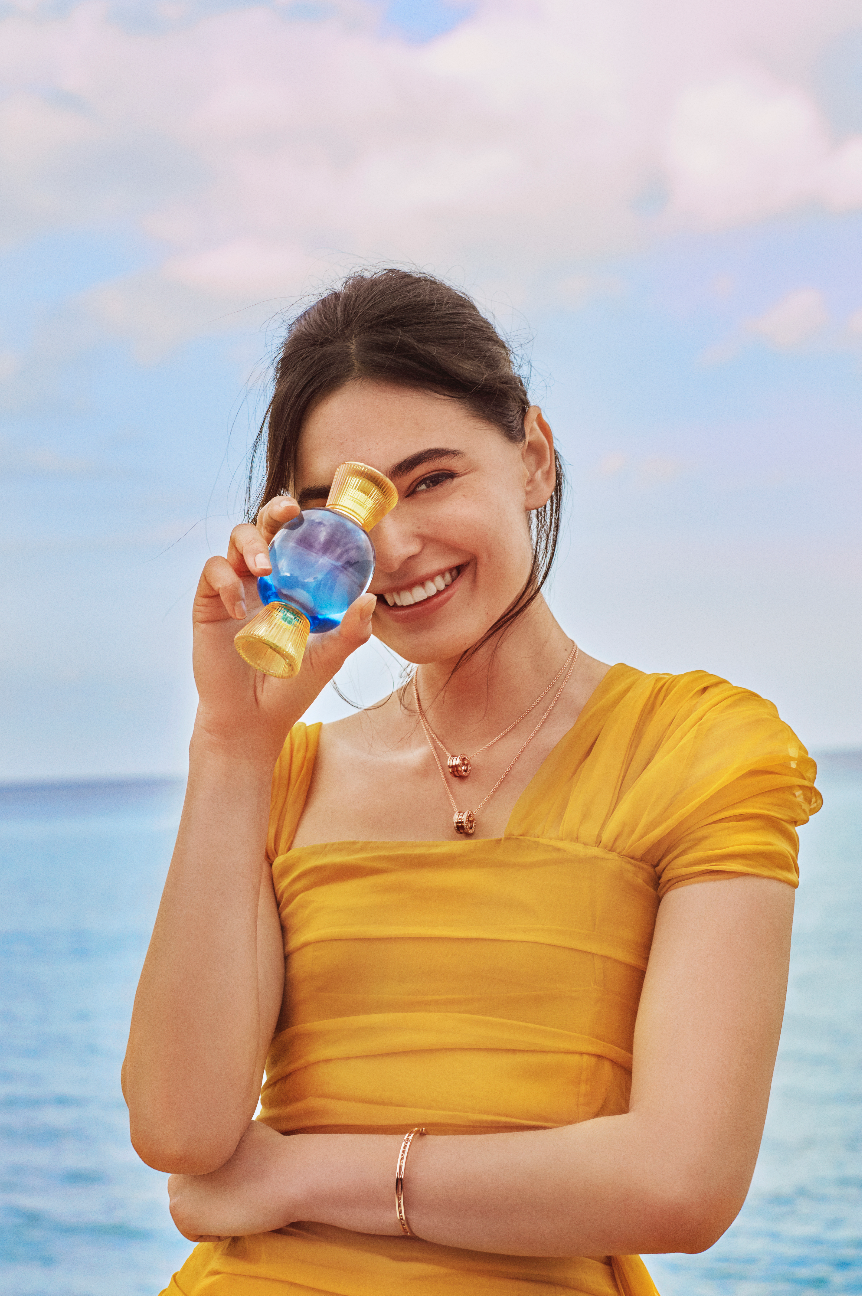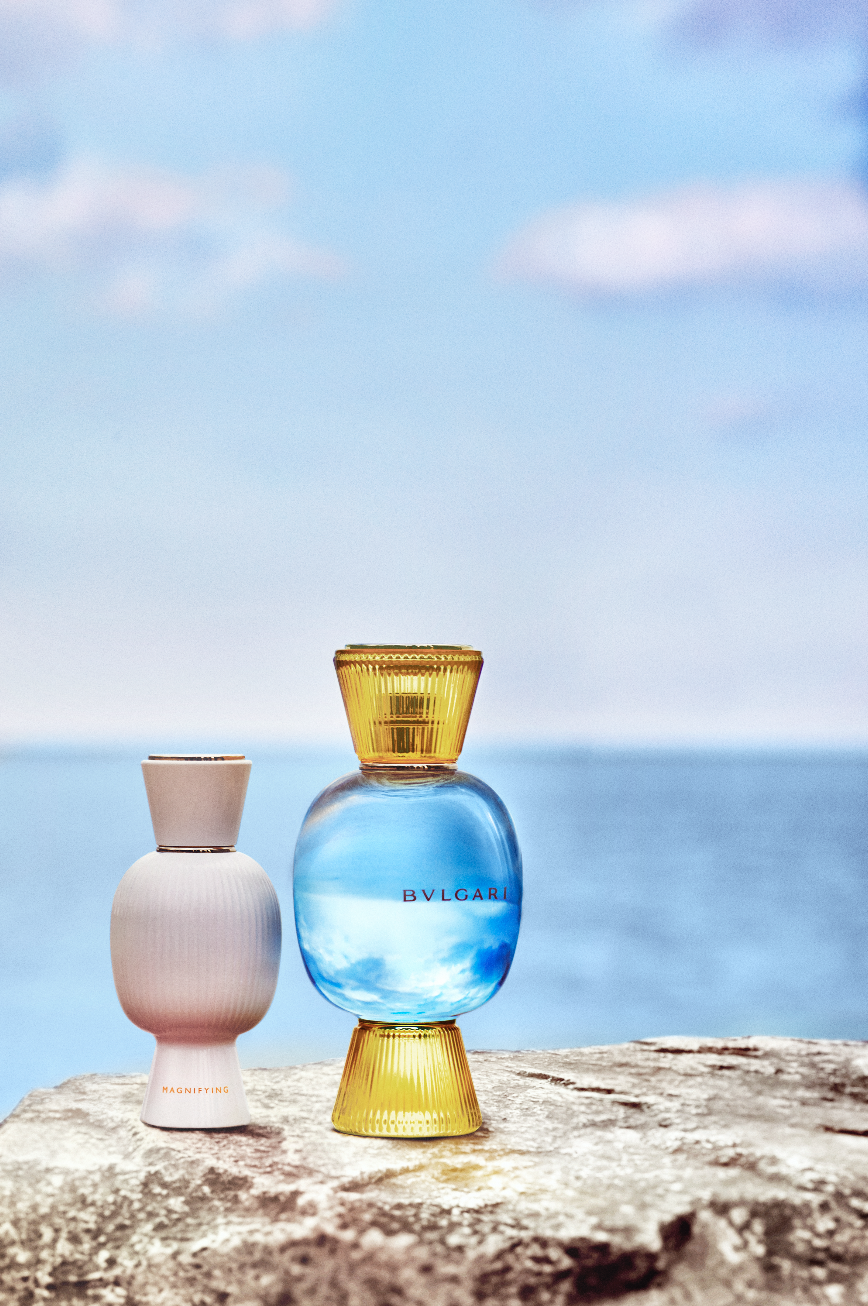 Do you think personalisation is for everyone?

No. Absolutely not. It's like everything. You might personalise your hotel experience or your car, but I think in order to personalise, you need to have confidence. When you look at male fashion, there are men that feel very confident in mix-and-matching and when you see all of the pieces together, you may think it doesn't go together but they have confidence that they can pull the look off. It's about confidence.

Personally, what is your favourite combination?

I love Rock'n'Rome with Musk. I think my favourite magnifiers for me as a man, it's Bergamot and Musk.

Which fragrance do you think would mostly resonate in the Middle East?

In the Middle East, I think definitely 'Fantasia Veneta' and Rock'n'Rome. For the Magnifiers, Patchouli and Vanilla.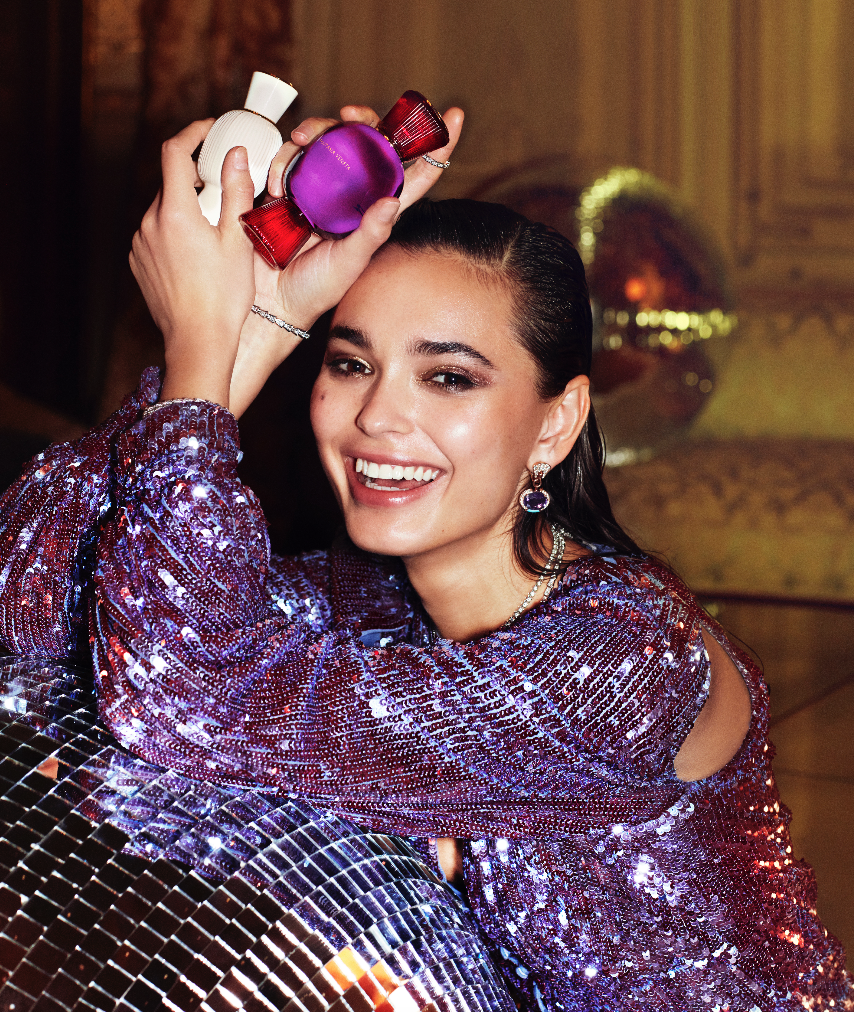 Can you tell us more about the CSR aspect of this collection?

Every time we source ingredients, not just for Allegra but for every fragrance we create, whether we're partnering with another fragrance house, the first thing we do is the extreme interest in understanding the sourcing, the transparency and the traceability of the ingredients. Individually in the company, we do audits to ensure that we're compliant with the laws, and at the same time, we also do our best to contribute to the communities where we work and operate as 'giving back'.

Can you tell us about the eco-friendly packaging?

It's part of our corporate policy that we reduce or eliminate plastic as much as we can from everything that is feasible to do. It's an effort that we have started years ago. First, it had started with reduction because there are components where you are obliged to use plastic. For example, the pump and inner tube of the fragrances, there is no technology where there is an alternative yet. The revolutionary thing is to have a glass cap and those are the things that put a lot of effort and it is really difficult to get this quality in glass. The bottle is 96% glass in the volume of the component.

If you could describe the Allegra collection in five words, what would it be?

Personalised sublimation of Italian lifestyle.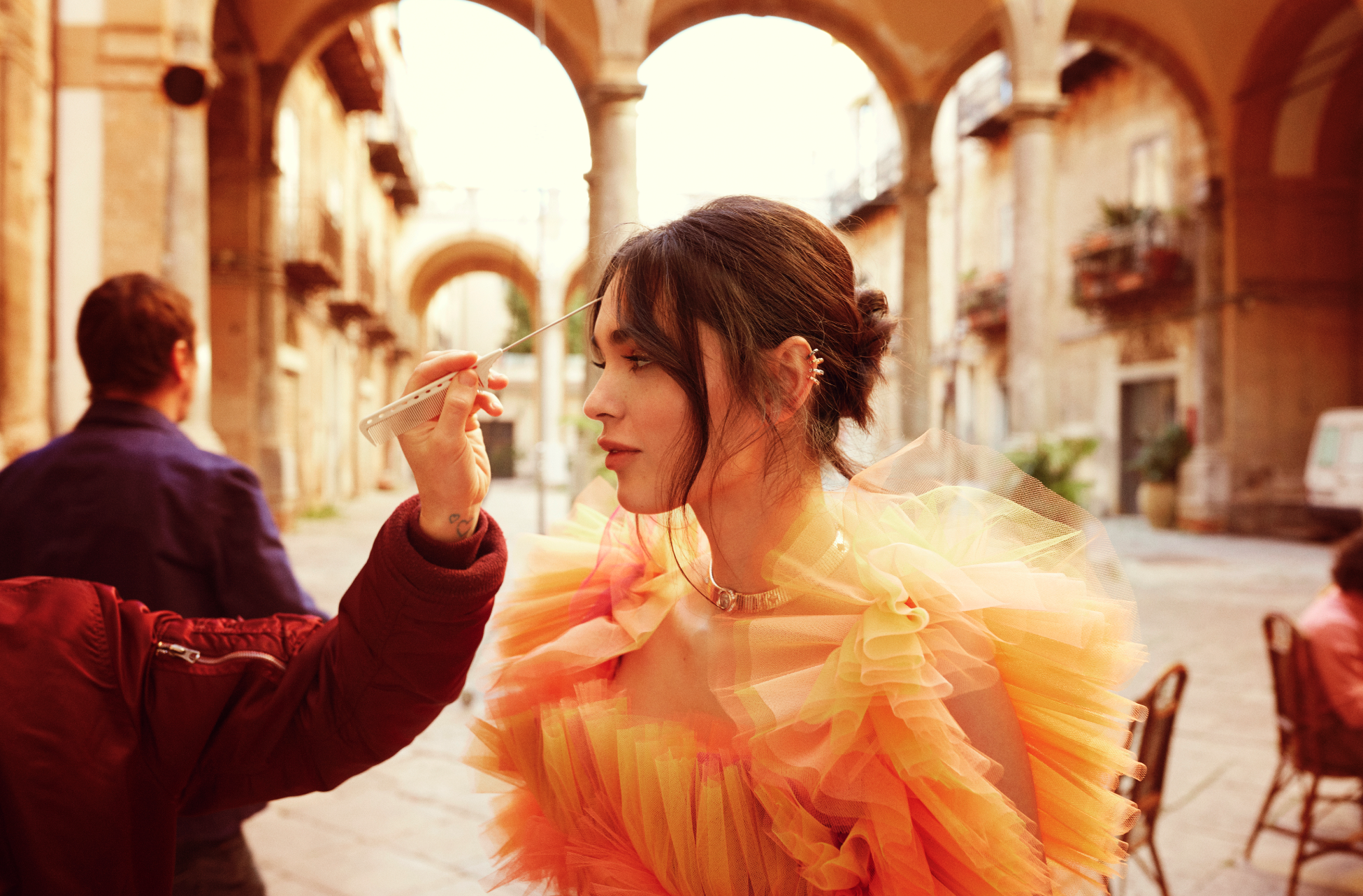 Bvlgari's Allegra collection is now available at Sephora Middle East stores and online at Sephora.ae.