Hermès has introduced the second chapter of its world of beauty, Rose Hermès. Comprising of eight blush shades, two application brushes, a leather blush case and three pink lip tints, this new chapter comes a year after the Maison's inaugural beauty launch.

Rose Hermès' shades offer a natural complexion and a slick sustainable casing made with a white case, black frame and contained with the colour within – an object that is both desirable and discreet.

"It is a spectrum of reverie rather than a bold and delineated colour," explains Jérôme Touron, Creative Director of Hermès Beauty. "It is a palette of shades that sketches contours without fixing them, animating the face and giving it movement. Evanescent, progressive, almost blurred, Rose Hermès lends itself to every transformation. It can be blended, shaded, intensified. It is life itself. It reveals emotions."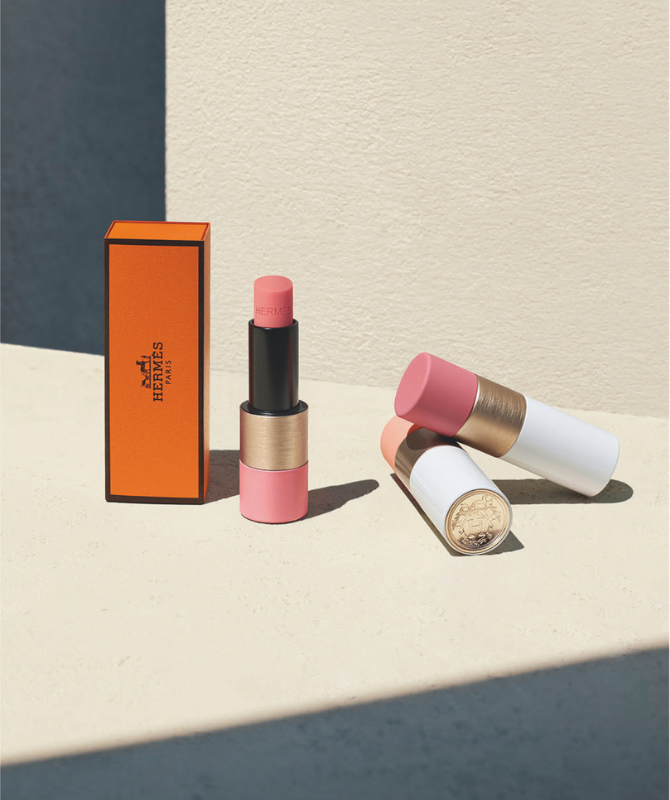 The Rose Hermès collection is currently available exclusively at the Mall of the Emirates from now until April 15th, at a pop-up space located within the Central Galleria. The global launch will take place on April 15th.

Also, discover Hermès' limited edition lipsticks.