One of the world's most renowned perfumers, Frank Voelkl is the nose behind many of your favourite scents: You by Glossier and Jason Wu's female fragrance among them. Here, he speaks with Buro 24/7 Middle East contributor Farouk Chekoufi about his latest creation for Dolce & Gabbana, Velvet Amber Sun, inspired by Sicily's Arabic heritage…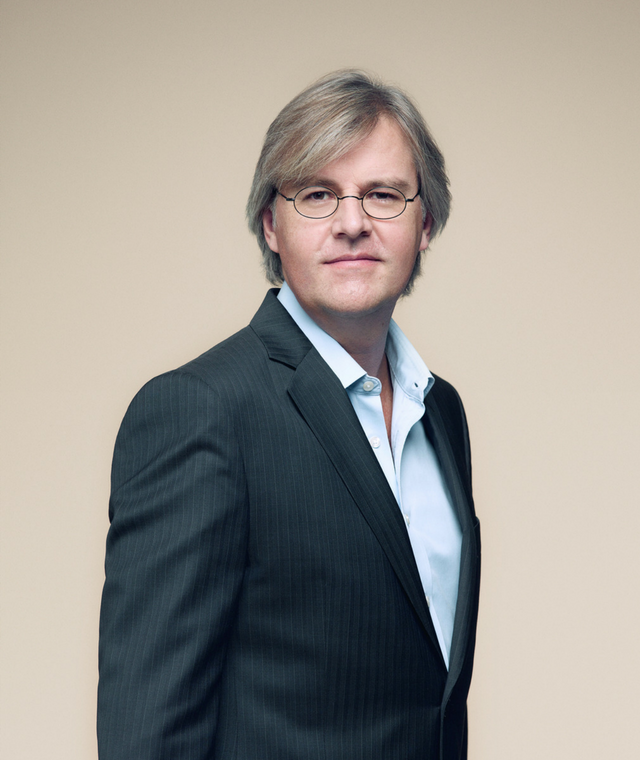 What was the creation process behind Velvet Amber Sun?
The scents from Dolce & Gabbana's Velvet Collection find their inspiration from Domenico Dolce & Stefano Gabbana's personal travel and olfactory memories. Connecting Orient to Occident, Amber Sun captures the mysterious richness of the Arab Sicily.
Can you tell us about your inspiration to create this precious fragrance?
I wanted to reinvent amber using new ingredients and new technology but also by putting it into a new perspective, which is luminous and bright with a hint of mystery rather than being dark and heavy. The vision was to create luminous warmth as a tribute to the sun. The intense power of the sun as well as the sensual olive skin of the women from the south of Italy were a big part of the inspiration for this creation.
How have you worked with amber in the past?
A quintessence of sensuality, amber fascinates me as a perfumer. Since it charmed me 15 years ago I have dedicated much time in reinventing its mysterious uniqueness in modern signatures.
Would you say Velvet Amber Sun is unisex?
Influenced by the importance of non-gender niche fragrances, unisex fragrances with powerful notes are becoming more commonplace now. It is simply a question of olfactory preference. Amber calls for soft warm and wrapping notes. It is the dominant touch of Velvet Amber Sun, amplified by solar floral ylang and vanilla. As long as fragrances provoke emotions they are not supposed to follow gender rules.
How long did it take to create this fragrance?
I focused on fine-tuning the theme and designing the specific signature that best embodies the iconic brand values for about one year.
What is the typical journey of creating a fragrance?
An innovative and strong idea is the starting point of my creations. Then my daily challenge lies in shaping and improving the original character into a refined and faceted signature. A perfumer's craft should be described as a constant quest for perfection. We are crafting imperfections in perfect balanced shapes.
My only recommendation would be to wear fragrances without moderation and to enjoy them.
What is your vision of Dolce & Gabbana today?
Fashion triggers strong emotions and contributes to a form of wellbeing and confidence that I see as a main role of fragrance. Dolce & Gabbana are masters of creating these strong emotions and are thus a strong inspiration.
What is your favourite ingredient in a scent and why?
Woods as they root my creations into the beauty of nature.
What is your favourite smell and why?
Back in the days I was obsessed with amber and I devoted some of my creations to the single note. Never sugary or gourmand, I like to highlight its warm addictive sensuality.
What is your first olfactory memory?
From my earliest years, I have been sensitive to the olfactory world around me. I have vivid memories of my uncle's farm in the countryside of my native Germany — where pungent barnyard odors like hay and fresh rain first piqued my interest in the scents of nature.
How did you start your career and where?
My sensitivity to scent developed throughout my childhood. I have strong memories of my mother's rich, warm chypre fragrances. As a teen in Paris, I remember the arresting "statement" scents of the '80s that were everywhere as I walked down the city's streets. It was here that I began wearing fragrances myself, and began to understand what I found special about each one. Appropriately, it was in Paris that I first considered becoming a perfumer. Upon my graduation from ISIPCA, I composed my first fragrance — a tiara flower. It was my first step in the fine fragrances world and an homage to my beloved Tahitian wife.
What is the best way to apply a fragrance?
Wearing perfume is a very personal ritual. A fragrance should evoke true pleasure and provide you with a feeling of self-confidence. I wouldn't fix specific rules. My only recommendation would be to wear fragrances without moderation and to enjoy them.
Now, read Farouk's earlier column where he speaks with makeup maestro Charlotte Tilbury.