As we enter the new year, those heavy meals, festive desserts and late nights during the holiday season are weighing on our minds. However, there's a new realm of offerings that are certain to help get you back on track.
Kick-start the new year with a four-in-one package at Armani Hotel Dubai's Armani/SPA or visit the new holistic spa that helps balance mind, body and soul. There's also a new treatment from London that has just landed in the city and it's proving to be the ultimate (and perhaps, fastest) way to get rid of cellulite.
Here is our edit of the top three wellness offerings to try this month.
Armani Hotel Dubai
Now that the festive season is over, there are no excuses when it comes to getting your body back in shape. Nestled on the third floor of the Armani Hotel, the Armani/SPA has a four-in-one offer that will leave you feeling rewarded and relaxed this January.
With full access to the Armani Terme bathing facilities, spa lounge and outdoor swimming pool (which might we add, includes a breathtaking view), why not spread out the package offerings throughout the month? You can choose between four 50-minute body scrubs, body wraps, massages or facial sessions done all at once or on a weekly basis.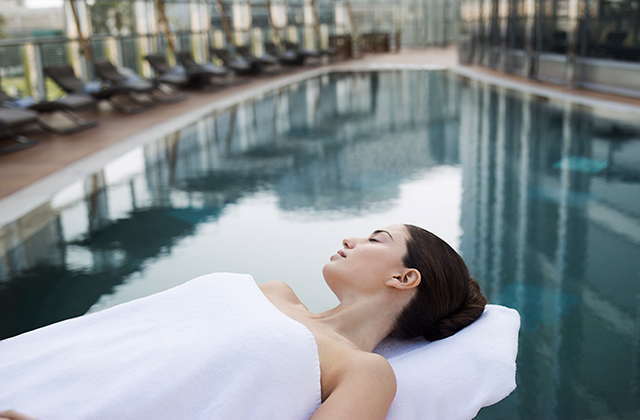 The four-in-one offer is priced at Dhs999. To book an appointment at Armani/SPA, call +971 4 888 3282.
Sheraton Hotel Grand Dubai
There's a new must-try menu at Sheraton Hotel Grand's new holistic spa. Titled the Soul Wellness & Spa, the space is dedicated to balancing the body, mind and soul.
With bespoke therapies dedicated to your body's individual needs, specialised therapists will use a blend of natural ingredients and some of the world's finest skincare brands to tackle those knots and loosen any tense muscles.
Whilst an optional 10-minute meditation experience is available for the ultimate relaxation, there's also a selection of guilt-free culinary choices that are available when purchasing a day pass — think gluten-free pasta, grilled salmon fillet and freshly squeezed juices.
Along with pool access, guests can also choose a one-hour Swedish, Balinese or Soul Spa signature massage.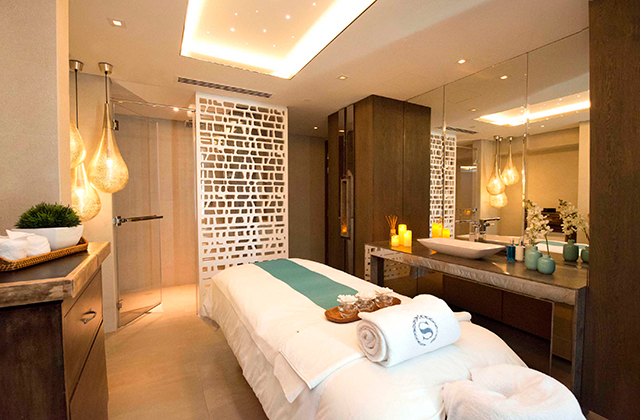 During the month of January, the day pass is priced at Dhs500. To book an appointment at the Soul Wellness & Spa, call +971 4 503 4444.
Fairmont The Palm
The Willow Stream Spa has welcomed a new treatment to its menu offerings and it's got the town talking. From London-based 'Doctor to the stars' Dr. Rita Rakus, BTL X-Wave aims to reduce cellulite and helps to produce collagen across the whole body.
By using acoustic waves and electric waveforms, the treatment helps to improve skin firmness and elasticity. By fighting signs of cellulite, loose skin and stretch marks, the BTL X-Wave might just be your new go-to treatment.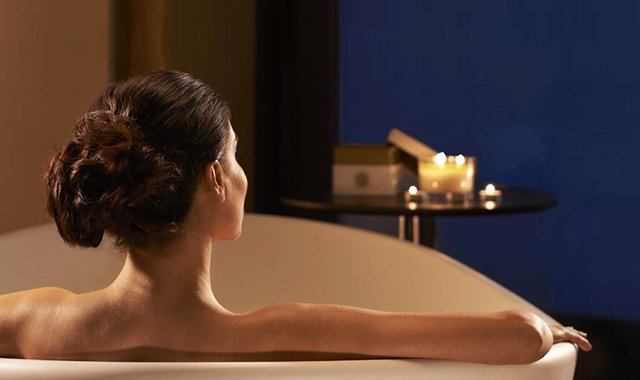 BTL X-Wave pricing starts from Dhs380 per session and Dhs1,278 for a pack of four sessions. To book an appointment, call +971 4 457 3545.
In other beauty news, discover Laura Mercier's new lipstick collection.