Every single day, a plethora of beauty products floods the shelves, each boasting tall claims about efficacy. Weeding through the latest cosmetic yield to unearth the products that actually get the job done can be daunting, if not downright exhausting. Lucky for you, we've done the homework. As always, we took it upon ourselves to curate a selection of the best beauty launches of the month that are worth your time and investment.
GHD 'Duet Style'
We don't know about you, but we would do just about anything to squeeze in a few extra minutes of sleep in the morning – even invest in a new hair styler. No, seriously, the freshly-introduced GHD 'Duet Style' is a game-changer, especially on busy days. Why, you ask? Well, the revolutionary GHD 'Duet Style' is the first ever 2-in-1 hot air styler that dries and styles hair at the same time, essentially allowing you to skip blow-drying your hair after a wash. Unlike most straighteners, GHD's specialized 'Duet Style' won't won't make your damp hair sizzle. Armed with cutting-edge internal aerodynamics with four smart low-temperature plates and low-temperature air flow, the GHD 'Duet Style' is innovated to dry and straighten hair at the same time with minimal heat damage. Need to style dry hair? Switch to the 'Shine Shot' mode et voila.
Shop the styler here.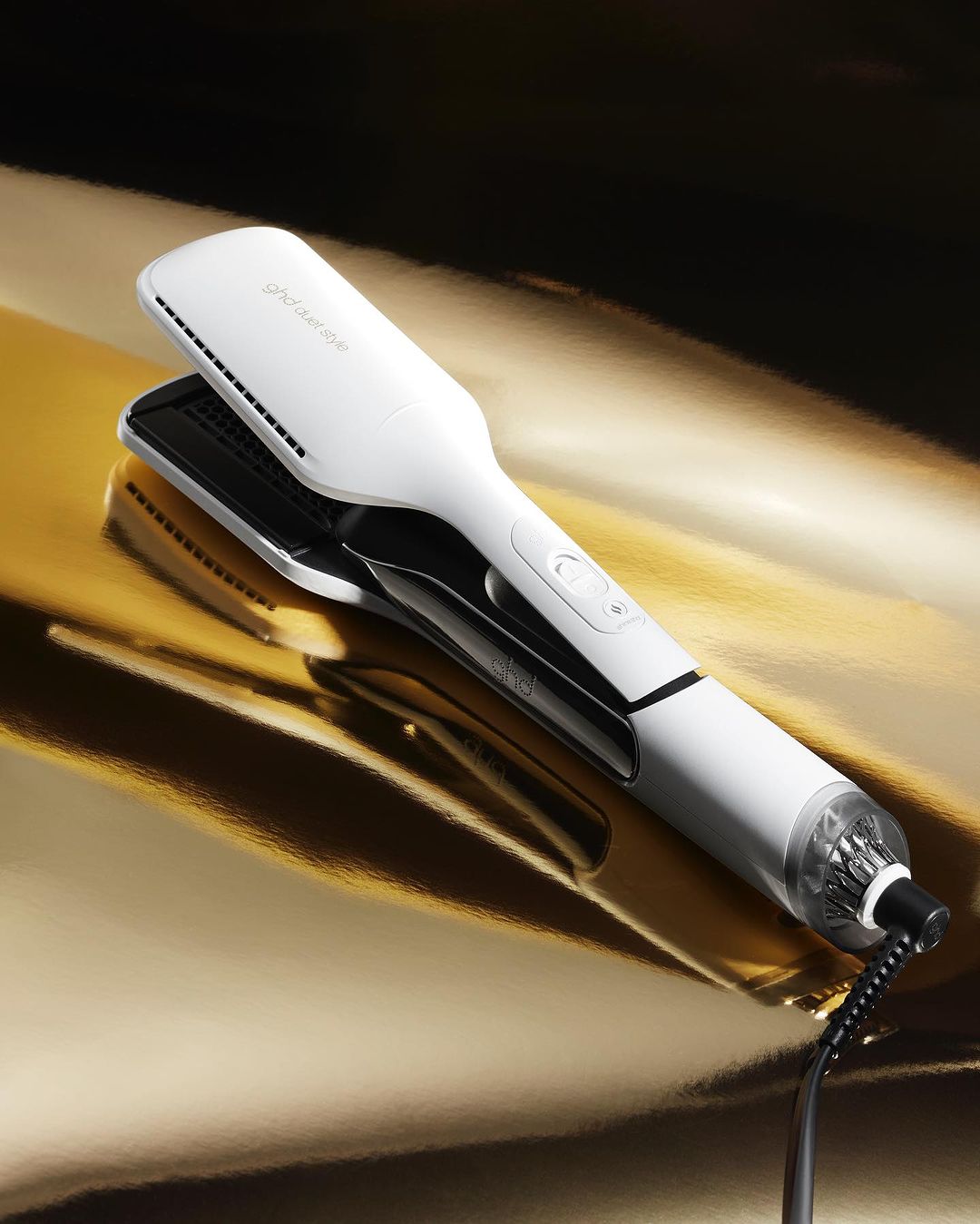 The Ordinary Soothing & Barrier Support Serum
"Barrier is not a buzzword," states The Ordinary, who just released a new serum dedicated to epidermal repair. The new pink-colored Soothing & Barrier Support Serum by the cult skincare brand is packed with nourishing ingredients like vitamin B12, phytotechnologies, gallic acid, niacinamide, and lipids with ceramide complex to heal the skin barrier by battling irritation, external stressors, and water loss. With consistent use, the Soothing & Barrier Support Serum helps attain radiant and even-toned skin.
Shop the product here.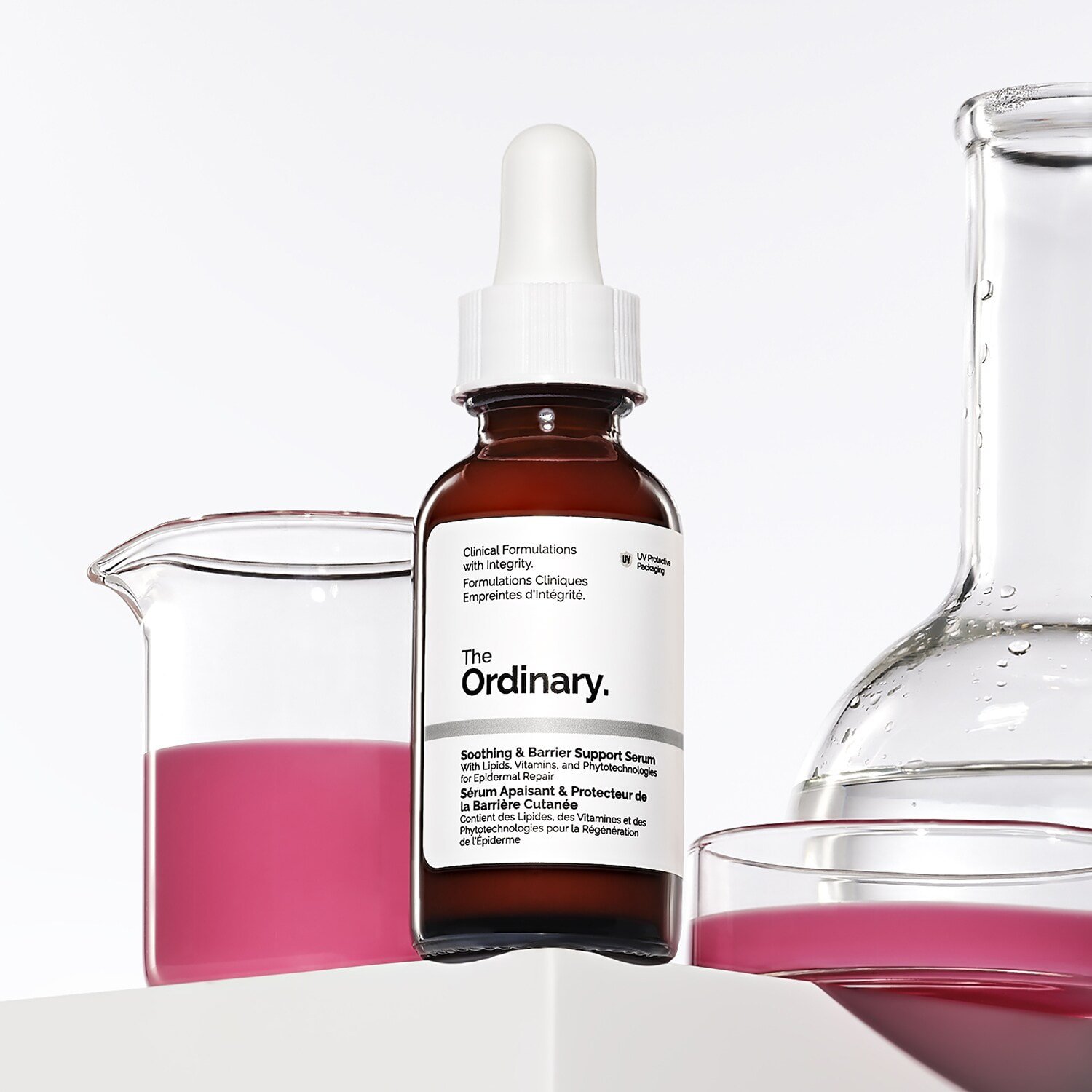 Celine Bar Soaps
Launched by Heidi Slimane and introduced in 2019, the Celine Haute Parfumerie line is expanding its offering with a bath and body range to complement the brand's fragrances and candles. As a part of the bath and body range, Celine is debuting a selection of decadent bar soaps crafted with 96 percent natural ingredients. Enriched with rich almond oil and vegetable glycerin, the Celine bar soaps are infused with the Maison's recognizable scents: 'Parade,' 'La Peau Nue,' 'Eau De Californie,' and 'Reptile.' The soaps–which weigh 100 grams each– come in sets of three, allowing shoppers to choose their desired scents.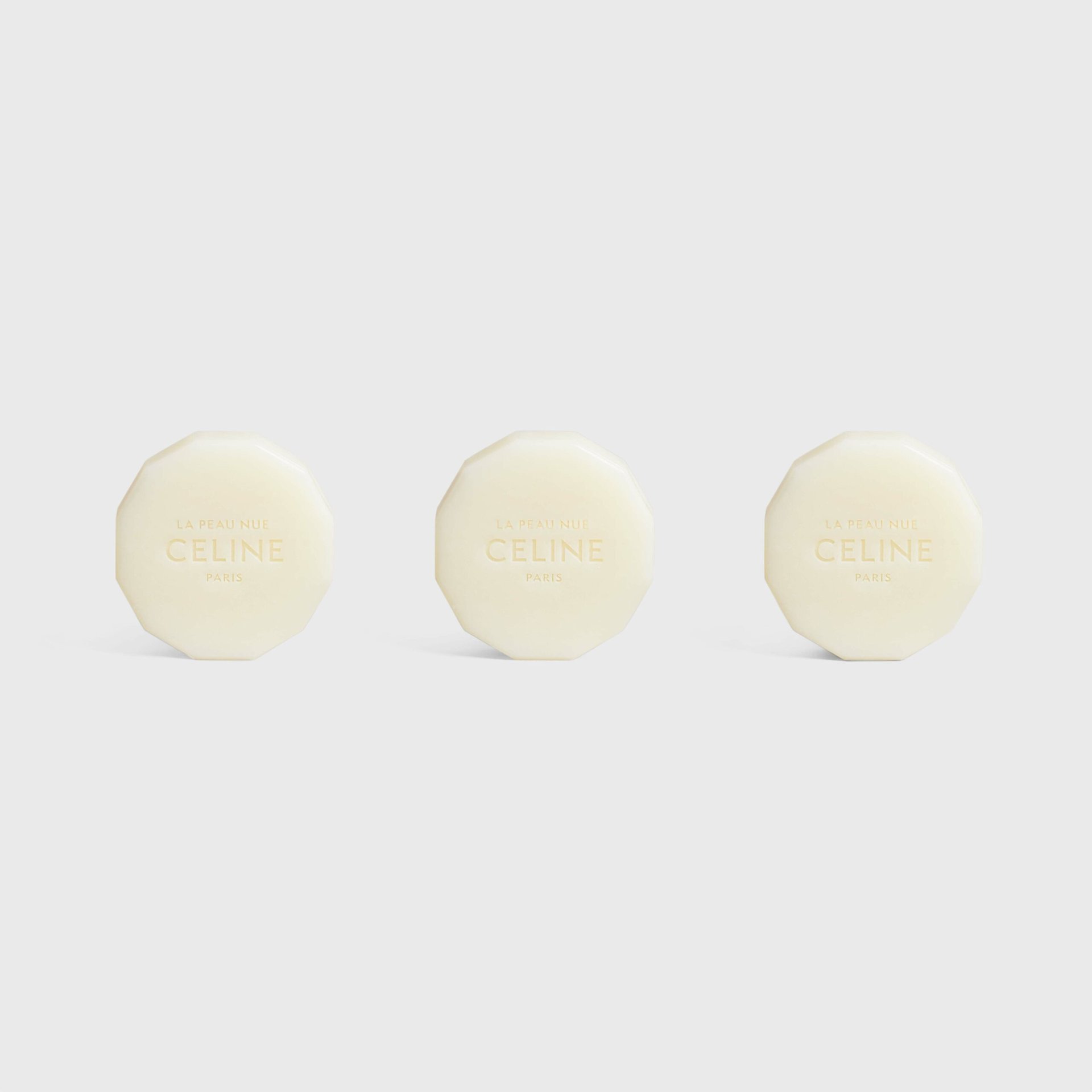 Noble Panacea 'Vitamin C Booster' Serum
Noble Panacea, the cutting-edge skincare brand founded by Nobel Laureate Sir Fraser Stoddart, is introducing its groundbreaking 'Vitamin C Booster' as part of 'The Exceptional NP' collection. This potent serum leverages the revolutionary OSMV Technology, holding over 20% pure L-Ascorbic Acid for all-day efficacy. This intensive 4-week treatment program combines the power of Vitamin C from eight natural sources, resulting in an immediate and unparalleled glow, reduction of pigmentation, and increased brightness.With its power-packed formula, it defends the skin against environmental aggressors, making it an indispensable addition to your skincare ritual.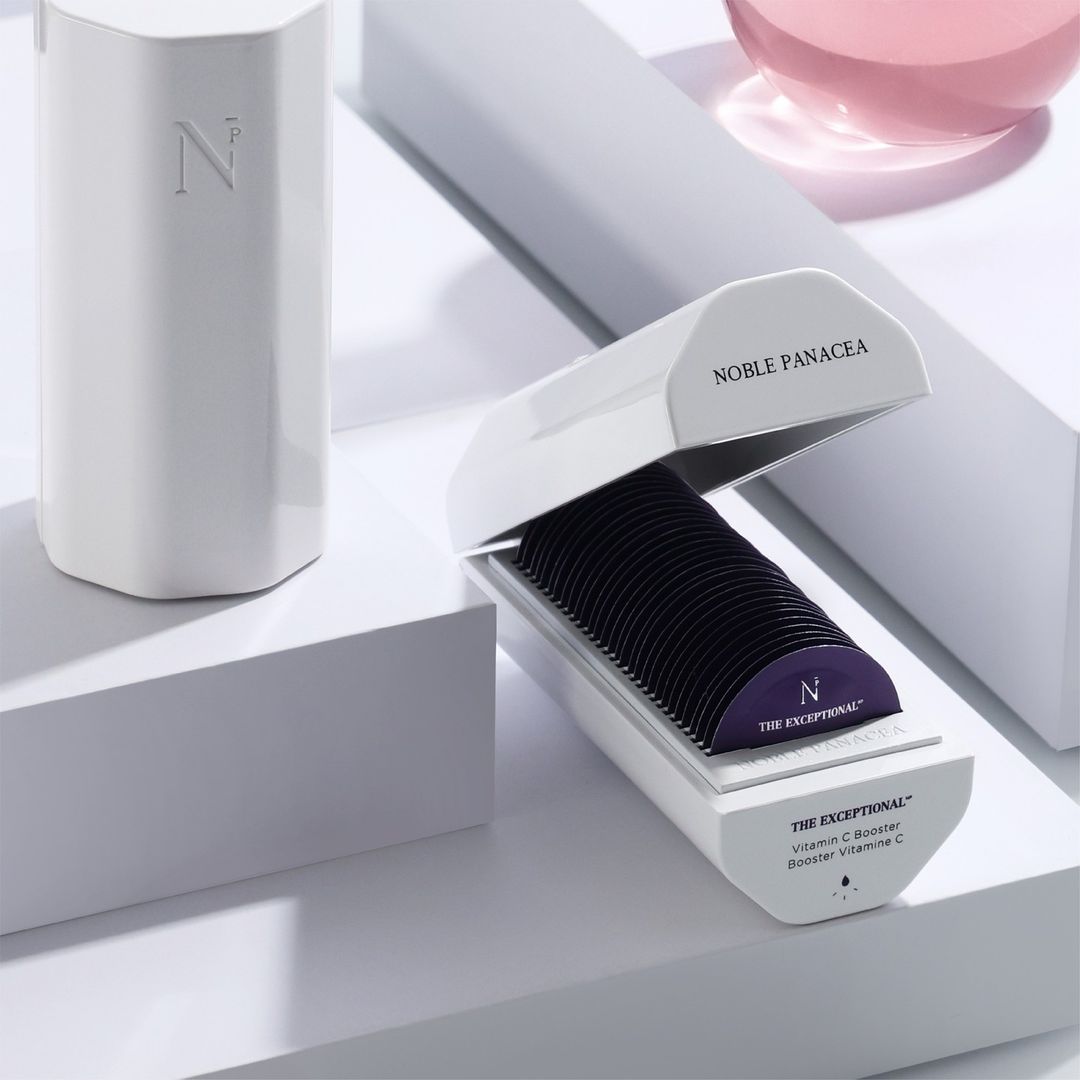 Whind 'Marrakech Sun Instant Glow' Tinting Water
Need an instant glow up? A few drops of the new Whind 'Marrakech Sun Instant Glow' Tinting Water should do the trick. Blended with hyaluronic acid, glycerin, and prickly pear extract, the bronzing drops will give you a sunkissed glow without compromising on your skin health.
Shop the product here.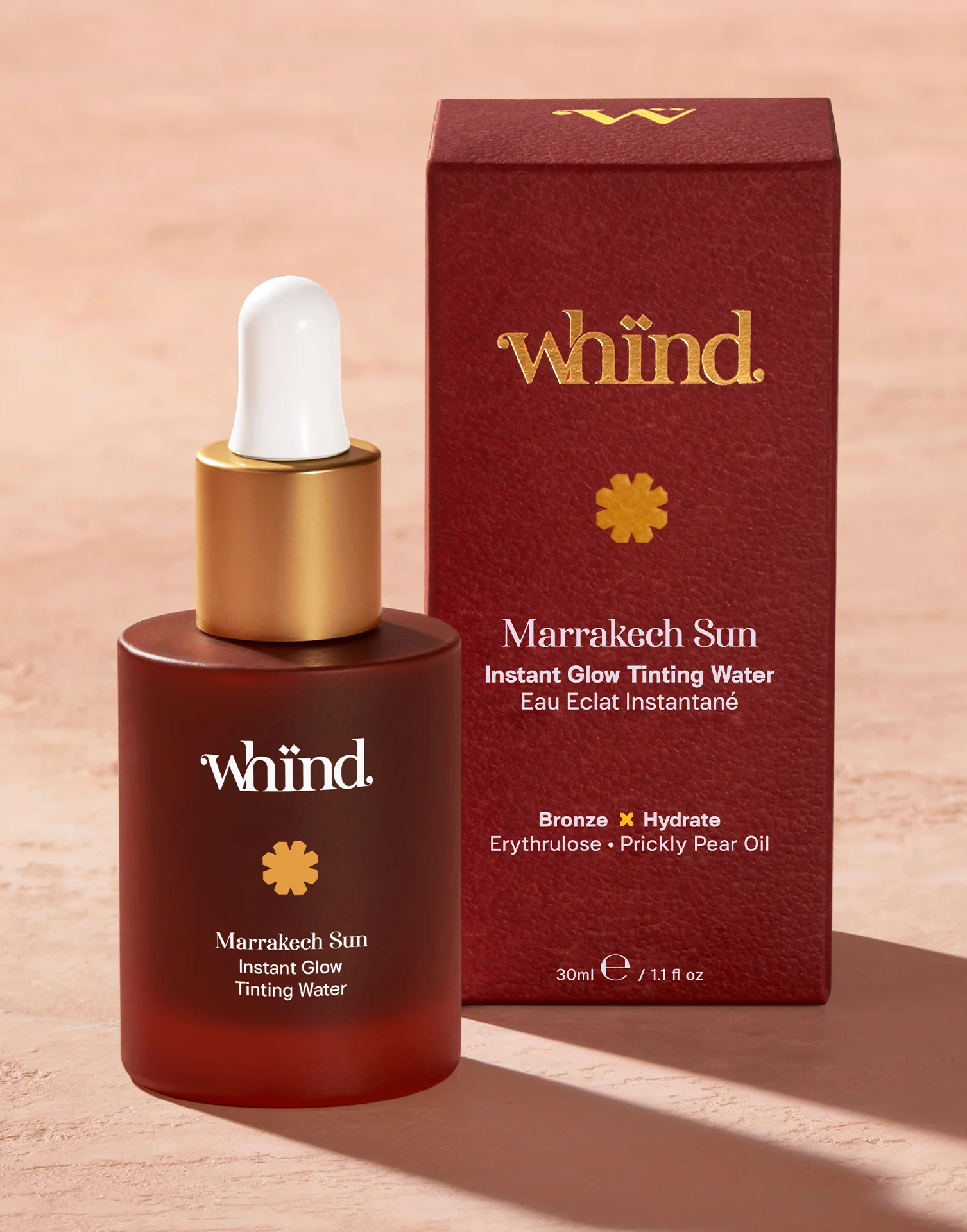 Kayali 'Oudgasm' Collection
This season, Mona Kattan invites you to step into her mesmerizing "Oudiverse," with her latest olfactory creation: the Kayali 'Oudgasm' collection. Five years in the making, the Kayali 'Oudgasm' collection honors Kattan's Middle Eastern heritage with four scents: 'Vanilla Oud,' 'Café Oud,' 'Rose Oud,' and 'Tobacco Oud.' To give Kayali fans the ultimate layering experience, the brand is also launching its very oen Perfumed Oud Wood (or bakhoor), to compliment the 'Oudgasm' collection.
The Kayali 'Oudgasm' collection will be available to shop starting October 1.
Shop the product here.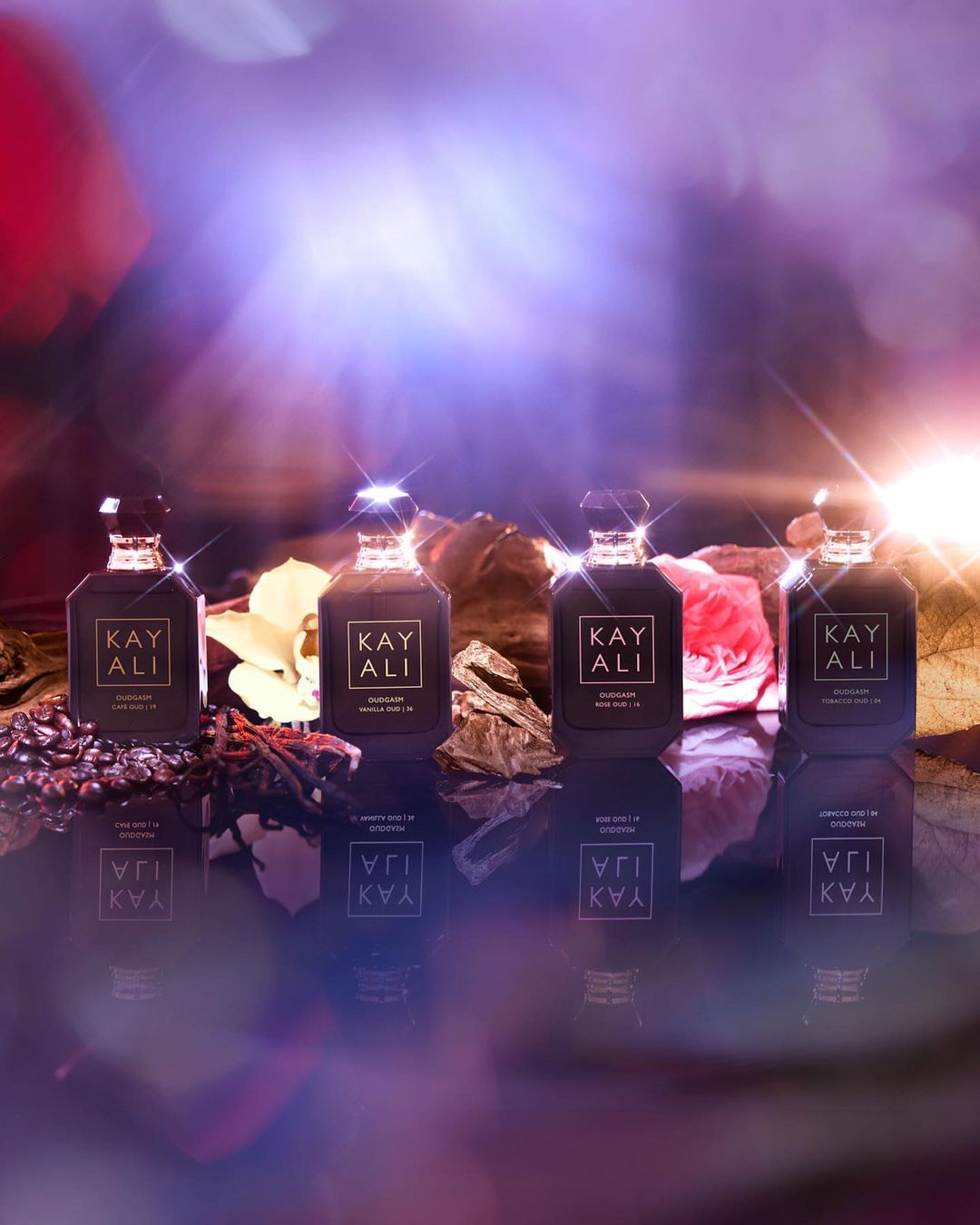 ALSO READ: THE NEMOZENA FALL/WINTER 2023 COLLECTION IS DESIGNED TO DANCE THE NIGHT AWAY.