For a truly authentic and memorable break-fast experience, head to the iconic Jumeirah Mosque, where you can enjoy a traditional Iftar meal under the stars. Another option is to visit the opulent Palace Downtown, which offers a luxurious Iftar spread in a grand Arabian setting. If you're looking for something more laid-back and casual, head to the bustling streets of Old Dubai and explore the traditional food markets, where you can sample an array of mouth-watering Ramadan delicacies. For a modern twist on Iftar, try the trendy Pierchic restaurant at Al Qasr hotel, which offers a contemporary Mediterranean-inspired Iftar menu against the stunning backdrop of the Arabian Gulf. Whether you choose to indulge in a lavish spread or a more authentic experience, breaking your fast in Dubai is sure to be an unforgettable experience.
Josette Restaurant is more than just a place to eat; it's a celebration of the artistry and allure of French cuisine and culture. Every aspect of the restaurant, from its exquisite decor to its rich flavors and textures, is designed to transport guests to the charming streets of Paris. And this Ramadan, Josette is taking things to the next level with a brand-new sharing menu that embodies the spirit of generosity and abundance. As guests savor the delectable dishes, they'll be serenaded by the enchanting melodies of the Josette Quartour, a live quartet in partnership with Dubai Opera. The fusion of French elegance and Arabic-inspired music creates a truly immersive experience that is both soulful and indulgent. For those looking to break their fast in style, Josette's new sharing Iftar menu is available throughout the month of Ramadan from 6:30 pm to 8:30 pm. So why not surrender to the sweet sensations of Josette and make this Ramadan one to remember?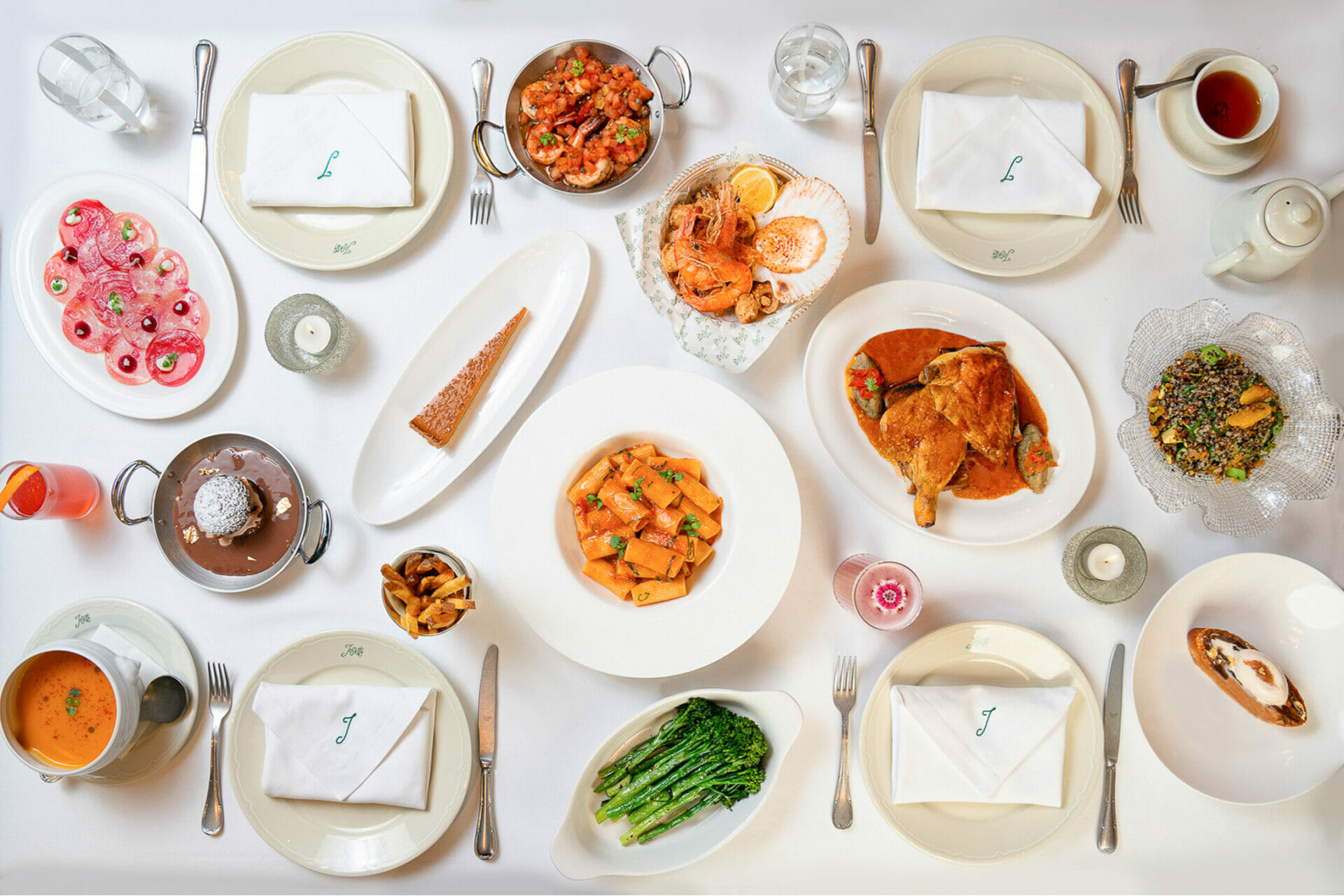 Le Petit Beefbar, the latest creation from the esteemed Beefbar empire, is proud to present its first-ever Ramadan menu. This exclusive offering is a tribute to the spirit of giving and the magic of the holy month. And if there's one thing that Beefbar knows how to do, it's how to tantalize the taste buds with innovative flavor combinations and daring culinary creations. The Ramadan menu at Le Petit Beefbar is no exception, promising to delight all palates with its bold and imaginative dishes. From succulent meats to vibrant vegetables, every bite is a feast for the senses, living up to the impeccable Beefbar standard. So why not join Le Petit Beefbar for an unforgettable Iftar experience, available throughout the month of Ramadan? But be sure to make a reservation for larger groups, as this is sure to be a popular choice among foodies and fine-dining enthusiasts alike.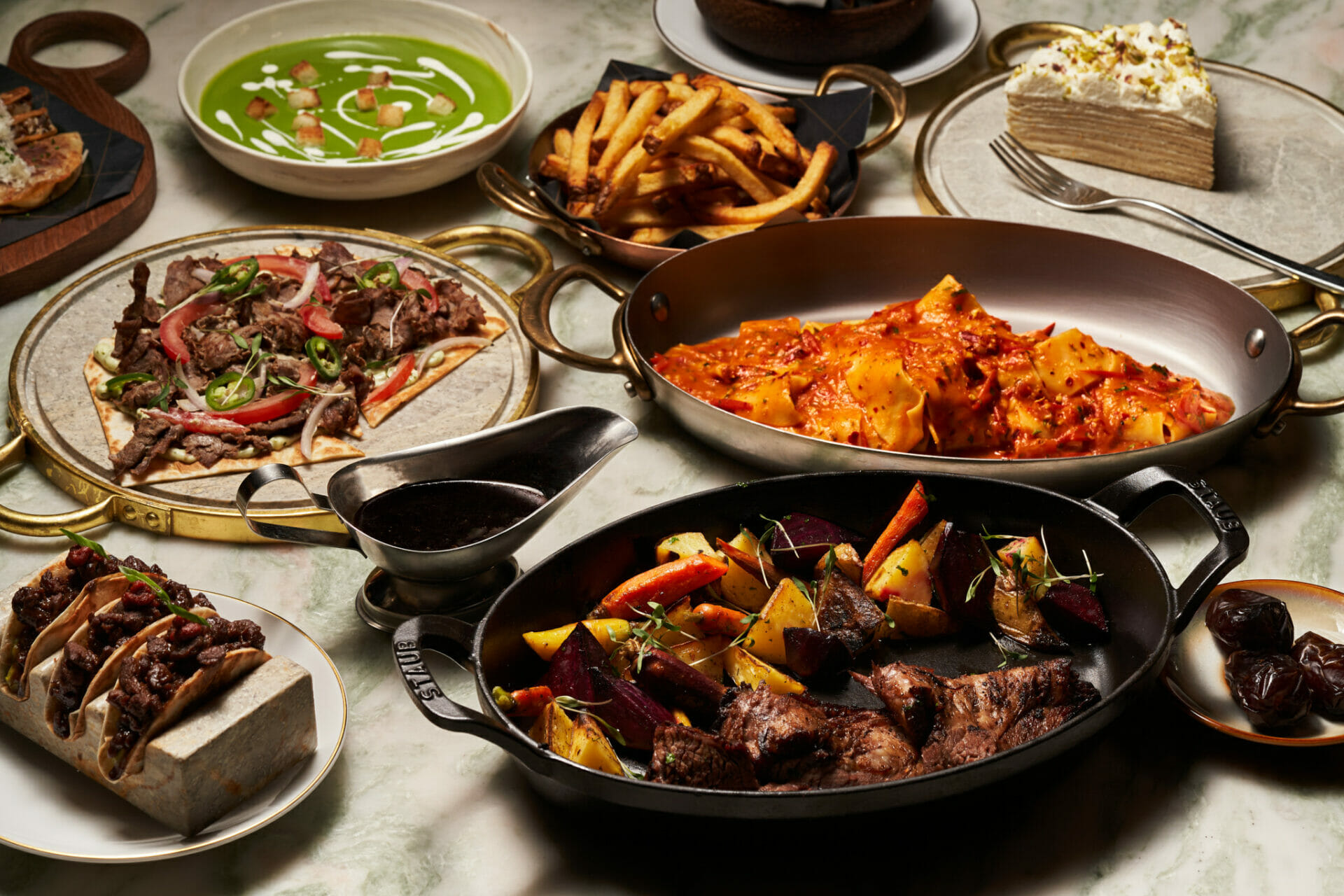 At Eunoia by Carine, Chef Izu has pulled out all the stops to create a Ramadan menu that is as serene as it is sensational. As the sun begins to dip below the horizon, guests can feast their eyes on the breathtaking views of the ocean, while indulging in a culinary journey that is both harmonious and heavenly. And with a setting as picturesque as this, Eunoia is the ultimate destination for those seeking a tranquil and contemplative Iftar experience. Nestled on the ground floor of the Hyatt Centric Jumeirah in La Mer, Eunoia by Carine is a haven of peace and tranquility amidst the hustle and bustle of the city. So why not let the beauty of the sunset and the magic of Chef Izu's Ramadan menu transport you to a place of serenity and wonder? Book your table now and experience the ultimate in peaceful dining.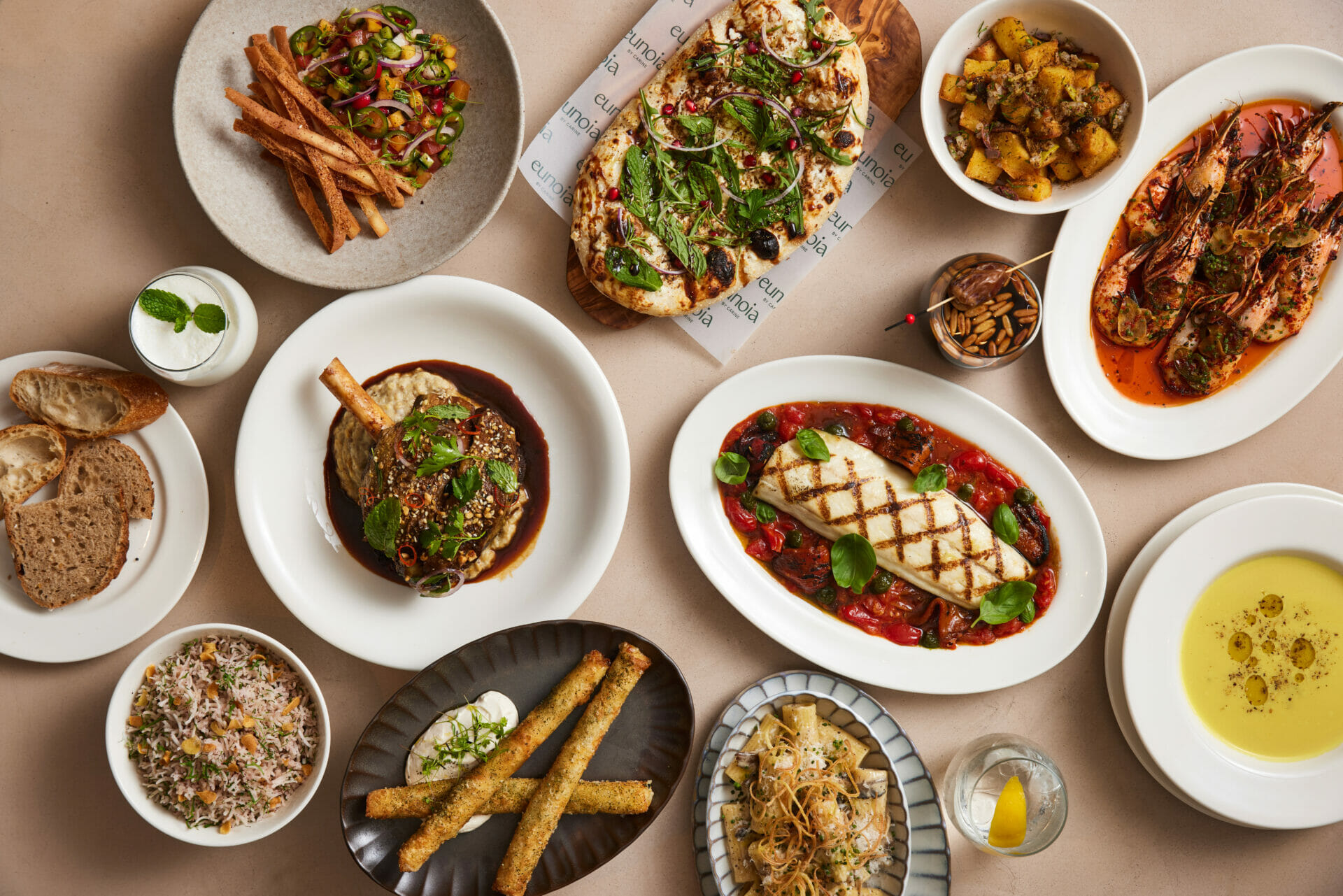 Prepare to embark on a journey of culinary bliss at Fi'lia, the award-winning restaurant nestled within the luxurious SLS Dubai Hotel and Residences. This Ramadan, Fi'lia is proud to present an exclusive Iftar menu that promises to tantalize the taste buds and delight the senses. With a mouthwatering selection of Italian and traditional specialties, guests can expect a fusion of rich and exotic Ramadan flavors, perfectly complemented by the bold and savory taste of authentic Italian cuisine. Each dish is a work of art, crafted with care and passion by Fi'lia's skilled culinary artisans. So why not join Fi'lia for a Ramadan experience like no other, where the richness of tradition meets the bold and flavorful world of Italian cuisine? Book your table now and discover the ultimate in culinary delight.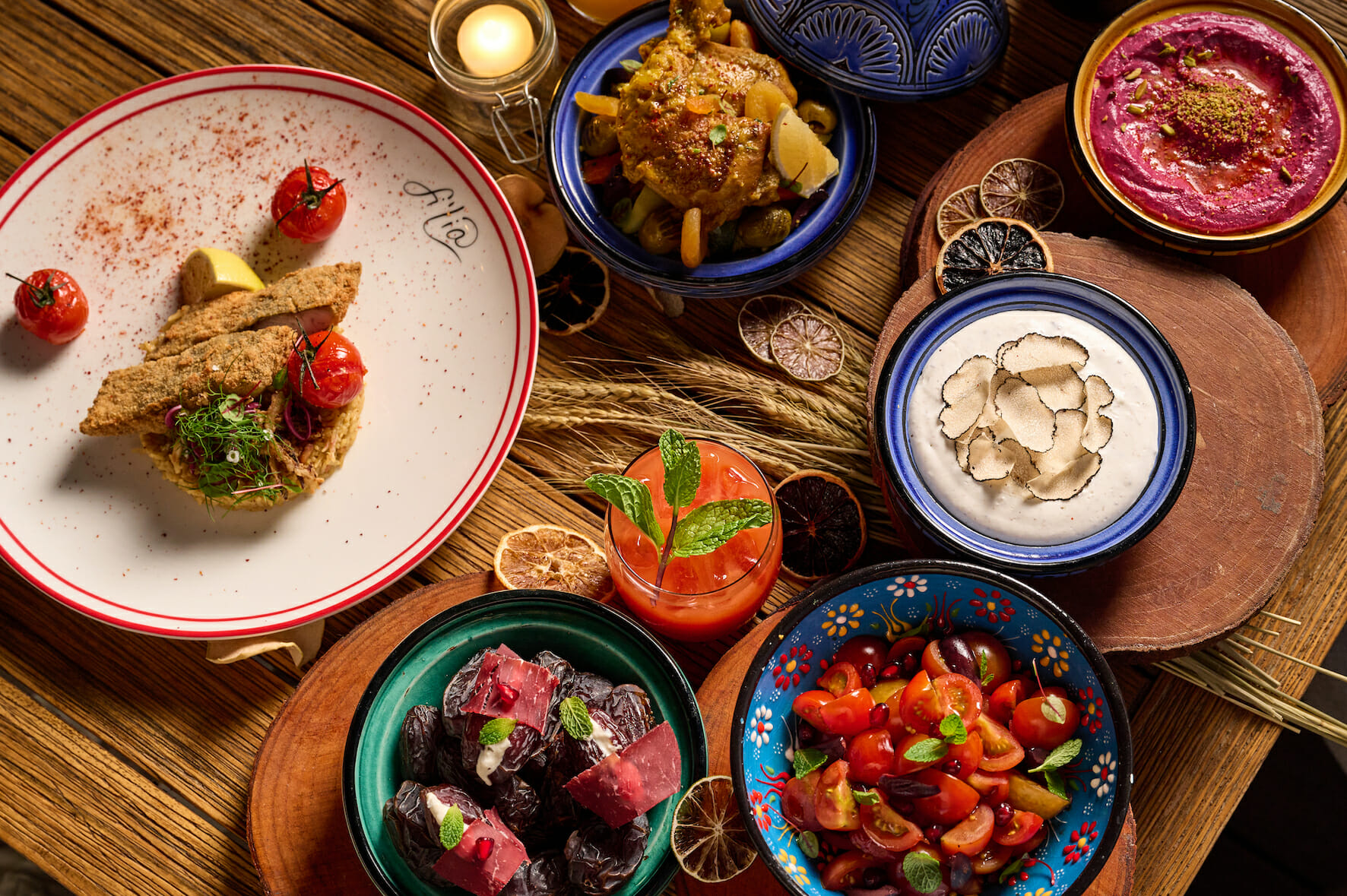 Prepare to be transported to a world of culinary perfection at Sucre, the highly acclaimed restaurant nestled in the heart of Dubai International Financial Centre (DIFC). This Ramadan, Sucre is proud to present an exquisite Iftar dining experience that is as unforgettable as it is extraordinary. Chef Fernando Trocca, a true master of his craft with over two decades of experience in the culinary industry, has designed an impressive menu that promises to take guests on a journey of culinary discovery. Each dish is a work of art, crafted with passion and precision, and infused with the bold and exotic flavors of the Middle East. From succulent meats to vibrant vegetables, every bite is a feast for the senses. So why not join Sucre for an Iftar experience like no other? Book your table now and discover the ultimate in culinary excellence.
ALSO READ: 5 ARAB DESIGNERS PROVE LESS IS NOT BORE THIS RAMADAN.