These are the breathtaking experiences that await you in Kenya's Masai Mara National Reserve. Despite sounding like something out of fiction, this land of majestic wildlife and proud warriors is real and truly awe-inspiring. Nestled on the edge of the Mara, the recently opened JW Marriott Masai Lodge seamlessly blends luxury with the untamed beauty of its surroundings, as I discovered during my unforgettable three-day journey.
The lodge itself, set beside the picturesque Talek River, has been captivating guests since April with its enchanting ambiance. Arriving at Keekorok Airstrip via a tiny 12-seater plane from Nairobi, my group was greeted with celebratory champagne before embarking on a refreshing half-hour drive to the lodge. Along the way, we were welcomed by the rhythmic chants of Masai warriors, who lined the path leading to the lodge's entrance—a charmingly wobbly wooden suspension bridge spanning the river.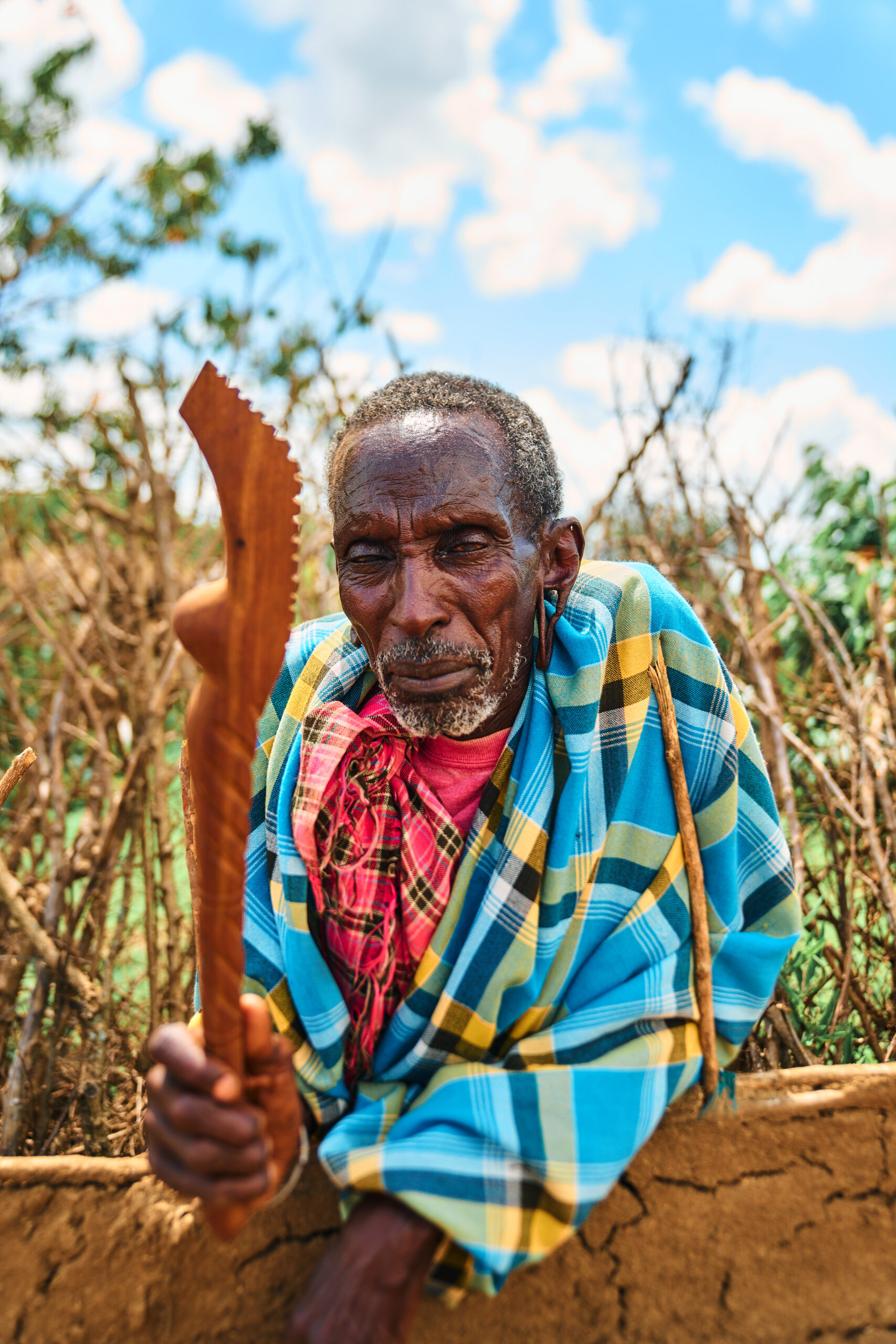 These local warriors stand as sentinels, tirelessly patrolling the camp day and night, ensuring the safety of guests and offering guidance after the sun sets. The grounds, enclosed but for a path forged by animals, make venturing alone into the darkness an unsuitable choice for those untrained in the ways of the warriors. I was reminded of this when a silhouette of a hippo stomped nearby my "tent" (though it's best to think of it as elevated glamping rather than traditional camping).
Comfort and style are seamlessly woven into the fabric of the lodge's accommodations—20 charming canvas suites adorned with natural materials and soothing, neutral tones that harmonize with the surrounding landscape. Indoor and outdoor showers, canopied balconies boasting river-facing hot tubs, and Wi-Fi connectivity come standard in each suite. While there are no televisions, my superior in-room entertainment was provided by the turf wars waged between baboons in a tree across the opposite bank.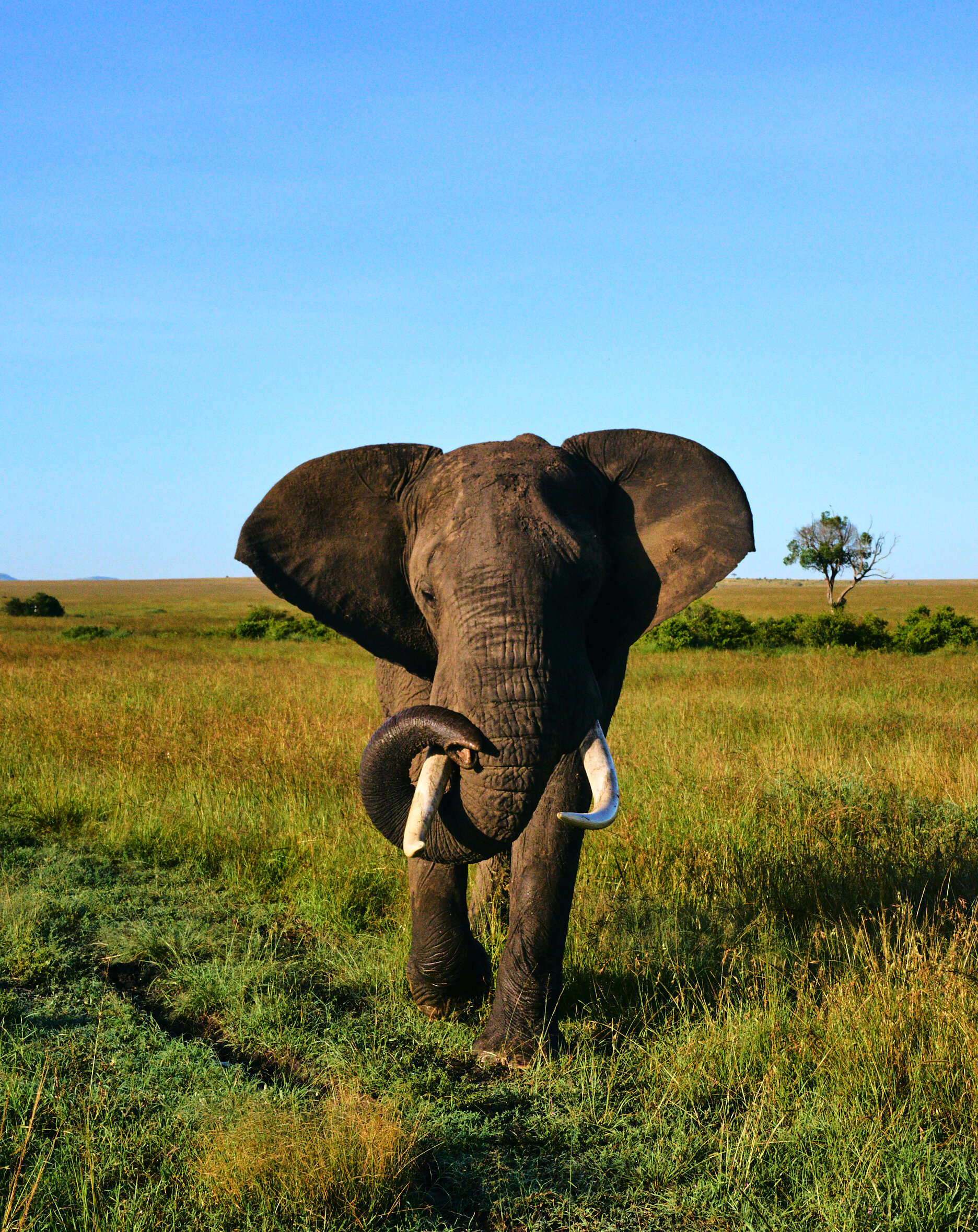 Even the housekeeping signs brought a touch of whimsy. Fashioned in the shape of "do not disturb" spears, they stand guard at the entrance to each suite. JW Marriott's commitment to well-being is evident in the pillow menu and the fragrant toiletries sourced from African skincare brand Healing Earth. As the evening chill sets in, fluffy hot water bottles are thoughtfully placed in the beds, providing a delightful surprise, even if timid guests might initially startle at the touch of something warm and furry beneath the sheets.
At the heart of the camp lies a thriving garden, delivering an array of fresh ingredients destined for Sarabi Restaurant's delectable creations. Our feast included a delightful fusion of Indian flavors, paying homage to the robust culinary heritage of Kenya's vibrant Indian community, as well as traditional Kenyan dishes such as succulent roast meats, tantalizing stews, and my personal favorite—ugali, a doughy maize or corn flour perfect for dipping. Despite the relaxed local attitude toward time, which often manifests as ever-shifting deadlines, the chefs at Sarabi consistently delivered exceptional meals. Their patience was sometimes tested by uninvited guests, like a mischievous monkey attempting a croissant heist from our breakfast buffet.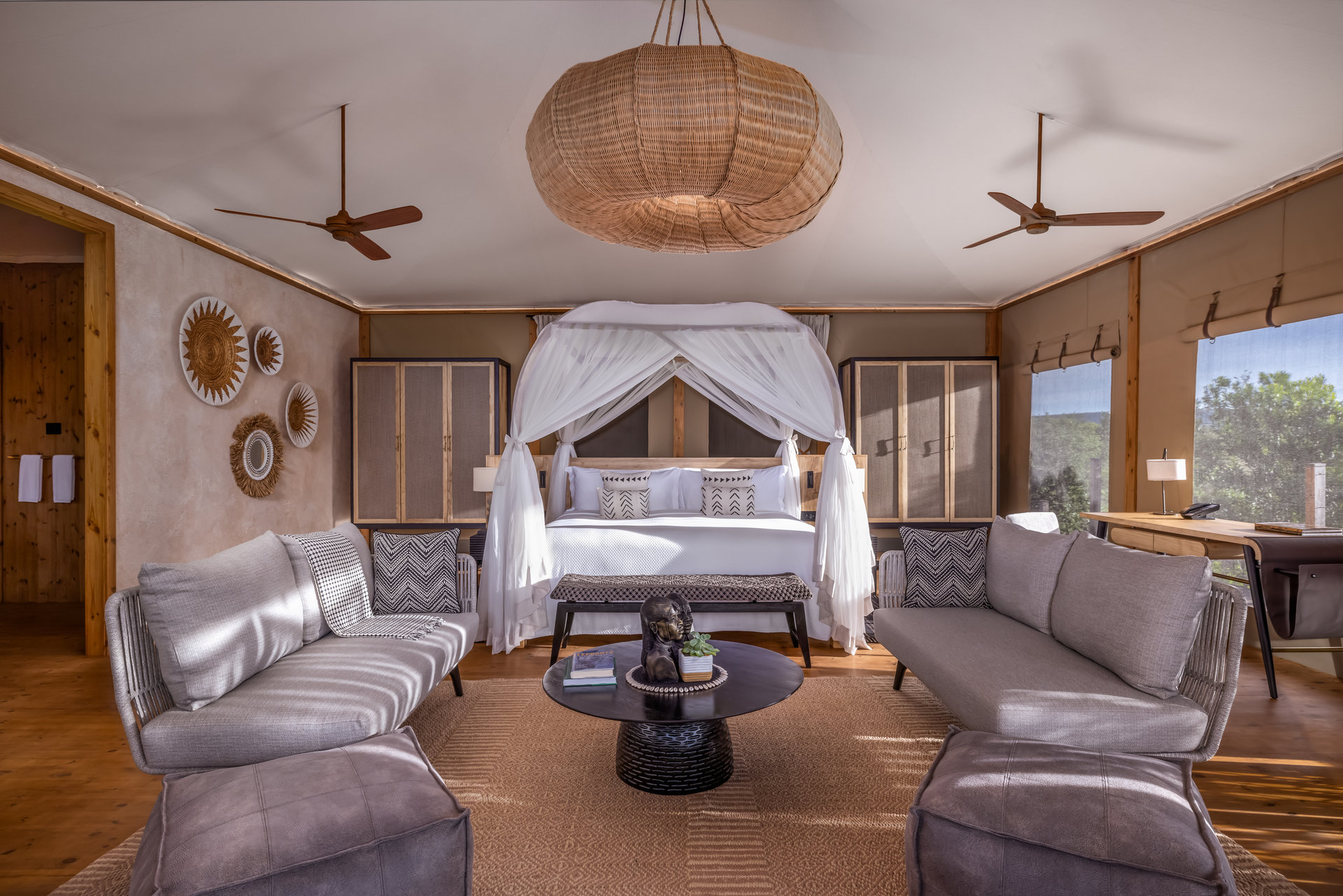 For moments of pampering and relaxation, the lodge offers the rejuvenating Spa by JW, where I indulged in a tension-melting massage. Additional amenities promoting wellness include an open-sided gym and an outdoor pool area, where guests can partake in idyllic "yoga beneath the stars" sessions. Those seeking intellectual stimulation can peruse the vast collection of books in the Adventure Lounge.
True to its promise as a "retreat for the mind, body, and soul," the lodge lives up to its reputation. However, the true highlight of my transformative trip was, undeniably, the awe-inspiring wildlife that calls this region home.
Spanning over 580 square miles, the Mara boasts a staggering array of wildlife, with more than 100 mammal species, including the iconic Big Five: lions, leopards, elephants, Cape buffalos, and rhinos. During my group's exhilarating game drives, four out of the five made captivating appearances, leaving only the elusive rhino to remain hidden. Though a fellow safari-goer claimed to have spotted a retreating rhino in the distance, our knowledgeable and witty guide, Fustus, fondly referred to such sightings as "Alts" (animal-like trees). Nonetheless, we remained vigilant during stops for nature's call, humorously dubbed "pick a flower" and "walk the dog" by Fustus.
The Mara's name pays homage to its ancestral inhabitants, while "Mara" itself translates to "spotted" in the Masai language (Maa). This references the savannah plains of the area, resplendent with riverine forests, mountain ridges, and natural springs. This richly diverse ecosystem beckons millions of wildebeest, zebras, and gazelles, who embark on the annual Great Migration each June in search of nourishment.
Although my journey took place just before the thrilling migration stampede from Tanzania's Serengeti, Mike and his a CB radio network connecting the lodge's guides—ensured that our group was treated to an alphabetic menagerie of creatures. From graceful antelopes and regal giraffes to cunning hyenas, vibrant warthogs, and magnificent zebras, the savannah came alive before our eyes.
A heart-pounding race across the grasslands led us to a once-in-a-lifetime encounter with one of the Mara's precious leopards, from a safe distance in our open-sided Jeep, as the sun began its descent. Messaging frantically over the radio, we were guided to a pair of nearly as rare cheetah brothers gracefully traversing a grassy expanse, bathed in the soft glow of a sunrise the following morning.
The enthralling sightings of big cats persisted, culminating in the spectacle of a lion pack feeding upon the carcass of a buffalo—a dramatic scene accompanied by the symphony of ripping and crunching that surpasses any television documentary. Astonishingly, this gory scene did not diminish our appetites, as the lodge's chefs prepared a sumptuous bush breakfast in a pop-up kitchen.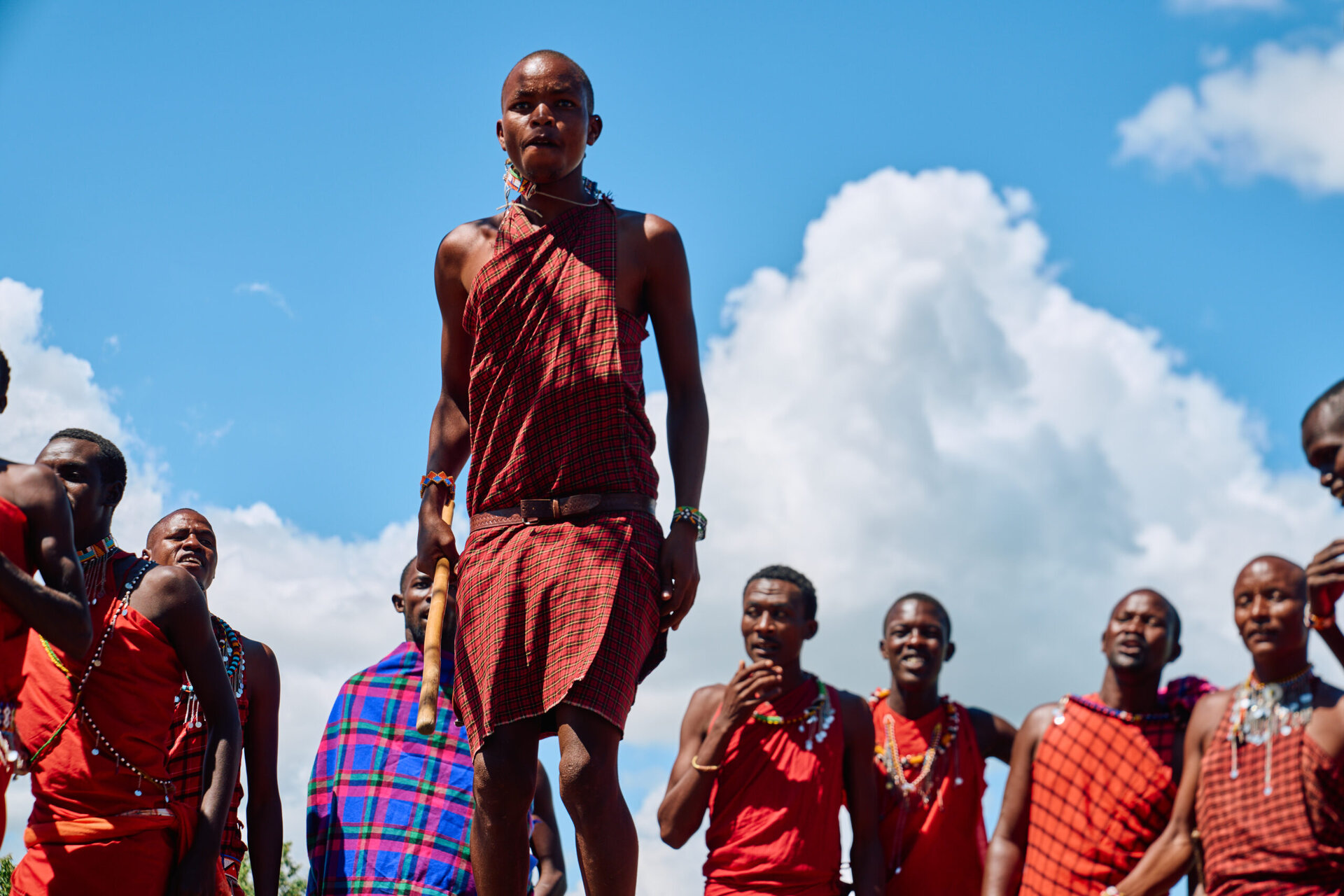 Undeterred, our unflappable team orchestrated a picture-perfect finale for our final sojourn to the savannah. A sundowner and bonfire were arranged, offering a memorable sundowner drinks experience. However, the Mara had different plans, unleashing an unexpected storm that sent us scurrying back to our Jeeps. Racing through rain-soaked and potholed roads, our day concluded with equally enjoyable, if visually less Instagram-worthy, drinks beneath the shelter of canvas—a poignant reminder that in this immense wilderness, nature ultimately reigns supreme.
Witnessing the marvels and breathtaking beauty of the Mara firsthand is a transformative experience, yet it also raises vital questions about the potential impacts of tourism. JW Marriott confronts these challenges through a range of initiatives, including the establishment of a water treatment plant and a commitment to employing locals, who account for over 60% of the lodge's staff. Additionally, the brand offers hospitality apprenticeship programs primarily aimed at local women, who often face difficulties accessing education due to early marriage. Tito, an inspiring member of the lodge's staff, shared her story of becoming the first girl in her family to attend school and now helps fund her siblings' education. As a pioneering mother of two, she champions causes such as ending female circumcision and combating the poaching that threatens the Mara's diverse animal species.
JW Marriott's dedication to conservation extends to partnerships with organizations like The Maa Trust—an environmentally focused non-profit empowering local communities through small business start-ups. Visitors have the opportunity to visit The Maa Trust and meet local artisans, some of whom showcase their work at the lodge, creating a cultural exchange that benefits both guests and the community.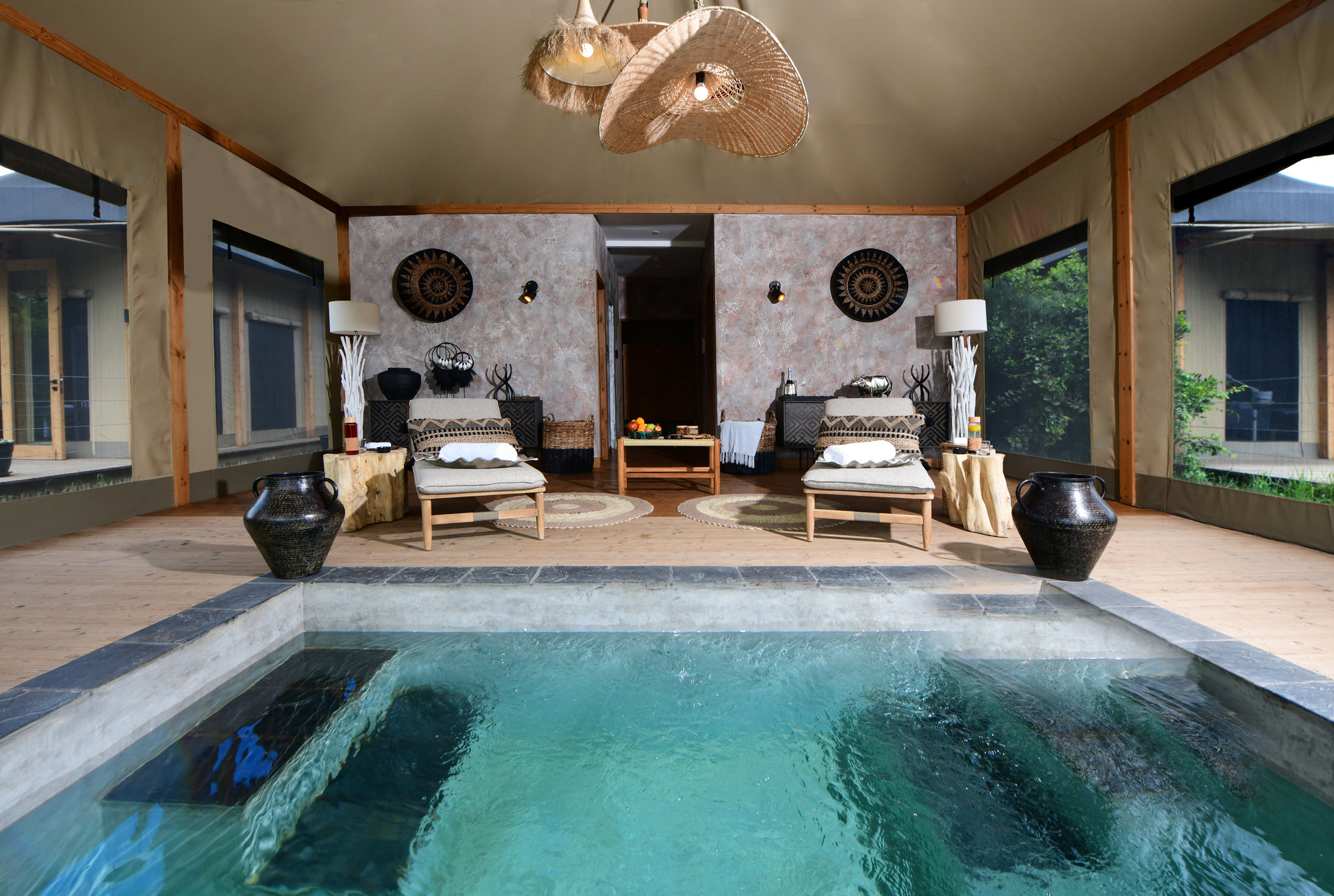 My group was fortunate to visit the nearby Masai village of Ololchurra, named after the acacia trees bordering its circular collection of small mud houses. With around 60 inhabitants, this community funds its recently established community school through the sale of cattle and crafts. A captivating elder shared insights into Masai life, recounting childhood journeys of ten miles to the nearest school, where English and Swahili were taught side by side.
The experience offered a glimpse into the Masai's rich culture, from their dietary staples of meat, milk, and warm cattle blood to the symbolism embedded in their ancient rituals and chants. Most importantly, it highlighted the profound reverence the community holds for their land and the remarkable wildlife it supports. I left the Mara with a newfound shared respect, an indelible impression of the preciousness of this natural treasure.
As a guest of the JW Marriott Masai Mara Lodge, I can wholeheartedly endorse this extraordinary retreat. Rates start at £1,420/$1,750 per person per night or £2,355/$2,900 for two people per night—an investment that includes full-board accommodation, two daily shared game drives, and return air transfers from Keekorok Airstrip. To learn more, please visit marriott.com.
ALSO READ: BURNING MAN'S 2023 'TEMPLE OF HEART' IS AN UPSIDE-DOWN DESERT FLOWER.