What happens when one of London Fashion Week's biggest design stars, Roksanda Ilincic, gets together with Canadian legging pioneer LuluLemon? Well for starters, you get this season's most unexpected collaboration; Illincic is known for paintbox-bright shades and sculptural dresses with show-stopping proportions, while the yoga wear giant offers clothing from the complete opposite end of the fashion spectrum: performance shirts, shorts, and pants, as well as lifestyle apparel and yoga accessories.
But put them together, and you get an elegant and elevated sporty line where high fashion meets functionality with a bang!
Launching October 22nd, the 16-piece collection sees pieces like Lululemon's popular Define zip-up jacket reworked in Illincic's signature style of full sleeves either in bright shades of raspberry and orchid, or a colourblock mix of navy, emerald, and mint.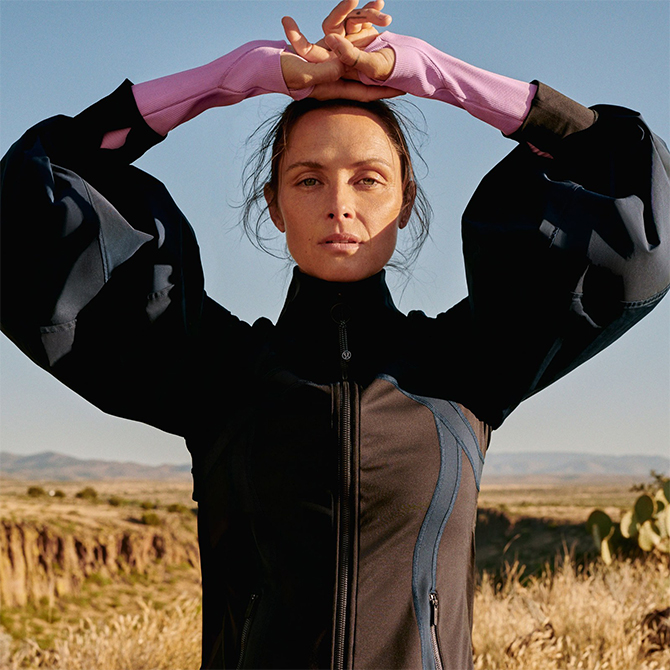 Besides the familiar leggings and sports bras, the line boasts new additions for those on-the-go moments, everyday pieces (all in technical fabric) such as a drawstring dress, wide-leg trousers and a midi-skirt, for sportswear fans that are always on the move – those looking for staples that can be integrated into their everyday life.
"We're witnessing how the boundaries of fashion have blurred, and people are wearing their sports gear everywhere. It's a wonderful direction fashion is headed," says Ilincic. "I've been wearing one of the long-sleeved tops with my normal clothes, and I find it looks really refreshing. It's fun to mix those unexpected colours and fabrics."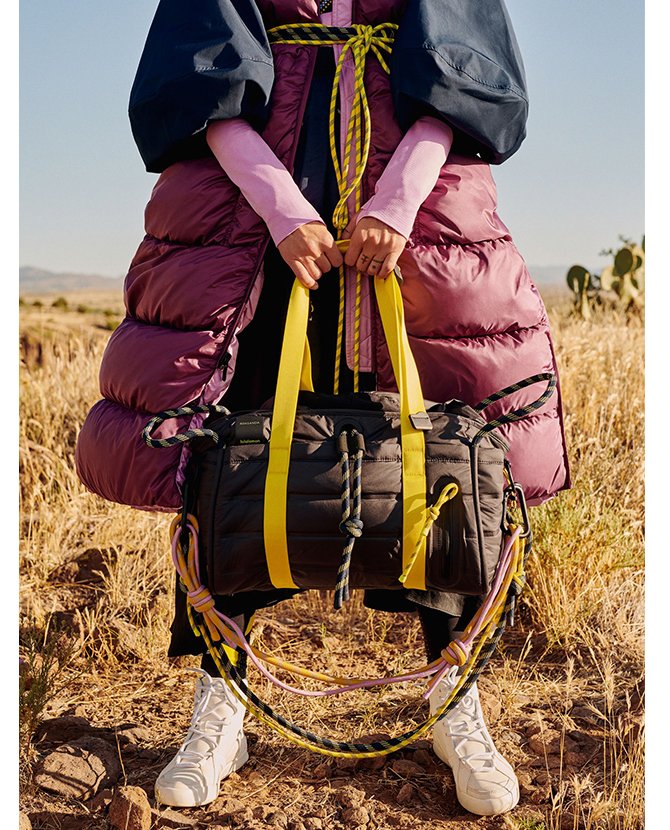 The collection will be available from October 22nd on lululemon.com and in select Lululemon and Roksanda stores.
Now, find out how Sacai and Nike are taking athleisure to a new level.
Text by Dina Kabbani