In a grand symphony of audio artistry, the MTB 03's sonorous soul was meticulously shaped by the sonic maestro, Axel Grell. Fusing premium hardware with the essence of sonic perfection, he orchestrated a harmonious masterpiece that resonates with our revered audience—the Montblanc Sound Signature, a balanced tuning that transcends the ordinary and captivates the senses. These audacious audio companions embrace the dark abyss with their feather-light, obsidian resin exterior—a nod to the hallowed surface of the Montblanc Meisterstück and crowned by the illustrious white Montblanc emblem, they are a symphony of style.
These harmonious marvels fuse premium materials with ergonomic perfection. Dive into the immersive realm of your daily odyssey, shielded by their water-resistant armor and enveloped in the embrace of Active Noise Cancellation—awakening the Live Mode for an amplified connection to your surroundings. And fear not, for the MTB 03 grants you touch-powered dominion over sound, effortlessly commanding the melodies of your soul or engaging in seamless communication.
Safeguarded within an enigmatic, black-coated aluminum sanctuary, the MTB 03 rests with regal poise, gracing your pocket or adorning your sacred desk—wireless charging at your beck and call. Every iota of Montblanc's devotion to detail whispers from the precious nuances etched upon these auditory gems, including the subtle chrome ring bearing the revered Montblanc wordmark.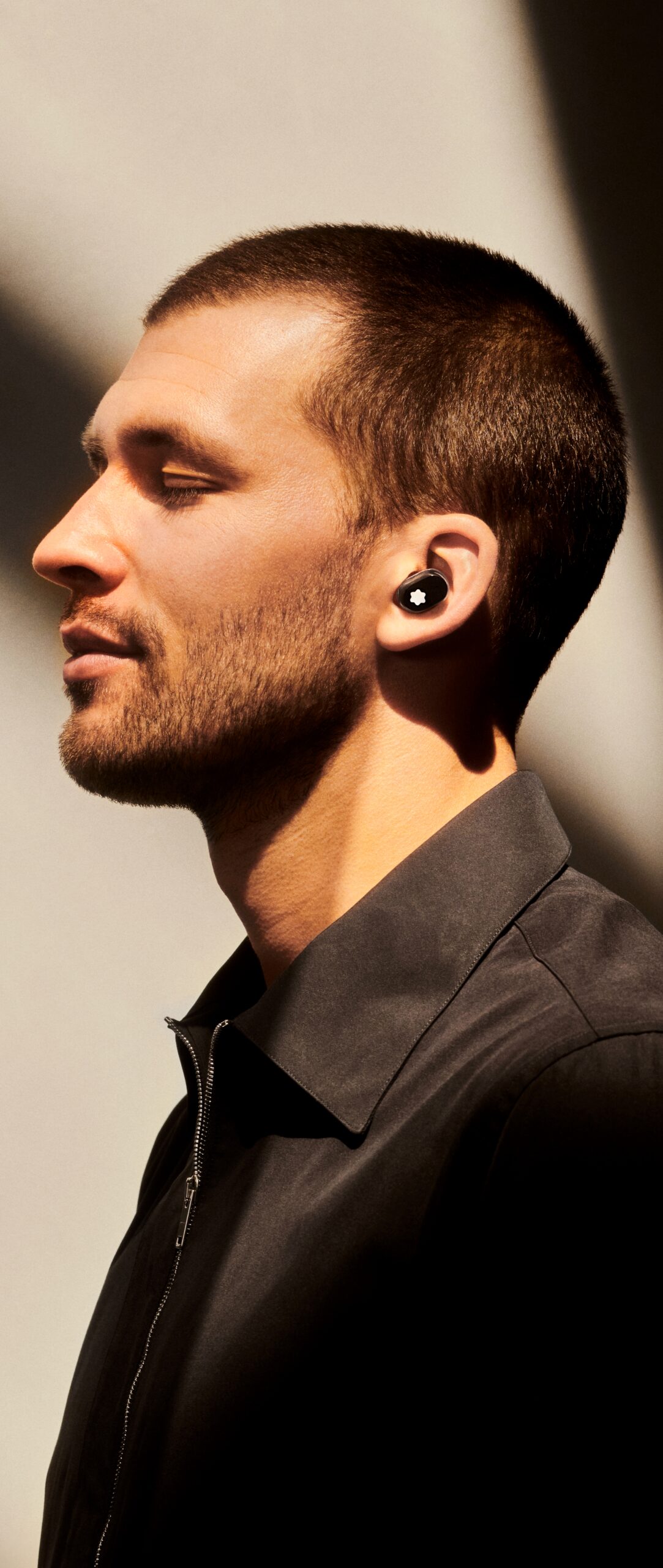 ALSO READ: TONE YOUR FACE MUSCLES WITH THIS REVOLUTIONARY TECHNIQUE FROM 23MD CLINIC IN DUBAI.