The Metaverse Fashion Week is back for its third edition, running from March 28 till 31 in the immersive world of Decentraland. This groundbreaking event, powered by UNXD and Decentraland, is shaping the future of fashion by bringing together established luxury brands and emerging digital creators. The event promises to be a celebration of innovation and creativity, where the boundaries between the physical and digital worlds blur. Attendees will have the opportunity to experience virtual fashion shows, exhibitions, and performances from some of the most exciting fashion designers in the metaverse. With a focus on sustainability and inclusivity, the event will showcase a wide range of styles, from streetwear to haute couture, all brought to life in the stunning 3D environments of Decentraland.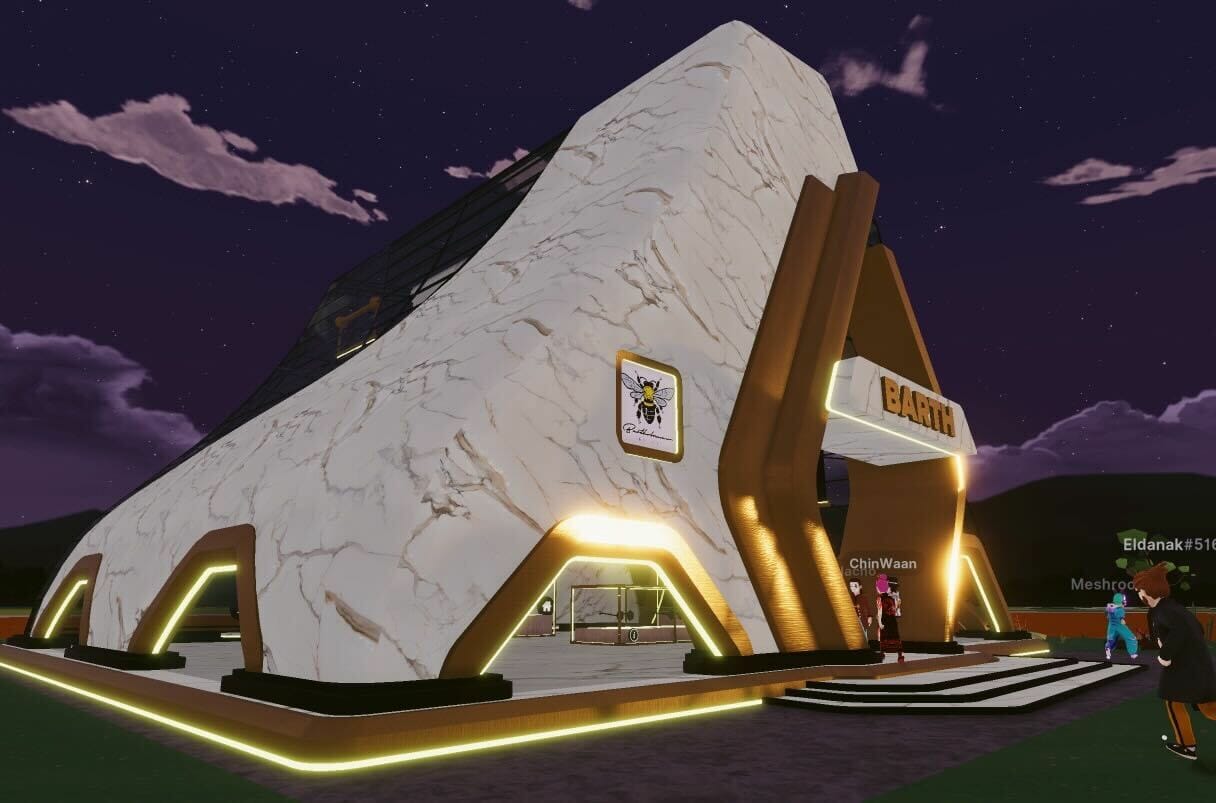 WHAT ARE BRANDS UP TO AROUND GENESIS CITY?
Prepare to be transported to a fashion-forward utopia where technology, art, and community converge in the Decentraland Metaverse Fashion Week 2023. This year's extravaganza boasts an impressive lineup of activities and activations that will take place in various locations throughout the week. The art collective Vuelta pays homage to the punk queen of fashion, Vivienne Westwood, with an immersive installation inspired by her iconic designs. Meanwhile, Adidas is bringing ITM holders and Decentraland users together for an exclusive, community-focused experience centered around culture and fashion. Coach is partnering with Web3 artists to showcase emerging digital fashion possibilities in a newly created Fashion Plaza. And Diesel and HAPE are throwing an interactive virtual party with multiple wearable NFT airdrops in the D-CAVE space.
Kraken returns with a fashion-themed infinite NFT gallery, giving visitors the chance to experience a curated collection of projects that are revolutionizing the design and style of digital identities and avatars. Perry Ellis will exhibit a set of exclusive wearables in a virtual showroom in partnership with Vegas City. Clarks, the iconic British shoe brand, is bringing the Clarks Arcade to the metaverse, offering visitors a funfair-cum-rooftop nightclub experience complete with Clarks-themed video games, dance battles, and vintage fairground rides. The AR metaverse platform, has partnered with Decentraland to run a cross-metaverse wearable design competition. Winners will be showcased on a hybrid AR/IRL catwalk at a four-day event in Milan. Dragon City is hosting composer Alastair White and his latest fashion opera in the Metaverse Opera House. The Museum District is presenting the virtual counterpart of the world-renowned Colon Theater in partnership with the Buenos Aires Government. And finally, MetaTokyo welcomes digital fashion designers who are influenced by the culture of Japan, including Wearables and other activations by EDOLENABLE, Kay, Nyankee and more.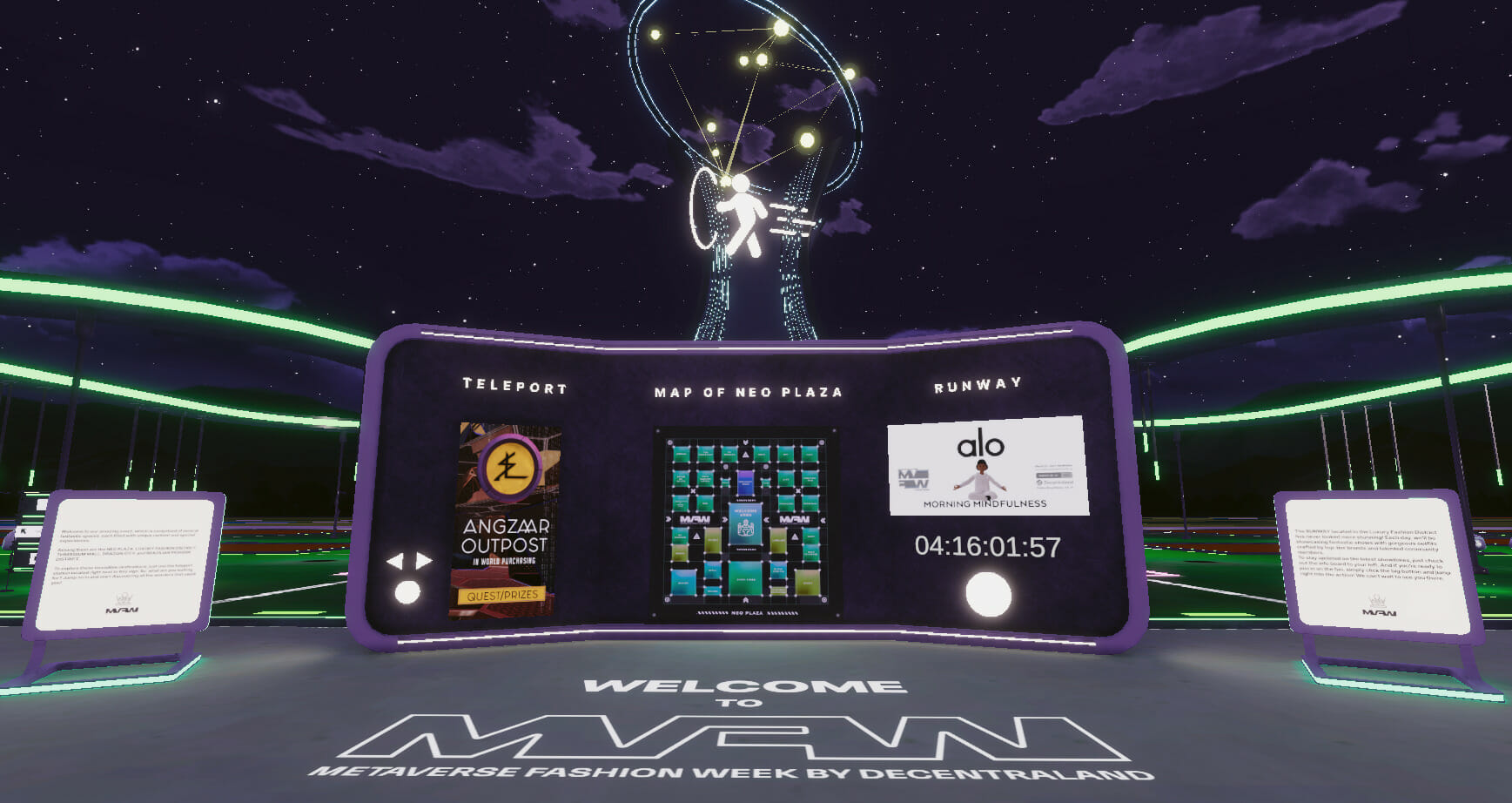 MEET THE NEO DESIGNERS, THE NEXT GENERATION OF FASHION DESIGNERS.
MVFW23 is an event that aims to honor the incredible creations of the Decentraland Community, and has teamed up with some of the world's most prestigious digital fashion houses to achieve this goal.
DRESSX, a leader in digital fashion and web3, is thrilled to participate in MVFW23 as a curator. They will be showcasing 3D fashion brands Blade Runway and Injury at their flagship store in Decentraland, as well as offering two exclusive Wearables designed specifically for the event.
Phygicode is proud to unveil the "Phygicode Dress," a collaboration with the Decentraland community that reimagines an iconic design by the esteemed fashion designer and Phygicode member, Rubin Singer.
The Fabricant will be introducing two community creators, RuRingoM and Siki, to the MVFW stage. Additionally, the brand will debut their first custom Emote to celebrate the WHOLELAND collection in partnership with Supermind Studios.
FASHION FUTURE AWARDS, an annual initiative by FASHION ZOO, will pay homage to the trailblazers of China's fashion and creative industries.
Altr, a digital fashion platform, will be presenting their "Digital Meets Culture" campaign, which highlights 10 distinct cultures.
The Institute of Digital Fashion, a curator of Neo designers, will unveil their latest creation, the "IoDF Emblem of Change," to raise awareness about the unsustainable consumption of physical fashion.
House of Web3, from Metagolden, is a physical/digital fashion house that sources its collections from a community of creators.
Meta Fashion House will be showcasing their pièce de résistance, the 3DMetaDress, a physical 3D-printed couture gown that features 300 hand-drawn 3D printed names of women in web3 and STEM.
Vogue Singapore will be announcing the winners of their digital fashion competition, adding to the excitement of the event.
House of Barth, HBO's The Hype Season 2 winner, Winston Bartholomew Holder III, also known as Barth, will present a collection that represents the multifaceted identities that people wear on a daily basis.
ALSO READ: TECHNOLOGIES IMPLEMENTED TO BRIDGE THE GAP BETWEEN WEB2 & WEB3 FOR BRANDS.