Last month, Apple held its annual conference in California to reveal a slew of new launches for Fall and whilst the buzz of Apple's new iPhone 11, iPhone 11 Pro and Apple Watch Series 5 are still booming, the technology giant just gave us another reason to step foot into its stores.
Apple have officially expanded its AirPods family with a new addition that gives immersive sound an all-new experience.
The AirPods Pro feature a plethora of new attributes which include an active noise cancellation option, a brand new in-ear design, one-tap setup experience and an impressive performance and battery life. Here's everything you need to know about the product…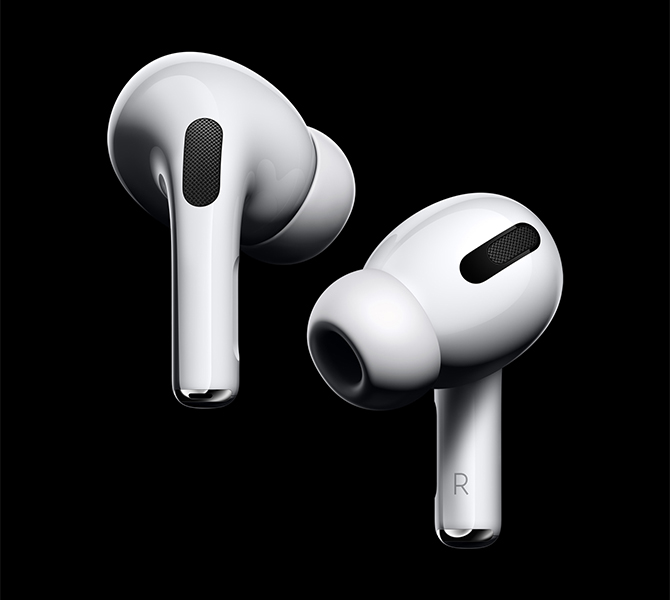 Design:
Just when we thought that the wireless audio experience couldn't get any better, the AirPods Pro have proven us wrong with a breakthrough design. Continuing with its lightweight, in-ear headphones, the new design has been engineered for comfort and fit with swappable in-ear tips for flexibility and superior seal. This works best for those who have had comfort concerns with the fixed-fit AirPods.
In addition to that, the stick that extends from each earbud has shortened, allowing for a good fit, and have been designed to be sweat and water-resistant. However, don't expect to go for a swim as they're designed for "non-water sports and exercise".
To further maximise comfort, Apple have released the 'Ear Tip Fit Test' which helps users get the best audio experience by testing the quality of the seal and identifying the best ear tip size for them. The algorithm instilled into the new AirPods Pro also equalize pressure, minimising the discomfort common in other in-ear designs.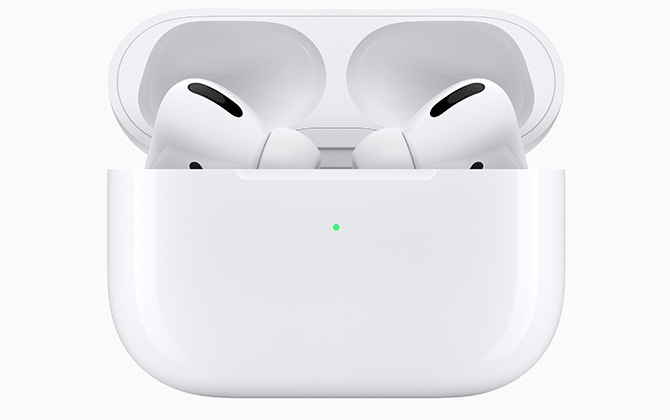 Active Noise Cancellation and Transparency Mode:
Two new features have been added to the new AirPods Pro: Active Noise Cancellation and Transparency Mode.
The former focuses on removing background noise to provide a superior noise-cancelling experience courtesy of the product's new microphone placements. The first microphone is outward-facing and detects environmental noise whilst the second inward-facing microphone listens towards the ear.
The latter provides users with the option to listen to their music whilst hearing the environment around them. For example, whilst you're commuting or driving, you'll be able to simultaneously listen to music while hearing everything else on the roads. Courtesy of its pressure-equalising vent system and an advanced software, the new 'Transparent mode' ensures that "a user's own voice sounds natural while audio continues to play perfectly."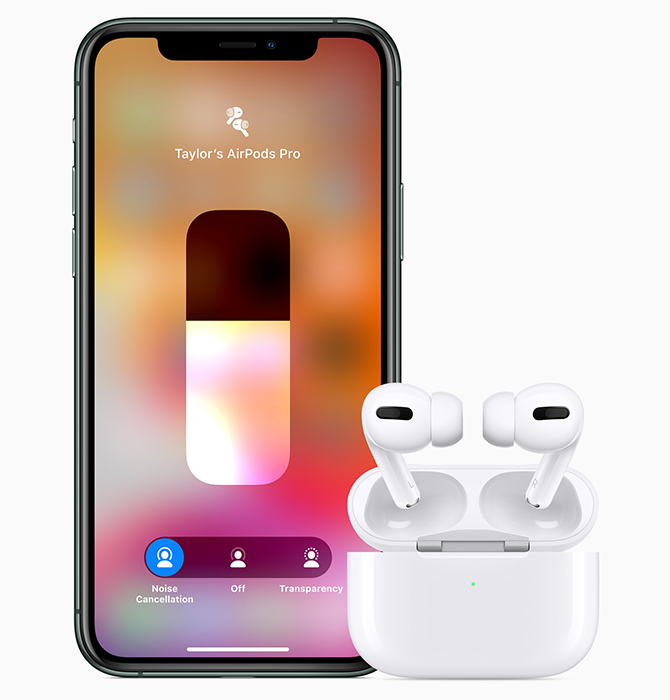 Additional Features:
The new AirPods Pro come packed with new features we didn't even know we needed.
Audio Sharing allows multiple users to listen to the same song or watch the same movie without having to remove one of your AirPods. All you need to do is simply bring your phone near the streaming device, and it'll automatically connect.
There's a new voice-activated Siri feature that allows user to enable hands-free "Hey Siri" thanks to the product's H1 chip. You'll be able to play a song, increase the volume, make calls and ask Siri to give you directions.
Also, the new 'Announce Messages' feature will automatically speak incoming messages as soon as they arrive. You can create a list with your 'Favourite' contacts, and whenever you receive a message from contact, they'll automatically be read to you once you confirm.
The AirPods Pro are now available for purchase at Apple boutiques and on Apple.com.
Now, discover Apple's slew of new art-focused activities in the Middle East.