Aussie design star Dion Lee has made quite the name for himself, his penchant for experimental construction with a consciousness of the female form garnering him a cult following by a legion of today's modern on-the-go woman. Among his greatest hits are the floor-length pleated chiffon dress with a corset-inspired top Selena Gomez wore on her Melbourne Revival tour, and white mesh number Bella Hadid chose for the Formula 1 Grand Prix in Monte Carlo, Monaco.
For a new collaboration, the Australian wonder boy is morphing his traditional tailoring techniques to inform a line of activewear that launches today with upscale athleisure brand, Carbon 38. Yes, the market might be overtly saturated with gym-ready garments, but this seems like a natural step for the minimal designer to explore his signature aesthetic.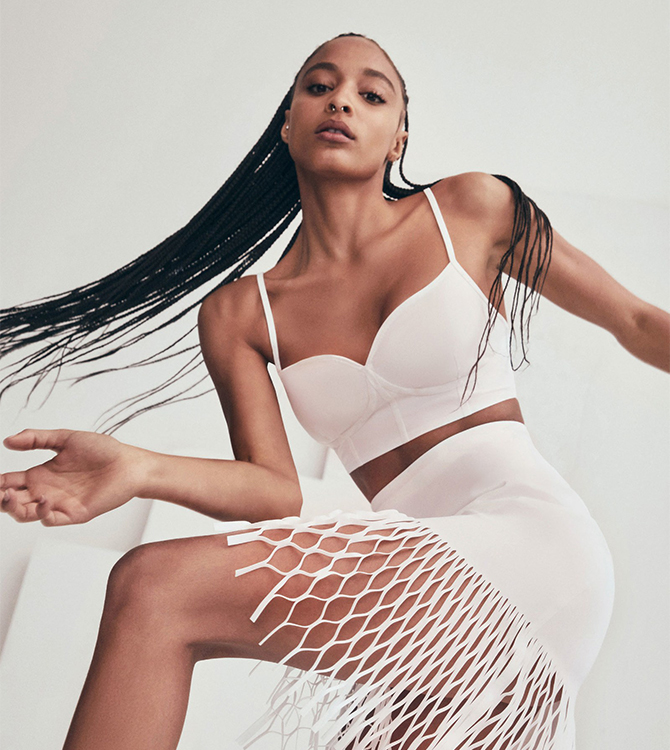 "From a designer's perspective, collaborations are always appealing because they're an opportunity to learn something," said Dion to the Los Angeles Times, explaining that activewear is "a very technical product" that requires special machinery that isn't often used in his line of work.
The 30-piece collection, available at Carbon 38 stores and online, not only includes a range of standard sportswear bras and leggings but it features Dion's signature perforations, a detail the designer trickled down from his runway collections to include in a myriad of colours throughout the activewear range. The collaboration also introduces clients to a new multi-product approach, where pieces are designed not only for the sole purpose of high-sweat workouts but as a versatile uniform that can serve more than one type of occasion — clothes that that can take one from point A to point B in style, and vice versa.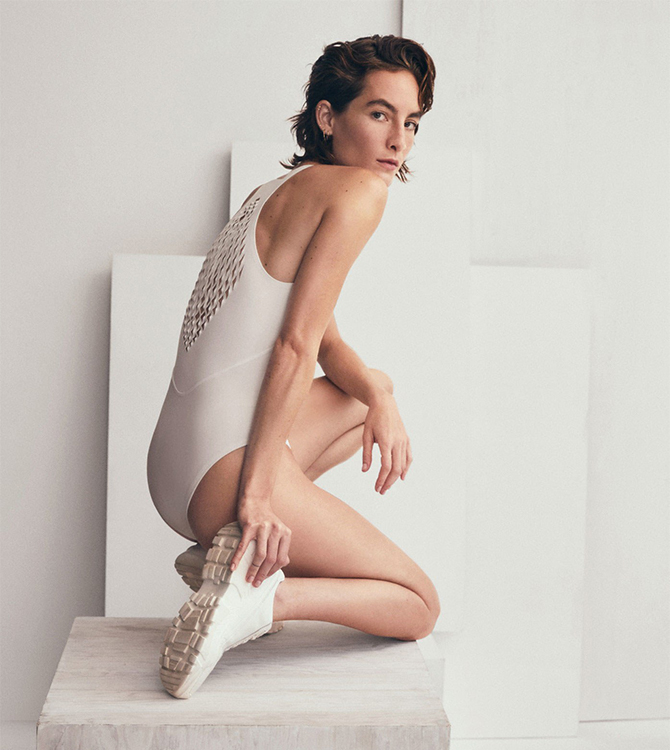 Now, discover what Mario Dedivanovic and KKW have up their beauty sleeve.
Text by Dina Kabbani