Crafted around the framework of the X Crazyfast laced boot, the latest exclusive lineup draws from Bugatti's defining traits: an embodiment of speed and an embodiment of the 'Form Follows Performance' design philosophy, representing the pinnacle of capability. Just as with all Bugatti creations, these pieces will remain scarce and highly coveted by devoted collectors for years to come.
Adapting the semi-transparent mono-mesh material of the X Crazyfast's mid-foot cage, the new collection incorporates a distinct touch of Bugatti Blue, paying homage to the shade that adorned early Bugatti Grand Prix cars. Instantly recognizable for any aficionado, this hue transcends a century of motorsport triumph and unparalleled performance.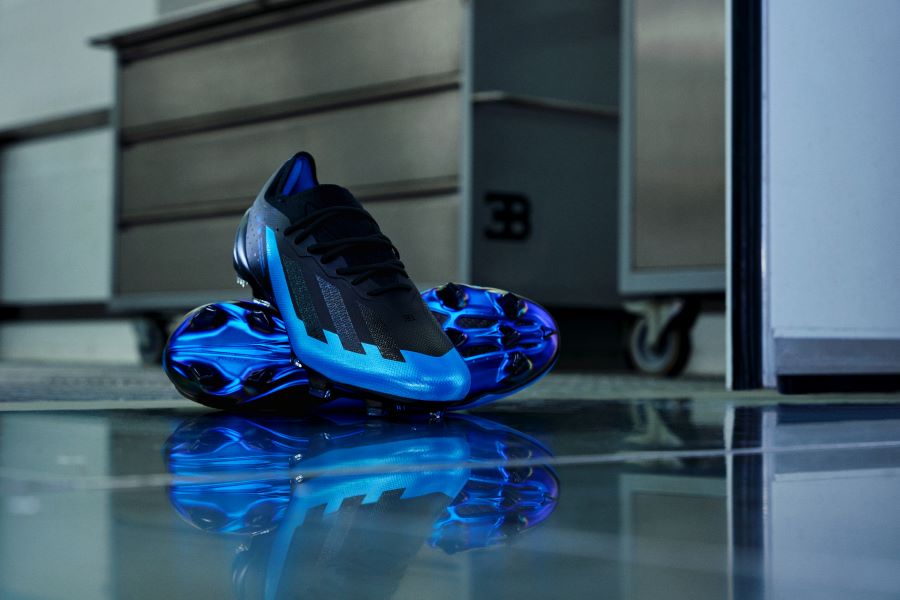 In order to provide adidas and Bugatti enthusiasts worldwide with an equal chance to obtain one of the 99 pairs from the collection, the boots will be available for auction on the adidas Collect Web3 platform. The auction window is scheduled from November 8th to November 11th. Upon winning, all bidders will receive an exclusive digital shoebox, redeemable from November 13th via adidas Collect for both the physical pair and its digital counterpart. While the auction will accept cryptocurrency, participants can also use MoonPay for a seamless transition from traditional currency.
ALSO READ: BIRKENSTOCK HAS COLLABORATED WITH HOMEWARE BRAND TEKLA ON A SLEEPWEAR COLLECTION.