Whilst the world is currently living in lockdown, several people are out on the frontlines battling the current pandemic and for Dr Bhasha Mukherjee — who was crowned Miss England in 2019 — staying at home was not an option.
"I felt that my services, given the training that I've had — I'm a trained doctor — my services would be much more useful in a hospital," she said in an interview with Sky News.
The pageant queen was recently in India for charity work as part of holding the Miss England crown however, as the global crisis continues to worsen, Mukherjee gave up the crown to return to the UK as a doctor amid the coronavirus pandemic.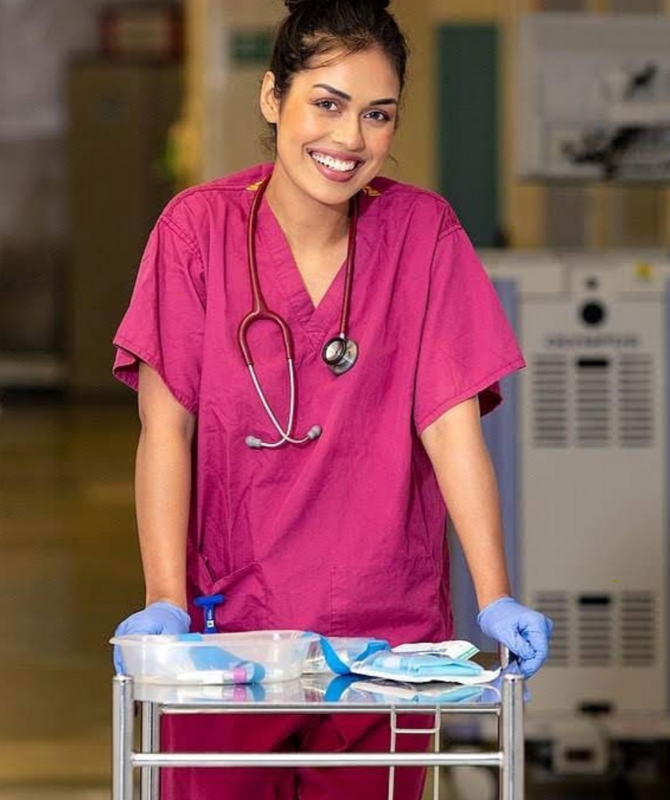 After receiving several messages from former colleagues at Pilgrim Hospital in Boston, Eastern England (Mukherjee's old hospital), that was when the 24-year-old made the decision to join her fellow NHS workers.
According to CNN, Mukherjee "felt wrong to be wearing her Miss England crown, even for humanitarian work, while people around the world were dying from coronavirus and her colleagues were working so hard."
"It was incredible the way the whole world was celebrating all key workers, and I wanted to be one of those, and I knew I could help," she said. "There's no better time for me to be Miss England and helping England at a time of need."
Our thoughts are with all of those who have lost loved ones, and who are currently on the frontlines battling the pandemic.
Now, find out how the fashion industry is coming together for the global fight against coronavirus.