Every year, Trooping the Colour is a celebratory event that marks the birthday of the Queen. Last year, the royal family came together — yes, this includes Harry and Meghan, too — to celebrate the British monarch and this year, celebrations looked a little different due to the global health crisis.
Whilst the Queen Elizabeth's royal duties have all been cancelled due to the pandemic, her birthday was still celebrated with a small, socially distanced ceremony at Windsor Castle, with none of her family by her side.
Turning 94 this year, the Queen watched the traditional military pageant (now called mini-trooping) performed by a small number of Welsh Guardsmen and the band of the household division.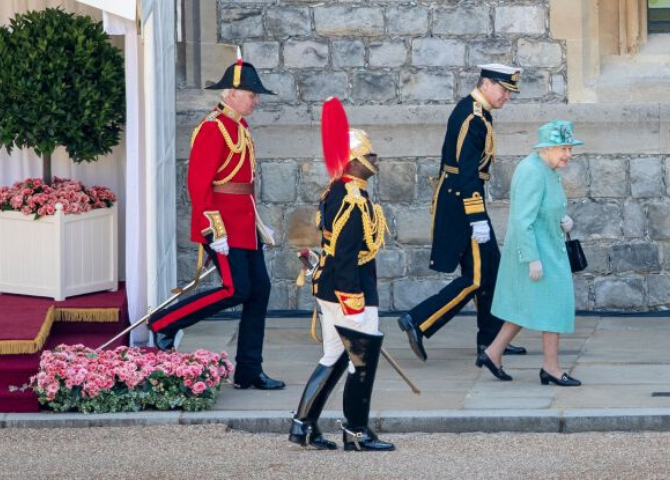 And as always, the Queen looked fab!
Now, take a look at Meghan Markle reading to baby Archie on his first birthday.