If 2021 brought us anything, it's Emaan Abbass' feminine wellness brand, Ketish. After being backed by HB Angels – an investment fund by Huda and Mona Kattan – Ketish made its debut with a disruptive product, The Quickie, and has just released its second launch for feminine care.
Talking about menstrual hygiene has always been a taboo subject and Abbass is breaking the mould and getting real. Born out of a need to free women from stigmas and embrace self-expression, Ketish launched The Potion: a magical soothing oil made to help soothe away period discomfort and muscle tension during various stages of the monthly cycle.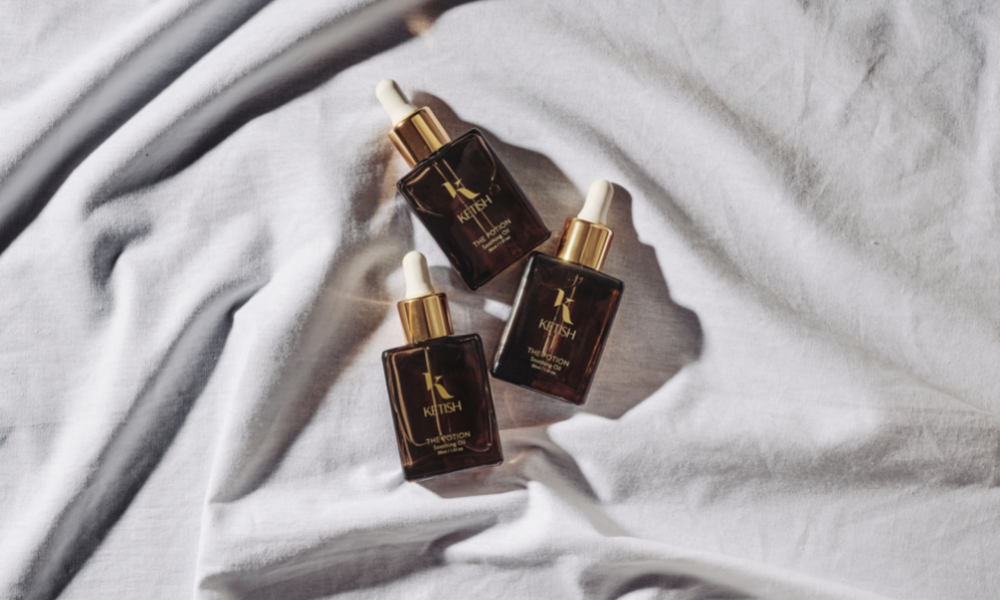 It's a 100% natural remedy that features ingredients such as hempseed oil, lavender oil, clary sage oil, bergamot oil, eucalyptus oil, and arnica. The unique combination of ingredients (known for their feminine wellness superpowers) can be used on specific pressure points or all over the body to soothe muscle tension and ease period woes.
"As someone with polycystic ovary syndrome (PCOS), my periods were constantly fluctuating. I would go months without a period, and when I did have one, the pains were unbearable," explains Abbass. "I was tired of popping pain killers. I wanted to find a natural remedy that would help calm and soothe my body during my monthly cycle. The Potion, when massaged onto areas of tension, did just that. It not only helped with my discomfort but it smells incredible, too."
The Potion may not be actual magic, but it's as close as you will get. You deserve it, after all.
The Potion is now available at getketish.com and hudabeauty.com.