Happy birthday Prince George! The oldest son of Prince William and Kate Middleton is celebrating his sixth birthday today and Kensington Palace have released not one, but three, adorable new portraits of the young royal to mark the special occasion.
The British royal showcased his love for England and sported a white football t-shirt and is seen with a huge smile across his face (adorable!). The photograph was taken recently in the garden of their home at Kensington Palace by the Duchess of Cambridge — who officially became a patron of the Royal Photographic Society earlier this year.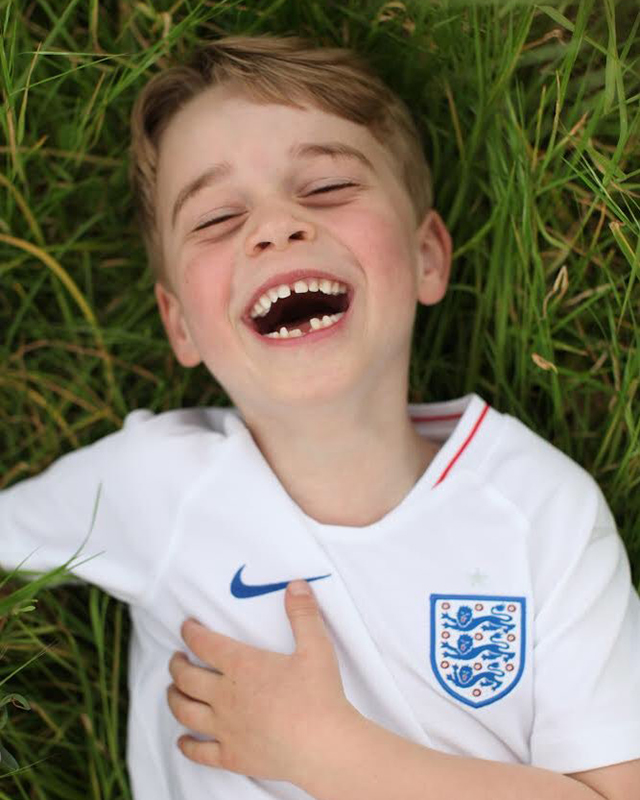 Kensington Palace wrote on Instagram, "Happy Birthday Prince George! The Duke and Duchess of Cambridge are very pleased to share new photographs of Prince George to mark His Royal Highness's sixth birthday. Thank you everyone for all your lovely messages!"
Another look was spotted on the young royal as he was pictured in an emerald polo with blue and white striped shorts. The photograph was taken on holiday with the family by his mum.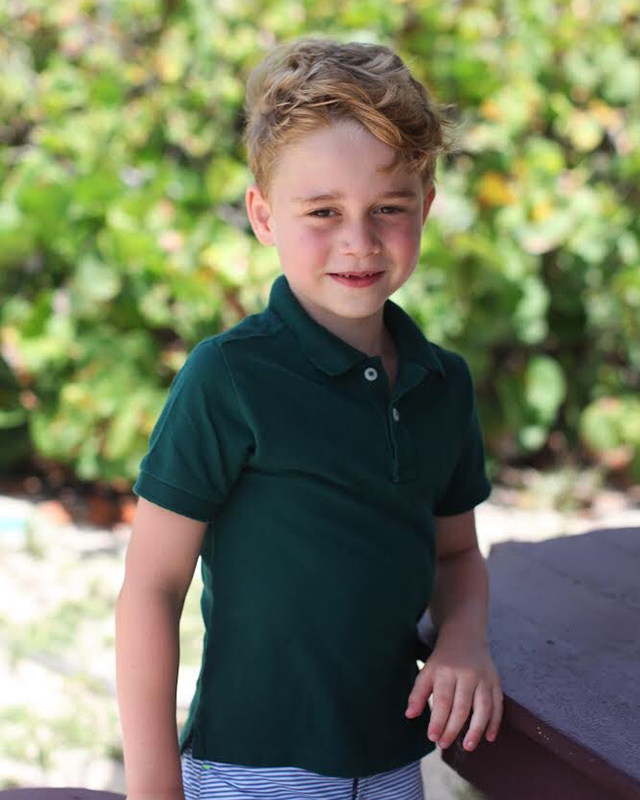 Now, read more about Prince Harry and Meghan Markle's new foundation.