Fresh off the back of announcing her new beauty line, Kylie Skin, it looks like there's are signs of slowing down for Kylie Jenner as she just filed applications to trademark products under an entirely new empire dedicated to babies.
Yep, that's right. The reality star-turned-entrepreneur has filed for trademarks earlier this week for 'Kylie Baby' and 'Kylie Baby by Kylie Jenner', according to WWD, and will be branching out in an entirely new category of baby products which will cover "bottoms, dresses, footwear, jumpers, sweaters, scarves and costumes for use in children's dress up play."
The trademarks were also filed for "bath and shower products, diapers, baby food, nursing products, strollers, baby carriers, bath linens, crib sheets," among other products across home furnishings and baby accessories. The launch of a baby line is only fitting given that the youngest self-made billionaire became a mum to Stormi Webster just last year.
The news of her expansion comes mere days after the 21-year-old unveiled pink-packaged products that fell under her new line, Kylie Skin.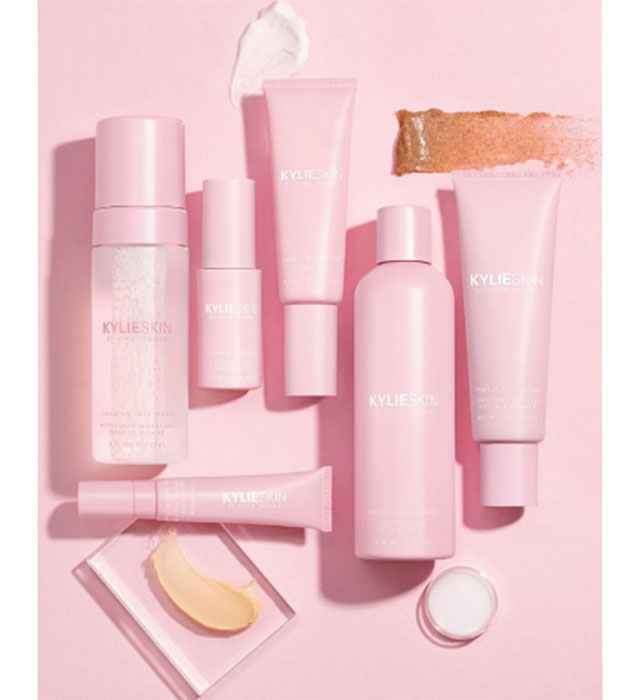 Sharing the news via Instagram, Kylie said: "Skincare and makeup go hand in hand, and Kylie Skin was something I dreamt up soon after Kylie Cosmetics. I've been working on this for what feels like a lifetime so I can't believe I'm finally announcing [it]! Building my makeup line from the ground up has taught me a lot and I'm so blessed with that knowledge to apply to my brand new company! Birthing a whole new team, manufacturing, fulfillment etc separate from my cosmetics line was challenging but here we are! I got the best of the best for you guys! Everything is cruelty free, vegan, gluten free, paraben and sulfate free and suitable for all skintypes."
Kylie Skin is set to drop its debut collection on May 22, 2019 on Kylieskin.com.
Now, see what Kylie Jenner wore to the 2019 Met Gala.