When Apple first launched its Apple Watch, it took our fitness experiences to a whole new level – offering us the chance to work out anytime, anywhere. Whether that be a blissful yoga practice on the beach or a quick HIIT session in your living rooms, Apple Watch made it simple to track your metrics straight from your wrists.
Now, Apple Fitness+ is available for smartphone users as it's arrived on the iPhone across 21 countries. What makes the announcement more exciting is that even if you don't own an Apple watch, subscribers can access the entire Apple Fitness+ services featuring over 3,000 studio-style workouts and meditations from iPhone, iPad and Apple TV. Users will also see onscreen trainer guidance and interval timing, and estimated calories burned will be used to make progress on their Move ring.
Your personalised real-time metrics will continue to be displayed on the iPhone, iPad and Apple TV – taking your motivation for fitness to a whole new level.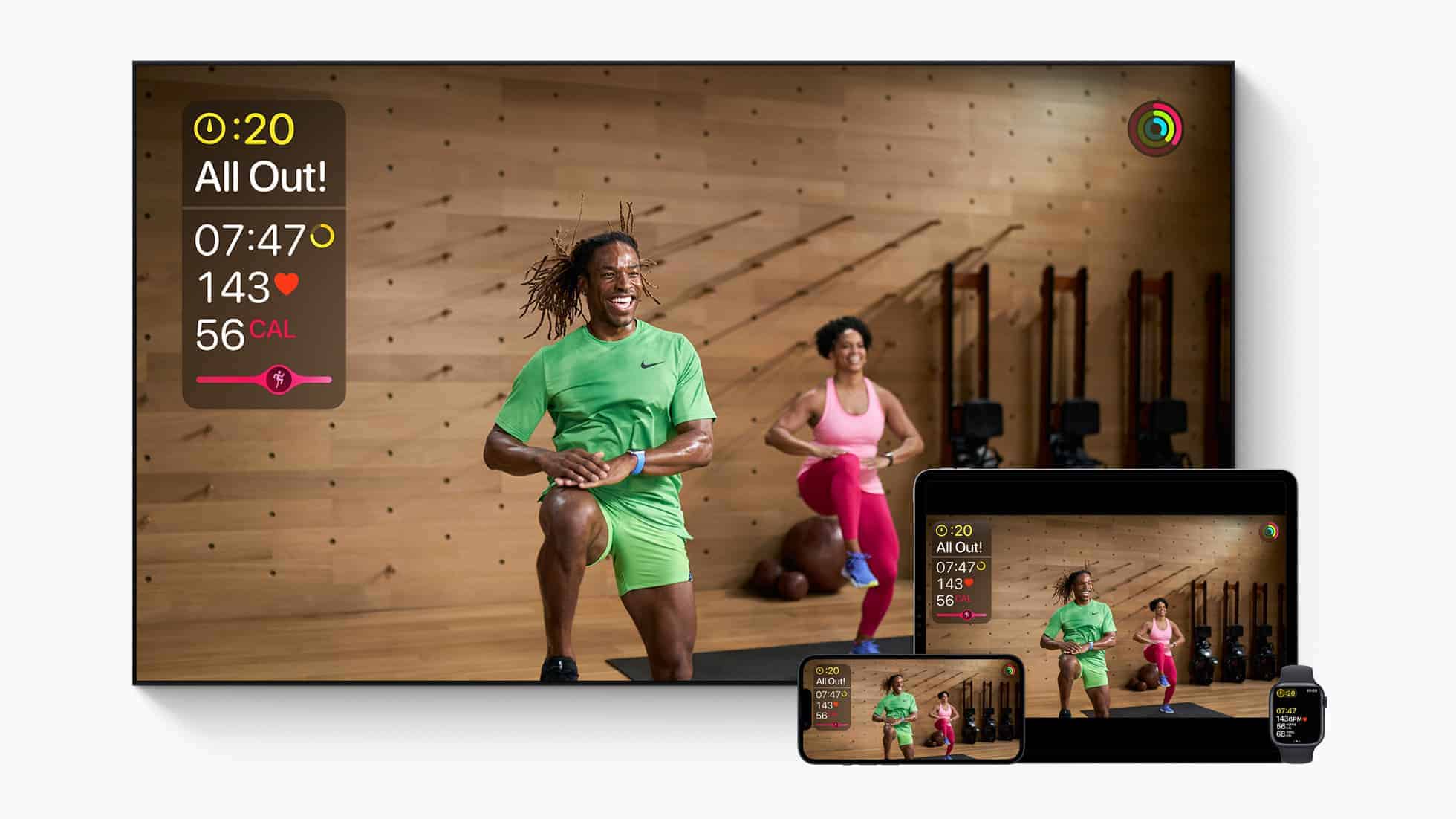 "We built Fitness+ to be the most inclusive and welcoming fitness service in the world, and the response from our users has been overwhelmingly positive. We wanted the amazing impact of Fitness+ to reach iPhone users and make it easier than ever to get started on your health and fitness journey," said Jay Blahnik, Apple's vice president of Fitness Technologies. "Whether users want to get outside and go for a walk with Time to Walk, improve their running with ultramarathoner Scott Jurek, or get moving to one of their favourite artists, like Taylor Swift, there really is something for everyone to stay motivated."
The announcement is also accompanied by Apple's dedicated solo Artist Spotlight series which dedicates an entire workout playlist to a single artist. Apple Fitness+ kicked off with newly released music by Taylor Swift this week and we don't know about you, but as Swifties' fans, we couldn't be any more excited to listen to songs off her 'Midnights' album.
New workouts featuring music by the Grammy winner will appear across workout types including Core, Cycling, Dance, HIIT, Pilates, Rowing, Strength, Treadmill, and Yoga.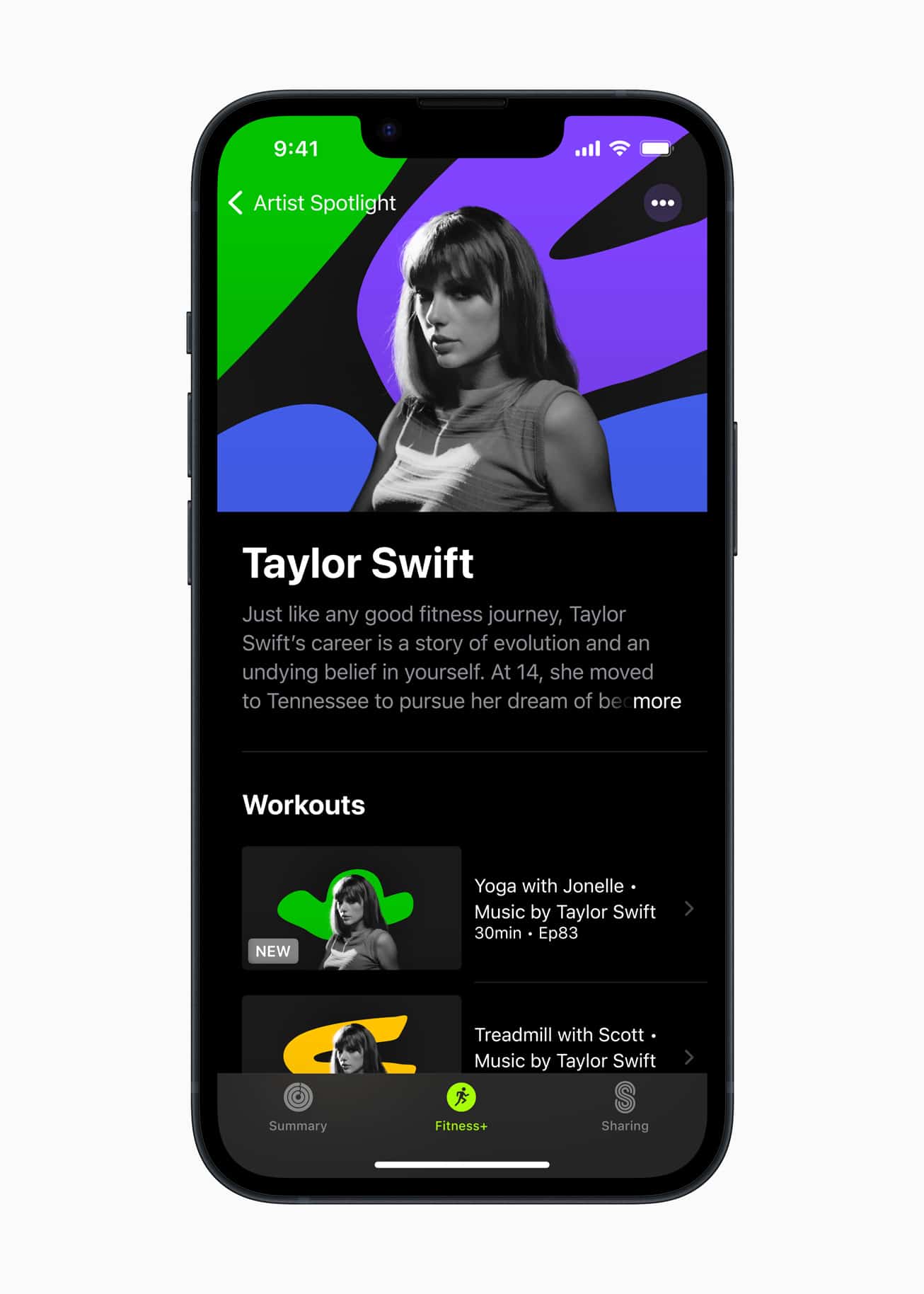 The platform's famous Time to Walk series also received an update with new episodes set to motivate people to walk more often. It'll feature some of the world's most interesting and influential people who share stories, photos, and music with Fitness+ users.
Additionally, Fitness+ has also introduced three new Collections, curated content from the Fitness+ library to help users go after their goals or find inspiration. This includes 'Totally '80s Cycling' featuring eight spirited workouts that can boost cardio fitness ('80s-inspired clothing is totally optional), 'Best Mindful Cooldowns for Athletes which offers a series of total-body stretches, and '14-Day HITT and Strength Challenge', which is a 30-minute Strength and HIIT workout that help motivate users to take their fitness routines to the next level.
And with the Dubai Fitness Challenge launching this week, Apple couldn't have made the announcement at a better time. Consider us sold (and motivated).
Apple Fitness+ is available as a subscription service however, you get three months of Apple Fitness+ for free for new subscribers with the purchase of eligible new products.
ALSO READ: APPLE'S NEXT-GENERATION IPAD IS HERE.