We all know how hectic life in Dubai can be. Work and play, both at a million miles an hour; 24/7 there are things going on and a pressure to look young, fit and your best. The famous Dubai hustle.
How do you stay in shape, keep fit and best equip yourself for the 24/7 rollercoaster ride that is Dubai living? I'm here to explain how you can make it work and how It's So Simple can help and support you.
Let me take you back a few years. I was in my (very) late thirties, a mum of three and I had not managed to look after myself. I was tired, stressed, and had really let myself go physically. Weighing over 80kgs, I had little energy, my body complained about any small amount of movement and my mental state was a mess.
Whilst holidaying in Bali, one of my brothers pulled me aside and told me I had to get a grip on myself. His words really hit home; I decided I was going to change.
I tried every diet – yoyoing up and down. But this time it was different, as I had to make a change that would be sustainable.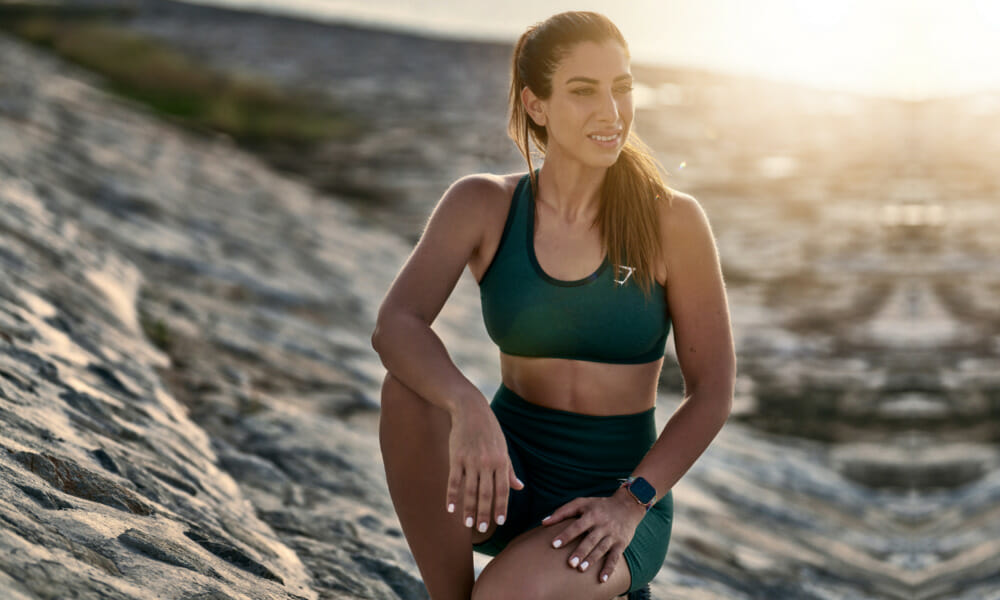 I started with baby steps: a short walk, looked at what I ate, studied, and read. Over the coming months and years, I lost over 30kg, but more than anything, I transformed my body from the inside out. I become leaner and stronger, I qualified as a personal trainer as my passion developed, and I felt like a lioness released from a cage.
I realised that it is not rocket science to look and feel better. Losing fat is a simple formula – consume fewer calories than you use, and you will lose fat. But that is just a part of it, exercise is the supercharger, weight-bearing exercise helps to build muscle and that accelerates our metabolism. Don't be worried, it won't make you into Arnold Schwarzenegger! It is a simple set of ideas…but so why do so many people find it so hard? The answer is in the mind.
My personal transformation journey became a calling. I wanted to help other women avoid going through what I had to. I have designed a method that really works. Helping busy women around the world over to take control and realise their health and fitness goals and enjoy it along the way. In the GCC alone, we have helped busy women from all walks of life: CEOs, royalty, busy working mums and stay-at-home mums.
So how can this fit into the Dubai hustle? There are three key pillars to our method: nutrition, exercise and accountability/support. Nutrition is about understanding the basics, what we ideally want to fuel our bodies with and the foods we want to reduce. I would never suggest to anyone to cut out food groups or even deny yourself the occasional treat. But simple hacks such as looking at the menu of the restaurant the morning before you go to plan what you will eat. And if you need help, we are at the other end of WhatsApp to help you choose.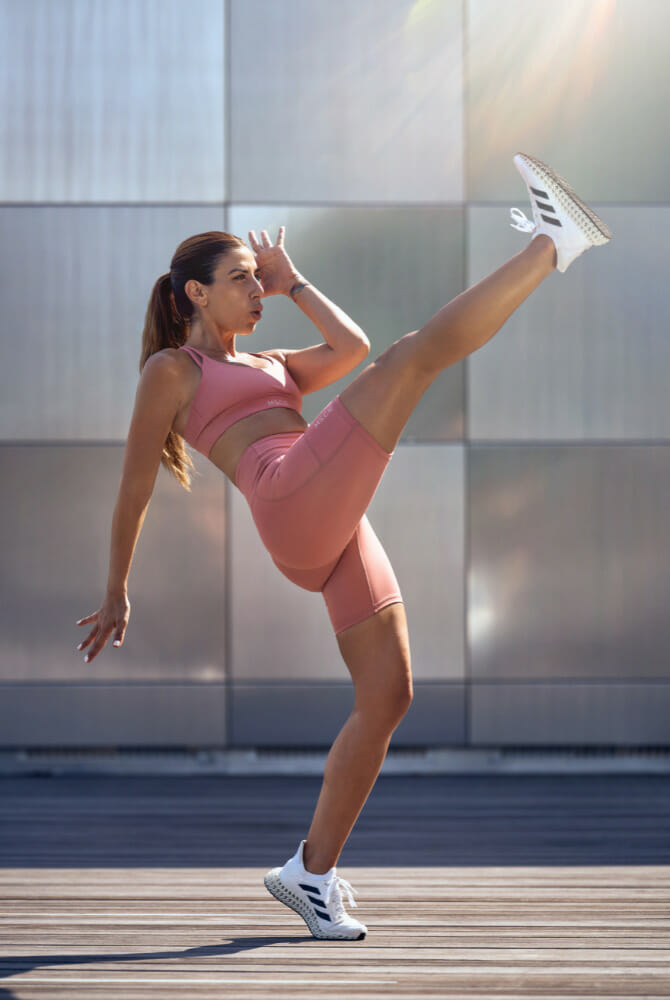 Our exercise programmes are all app-based, you can take them wherever you go, whether it's at home, the gym or the hotel. It really only takes 30 mins a day. My advice to busy women is to set your alarm a little earlier and get it done first thing. What an amazing start to the day. Not only will you have achieved something by breakfast, rather you'll feel much better for it. Exercise helps to relieve the stress of the Dubai hustle, whilst working the magic of transforming you from the inside out. It will help you to look better, feel better and stay stronger for longer.
How easy is it to get swept up by life…to have good intentions but always something small gets in the way? This is where accountability and support really come into their own. Working with a group of 10-15 other women, you get the sense of working as a team. Everyone shares what they're doing and it spurs you on, and the coaches and I are there to hold you accountable.
Don't let the hustle be the thing that stops you looking after yourself. In fact it makes it more important to do so. Take the first step today, go for a walk, move, do something!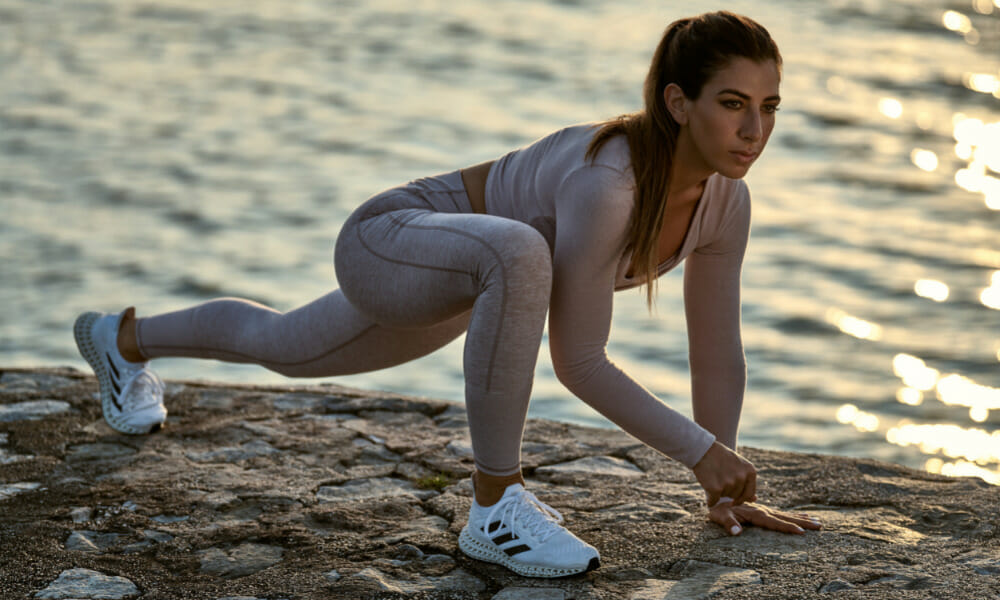 Written by Rachael Sacerdoti, Founder of It's So Simple.