It's officially awards season and with the Golden Globes kicking things off this year, it seems like the 77th annual edition is set to be one of the most eco-conscious yet.
For 2020, the Golden Globes are raising environmental awareness about food consumption and waste with an attempt to become Hollywood's first sustainable awards show. How so? The awards will feature a reusable red carpet, paper drinking straws and guests will be served a 100% plant-based meal just ahead of showtime later this evening.
The Hollywood Foreign Press Association, which organises the event, has opted for this change to highlight the climate crisis and before you ask, yes, Leonardo Di Caprio, could not be any happier. The actor and environmental campaigner even applauded the move by tweeting his thanks to the Association.
"If there's a way we can, not change the world, but save the planet, maybe we can get the Golden Globes to send a signal and draw attention to the issue about climate change," HFPA president Lorenzo Soria said. "The food we eat, the way we grow the food we eat, the way we dispose of the food is one of the large contributors to the climate crisis."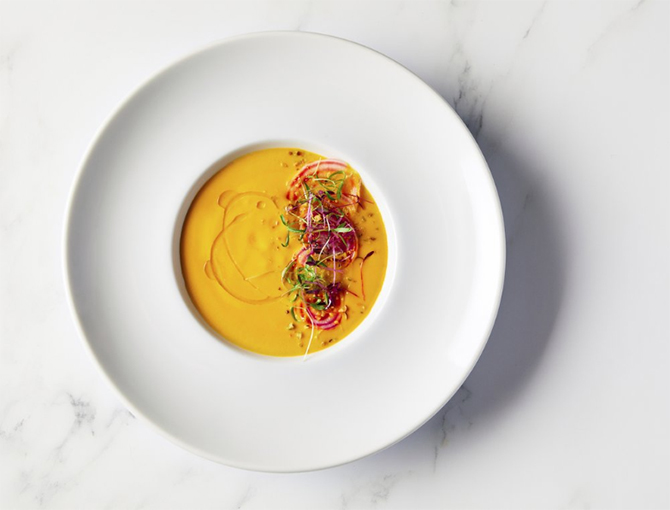 According to the Associated Press, items on the main entree include king oyster mushrooms scallops and wild mushroom risotto, along with roasted baby purple and green Brussels sprouts and carrots. A chilled golden beet soup will be served as an appetizer and for dessert, Variety reports, will be a "vegan opera dome."
The 2020 Golden Globes are set to take place later this evening so make sure to stay tuned as we reveal the full list of winners and round-up our favourite red carpet looks.
Until then, find out which celebrity welcomed the new year as a new mum.