Last year when it was speculated that Prince Harry and Meghan Markle's relationship was getting serious, news broke that the now Duchess would attend the wedding reception of Pippa Middleton as Harry's plus one. But how to get her to the party without attracting too much attention? In Prince Harry's personal Audi, it turns out.
And now, that car is up for sale — yes, you can buy the car that both Prince Harry AND Meghan Markle have sat in.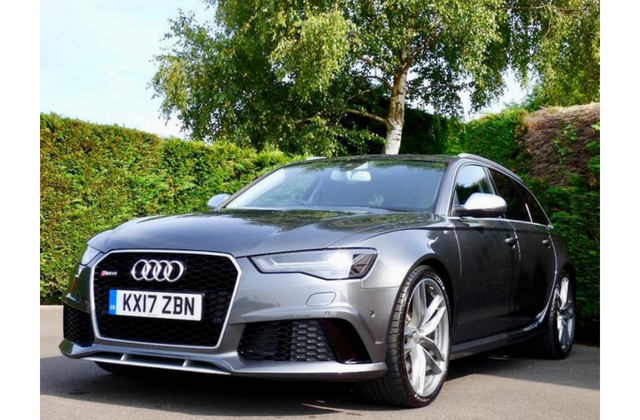 The 2017 Audi RS6 Avant was listed on Auto Trader by Overton Prestige late last week according to the BBC. Its only previous owner is Harry and it's only done 7,184 kilometres. It also boasts a Bose sound system and privacy glass, as well as a sunroof if you'd like to have your own parade and wave to the crowds from your vehicle. Plus, it has a 'Dynamic Pack' that "removed the limitation on the car's top speed of 250 kkm/h", reports Travel + Leisure.
As of now, the car is still available for roughly Dhs343, 300.
Now, see how the Duke and Duchess of Sussex celebrated Meghan's 37th birthday yesterday.