Dr. Ahmed Al-Badr, the Urogynecologist & Cosmetic Gyn, has gracefully transitioned into a new phase of his life. After bidding farewell to his distinguished career in full-time medical practice, he now finds himself in the vibrant city of Riyadh, where he continues to engage in the realm of medicine on a lighter scale. Embarking on a fresh chapter, he now directs his gaze towards uncharted territories, nurturing his love for fashion, automobiles, watercraft, and the exquisite artistry of men's jewelry.
Dr. Al-Badr weaves a myriad of passions and pastimes. His spirit finds solace in traversing the globe, basking in the beauty of new lands and embracing the thrill of uncharted seas. From sailing the azure waters to indulging in exhilarating sea activities, every moment spent amidst the tides becomes a testament to his zest for life. Furthermore, his heart races with excitement as he revs the engines of sport cars, driven by the pursuit of speed and the symphony of finely-tuned craftsmanship.
A connoisseur of the finer things, Dr. Al-Badr luxuriates in the experiences that epitomize a life well-lived. The opulent allure of a lavish lifestyle beckons him, and he delights in savoring its many facets. From relishing the grandeur of deluxe accommodations to indulging in the extravagance that accompanies a life of privilege, his every step becomes an invitation to revel in the majesty of existence. It is with great pleasure that he shares these exquisite moments with his ever-growing community of followers and cherished friends, creating a tapestry of memories that transcends the boundaries of time and space.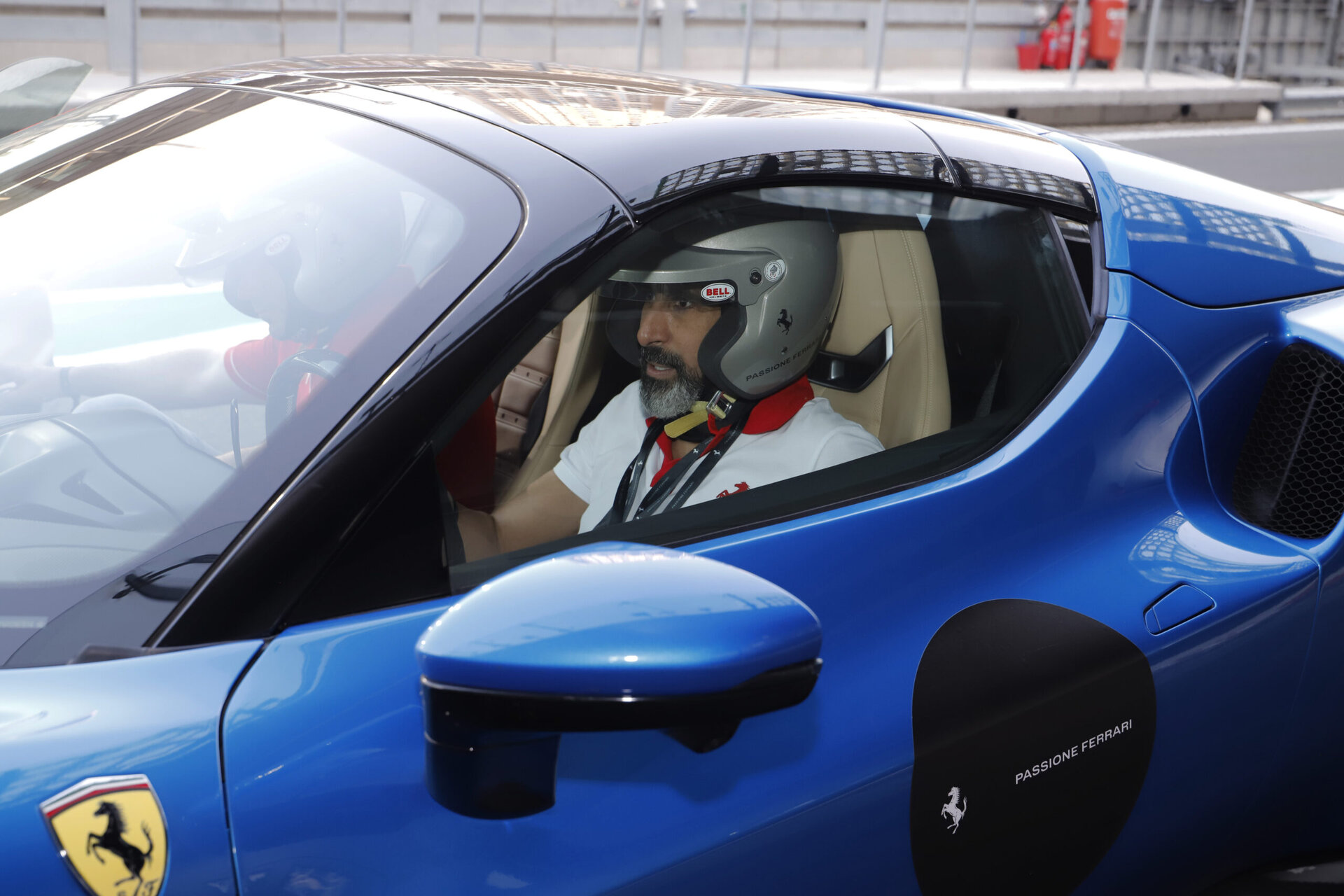 Throughout your journey in fighting cancer, what was the trigger that pushed you to change your life?
When you find that life is short and you suddenly have a diagnosis that tells you that you not might not live longer.
You know that life is short , you understand that you need to enjoy yourself more. Still planning for far ahead and plan small things. Enjoy life today.
How do you describe 'Dr.Ahmed' pre and post Cancer?
Before cancer Ahmad was a careful, hard worker, working up to 14-16 hour per day.
I do take time and enjoy myself but I work very hard and even on holidays I work. I try to invest for the future and after I came to realise that I shouldn't work that much more than that thought I should work enough and enjoy today enjoy what I have explore what I would like to explore today.
If you were to write a small letter to inspire and motivate all those around you, what would it be?
A letter to inspire people around me. Enjoy yourself. Don't sweat the small things.Plan in the future and invest but at the same time, enjoy the journey. Enjoy every day that goes along. A day that you live, you should enjoy from the morning from drinking coffee, from seeing your colleagues or from working. You should try to enjoy each part of it. Enjoy your family. Enjoy your evenings. Enjoy your life.

What are your strengths and weaknesses?
My strengths are that time determined, am focused and I am still motivated. My weaknesses perhaps would be being stubborn, but stubbornness sometimes helps make you stronger to fight with that makes you a fighter warrior. Perhaps I would put out my strengths that I'm a fighter. I'm a warrior. I'm a survivor.


Tell us a recent experience that left a positive impact on you.
I recently attended the Woman's of worth event by L'Oreal which celebrates and works for women who are worthy and who did accomplish. This is one of the events that was quite nourishing and nurturing to the mind knowing some great minds women and seeing how Saudi women. This also is subsequent to when I attended the Cannes Film Festival and saw Saudi fashion designers dressing movie stars at the red carpet and this is really inspiring, it gives you a thrill or makes you feel proud.
If you were to pick one superpower, what would it be and why?
To have a magic stick that can treat all diseases especially from children. Children who die from cancer, congenital diseases and so on.

What are you currently reading/watching?
I am currently reading the Don't Sweat the Small Stuff book.
ALSO READ: VR TRAVEL DOES BRING PARTS OF THE WORLD TO PEOPLE WHO ARE PHYSICALLY UNABLE TO VISIT CERTAIN LANDMARKS.