Angelina Jolie officially joins Instagram with a powerful post
Angelina Jolie has officially joined the social media platform to call attention to the ongoing suffering taking place in Afghanistan. Using her platform to bring awareness to Afghan people as the Taliban once again assumes power, Jolie – who is is a special envoy for the United Nations Refugee Agency – will share the stories of people across the world "who are fighting for their basic human rights."

Making her debut on Friday with a gallery of images that included a photo of the letter from a teenage girl in Afghanistan, Jolie wrote in the caption: "Right now, the people of Afghanistan are losing their ability to communicate on social media and to express themselves freely. So I've come on Instagram to share their stories and the voices of those across the globe who are fighting for their basic human rights."
Kylie Jenner is reportedly expecting her second child with Travis Scott
The 24-year-old billionaire is reportedly expecting her second child with on-again, off-again partner Travis Scott. According to Page Six, the news came after Caitlyn Jenner sparked speculation by announcing that she is expecting another grandchild (her 19th to be exact), yet we're unsure if it's about her son Burt Jenner, who is expecting his third baby with girlfriend, Valerie Pitalo.

The pair are already parents to 3-year-old daughter Stormi.
The Duke and Duchess of Cambridge on how they are coping following Prince Philip's passing
Prince William and Kate Middleton have opened up about how they, and the royal family, are doing following Prince Philip's passing in April. According to People, a photo of a note shared to Gert's Royal Replies revealed the Cambridges responded to condolences with a note thanking those who sent their condolences.

"The Duke and Duchess of Cambridge thank you for your kind words following the death of The Duke of Edinburgh," the royal couple's note read. "Their Royal Highnesses have been incredibly moved by the many thoughtful messages they have received in recent weeks. They will all miss their much-loved grandfather and great-grandfather, but your message has provided great comfort at this difficult time."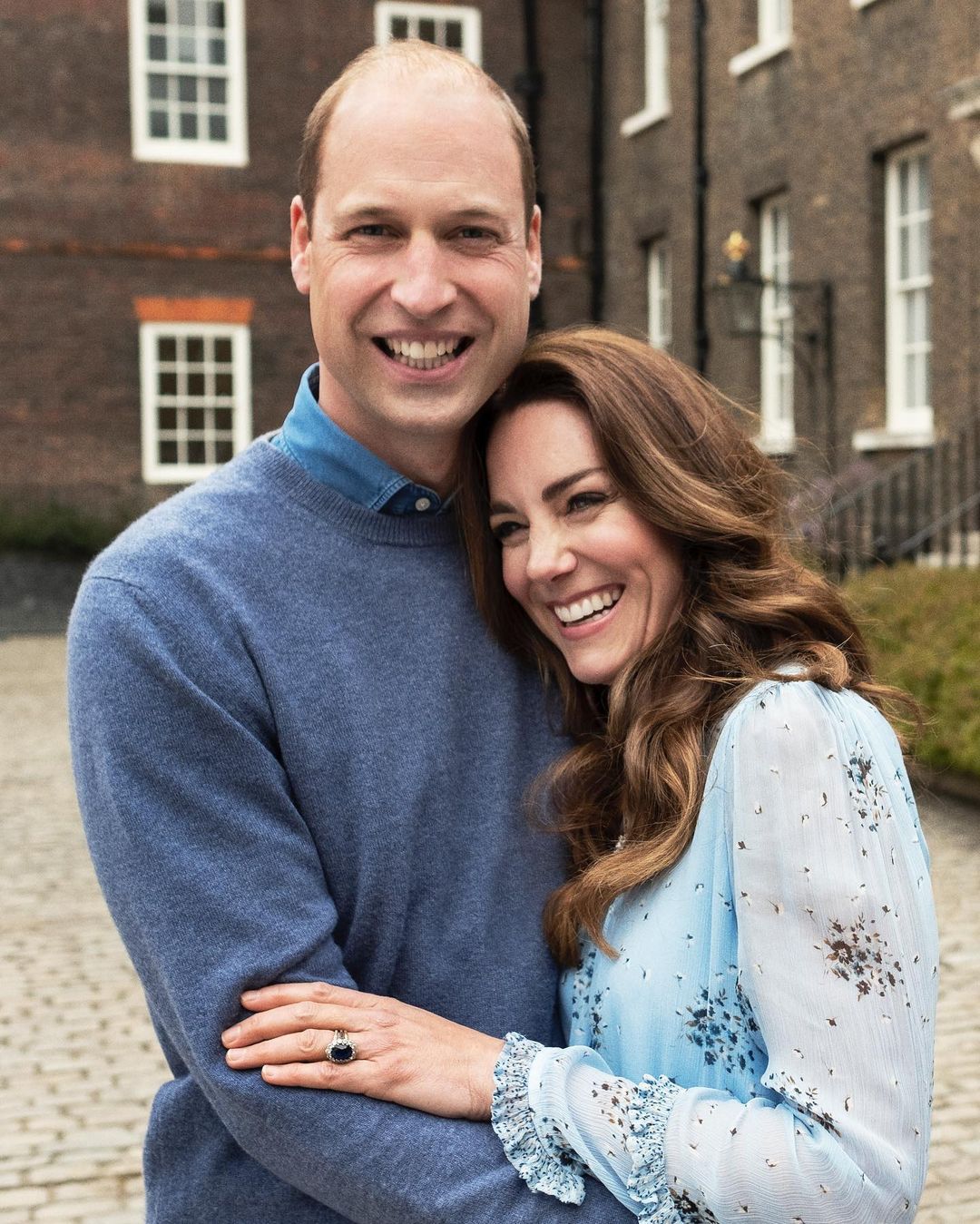 Nicole Parker joins the cast of the 'Sex and the City' reboot
Nicole Ari Parker officially completes the foursome for the Sex and the City reboot. Sarah Jessica Parker shared photos from the set of the forthcoming HBO Max series, titled And Just Like That, featuring herself alongside long-time co-stars Cynthia Nixon and Kristin Davis, with recent addition Nicole Ari Parker in an Instagram post.