Throughout the majority of 2020, many of us were left in lockdown or in quarantine leading us to find most of our entertainment online. The virus truly changed the way we internet and thankfully, Apple helped us keep sane by offering a plethora of exciting apps, games, playlists and podcasts.
As we near the end of the year, Apple is celebrating 15 of the amazing apps and games that inspired the world in 2020 — whether it's related to creative design, our health or essentials that made life easier in general.
"This year, more than ever before, some of our most creative and connected moments happened in apps. This was thanks to the amazing work of developers who introduced fresh, helpful app experiences throughout the year," said Phil Schiller, Apple Fellow. "Around the world, we saw remarkable efforts from so many developers, and these Best of 2020 winners are 15 outstanding examples of that innovation. From helping us stay fit and mindful, to keeping our children's education on track, to helping fight hunger, their impact was meaningful to so many of us."

Best Apps of 2020

iPhone App of the Year: Wakeout!, developed by Andres Canella.
iPad App of the Year: Zoom.
Mac App of the Year: Fantastical, developed by Flexibits.
Apple TV App of the Year: Disney+.
Apple Watch App of the Year: Endel.

Best Games of 2020

iPhone Game of the Year: "Genshin Impact," from miHoYo.
iPad Game of the Year: "Legends of Runeterra," from Riot Games.
Mac Game of the Year: "Disco Elysium," from ZA/UM.
Apple TV Game of the Year: "Dandara Trials of Fear," from Raw Fury.
Apple Arcade Game of the Year: "Sneaky Sasquatch," from RAC7.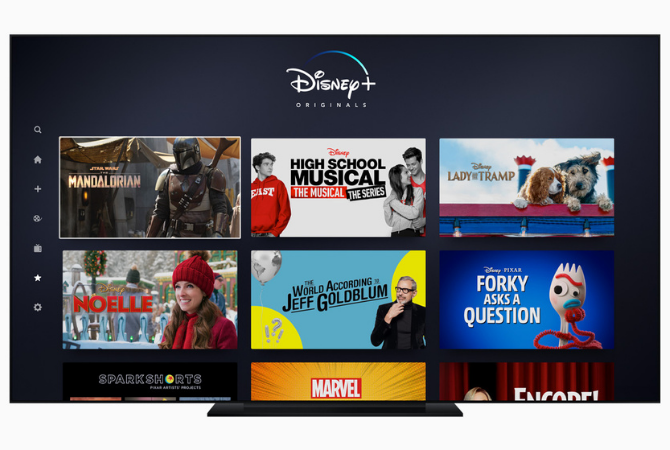 Podcasts play a big part on the Apple store and for the 'Best of the Year' podcast, B'hob on the Kerning Cultures Network took the top spot. An award-winning podcast network producing Arabic and English shows that regularly top the podcast charts across the Middle East, B'hob is a podcast series exploring love in all its forms through stories from across the region.
Below, we speak to Co-Founder of Kerning Cultures, Hebah Fischer…
How does it feel to have your show B'hob as part of Apple's Best of the Year podcast for the Arab World?
It feels incredible! Our team is positively thrilled. For B'hob to reach this distinction in only its second season is a huge milestone for us.
Can you tell us more about B'hob and what inspired you to start it?
We launched B'hob in 2019 because we were tired of the typical love tropes endemic of most media that surrounds us. Love stories are often painted in black and white and happily-ever-afters, with little acknowledgement for the reality of all the gray in between. In B'hob, we tell nuanced love stories: not only stories of romantic love where partners struggle to overcome family obligations, border restrictions, loss, or mental health issues, but also stories of a father and his son, or a citizen and the sea. B'hob shines a light on feelings and emotions we rarely address publicly in the Arab world.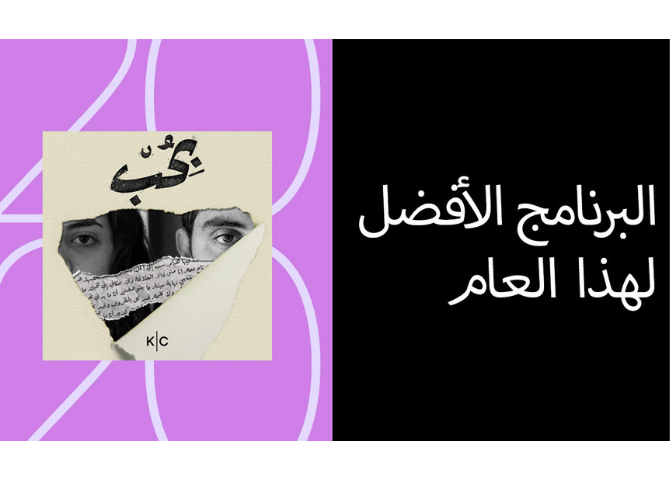 How do you see the podcast culture changing in the Arab World?
Podcasts are media's next growth market. We firmly believe that just as the Arab world tops global usage for Facebook, Snapchat, and Youtube, we'll top global listener penetration for podcasts in a few short years. As Arabs, we're hungry for content that speaks to us, and with rising screen fatigue, (unfortunately) longer commute times, and higher-value production quality, we're seeing a rapid growth in podcasts and listening audiences across the region.
Beyond the App Store editorial picks, charts for the top apps and top games of the year are now available.
Now, discover Apple Music's playlist that puts the spotlight on emerging talent in the region.