What makes a jewel sustainable?
There are so many things on that checklist. When it comes to ethical jewellery, there are many requirements to look at; who makes it? What are its components and materials used? Transparency within the supply chain is so important and in 2023, it is crucial to make sure the person creating the jewellery is also treated fairly and eco-friendly techniques are adopted during the entire process.
Our latest pick for sustainable jewellery brand:
Guess who recently joined the sustainable conversation? Prada debuted 'Eternal Gold' – the first truly sustainable fine jewellery collection using 100% certified recycled gold. It is also embedded in sustainable practices that inform 21st–century luxury alongside time-honoured artisanal techniques, precious gems and materials. It reflects Prada's wide-ranging commitment to conscious and responsible practices across every facet of its business including the shift of Prada's total nylon production to its innovative sustainable recycled Re-Nylon.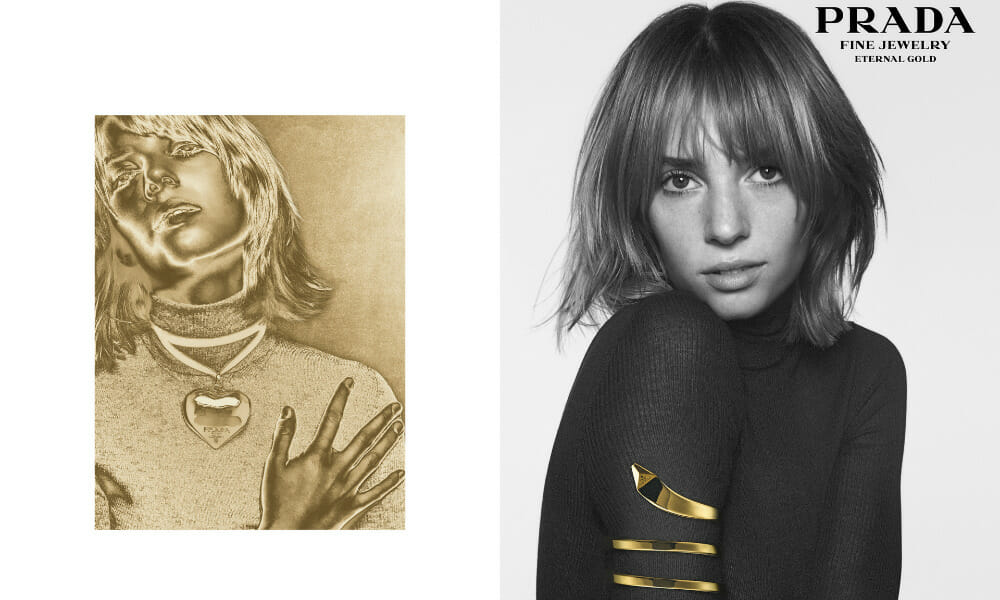 What sustainable material is Prada using?
100% certified recycled gold, meeting the 'Chain of Custody' standard set by the Responsible Jewellery Council. The recycled gold is drawn only from eligible recycled material sources, in compliance with due diligence – including industrial gold, and post-consumer precious objects. Prada partners exclusively with those suppliers of precious metals and stones who meet the highest industry standards concerning human rights, labour safety, environmental impact, and business ethics. Prada expands the concept of traceability of diamond origins that is conventionally only possible with stones of 0.5 carats or larger to stones of all sizes. It also extends through the entire value chain from mining to cutting, setting, and polishing, every step of every diamond's life can be traced.
A jewel's philosophy is one of transparency.
In a ground-breaking new step for fine jewellery, records of this verification have been logged on the Aura Consortium Blockchain ́s platform and can be accessed by Prada fine jewellery customers who also will be able to verify the authenticity of their pieces. The journey of individual pieces will be accessible to Prada's clientele, allowing them to trace the provenance of every aspect. This radical transparency on origins, sourcing and production chains gives a modern consciousness to fine jewellery, shifting outdated industry standards to mirror societal change.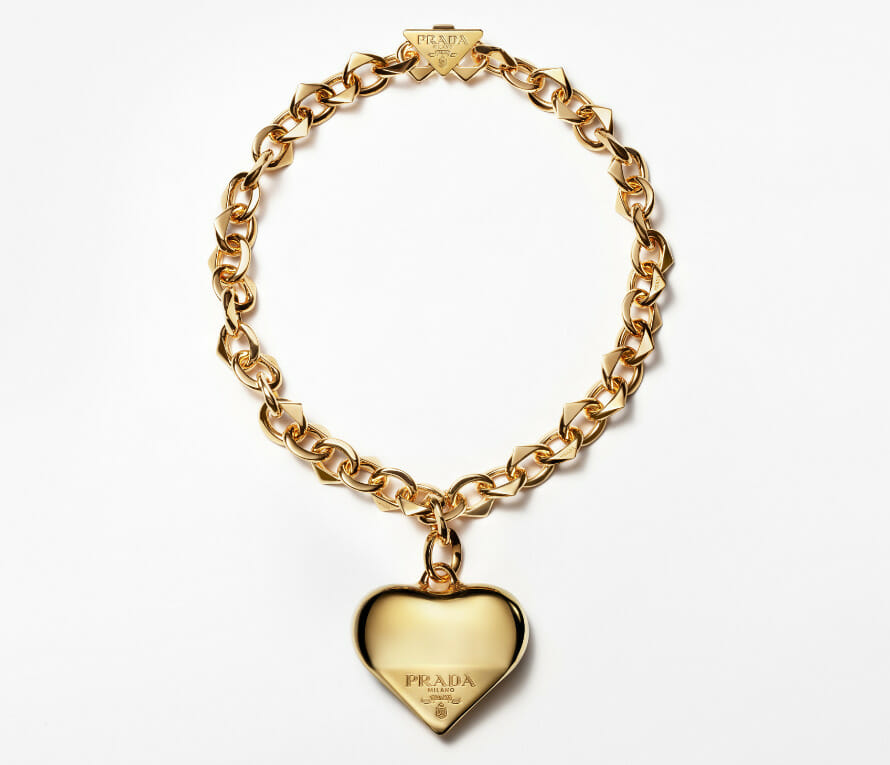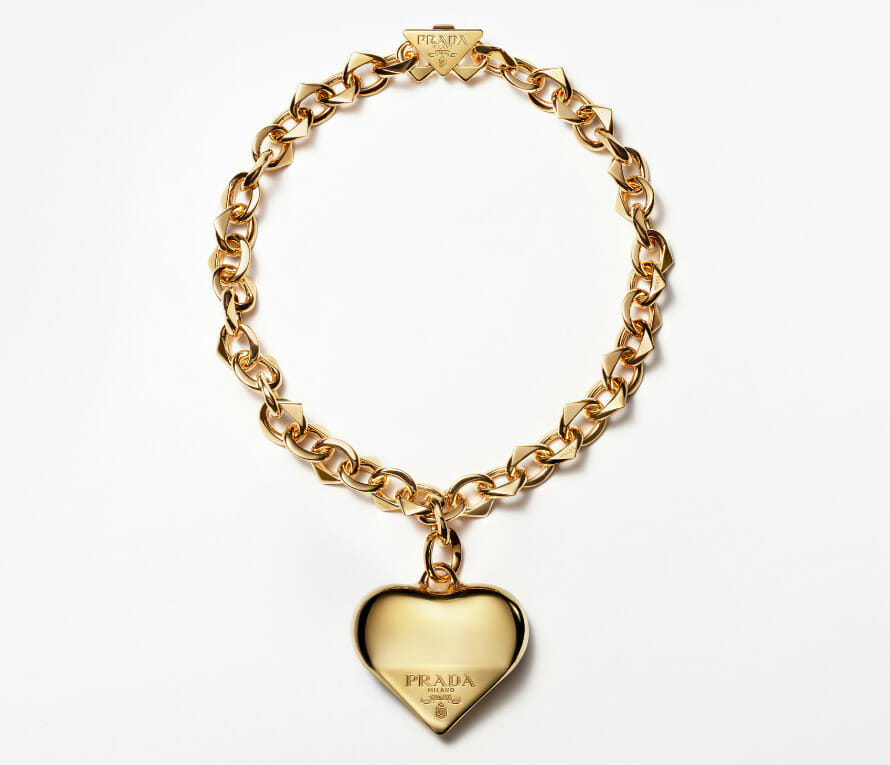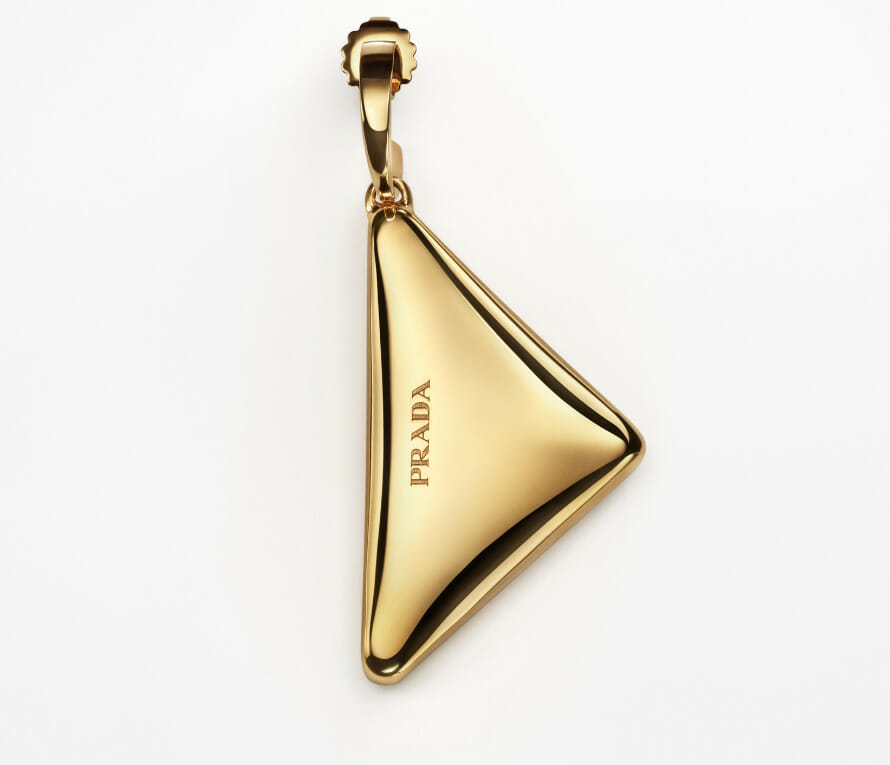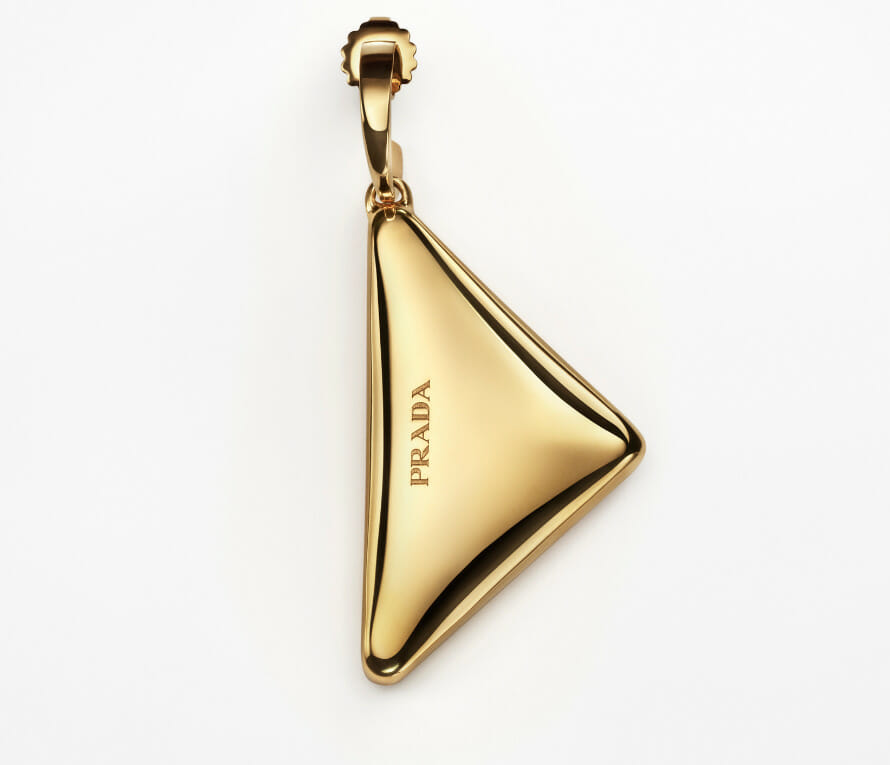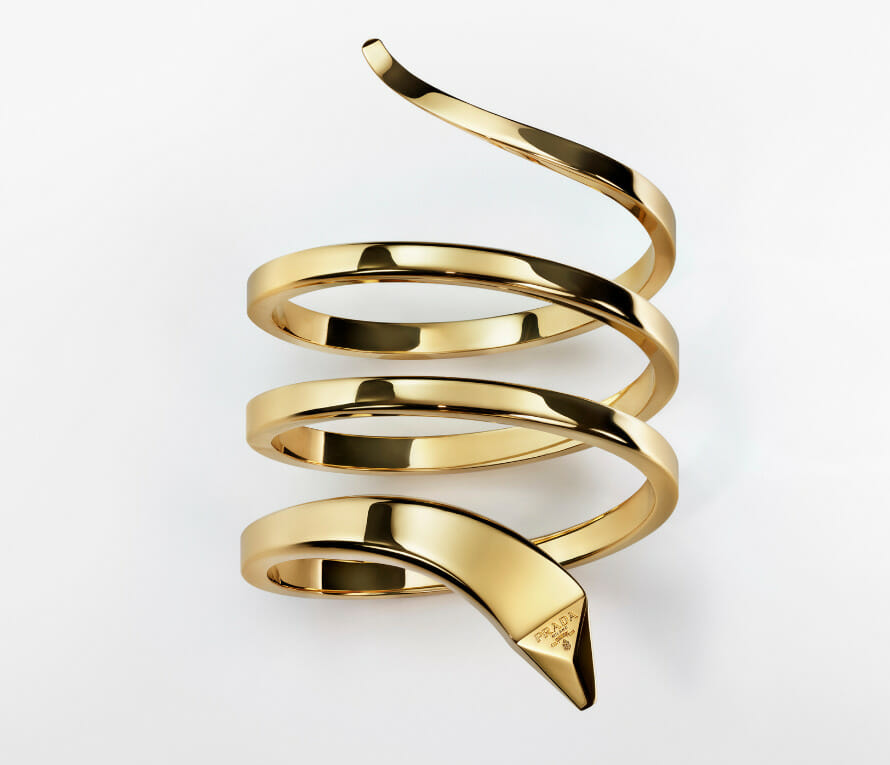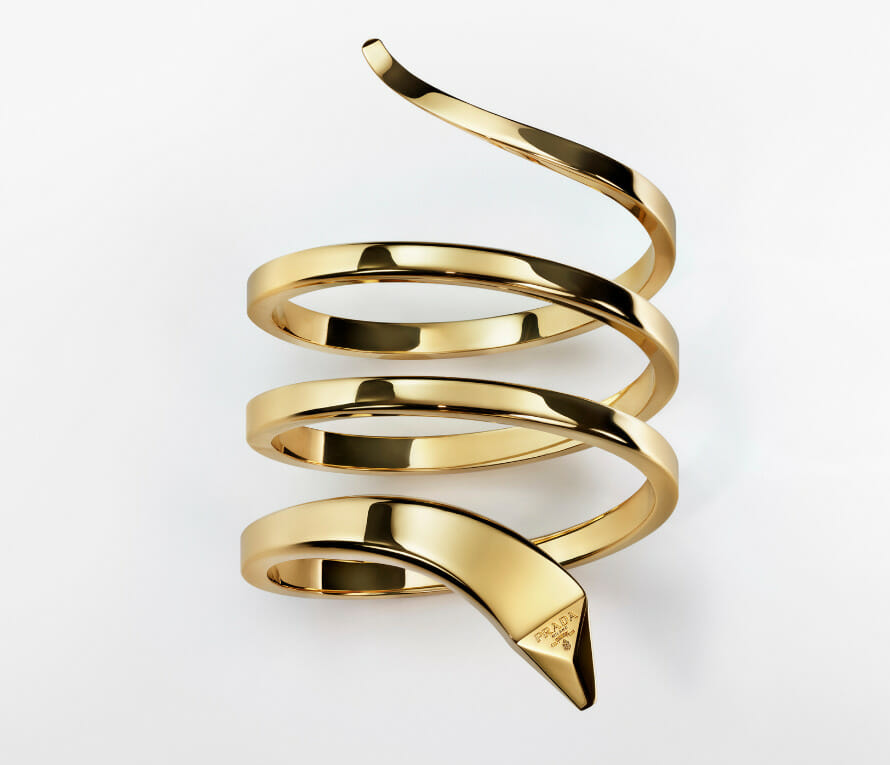 'Eternal Gold' a modern Heirloom?
These neo-classic, everlasting pieces include snake bracelets, heat motifs, chain necklaces, and ribbon chokers that define shapes and forms of fine jewellery that are also signs and symbols of affection. Gold is the focus, an ancient but timeless material used in its true form and colour, an honesty of metal that reflects the transparency of Prada's supply chains. Prada's own archetype, the triangle, is traced in every piece – an affinity found between Prada's triangle and the diamonds' facets. The triangle appears as a clasp closure, earrings, and pendants, while its angles shape chain links and hearts, or the head of a snaked bracelet. Proportions are reconsidered – pendants are blown up, chain links exaggerated to create impact.
ALSO READ: GEMFIELDS BUILDS A NEW BRIDGE WITH DONNA HOURANI.