For the month of March, aquamarine not only shines in a stunning blue hue but it's a great aid for meditation as well. Believed to be a symbol used to calm energy, reduce stress and cleanse your aura, the factors of aquamarine makes the medium the most desirable ones.
Here, we hear from the Gulf Institute of Gemology's Luxury Academy Director, Eva Kountouraki, about some fun facts on aquamarine:

The term aquamarine first appeared in the early 1600s and was immediately accepted, as it successfully describes the oceanic beauty of this gem. Aquamarine reminds us of the transparency of a calm and clear sea.
Ancient civilizations admired and valued aquamarine and used it as a symbol of joy, vitality and everlasting youth.
Ancient Romans would carve animal-shaped statues out of this mineral in order to reconcile enemies, while ancient Greeks considered it to be a protective amulet for sailors that would ensure them a safe sail.
Aquamarine is one of the most elegant gemstones that exist and a very famous member of the beryl species, second only to the king of greens, the emerald beryl.
Today, most aquamarines we find in the market have undergone thermal treatment in order to remove the yellowish secondary colour – which our eyes perceive as green – and leave a purer blue hue.
Now, discover some of our coveted jewellery pieces set with aquamarine…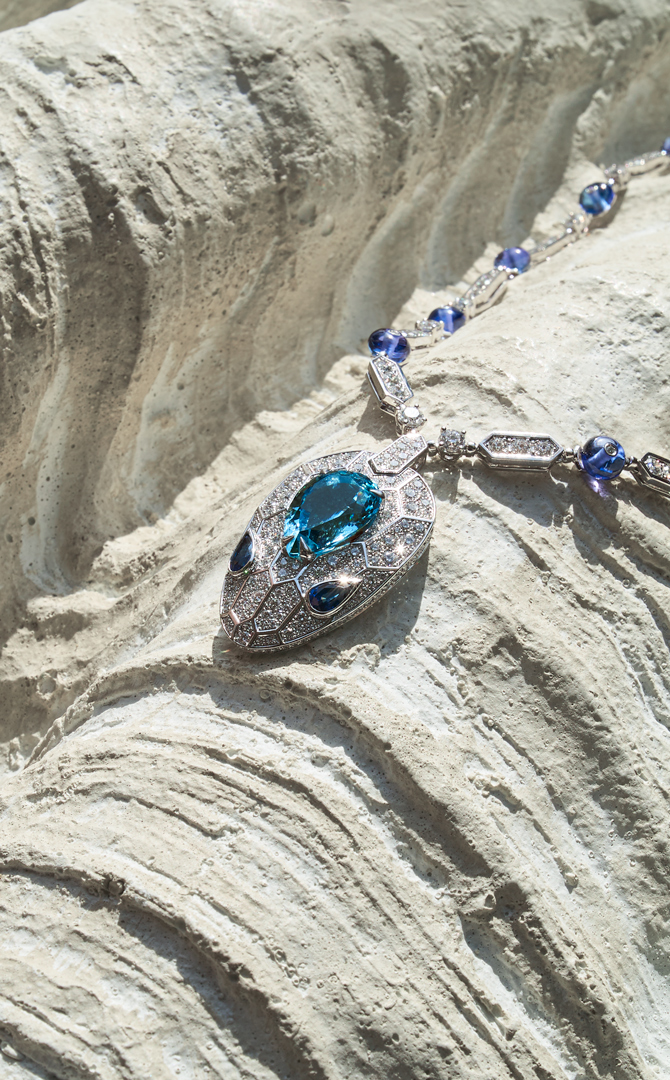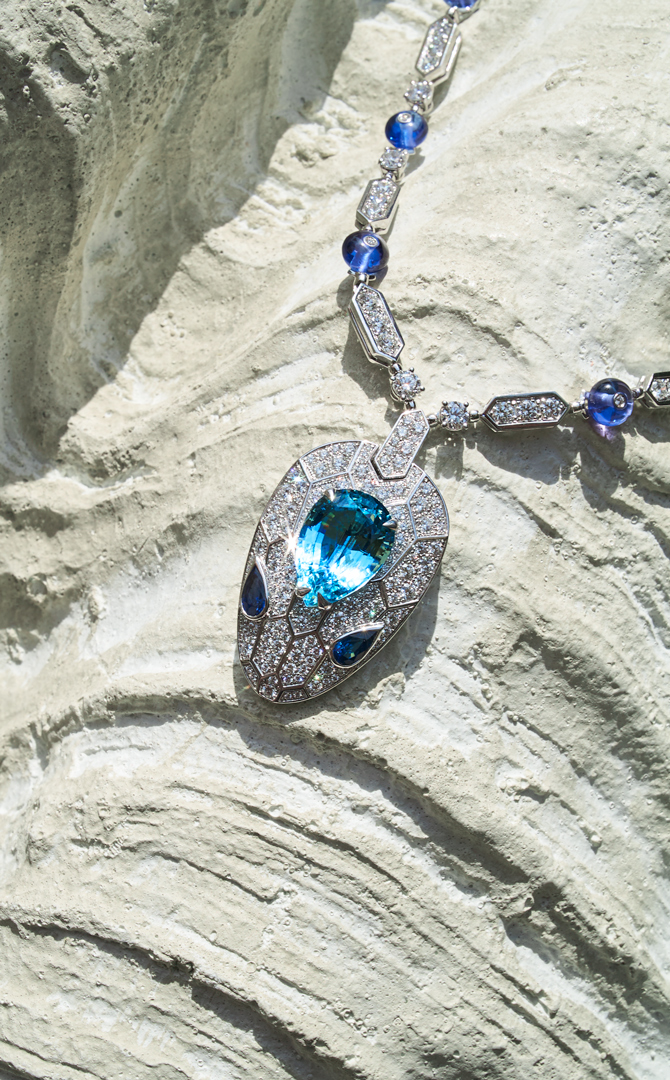 BVLGARI High Jewellery Serpenti Necklace in White Gold set with 1 pear-shaped Aquamarine (9.63ct), 2 pear-shaped Sapphires (1.26ct), Tanzanite beads (27.29ct) and pavé Diamonds (11.98ct)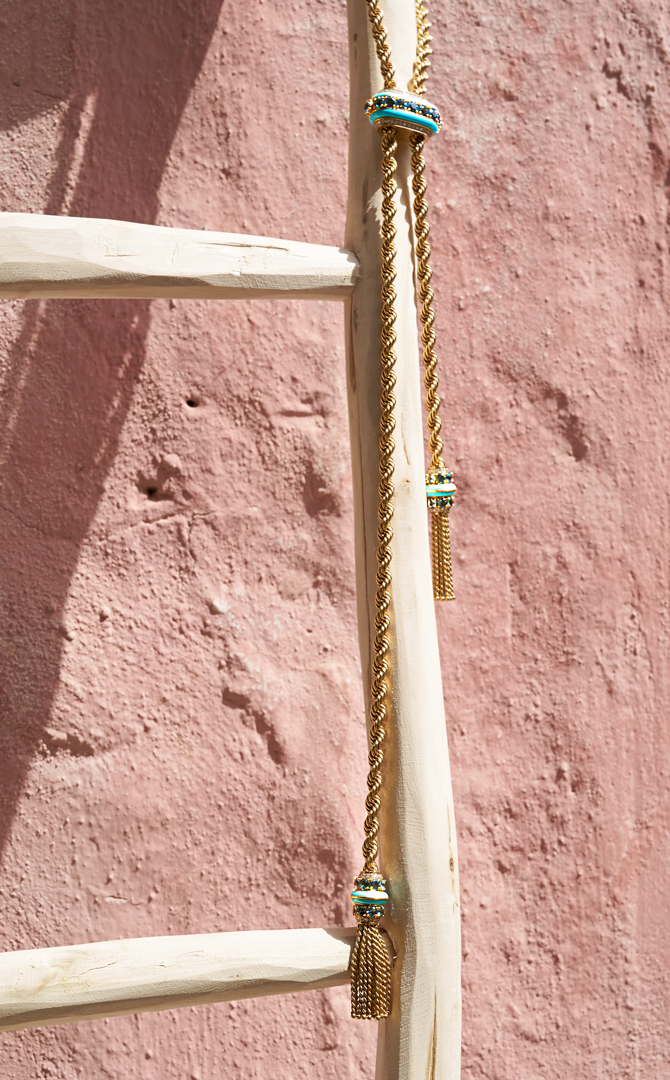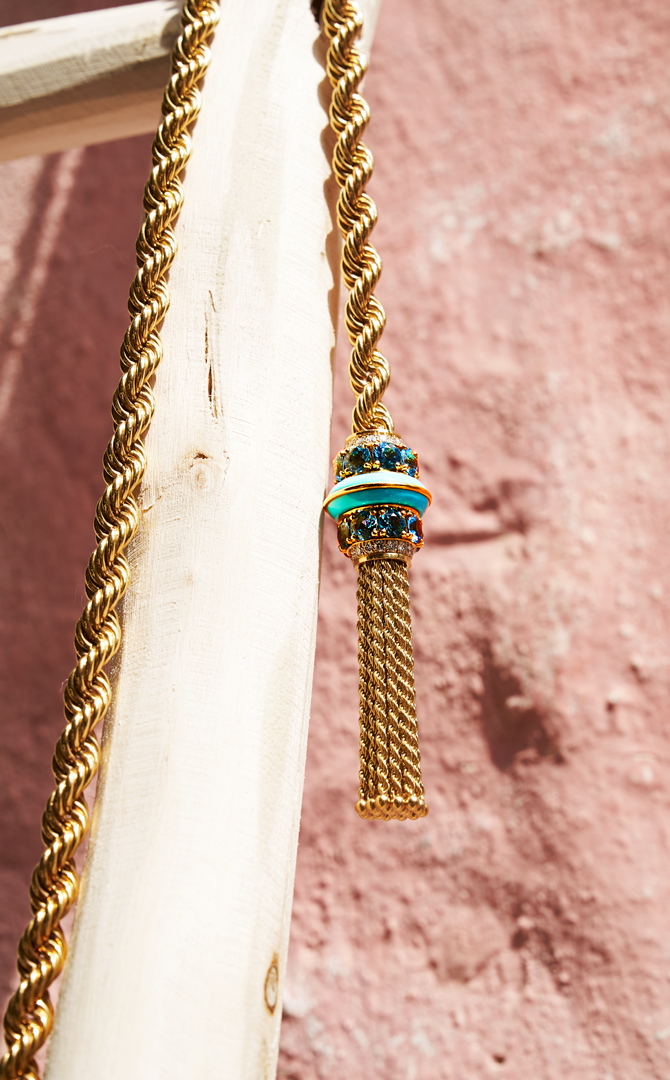 Van Cleef & Arpels' Liane Long Necklace set with yellow gold, aquamarine turquoise and diamonds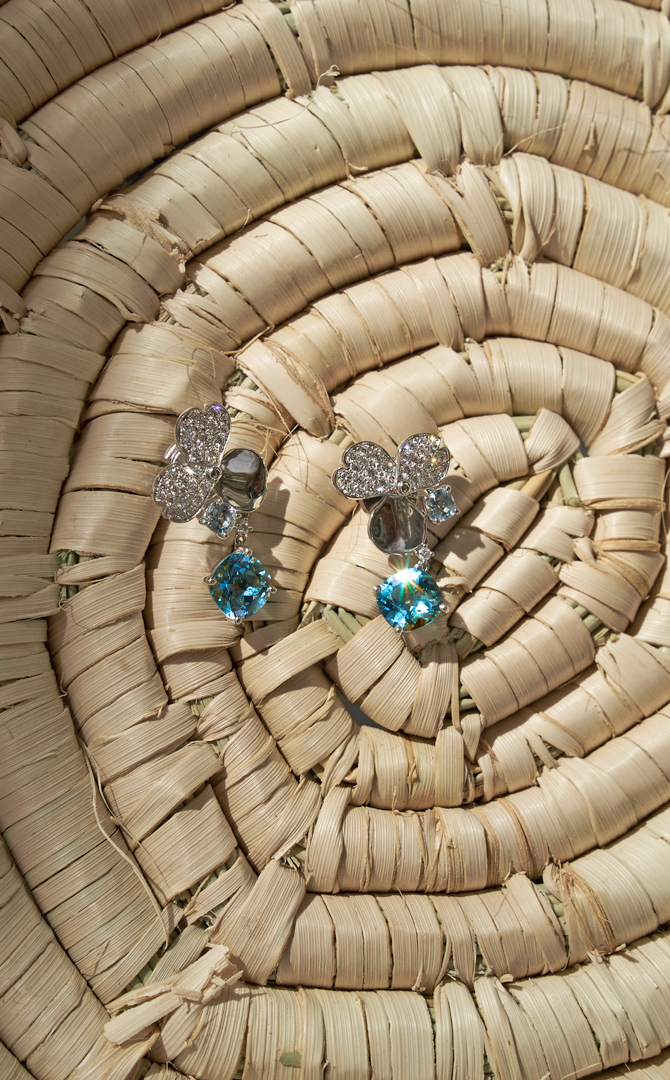 Tiffany Paper Flowers aquamarine single drop earring in platinum with diamonds
Tiffany Paper Flowers diamond and aquamarine flower ring in platinum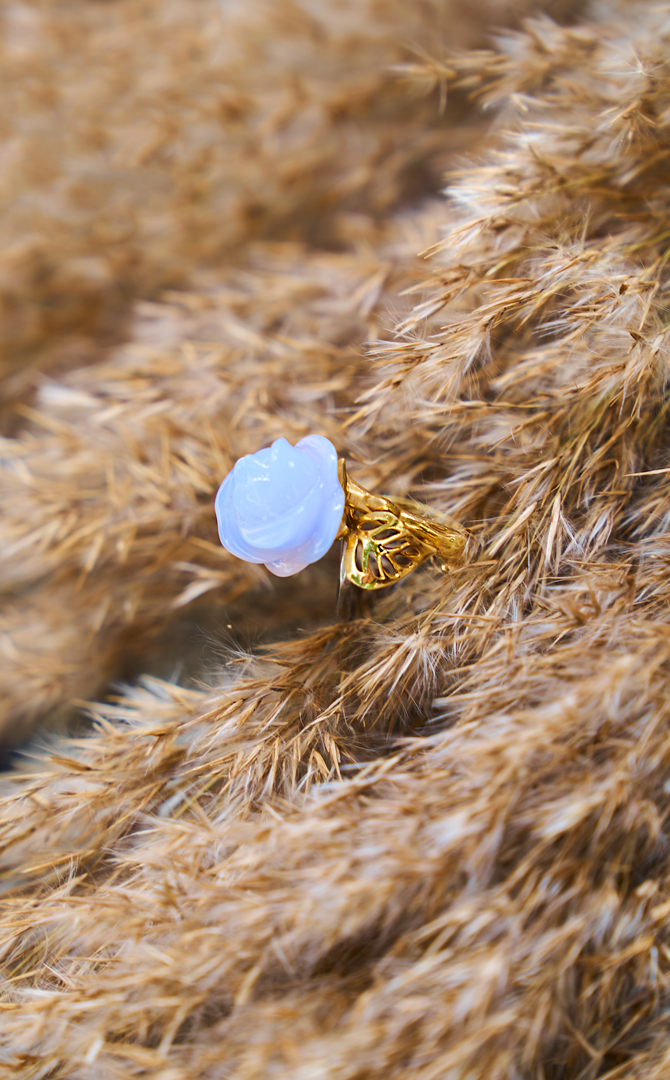 Rose Dior Pre Catelan ring by Dior Fine Jewellery
Now, discover Bvlgari X Sheikha Fatima bint Hazza bin Zayed Al Nahyan's High Jewellery Jannah line.
Photography: Maximilian Gower | Location: Tribe, The Courtyard