Buckle up, fashion lovers – FerriFirenze is about to take you on a wild ride with the global launch of their Emozione collection. This celebration of the contemporary vision of the Tuscan family-run maison draws inspiration from artistic movements like Art Deco and Art Nouveau, resulting in abstract design pieces that will leave you breathless. The collection's name says it all – Emozione, the Italian term for emotion. And boy, will you feel all the feels when you lay your eyes on these empowering and bold pieces. Drawing from Italy's architectural zeniths, FerriFirenze has incorporated geometrical marvels and details from various epochs of the country's design history into the collection's rings, earrings, bracelets, and pendants. Each piece features angular, linear silhouettes and mesmerizing patterns that will make you weak in the knees. Available in yellow gold in two versions with alternating diamond patterns, the Emozione collection is adorned with hand-painted, enameled details in light blue, green, navy blue, and black, as well as white gold. But what really sets this collection apart is the house's unique legacy of coveted artisan practices. Their master craftsmen have developed their own enamel technique, resulting in innovative motifs like the fashion-forward malachite effect.
Let's also not forget about the vibrant contrasts created by variations of yellow gold paired with champagne diamonds and white gold with white diamonds. The result is a collection that is as daring as it is beautiful, a true testament to FerriFirenze's mastery of their craft. Don't miss your chance to experience the Emozione collection in person available in FerriFirenze Pop-ups and Events around the world – it's a journey you won't forget.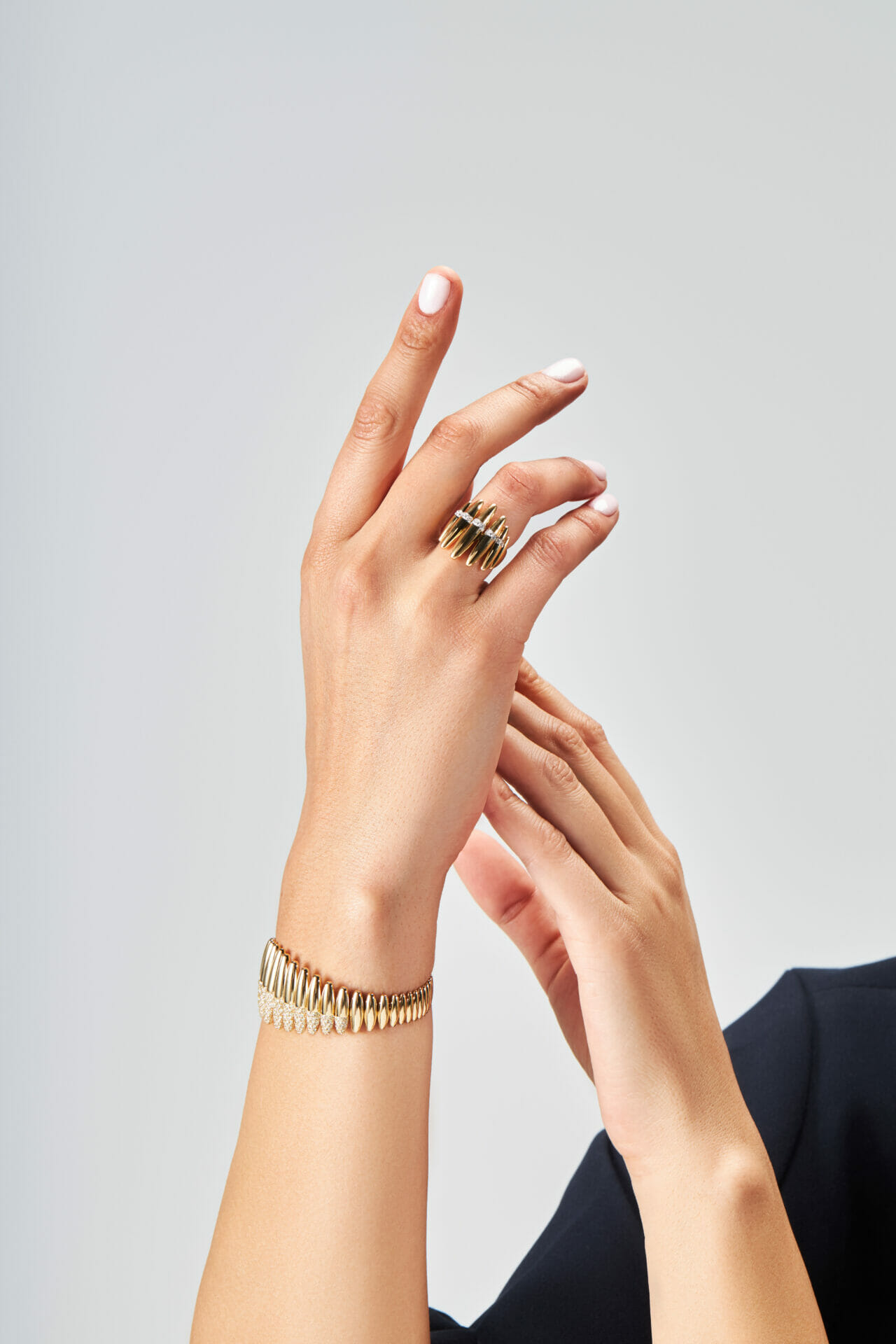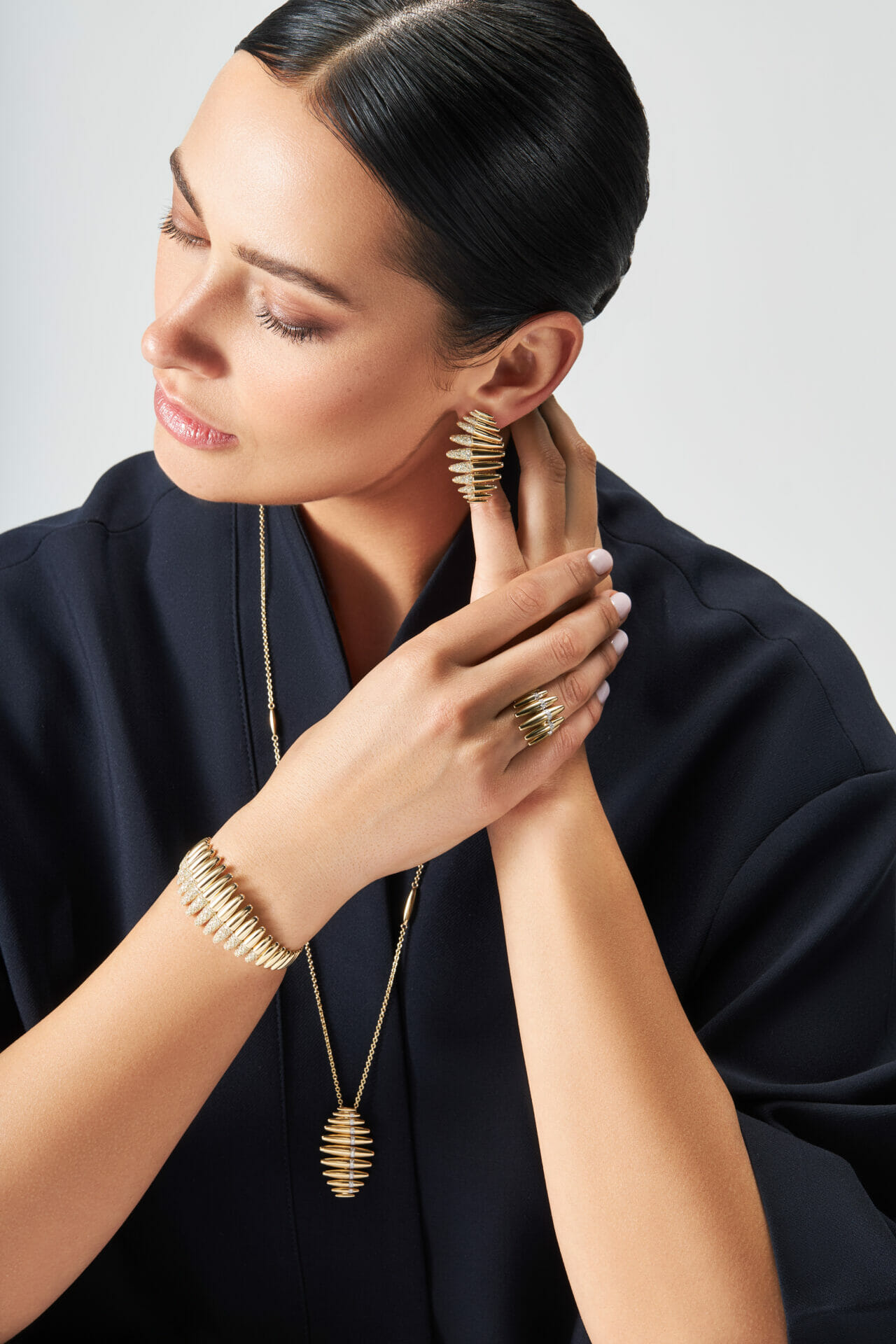 Two other Ferri Firenze collections worth shedding the light on are 'Bubbles' and 'Vito'. Of each piece is carefully calibrated to capture the playfulness of the bubbles, creating a sense of whimsy and joy that will brighten any ensemble. The Bubbles collection offers a fresh take on jewelry design, emphasizing simplicity and natural beauty. These pieces are perfect for those who appreciate the elegance of understated luxury and the power of a timeless design. Whether worn alone or in combination, the Bubbles collection adds a touch of magic to any occasion.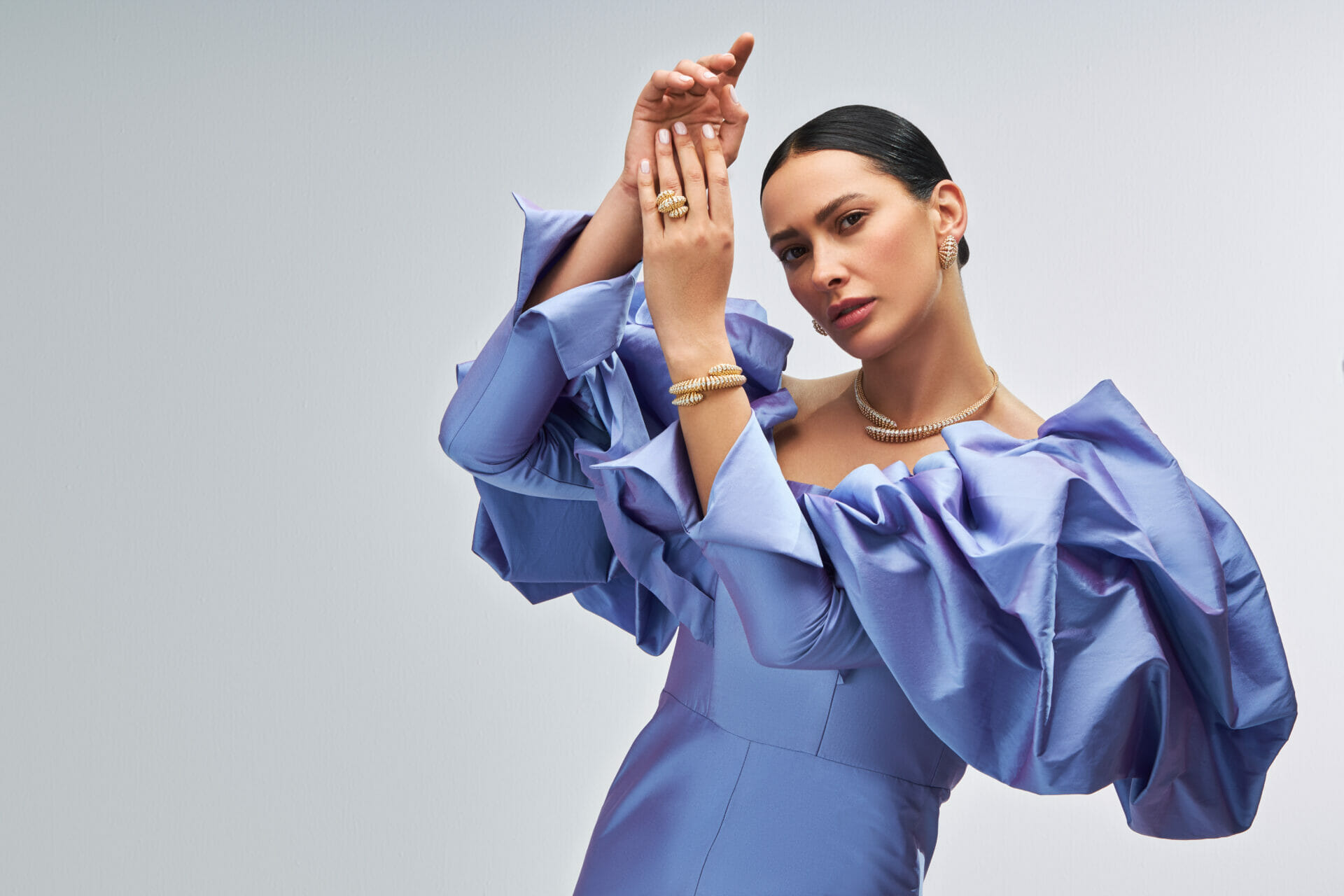 On another note, the FerriFirenze Vito collection is a journey through nature, a winding path that leads to the discovery of graceful curves and delicate contours. Like a walk under a lush canopy of soft green leaves, the necklaces, bracelets, rings, and earrings of the collection echo the twists, turns, hills, and valleys of life. With each piece etched with supple lines, the collection feels almost comforting to the touch, fluttering along the wearer's skin as time marches on. And what better way to mark one's progress than with the sparkle of diamonds? Each element of Vito is adorned with this precious gem, a shimmering reminder of each step taken on this unique path of life. Together, these elements form an elegant and unpretentious expression of one's identity.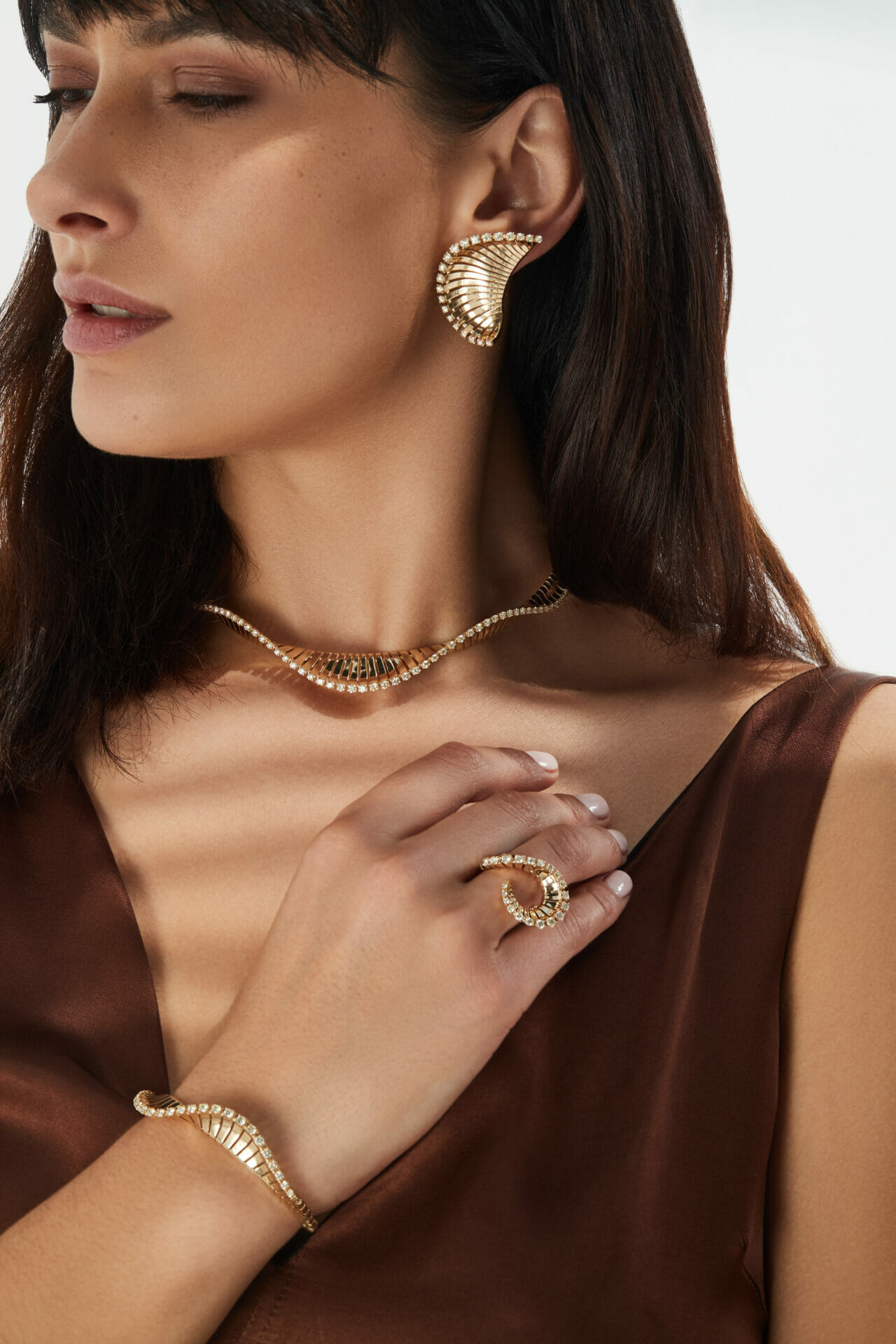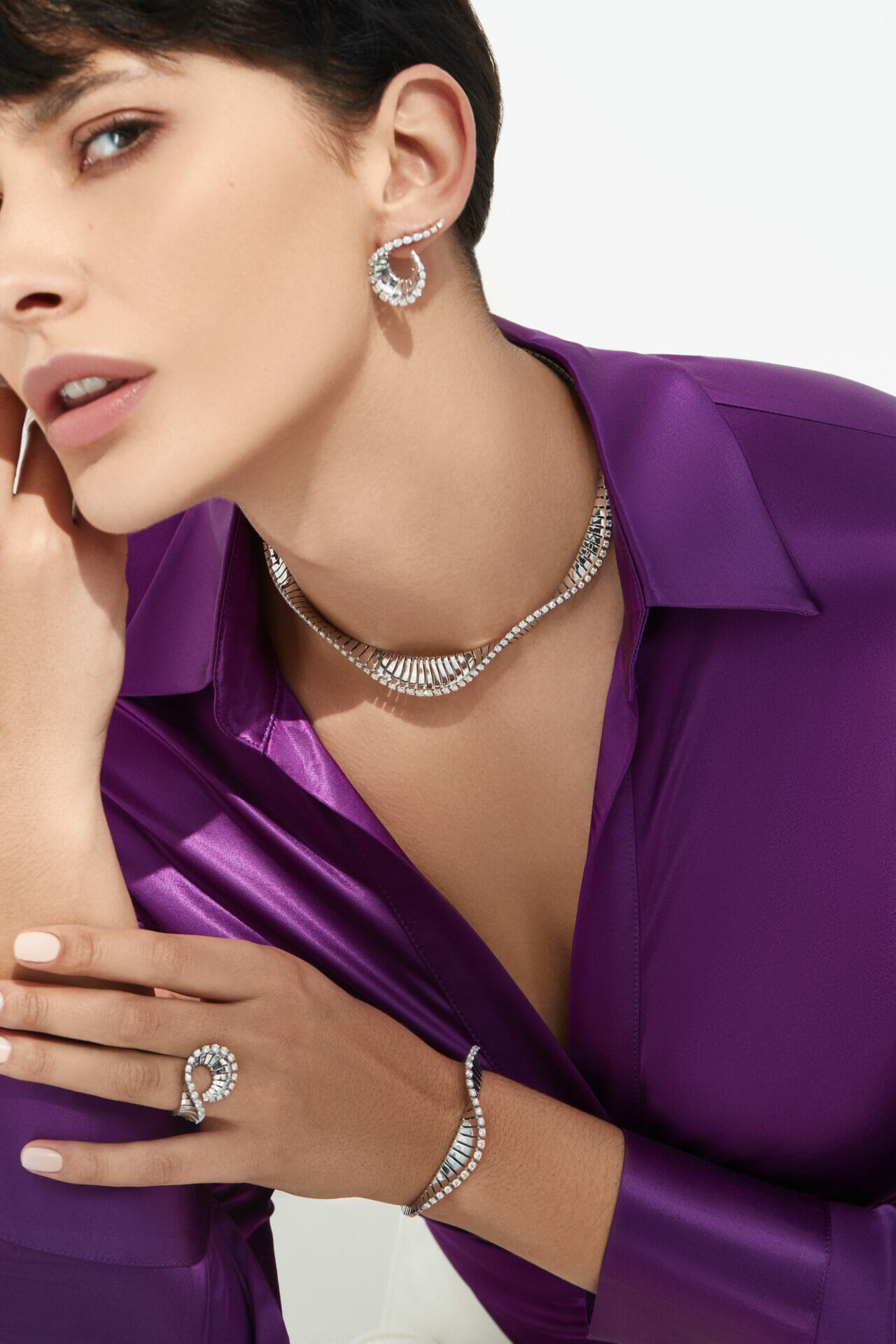 FerriFirenze is a luxury Italian jewelry brand that is steeped in history and heritage. Founded in Florence in the 19th century, the brand has a legacy of crafting exquisite jewelry pieces that celebrate the beauty and elegance of Italian art and design. From its roots in the Renaissance city, Ferri Firenze has grown to become a global icon of Italian luxury, renowned for its masterful use of precious metals, diamonds, and gemstones. The brand's designs are inspired by the natural beauty of Tuscany, with pieces often featuring motifs like flowers, leaves, and vines. Yet, despite its deep connection to tradition, Ferri Firenze also embraces innovation, with its master craftsmen constantly pushing the boundaries of their craft to create designs that are both timeless and cutting-edge. With its commitment to quality, artistry, and beauty, Ferri Firenze is a true testament to the enduring power of Italian art and craftsmanship. To celebrate the holy month of Ramadan, FerriFirenze is holding a Suhoor at the Mandarin Oriental Majlis Dubai from April 10th to 13th from 9pm till 2 am and flying all the latest collections from Italy followed by an event taking place at the Hilton Jeddah from May 8th till the 11th and Riyadh from the 16th till the 19th for Luxury Week in Faisaliah, the italian team will also travel to Kuwait for KIF Show from May 24th till the 29th.
ALSO READ: A TRIBUTE TO JAEGER-LECOULTRE'S REVERSO CHRONOGRAPH RIGHT FROM WATCHES & WONDERS 2023.