#1 Dare to break the rules.
True to its rebellious spirit, the Maison fearlessly experiments with layering, intertwining necklaces and bracelets from its legendary collections in a symphony of precious metals. Multiple facets of a single masterpiece converge, resurrecting the stacking trend with newfound sophistication and meticulous finesse. Adornments break free from convention, boldly owning their place as striking statement pieces, available in an array of rebellious hues: radiant yellow gold, captivating rose gold, and timeless white gold.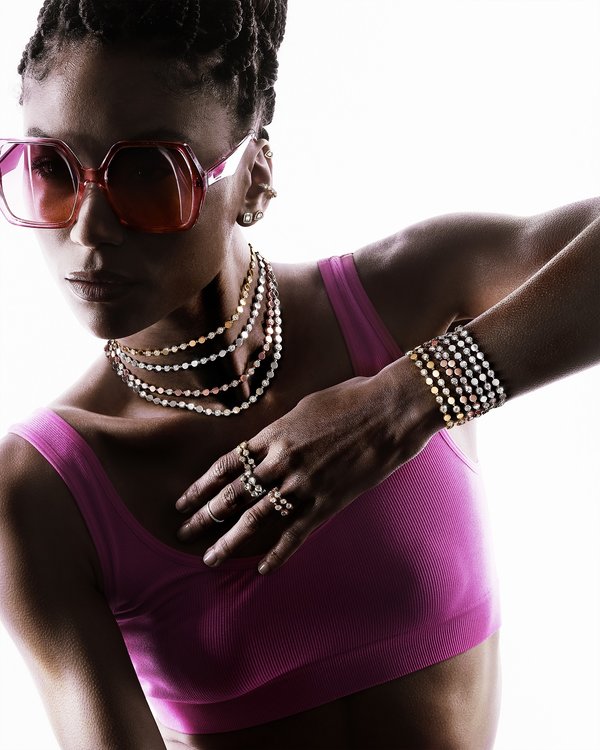 #2 Diamonds love colors: Experiment with both.
Embrace audacity this summer like never before, pairing your beloved gems with vibrant, colorful ensembles. Each garment amplifies the radiance of the jewelry, and in turn, the jewels illuminate the attire. Together, outfits and accessories compose a liberating symphony, dancing to the summer's rhythm.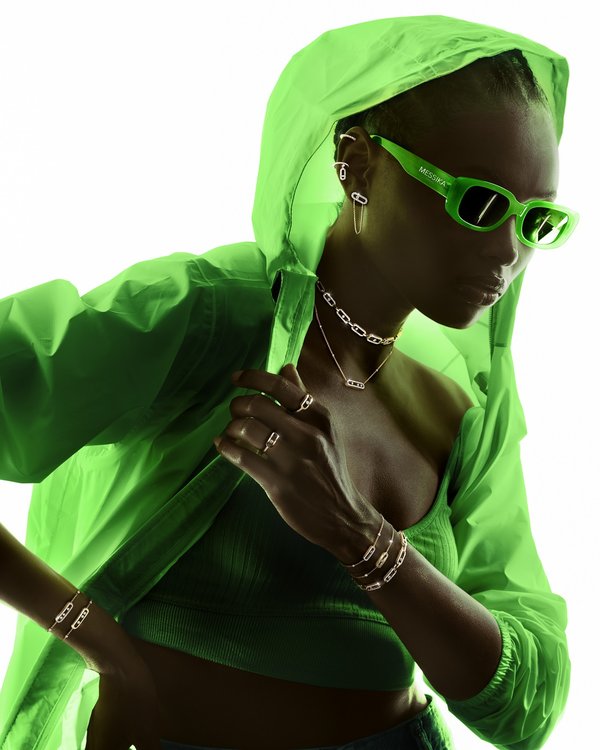 #3 Learn all about the Creole trend.
Valérie Messika unfurls her artistic prowess, breathing new life into the Creole earring trend through the mesmerizing Move Link Hoop. Bedecked with the Maison's revered motif and studded with a constellation of Messika's signature pavé diamonds, this earring redefines the creole aesthetic with a dash of 1990s nostalgia. An ode to carefree spirits and those seeking vibrant adventures, it's the emblem of a technicolor summer escapade.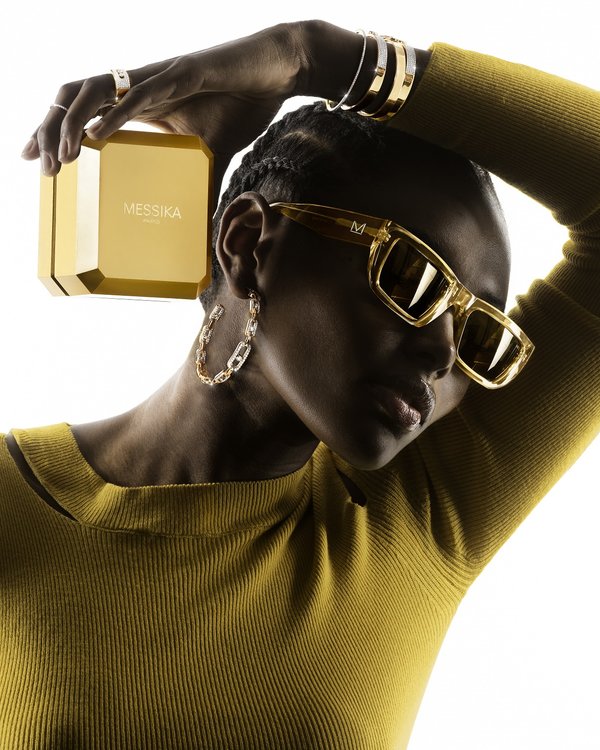 #4 Oh so fine bracelets.
Locked and loaded for the sizzling summer essentials: Slip on those sleek diamond bracelets, the veritable rockstars of this campaign. Unleash the inner rebel with the fresh lineup of precious chain bracelets and the irresistibly bewitching Lucky Eye charms, available in turquoise and malachite renditions that'll have you absolutely hooked. These babies are more than accessories; they're an extension of your identity. Rock them whether you're rocking a swimsuit, embracing a kaleidoscope ensemble, or owning the sultry summer nights. These pieces aren't confined by time or place; they're your untamed companions for every moment, every mood.
#5 Jewelry is a reflection of YOU.
Igniting the scene with electric energy, the fresh-out-the-oven Move Link Messika collection smashes norms, manifesting in a captivating array of styles that challenge the status quo. Say hello to the modern, boundary-blurring rendition of the chain bracelet; these Move Link masterpieces are poised to dominate the scene. With a fearless twist, Valérie Messika gives her iconic Move motif a rebellious overhaul – a calling card for the Maison's audacious spirit. This is urban couture for the fierce and confident souls; jewelry that scoffs at convention and embraces its everyday edginess, the perfect complement to your effortlessly cool, casual vibes.
ALSO READ: