Cartier continues its streak of encompassing playful design codes to its collections – especially those that incorporate animals into its humorous and intricate designs. And its latest Indomptables de Cartier collection is proof.
Fantastical forms of animals, savoir-faire and the brand's rich history come together in a new collection that is innovative, surprising and playful. The tiger, zebra, giraffe and crocodile (four animals that are characteristic of Cartier's menagerie) are overruled by the Maison's ultimate emblem, the panther and reimagined in a plethora of unique jewellery and timepieces.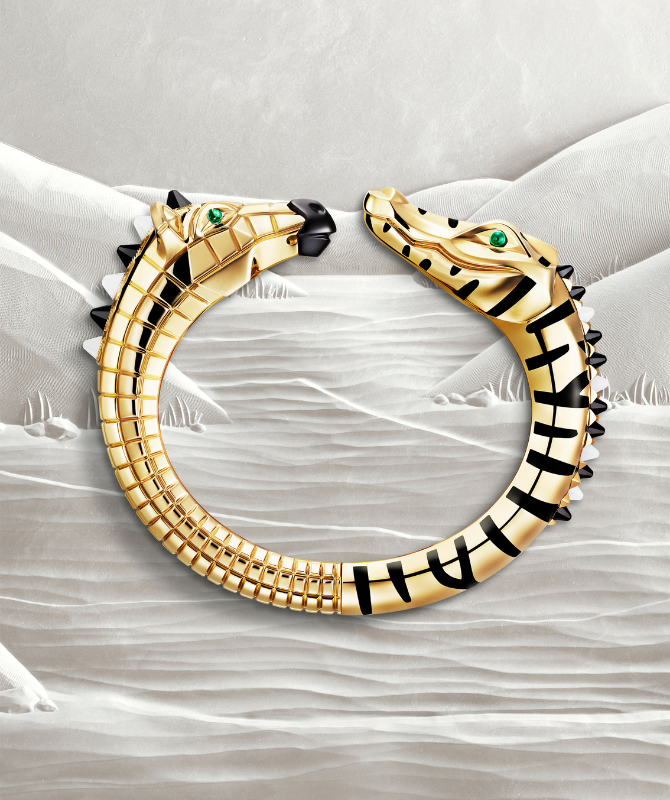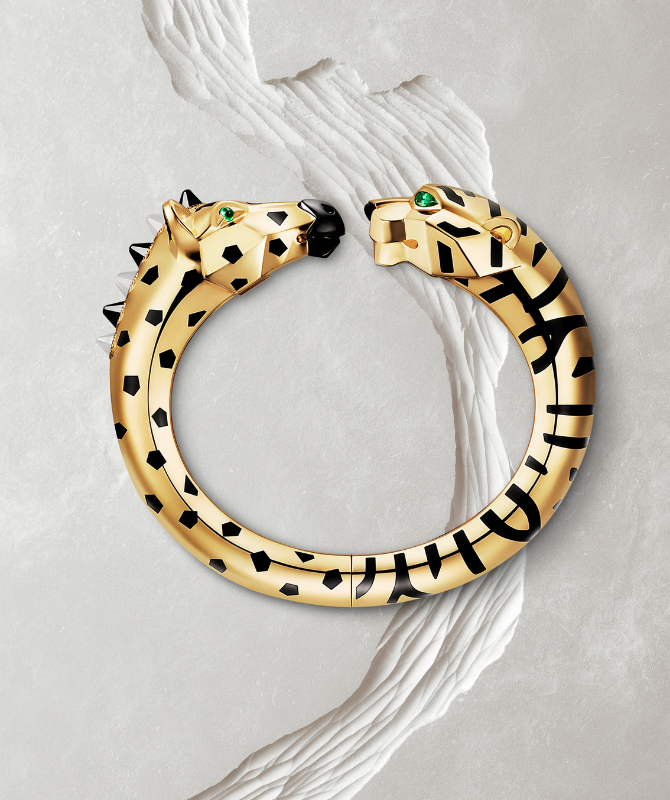 In the 50s and 60s, these head-to-head chimaeras or panthers became popular thanks to strong-willed women who embraced them with style and Cartier is reviving a new facet of these animals that are increasingly powerful and graphic. Five bracelets are available in either white gold paved with diamonds or in all yellow gold. In the all-diamond versions, the tiger comes face-to-face with the giraffe and the crocodile with the zebra. In the all-yellow gold versions, the zebra is paired with the panther or crocodile and the tiger with the giraffe.
"With their shapes, colours, forms, and effects of volume and stylisation, the tête-à-tête bracelets of the collection reveal an unprecedented dimension of Cartier's menagerie and its symbolic power," explains Pierre Rainero, Director of Image, Style and Heritage. "Animal jewellery has the ability to reflect the personality of its wearer, as well as their mood, attitudes and character traits. It's an opportunity to deliver a message."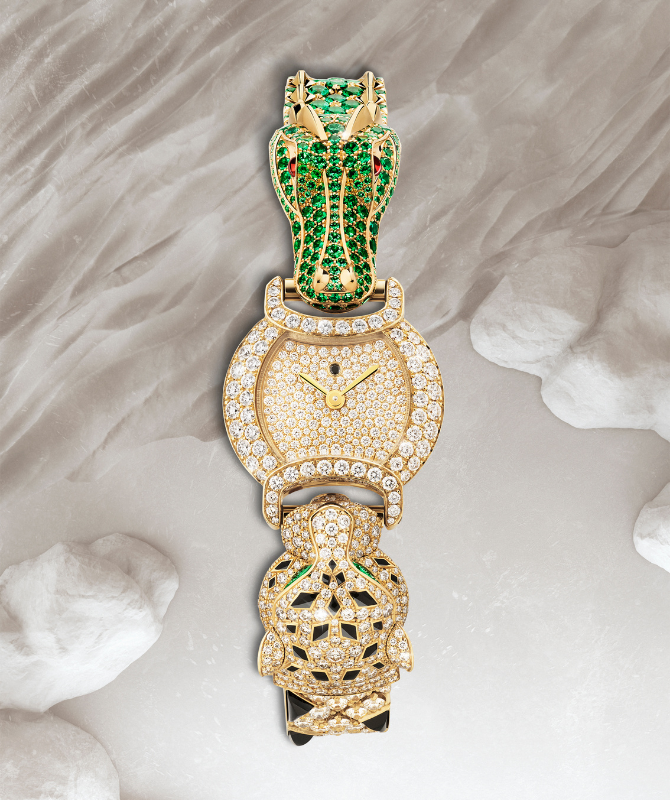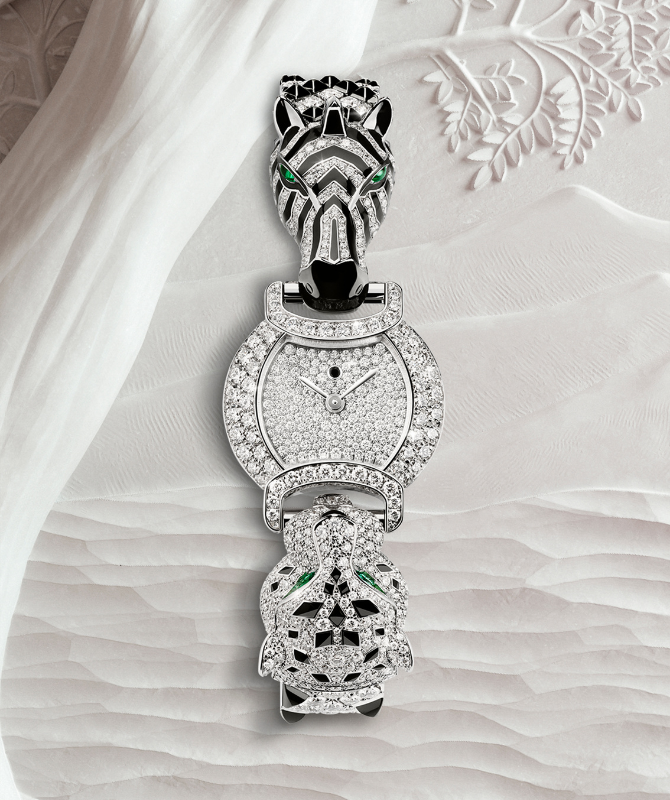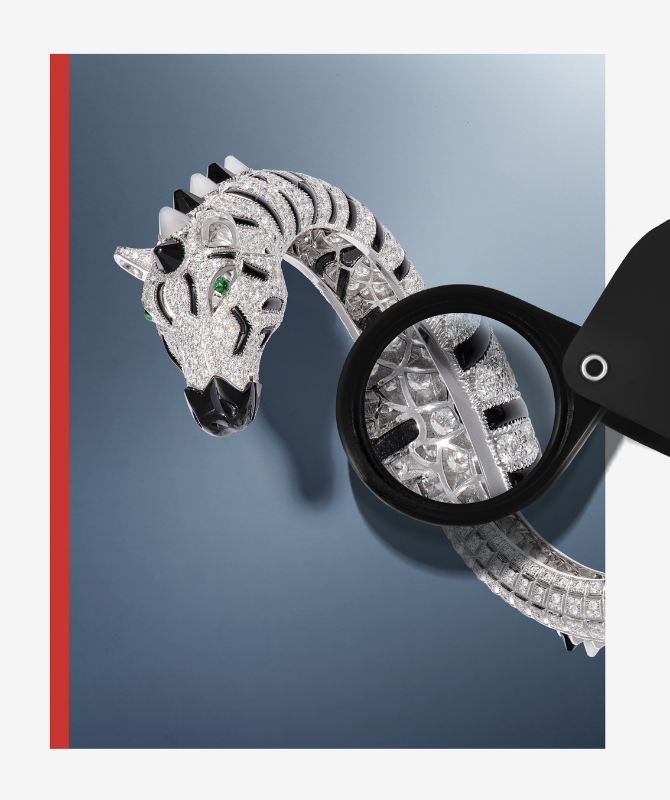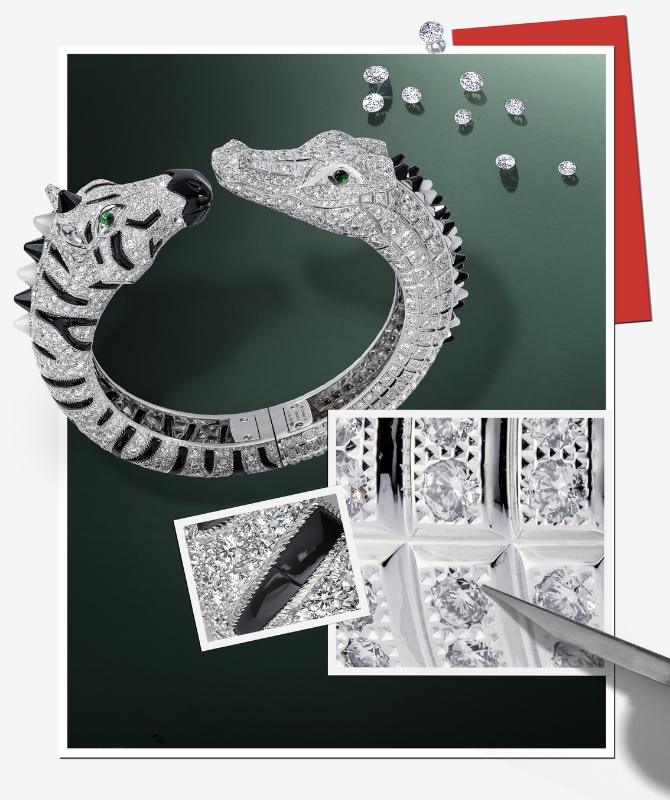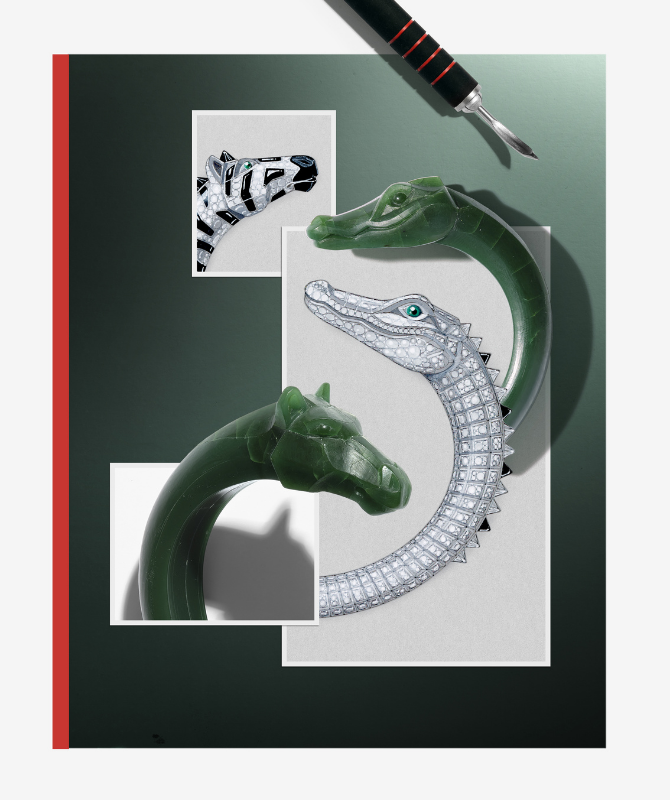 Essentially, the concept behind the collection is tête-à-tête-inspired jewellery. Bracelets, necklaces and watches contrast animals from Cartier's fauna and are characterised by its ultra-realistic design that emphasises the depth of every detail.
With ten spectacular pieces, they all truly bear the naturalist hallmark of the Maison.