This extraordinary 42mm timepiece, a testament to Audemars Piguet's infinite inventiveness, seamlessly blends ancestral savoir-faire with futuristic marvels. Its intricate openwork design showcases the boundless creativity of the Manufacture, while transcending the world of complications. Audemars Piguet forges a profound connection with diverse cultural universes. Drawing inspiration from the vibrant tapestry of pop culture, this model embodies the brand's insatiable quest for fresh influences.
A true collector's gem, the Royal Oak Concept Tourbillon "Spider-Man" is a limited edition treasure, meticulously crafted to a mere 250 pieces. In a beautiful act of benevolence, an exclusive timepiece accompanies this collection, poised to be auctioned for the greater good. All proceeds will support the noble causes championed by the First Book and Ashoka organizations, empowering young minds to create transformative change and spread a positive impact.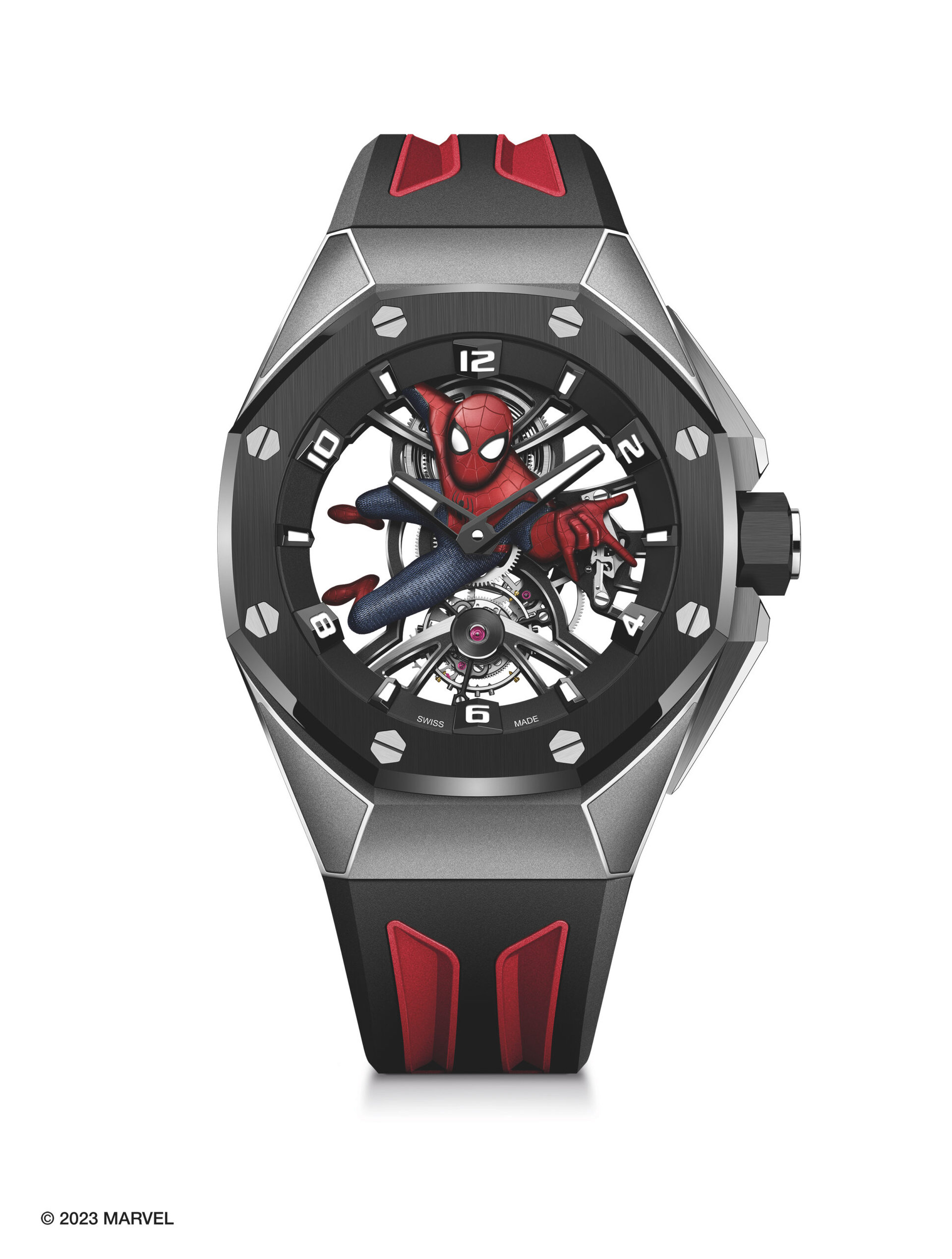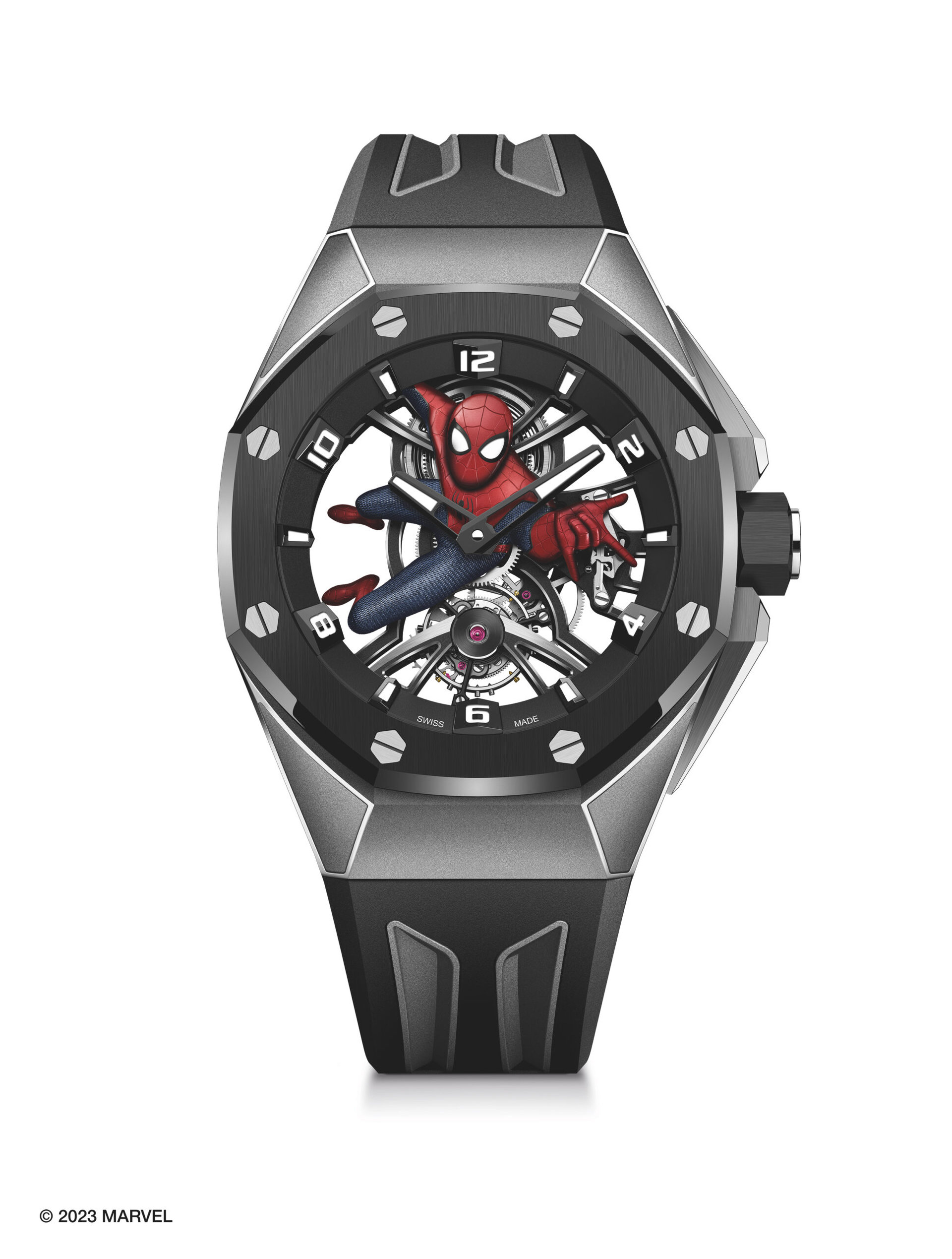 ALSO READ: DIVE INTO SARAH BAHBAH'S CREATIVE UNIVERSE IN FEW QUESTIONS.