When Virgil Abloh first made his debut as the creative head at Louis Vuitton, we knew we'd in for a treat. For Spring/Summer '21 in particular, he introduced the LV Chain Links necklace and ever since, it has become an iconic jewellery model for the maison.

Inspired by traditional link necklaces, the multi-hyphenate has revisited the jewellery piece and created a series of limited LV Chain Links necklaces that represent 12 different cities.

The 12 necklaces in total will be released in each of the cities around the world, in a limited, numbered edition of (you guessed it), 12 pieces only. In April, the Dubai exclusive chain will be revealed.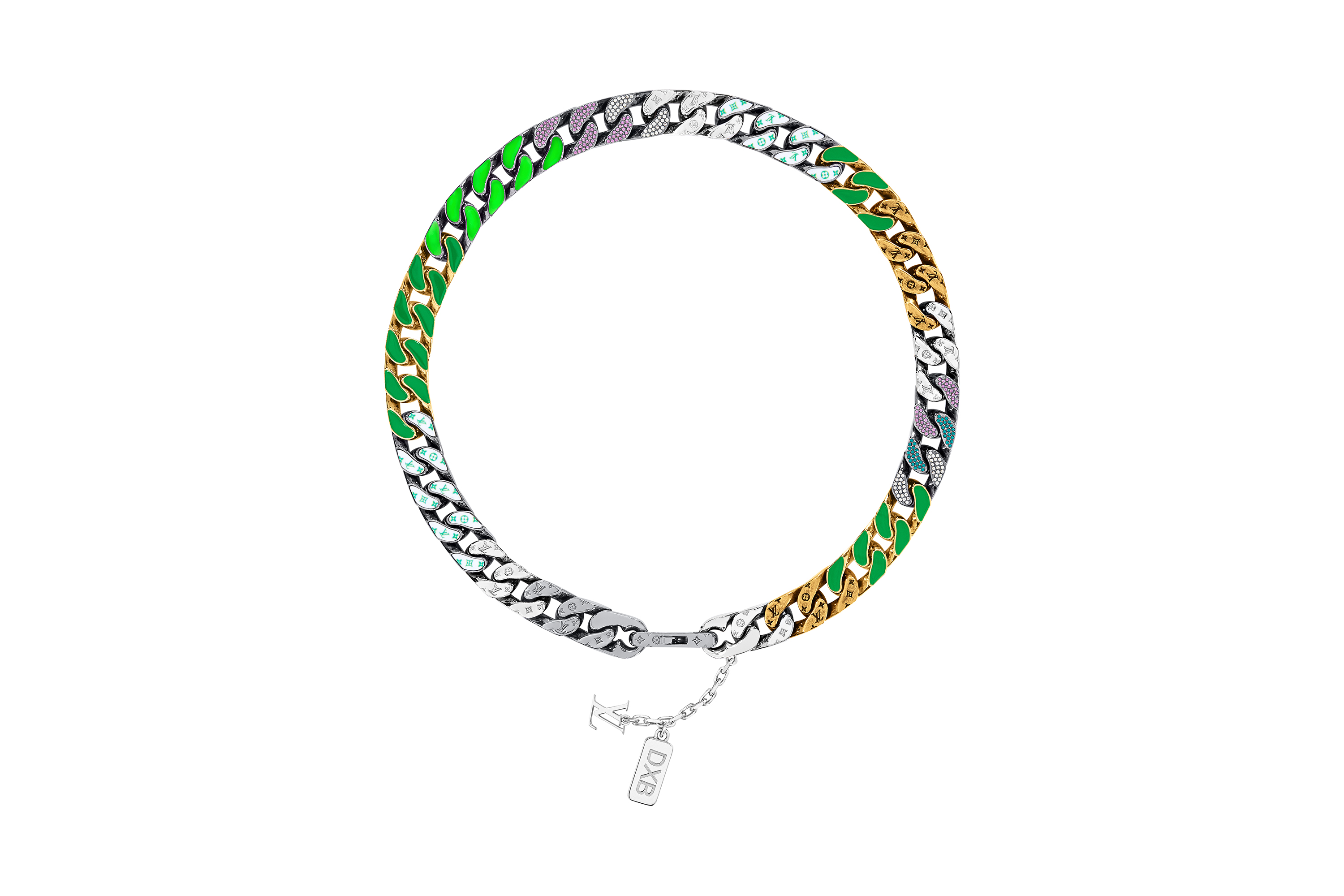 Crafted with coloured crystals, enamel, plexiglass inserts and monogrammed patterns, each necklace's destination will feature a unique and distinctive pop colour combination, as well as a special plate engraved with a three-letter code for the name of the city.

In addition to Dubai, the other cities include Paris, Los Angeles, Shanghai, London, Chicago, Milan, Tokyo, Seoul, Hong Kong, Singapore and Miami.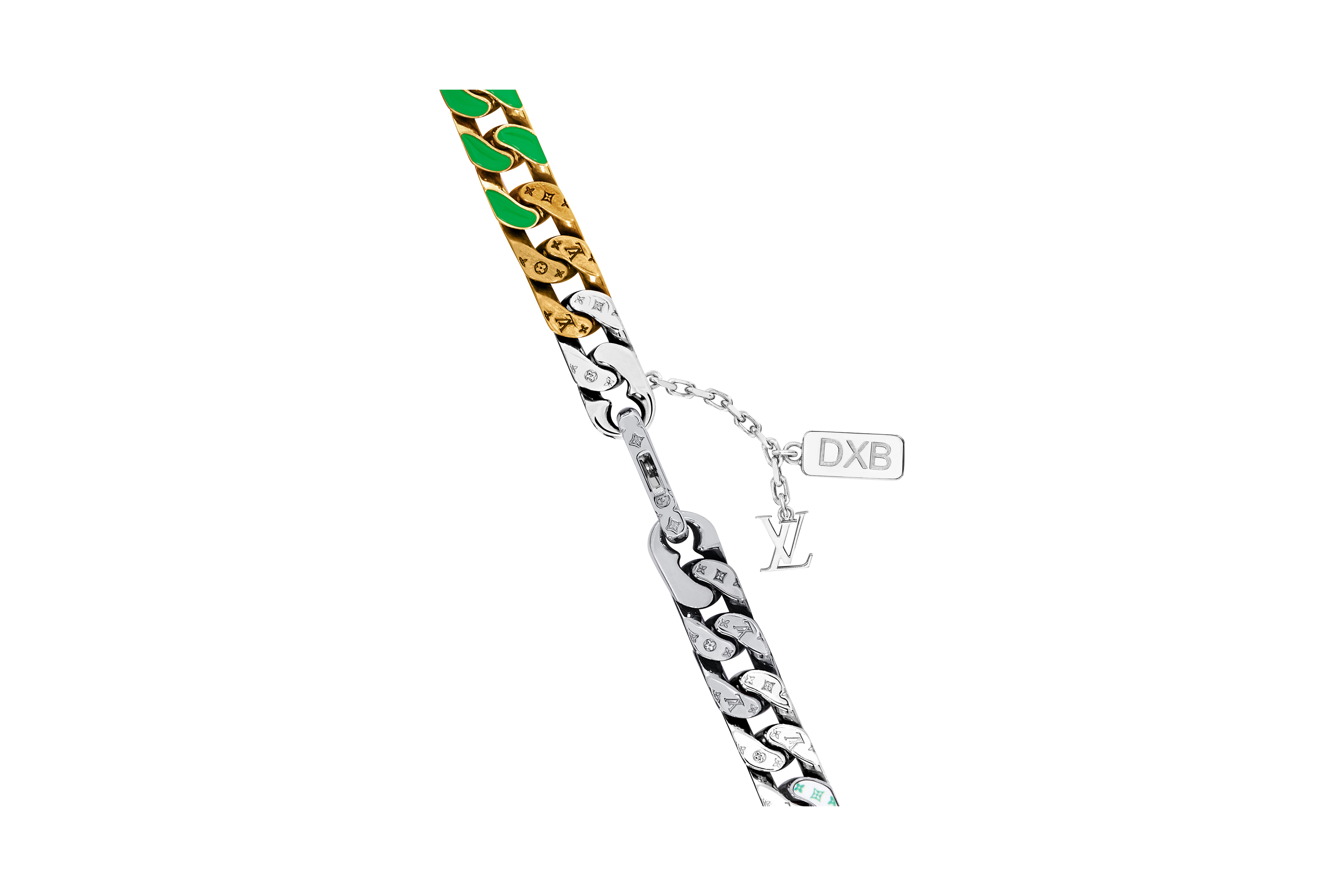 Designed to become collector items, the 12 necklaces are sold in highly original pouches, made from the recycled fabrics of the Spring/Summer '20 collection.

Now, discover Pur Oud, Louis Vuitton's latest fragrance.