It's crystal clear that Tiffany & Co. has established itself as geniuses of style and taste and its latest acquisition proves it. Tiffany & Co. recently announced that it will reimagine an archival high jewellery necklace from 1939 and the D-colour oval diamond surpasses an impressive 80 carats that was responsibly sourced in Botswana, Africa.
Considered to be the largest diamond ever offered by the American luxury jeweller, the diamond necklace will be unveiled in celebration of the momentous 2022 reopening of the iconic Tiffany Fifth Avenue flagship store. It'll mark another historical event once again, just as the original necklace did nearly a century ago when it debuted at the World's Fair in Queens, New York.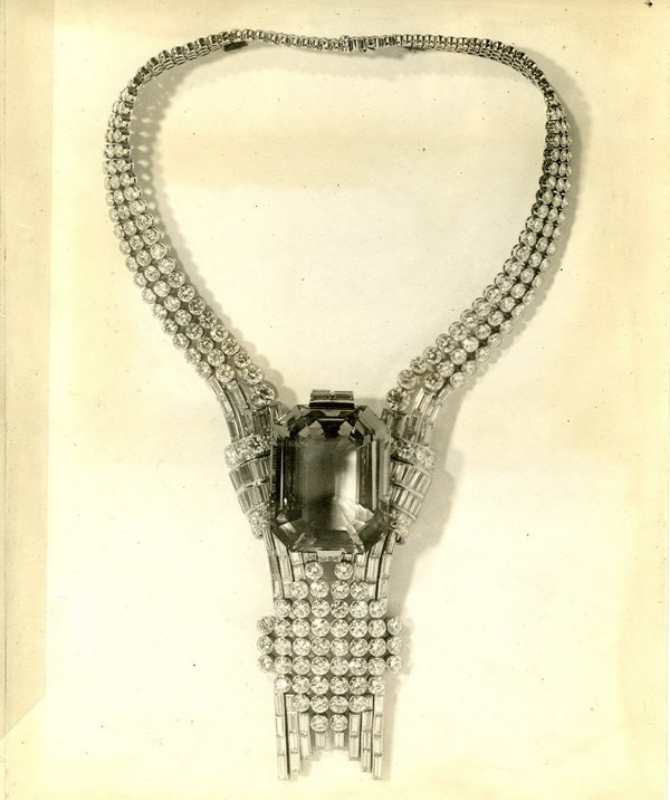 "What better way to mark the opening of our transformed Tiffany flagship store in 2022 than to reimagine this incredible necklace from the 1939 World's Fair, one of our most celebrated pieces when we opened our doors on 57th Street and Fifth Avenue for the first time," said Victoria Reynolds, Tiffany & Co. Chief Gemologist. "The new necklace perfectly reflects our brand heritage as a New York luxury jeweller, whose founder was known as the 'King of Diamonds.'"

Tiffany & Co. will unveil the diamond necklace in 2022.

Until then, discover Tiffany & Co.'s bold spin on its Atlas collection.