the visionary artist injects a fresh spirit into Hublot's Spirit of Big Bang collection through the Sang Bleu prism. The result is a masterpiece that stays true to the series' signature characteristics while boasting a highly distinctive design. The faceted, structured 42 mm diameter watch is ergonomically-enhanced, with an enhanced three-dimensional quality. Limited to just 500 pieces across three editions – 200 in titanium, 200 in All Black ceramic, and 100 in King Gold – the watch is also available in two models set with 180 dazzling diamonds in titanium and King Gold.
Launched in 2014, the Spirit of Big Bang is a barrel-shaped watch that retains all the original features of the Big Bang while offering a reinterpretation of Hublot's DNA. For this third collaboration, Maxime has infused the watch with a new spirit without losing its soul, creating the Spirit of Big Bang Sang Bleu. Using the concepts of Big Bang Sang Bleu I and II, he redefines the lines of the Spirit of Big Bang and gives it a new identity, an architectural dimension, and spatial redesign revealed by the Sang Bleu geometry and symmetry. This fusion of form and function exceeds perfection and highlights the best features of each design in a collaboration that puts quality content at the forefront.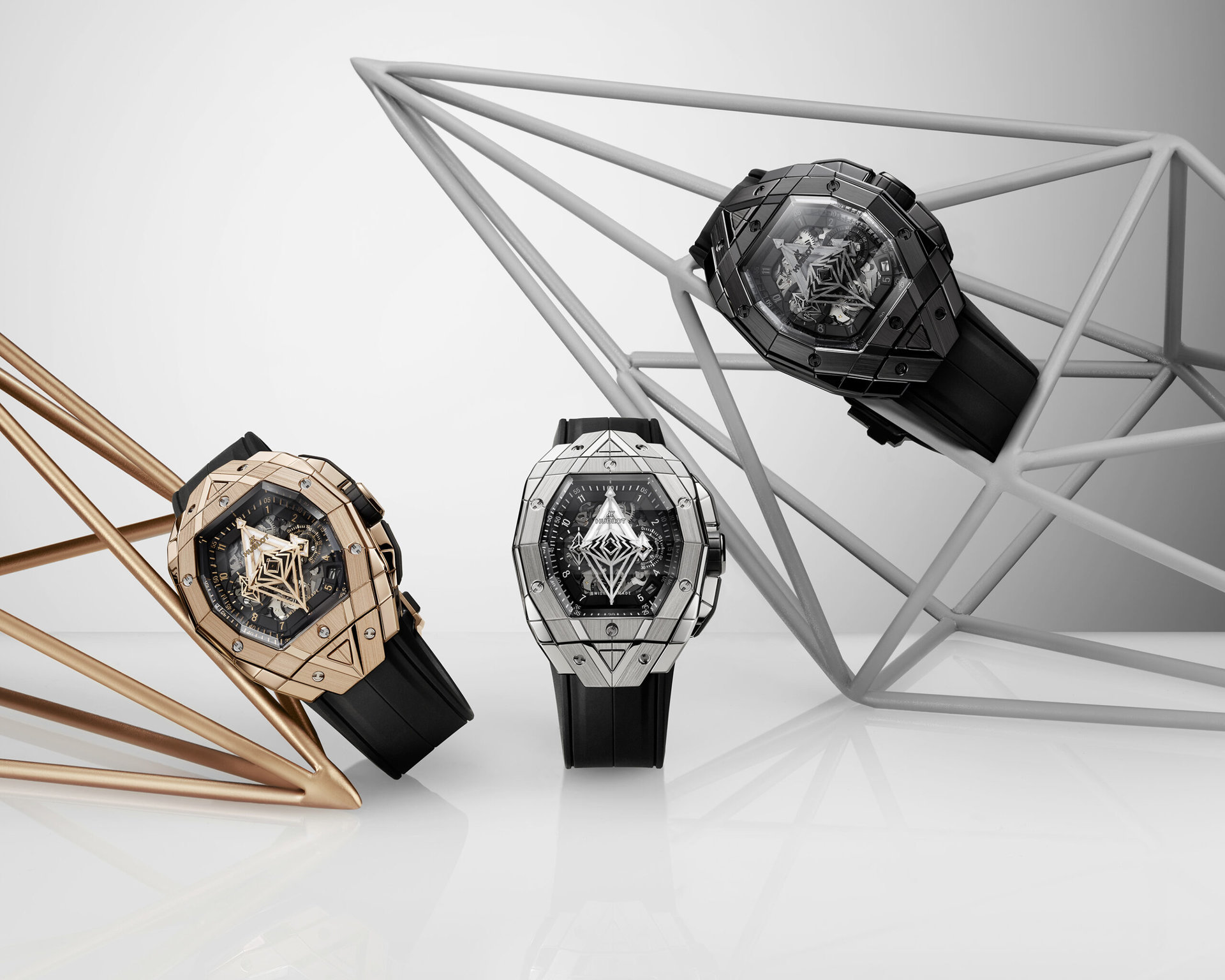 ALSO READ: ART MEETS INNOVATION AS HUBLOT AND TAKASHI MURAKAMI LAUNCH 13 UNIQUE WATCHES AND THEIR RESPECTIVE NFTS.