Breitling just released a new line-up of divers' watches and whilst you may be thinking "oh, another dive watch", Breitling's latest edition isn't just that. Launching a redesign of its sporty sea watch, the new line-up looks to the aesthetics of the original SuperOcean Slow Motion timepiece from the 1960s and 1970s, but with a new, colourful twist.
Whilst several designs nod to the original, the new SuperOcean timepiece (available in 46, 44, 42, and 36 mm) features colourful dials that are paired with three different case metals – think steel, steel-gold, and bronze. Aside from looking good, the new SuperOcean is infused with impressive technicalities.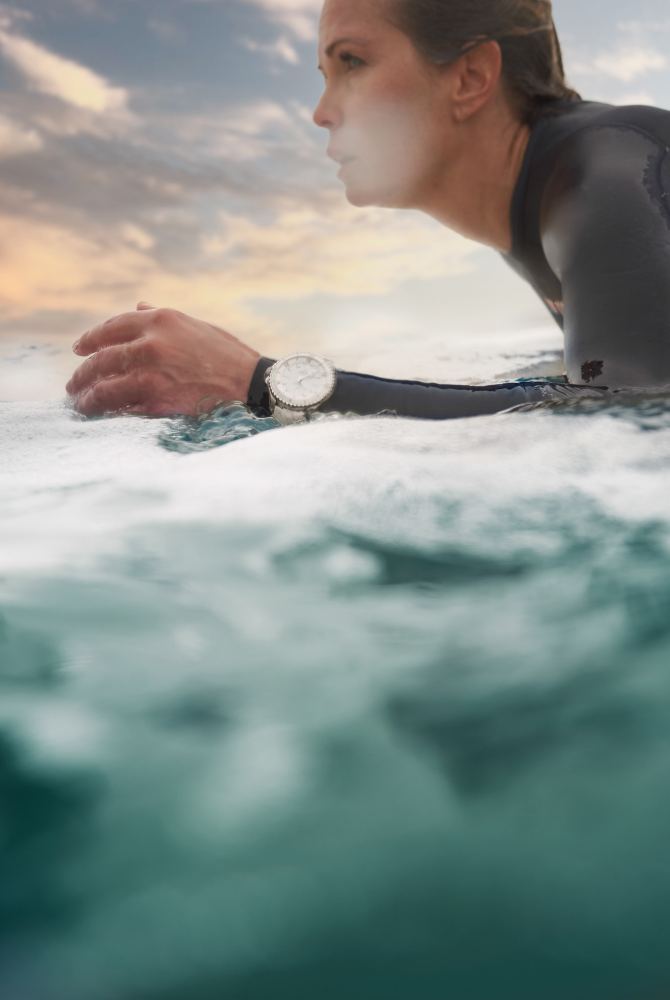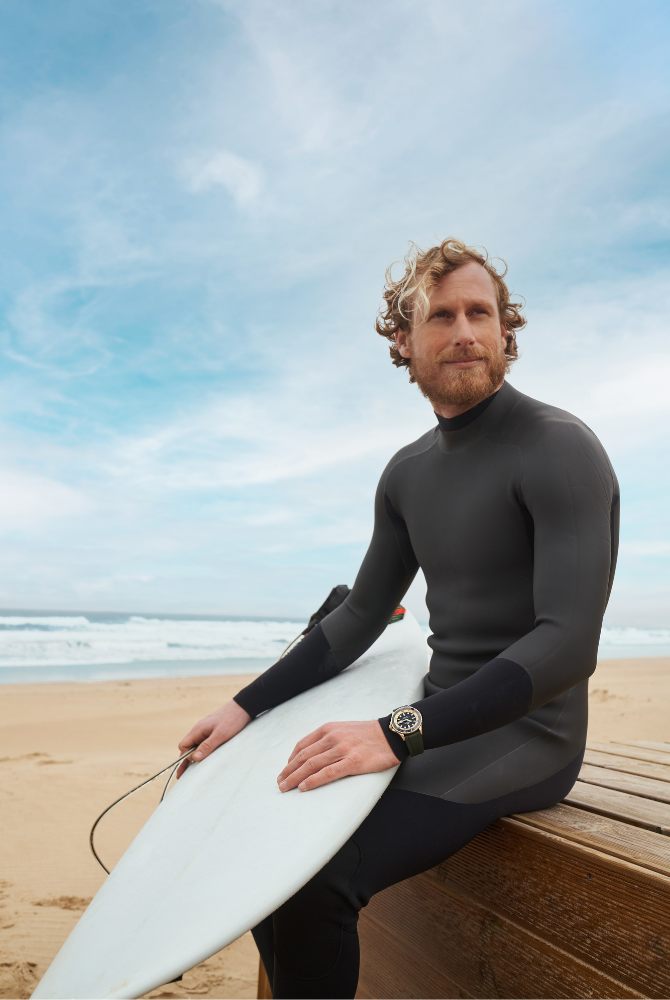 Functionally, since timing is crucial to divers, the timepiece is a revolutionary minutes-based chronograph, dubbed the "Slow Motion" because it took an hour to make a full rotation of the dial. It features broad hands and indexes coated in Super-LumiNova® (making it easy to read underwater), a scratchproof ceramic-inlayed bezel (so that it won't ever fade), and a 38-hour power reserve and is also shock-, sand-, and saltwater-resistant.
To front the new collection, Breitling turned to its surfer squad made up of Stephanie Gilmore, Sally Fitzgibbons and Kelly Slater (who co-designed the limited 1000 pieces in an eye-popping orange dial and military-green rubber strap.
Of the collaboration, Slater says, "I've been co-creating watches with Breitling for the past few years but this one, in particular, is very personal. It's inspired by my late father, who had a watch with an orange face that he used to wear surfing for as long as I can remember. The green and orange together is a colour scheme I used to like for the airbrushes on my boards growing up. That combination has always stuck with me."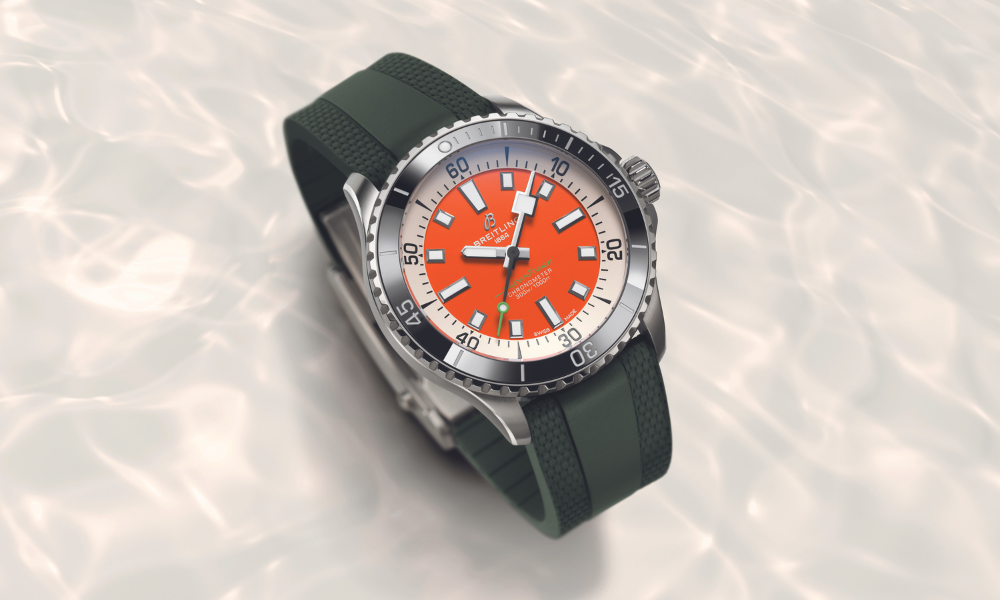 Making waves amongst water sports enthusiasts and watch enthusiasts around the world, we're certain they'll appreciate the timepiece's new technical features and its extreme versatility.