Feel like your life is missing a little sparkle? Then you'll be pleased to know that iconic French fine jewellery brand Repossi has opened its doors in The Dubai Mall today.
The opening of the store is particularly significant, given that it is only the brand's third store in the world (and first in the Middle East). Located on the first floor of the Fashion Avenue extension, the store is beautifully minimalist, allowing its signature diamond creations to truly shine through. Its setting was inspired by the brand's flagship at 6 Place Vendôme in Paris and features mat copper glass-coated walls and coloured mirrors for added effect.
Key collections, such as the Berbère and Antifer, welcome visitors into the first part of the intimate space. Plus, the store is home to some of the brand's exclusive high jewellery pieces and will also house one-of-a-kind items alongside its iconic Serti Sur Vide collection in the semi-private space at the back of the store.
Get a glimpse inside the space below…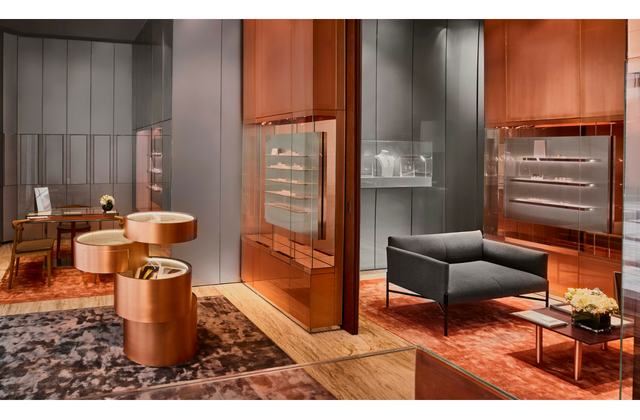 Now, read our interview with Gaia Repossi, the fourth generation Artistic and Creative Director of the brand.