Forged from the essence of titanium Grade 5, this hyper-modern timepiece emerges as a feather-light incarnation of the iconic Excalibur MB. With a resplendent blend of comfort, aesthetics, and performance, it stands as a testament to the pinnacle of horological achievement. As Roger Dubuis embarks on an unyielding pursuit of perfection, the Maison dares to defy conventions, playfully bending its own codes. Now, it extends an invitation to experience the emancipating force of weightlessness.
Boasting a weight 33% lighter than stainless steel, behold the innate marvels of this material with its hypoallergenic nature, and potent resistance to corrosion and magnetic forces. As the epitome of connoisseurship, titanium emerges as the unparalleled choice for the ones seeking a timepiece befitting the rhythms of contemporary existence.
Roger Dubuis' horologists, relentless in their quest for technical mastery, refine their craft, daring to sculpt the bezel and case in the Maison's intricate and expressive signature form, despite the intricacies posed by working with the supple nature of titanium Grade 5. The timepiece, an embodiment of timeless beauty, ensures its eloquence even in the darkest hours, as the radiant glow of SuperLuminova® dances upon the hour markers, hand tips, and logos. To achieve a truly unified metallic aesthetic, the bracelet itself is meticulously crafted from titanium, every link a testament to artistry. With deftly shortened links, this subtle yet transformative adaptation molds itself seamlessly to the wrist, offering an enhanced bond. And to elevate the experience to unparalleled heights, the signature quick release system is harmoniously integrated, granting the owner the blissful fusion of comfort and versatility in any chosen setting.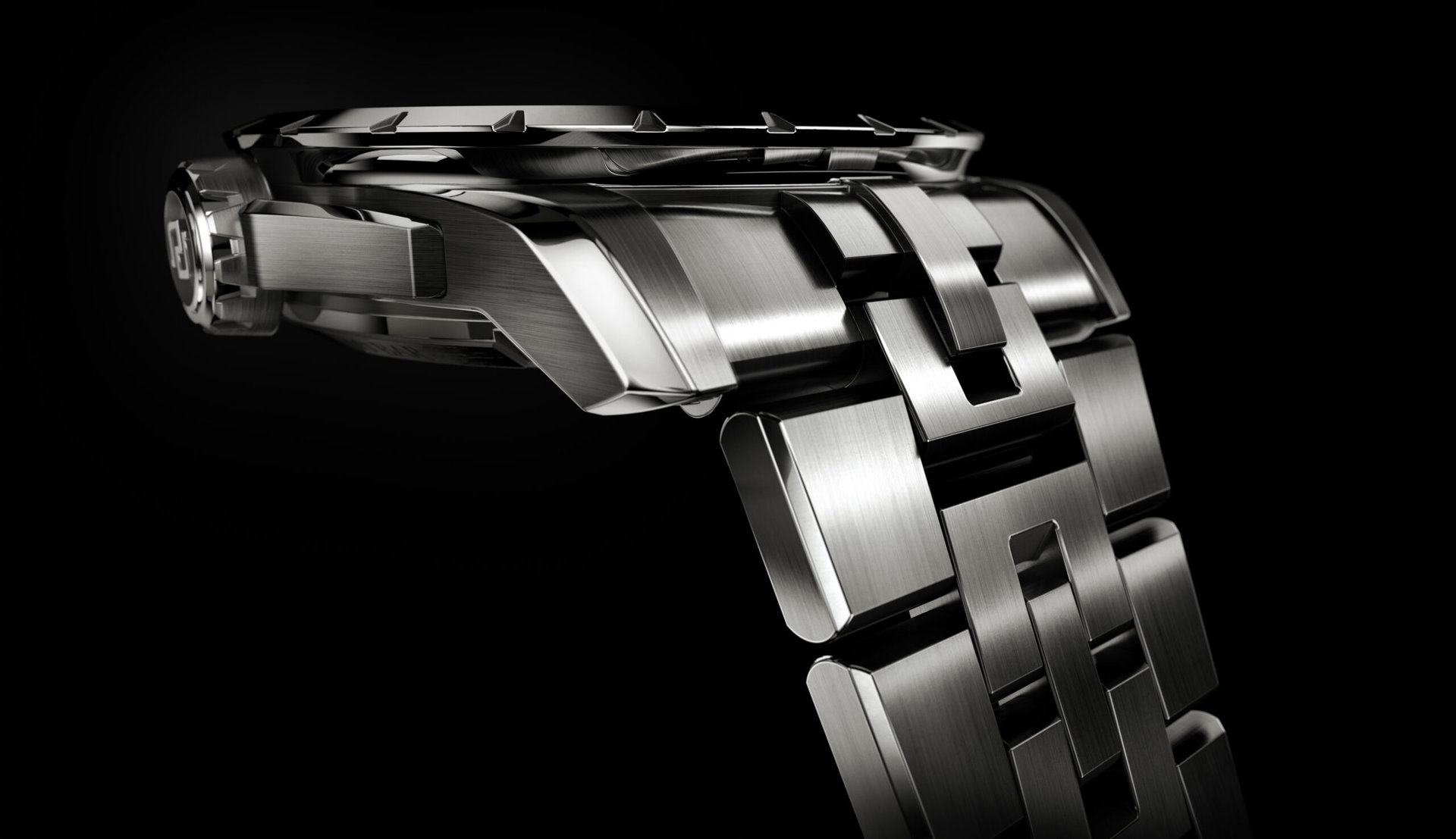 Exuding a sense of contemporary audacity, the Excalibur MB Titanium emanates a premium matte metallic sheen, accentuated by gleaming polished bevels adorning the bracelet. This striking interplay of contrasts manifests the indomitable technical prowess of the visionary watchmakers, surmounting the challenges posed by titanium. The pursuit of perfection extends to the smallest details, as the central lug of the case graces the bracelet links, a symphony of aesthetic harmony.
Graced with the distinguished Poinçon de Genève, each element of this timepiece is meticulously hand-finished, an embodiment of unwavering dedication. Exceptionally lightweight and exquisitely comfortable, it gracefully adapts to the demands of the most audacious lifestyles. Embrace the extraordinary, seize each day with unwavering splendor—living your epic existence has never been so effortlessly exquisite.
ALSO READ: FAST FASHION WILL SOON BE COMPLETELY RUN BY AI GIVING RISE TO WHAT'S CALLED 'NECROBRANDS'.