Welcome to the contrasting interplay of Hermès' new High Jewellery collection, 'Les Jeux de L'ombre'. Marking the seventh collection by Creative Director of Hermès jewellery Pierre Hardy, Les Jeux de L'ombre explores the truth of contrasts, movement of shadow and its relationship with light in a coveted selection of 53 pieces.
Incorporating the functional aesthetics that are so essential to Hermès, Hardy creatively played with unexpected contrasts – think satin-finished jade and titanium set with rose gold or black spinels emphasized with blue sapphires and pavé diamonds – which are each excellently manifested by the occurrence of light.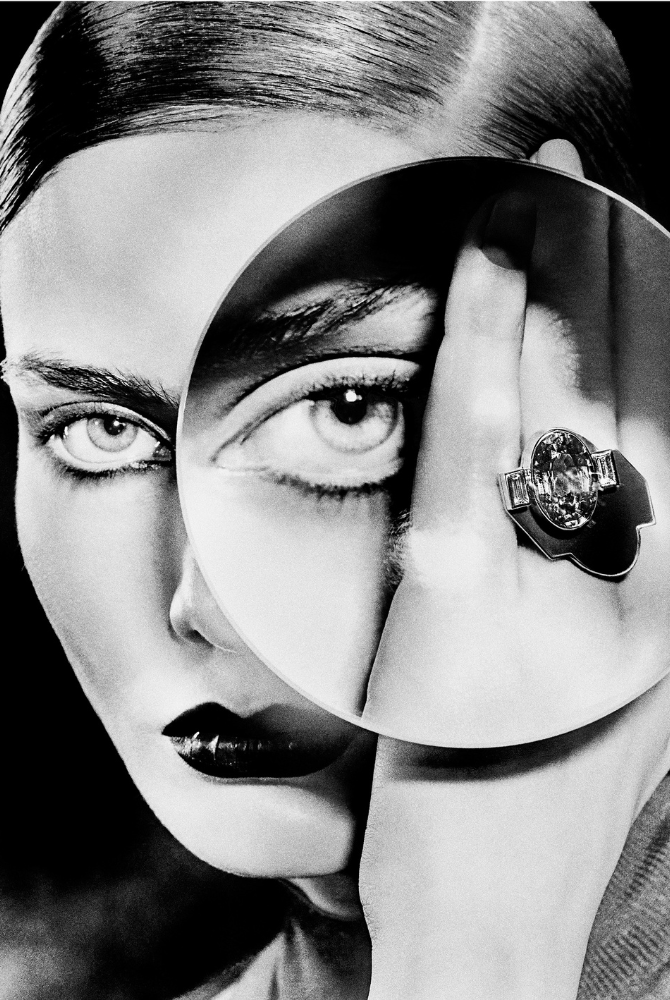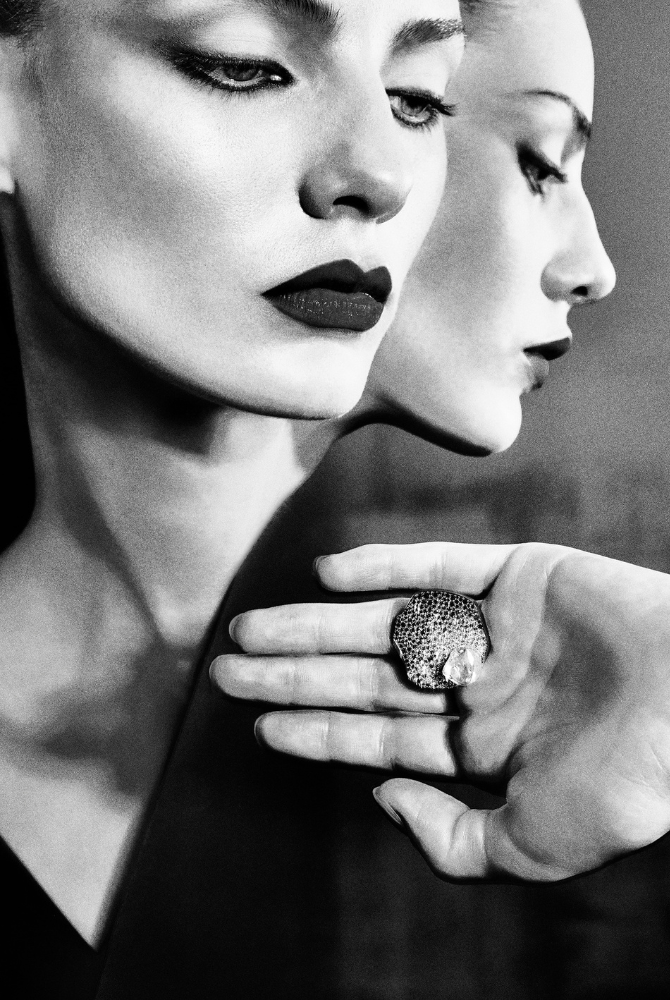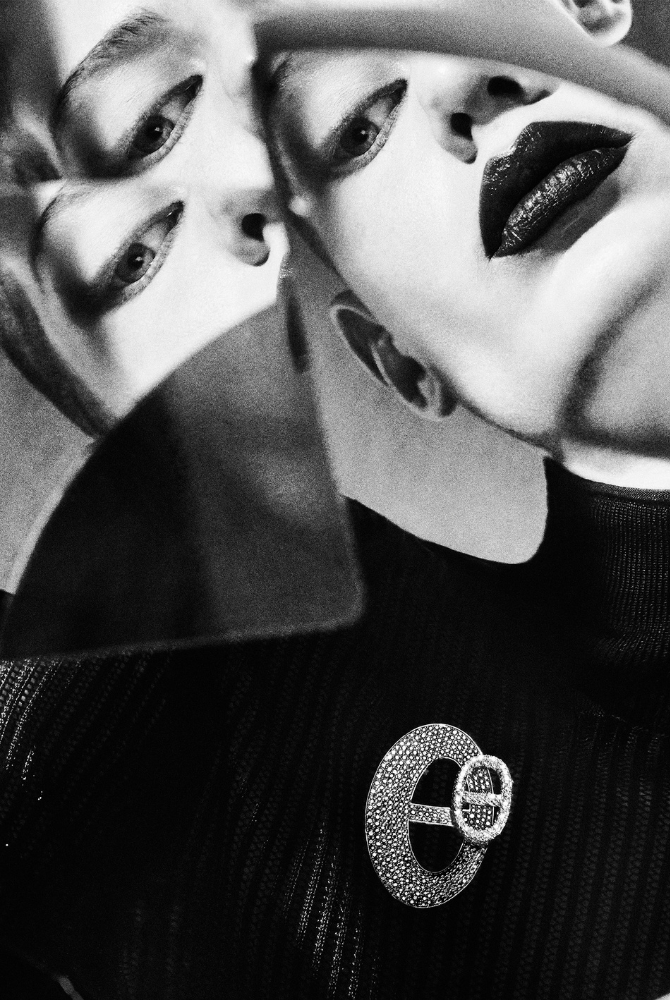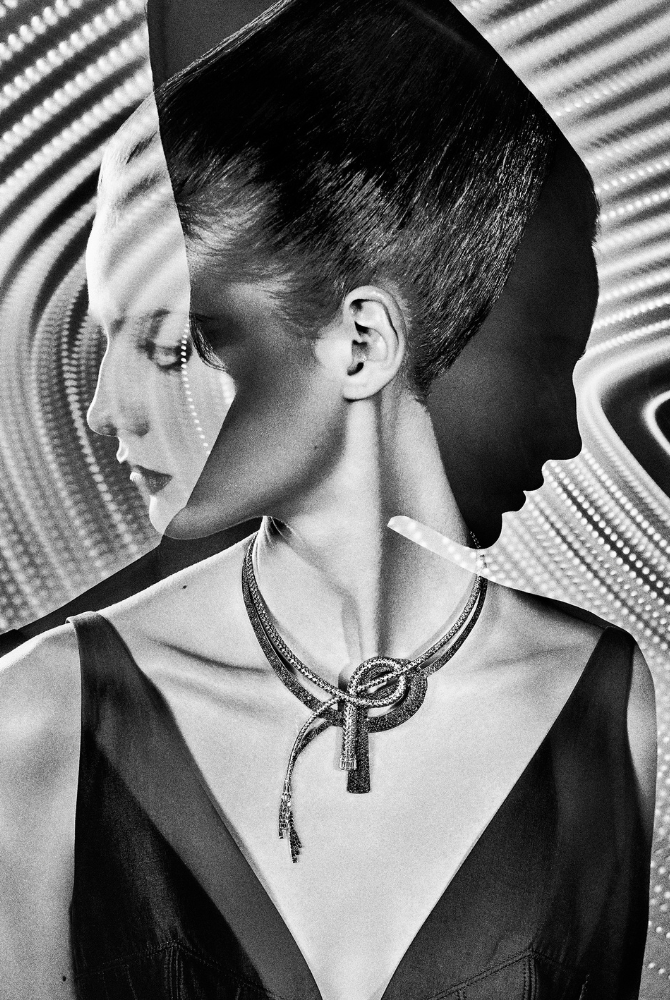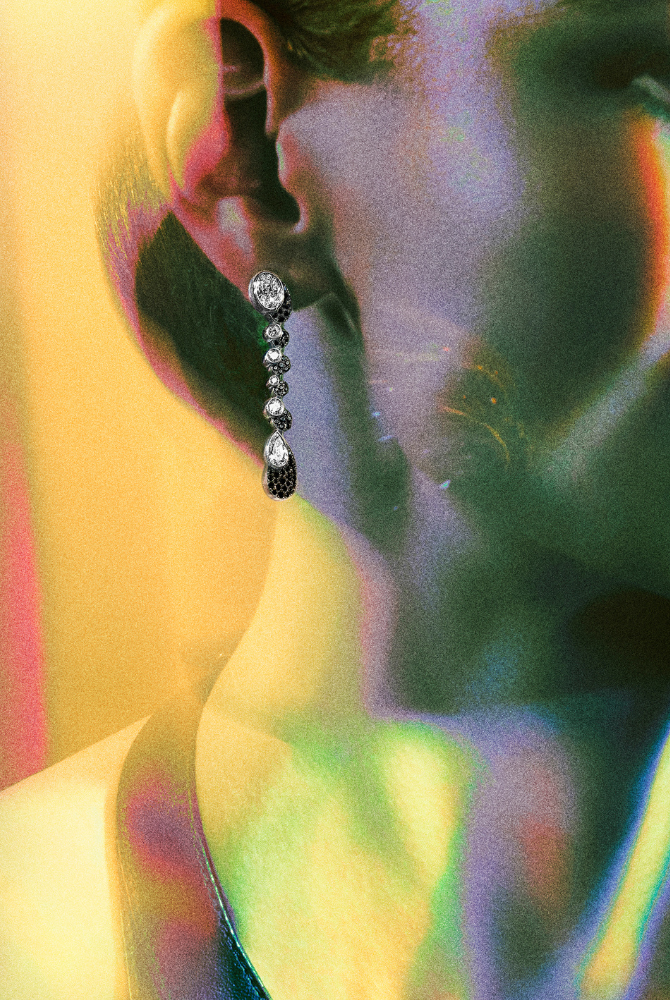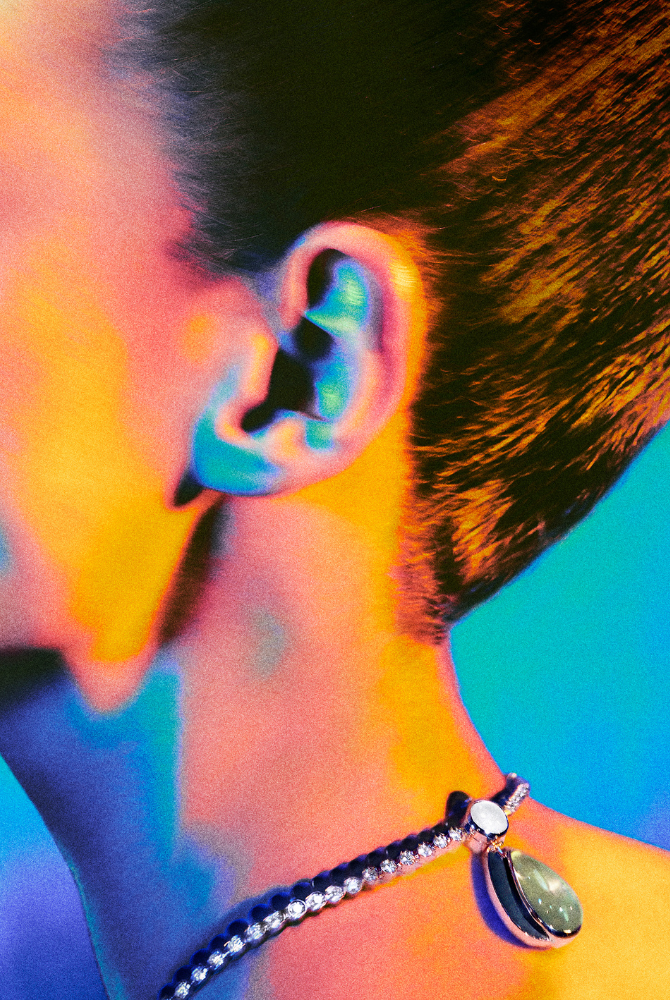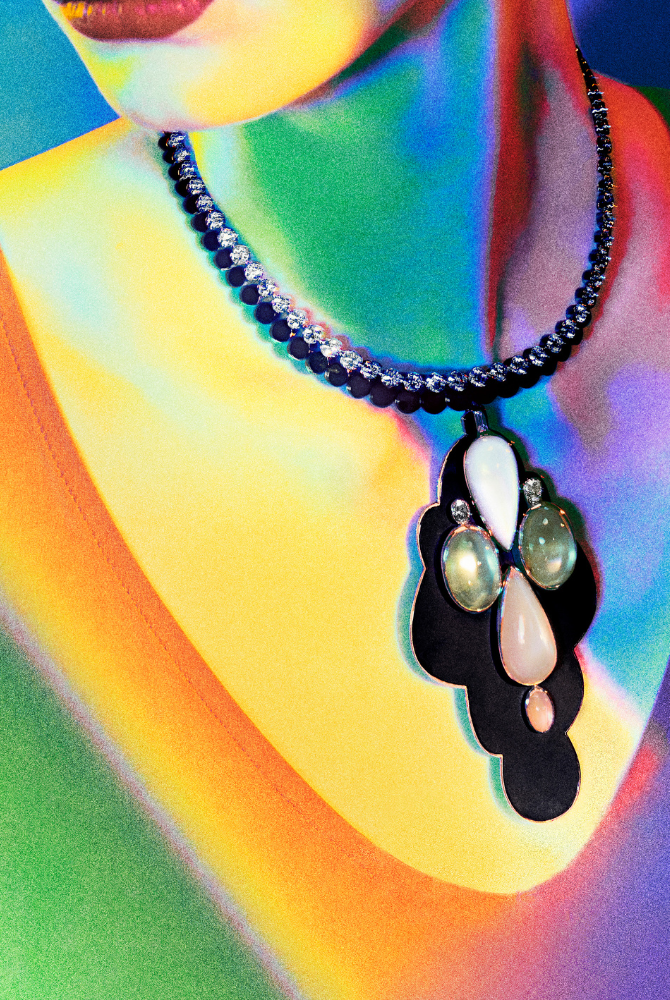 Each of the stones – think rough, uncut stones of yellow diamonds, brown diamonds, spessartite garnets, tsavorite garnets and tourmalines – embedded into the pieces are plunged into the soft contours of a black shadow, eventually resulting in broadening their radiance. As light travels throughout the collection, the jewellery pieces appear to break free from their shadow and radiate an intense and colourful glow, enhanced by their gemstones in dégradé or monochrome shades.
The collection is made up of Lueurs du jour rings, earrings and a necklace, Ombres mobiles pieces, a stunning Miroir d'ombre necklace, a Couleurs du jour necklace, Lumières brutes rings and earrings, and the Chaînes d'ombre necklace – the pièce de résistance that required almost 2,000 hours of meticulous craftsmanship, including 700 hours of gemsetting to individually and carefully position each stone.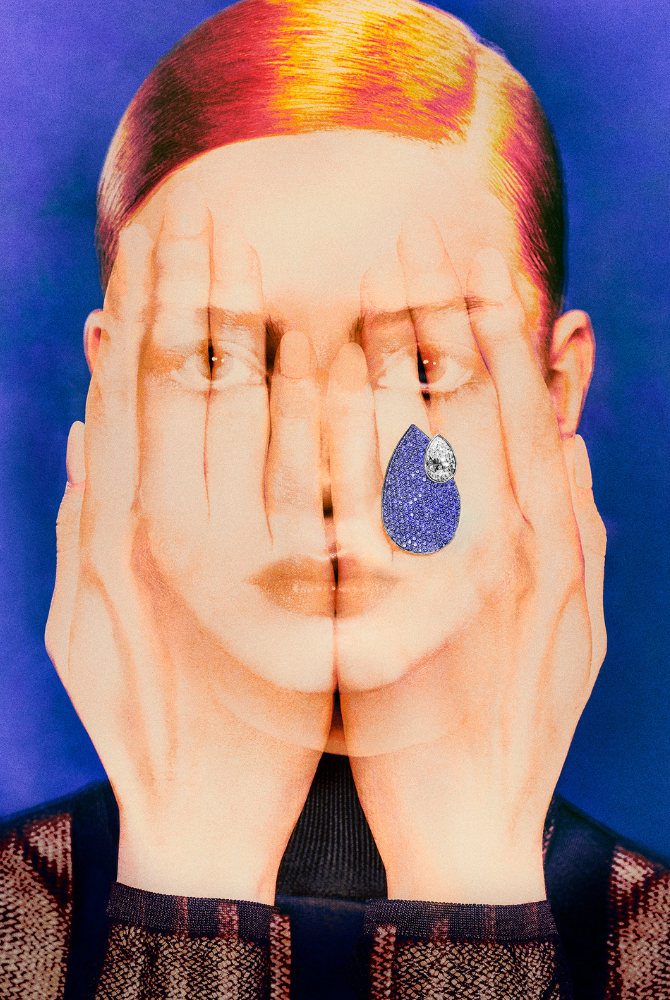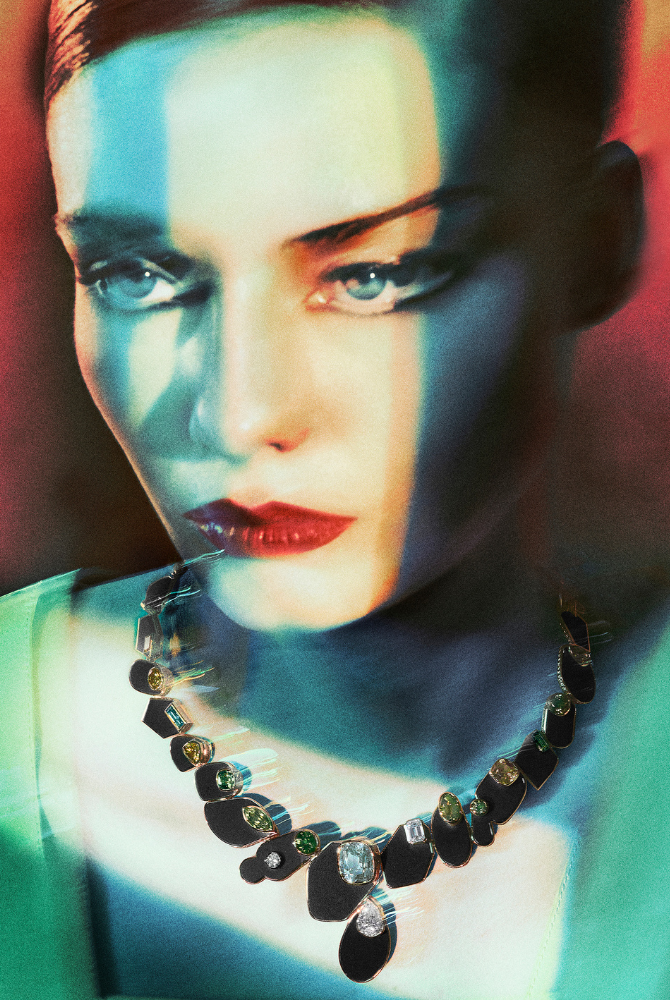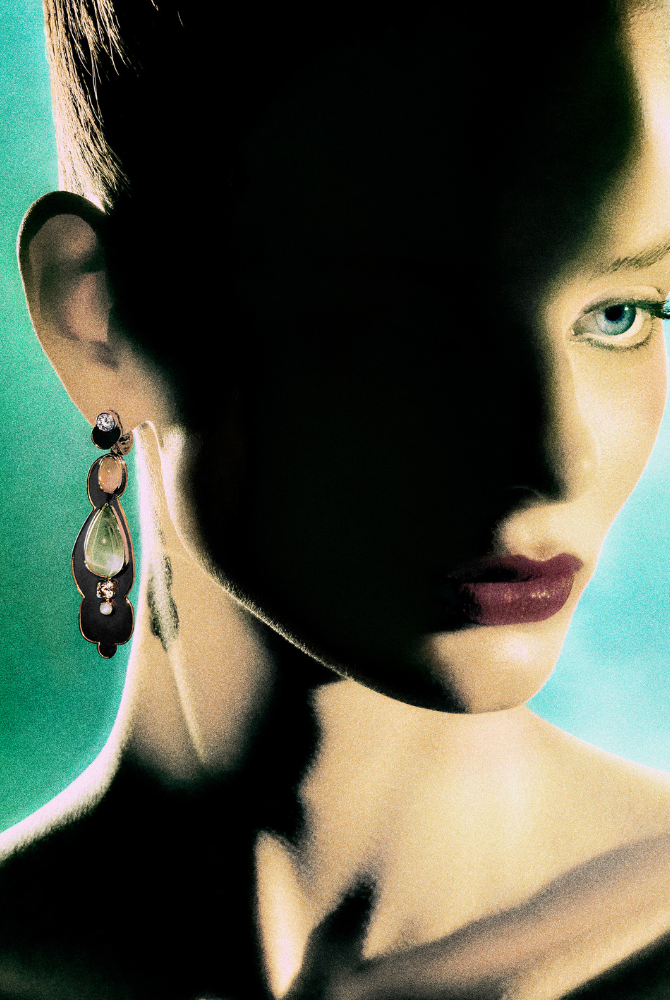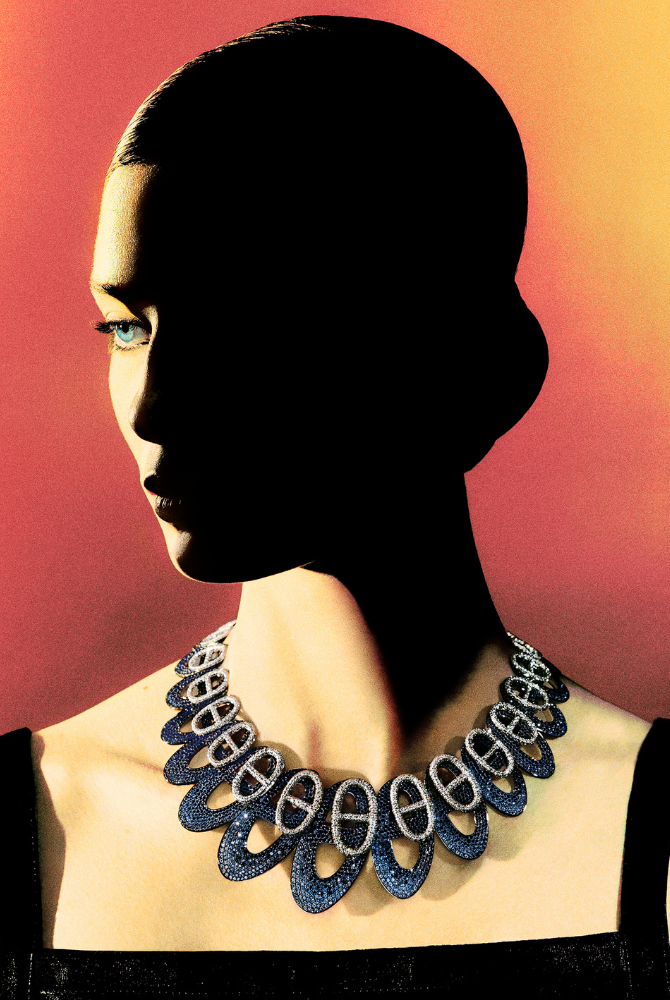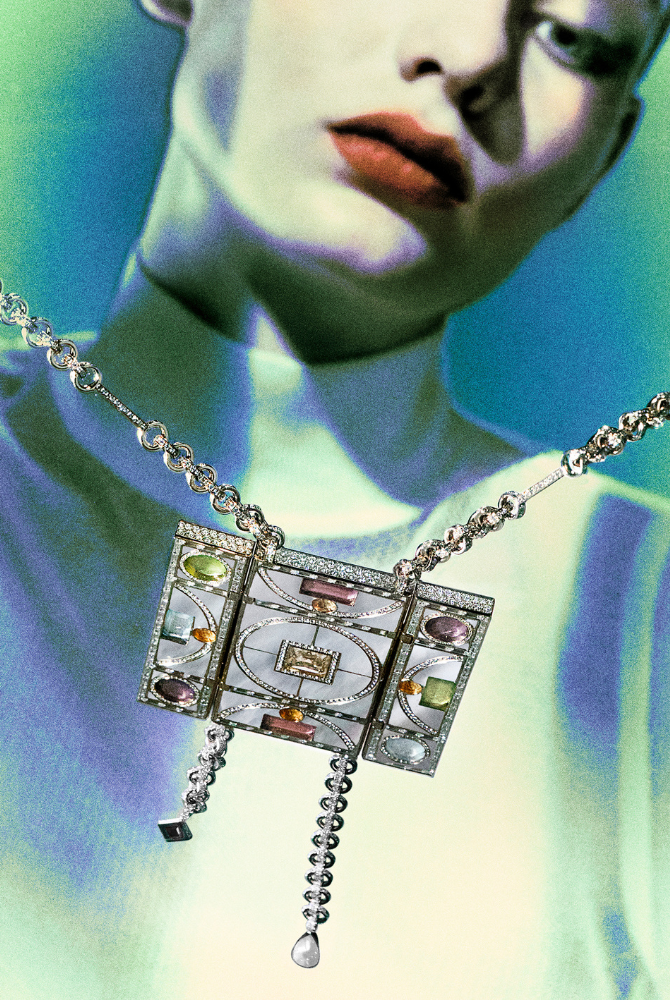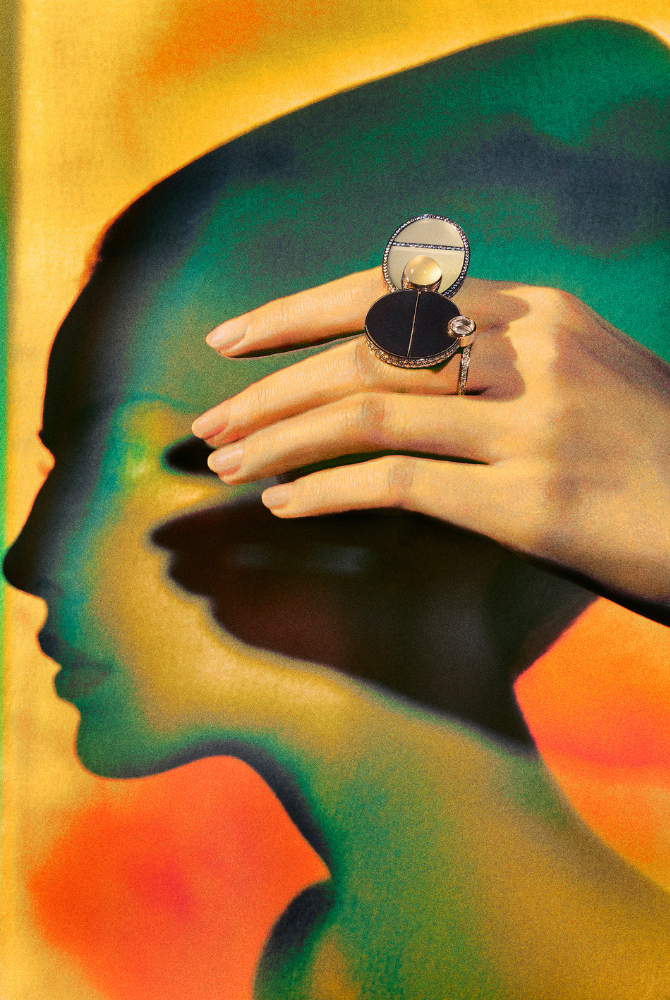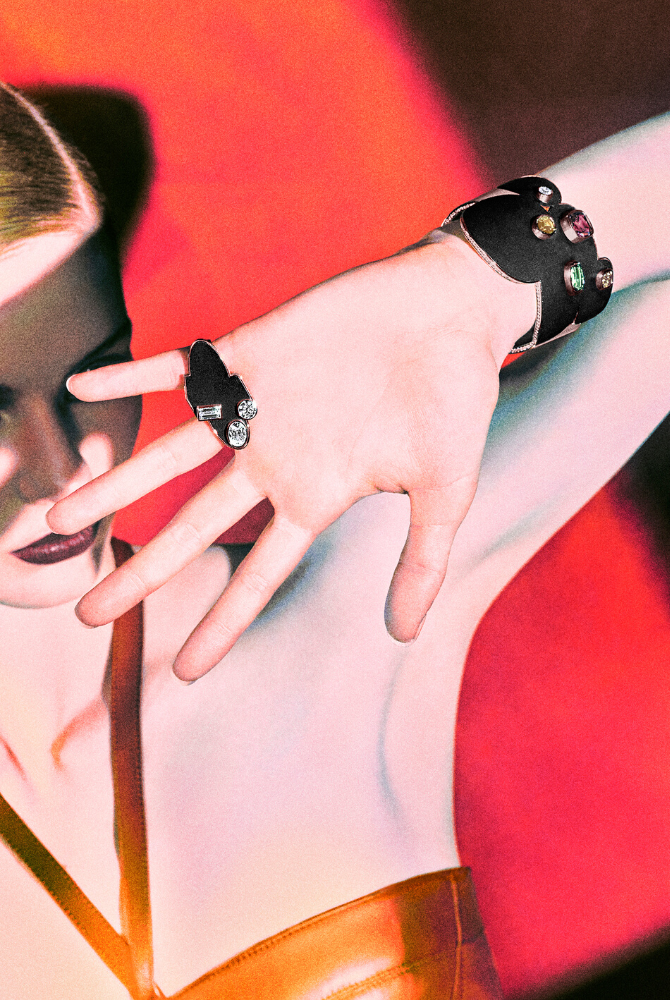 The splendour play on shadows and stones are what makes Hermès' new High Jewellery collection absolute treasures.
ALSO READ: ZENITH UNVEILS ITS SECOND DEFY EXTREME E SPECIAL EDITION.