Fred Samuel was a renowned jeweller known for his joie de vivre and unique approach to jewellery. He had a creative audacity unlike any other and he was particularly popular in the Middle East after his generosity and his avant-garde views on jewellery led him to gain a loyal clientele consisting of celebrities and the leading royal families.
Now, Maison FRED opened up its first boutique in Dubai, signalling a strengthening presence in the region. The light and airy boutique is intended to be a French-Riviera oasis in the heart of the desert – embodying the warm feel of a family home.
"The creative audacity and taste for celebrating life's moments, both little and large, the joie de vivre so prized by the Maison FRED, are reflected in the refinement of a Middle Eastern art of living that is sun-filled and sophisticated", explains Valérie Samuel, the Maison's Vice President and Artistic Director as well as the granddaughter of the founder, Fred Samuel.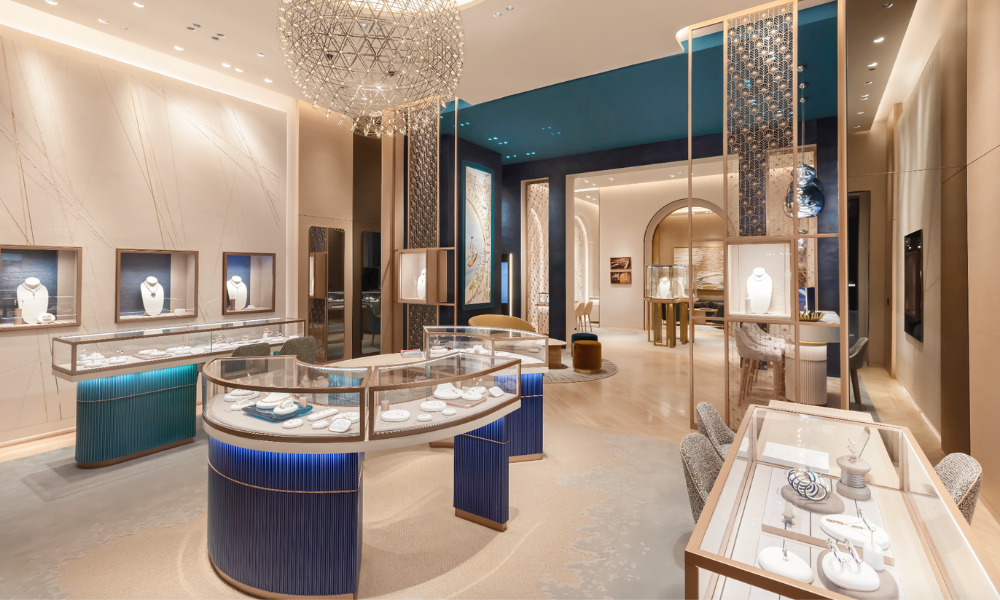 Situated in The Dubai Mall, the facade of the boutique is made up of a sand-coloured stone, and features three large Mediterranean-style arches in pink gold. Laid out over 115 square metres of floorspace, you'll enter FRED's universe and discover the brand's precepts, heritage and coveted jewellery collections.
The interiors are also reflective of the Maison's history as the panels of light-coloured wood or plaster, carpet engulfed in sea foam, console-table bases in aqua blue and green showcased Fred Samuel's passion for sailing, which also spread the Maison's influence around the world.
Visitors will be greeted by two twin areas – one purely dedicated to women's jewellery and the other to men's – where you'll come across a display of iconic collections, coloured stones and FRED's iconic contrasting sizes and interchangeable pieces.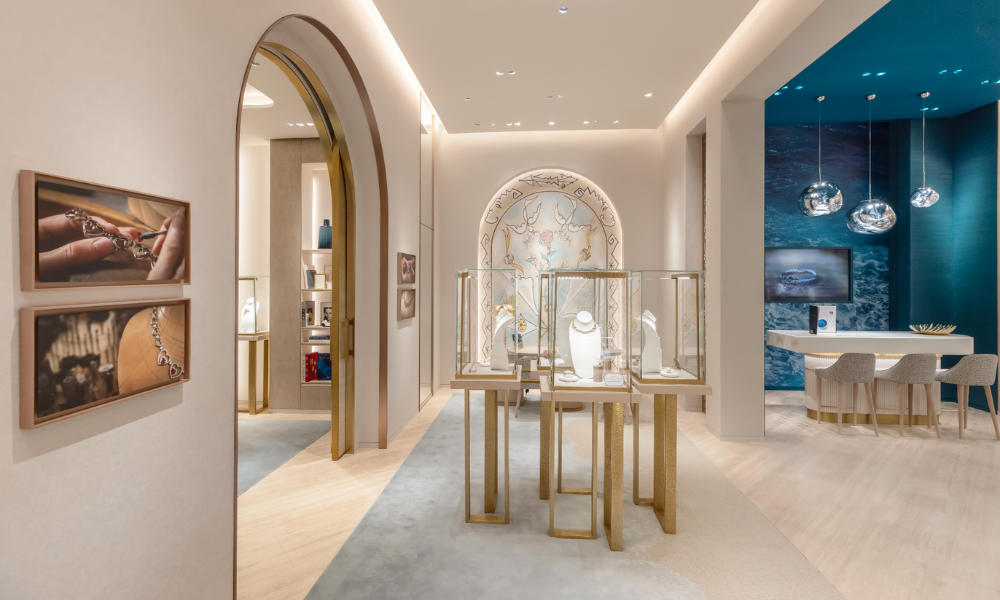 The boutique perfectly captures the spirit and never-ending story of FRED as its ethos are echoed through the design and its jewellery designs, too. It is made to create an everyday experience that is stylish, relaxed and exudes joy and sunlight – and this philosophy is tried and tested with the iconic Force 10 collection.
From its inception in 1966, the Force 10 collection represented a new, revolutionary approach to jewellery, marrying a twisted steel rope with a gold buckle. And until today, it has become a universal icon of timeless modernity.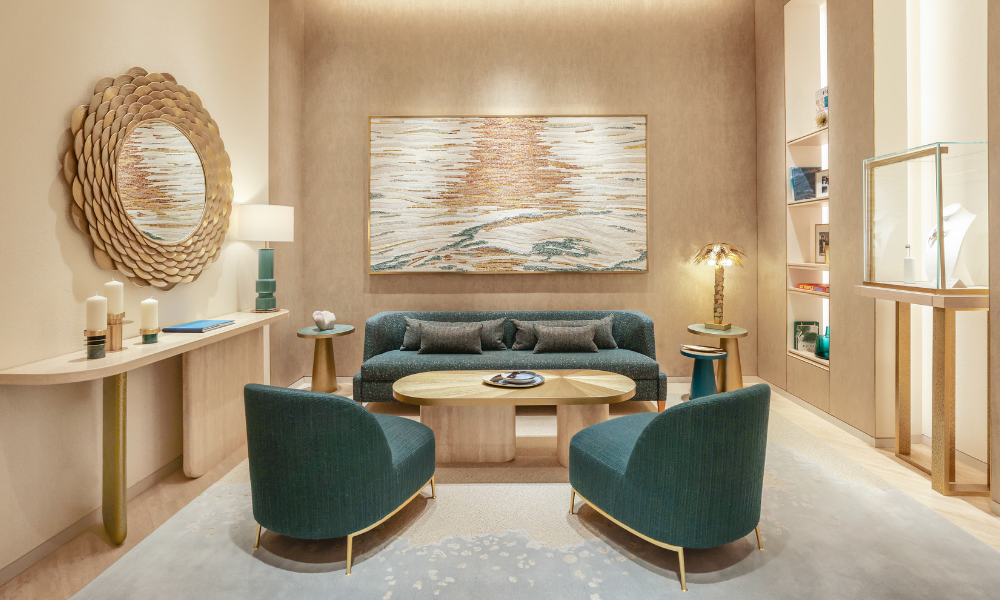 The new FRED boutique is now open at The Dubai Mall.