This Ramadan season, Bvlgari took a different approach to celebrating the Holy Month – one that was spirited with tradition, culture and hospitality.

A series of captivating short films followed Bvlgari's Italian protagonist, Sofia (played by Italian-Arabic model Azul Gonzalez Aparicio), as she documented her journey across the Middle East and discovered the similarities between the Arab culture and her own Italian heritage.

Now, Bvlgari has revealed the final chapter of its Ramadan chapter, and it sees Sofia ending her journey with her friends at a lovely iftar.

Sharing her best moments and discoveries, four well-known personalities make a cameo including Saudi Arabian singer and actor Aseel Omran, Emirati entrepreneur Mthayel Al Ali, adventurer and presenter Raha Moharrak and filmmaker Abdulla Al Kaabi.
Speaking about the Bvlgari's tribute to Ramadan and the similar traditions between Middle Eastern and Italian cultures, Marketing and Communications Director Sonia Maghraoui, explains: "To mark this year's Ramadan, we wanted to celebrate it in a genuine and sentimental manner, paying tribute to values that rely on generosity, hospitality and kindness. These are special traditions that we found in common in the Middle Eastern and Italian cultures. We share the importance of joyful moments and gatherings during the holy month, as we all nostalgically remember from our childhood. It is all about coming together as a family to give, care for each other and create unforgettable memories."

To further celebrate the Holy Month, Bvlgari launched a capsule collection of coveted pieces exclusively for the Middle East.

Expect to see colourful jewellery pieces and accessories, including its hero piece, the Divas' Dream Necklace featuring 18 kt rose gold chain set with malachite beads and diamonds.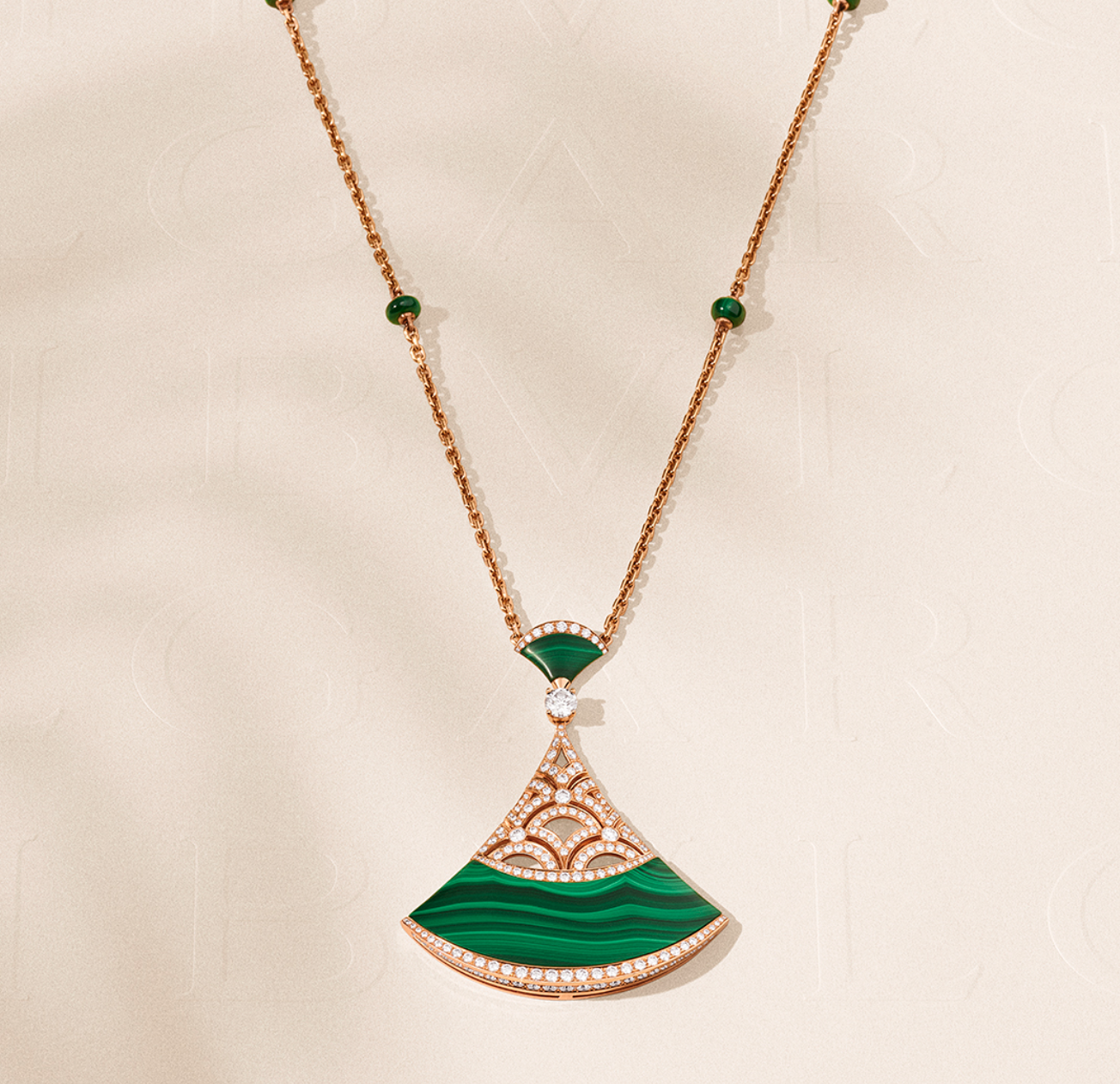 The exclusive Divas' Dream Necklace is only available in the region.
Also, discover Bvlgari's Serpenti collection.