Traditional window shopping is about to get a reboot thanks to Van Cleef & Arpels. Always recognised for unique window displays that merge the worlds of art and jewellery, you'll literally stop in your tracks, courtesy of the maison's new immersive experience, inviting you to step into a brand's world.
For November 2020, Van Cleef & Arpels teamed up with French artist Alexandre Benjamin Navet, winner of the Grand Prix Design Parade Toulon Van Cleef & Arpels in 2017, to explore the world of flowers for the first time.
For this unique collaboration, Navet brought plant shapes and dazzling colours to life through a dream-like impression of strolling through an open sketchbook, blending paste, drawing and architecture.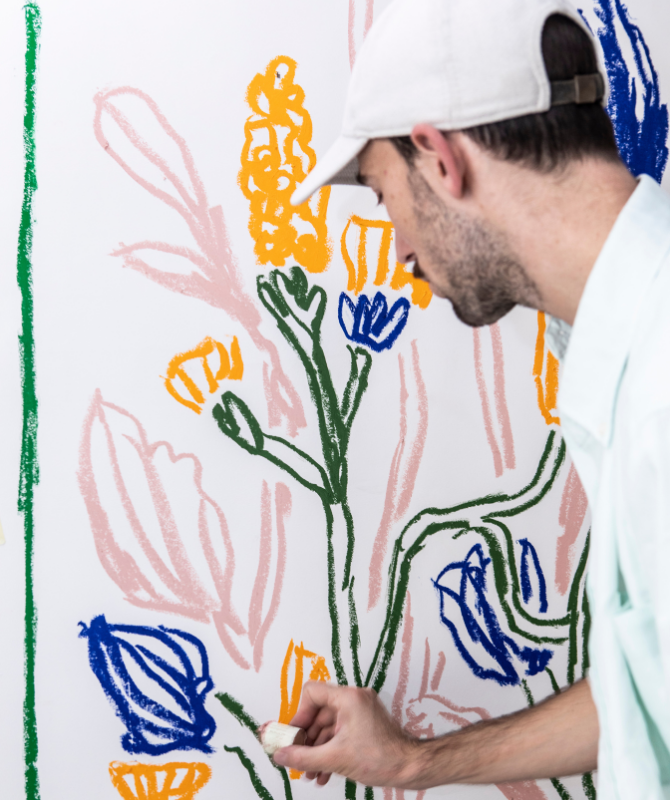 For this collaboration, the young talent reinterpreted the theme of flowers – one of the iconic pillars of the maison – and colourfully reworked stems and petals to emerge as if curved sculptures, leading to the jewels.
Rich in colour, the floral display — created by Navet in pencil at his Paris studio — will adorn several of the Middle East boutiques.
"I wanted to create the illusion that they had appeared in the windows during the night as if by magic," said the French artist. "It reminds me of that wonderful moment when you find yourself looking at a garden covered in dew, with flowers that have just bloomed. That's how the project feels for me: it's as if the Maison came to meet me at a table with empty vases, and fabulous flowers had bloomed in them the next day."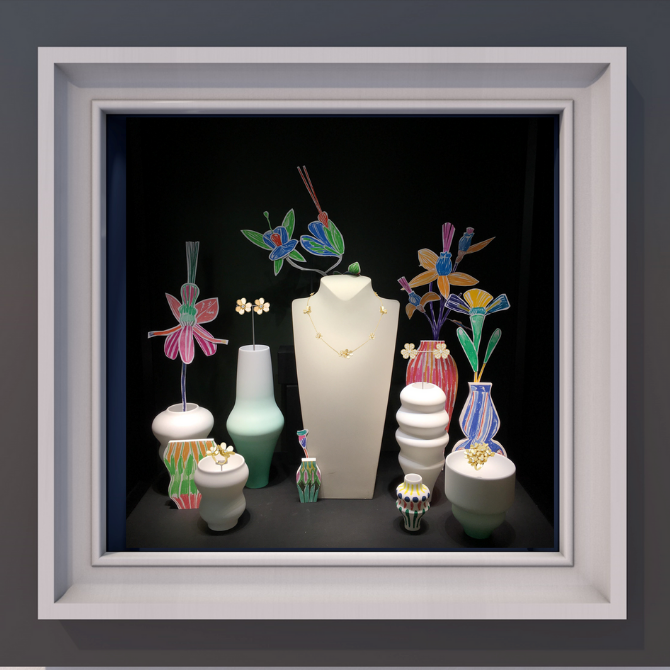 Now, discover Van Cleef  & Arpels' limited-edition Alhambra pendant.